Vegan actor Woody Harrelson was a guest star on the most recent episode of comedy series Curb Your Enthusiasm during which he "cream shamed" star Larry David. The episode, entitled "Watermelon," opens with David and Jeff Garlin watching Harrelson deliver an Oscar acceptance speech in which he criticizes the dairy industry and advocates for "interspecies equality." Harrelson makes his appearance again later in the show when he visits Larry to talk about his TV show. When David offered Harrelson dairy-based cream in his coffee, the actor—who has been vegan for decades—refused. "Do you know what that does, Larry? The cycle of violence that creates that cream?" Harrelson stated, prompting David to lie about a cow named Jessie who he knows, and milks to obtain the cream in question.
In typical Curb Your Enthusiasm fashion, the show launches into various arcs and storylines, involving Harrelson's encounter with Ted Danson, an appearance by Kaley Cuoco, and a disgruntled Klansman (with a cow in tow that David pretends is Jessie).
The episode's name comes from a throughline that focuses on Leon (played by comedian J.B. Smoove) who eats watermelon in private so as not to stoke the stereotype in front of white people. When Leon admits to David that he loves watermelon, the duo set off to the grocery store to dispel stereotypes. Off-screen, Smoove—who has been vegan since 2018—is outspoken about his love of plant-based food. This year, the comedian lent his voice to the "Really Good Eggs" ad campaign, the first set of commercials produced for JUST Egg, a mung bean-based vegan egg replacer.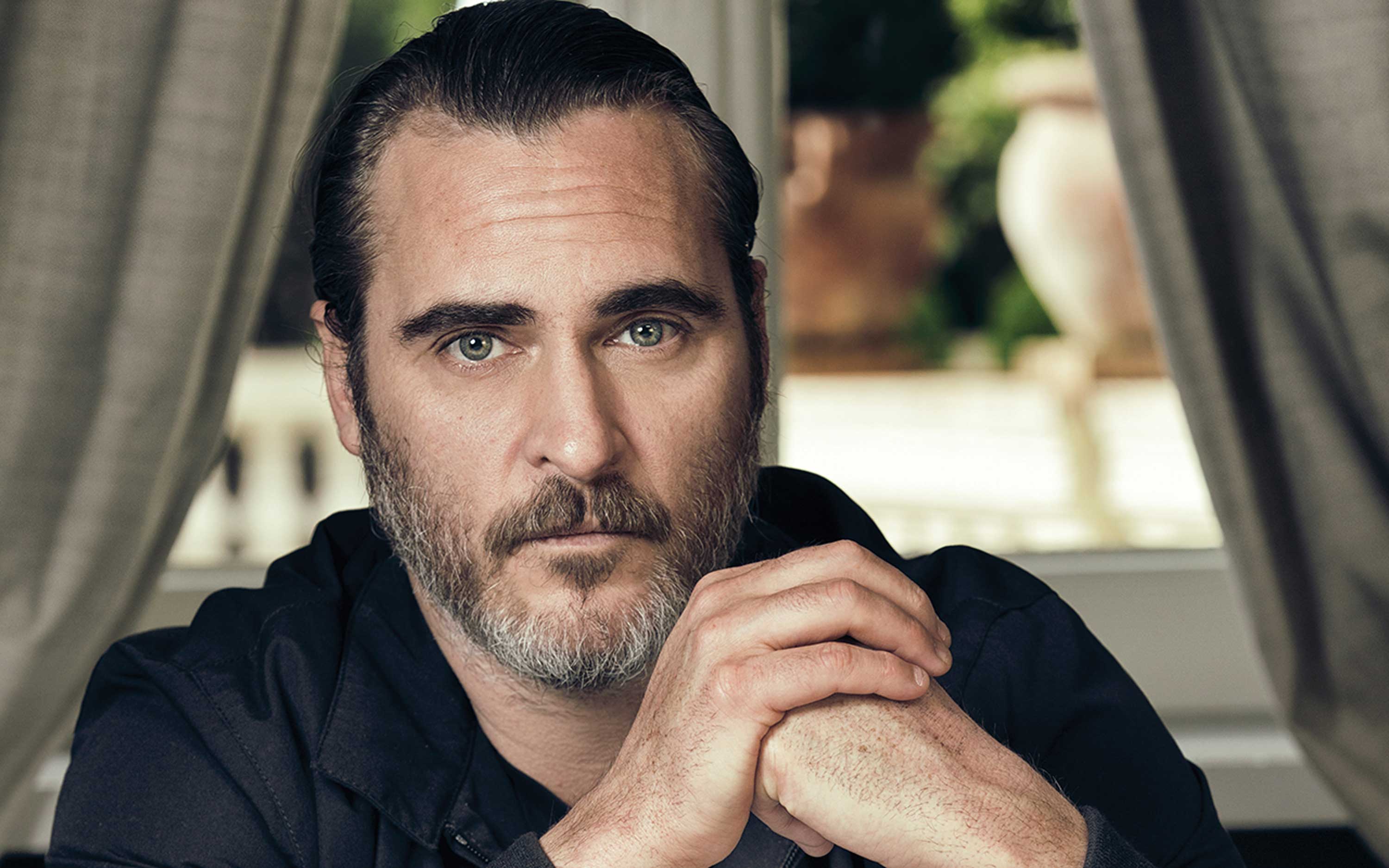 Woody Harrelson mimics Joaquin Phoenix at the Oscars
While Harrelson's fictitious Oscar acceptance speech was mocked by David and Garlin, its inspiration came from a real speech delivered by vegan actor Joaquin Phoenix. Last year, Phoenix won the Oscar for Best Actor for his performance in Joker and delivered a moving acceptance speech about the intersections of injustice, placing emphasis on the exploitative nature of animal agriculture, particularly the dairy industry.
"We've become very disconnected from the natural world. We feel entitled to artificially inseminate a cow and when she gives birth we steal her baby, even though her cries of anguish are unmistakable. And then we take her milk that's intended for her calf and we put it in our coffee and cereal," Phoenix said during his speech. "I think when we use love and compassion as our guiding principles, we can create and develop and implement systems of change that are beneficial to all sentient beings and the environment."
Immediately after the Oscars, Phoenix and his fiancé Rooney Mara—who were instrumental in helping various award ceremonies go plant-based last year—went to local slaughterhouse Manning Beef and rescued a mother cow and her calf. The duo has continued to use their fame to attract attention to important messages.
Most recently, Phoenix and Mara participated in the Countdown Global Livestream, presented by TED in partnership with the UN Climate Change Conference (COP26). There, the duo urged viewers to make individual choices to fight climate change, focusing squarely on the environmental benefits of choosing a plant-based diet.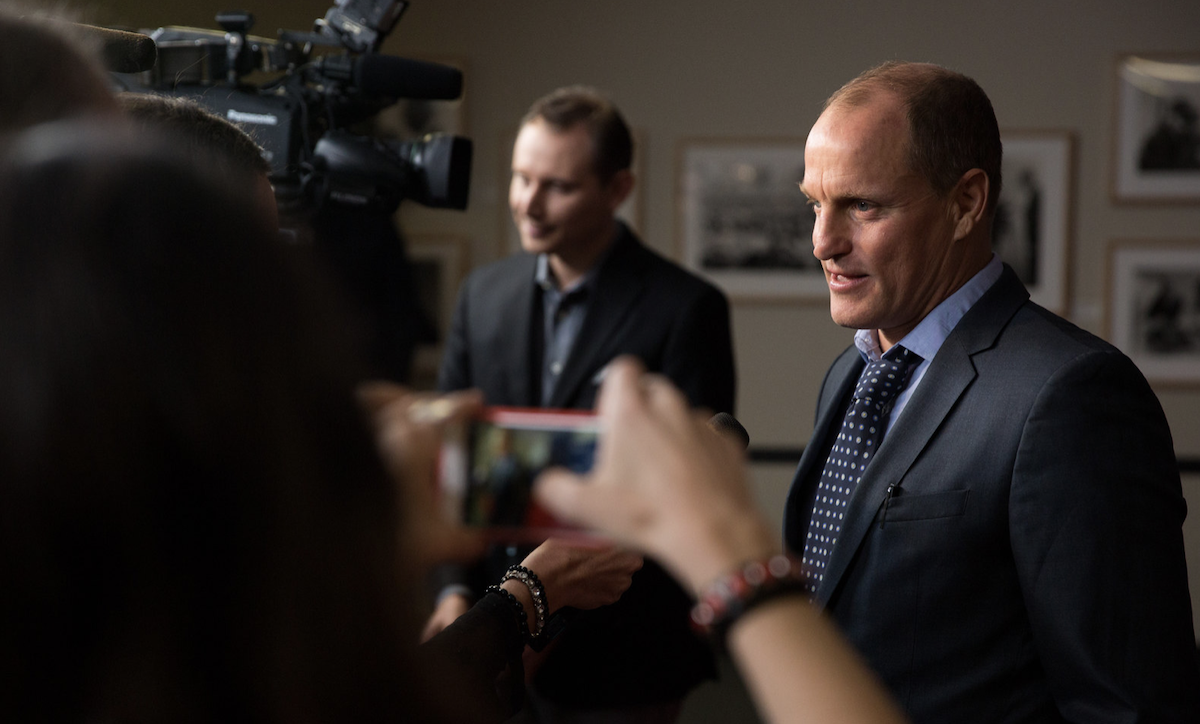 Harrelson's vegan activism
For his part, Harrelson has been an advocate for veganism in Hollywood for thirty years. Many actors have credited Harrelson with helping them to transition to veganism, including Sadie Sink (known best for her role as Mad Max in Netflix hit Stranger Things); Liam Hemsworth (of Thor fame); and Thandie Newton (who went vegan while filming Solo: A Star Wars Story with Harrelson).
Harrelson—who recently invested in vegan meat brand Abbott's Butcher alongside actor Owen Wilson—often speaks out about the devastating effects animal agriculture has on the environment. In 2019, Harrelson teamed up with vegan pop star Billie Eilish to create a video in partnership with Greenpeace called "Our House is on Fire." Inspired by vegan climate activist Greta Thunberg's powerful speech, the video urged viewers to ditch meat, dairy, and plastic to fight the climate crisis.
For more about Woody Harrelson, read:
Woody Harrelson Produces Vegan Docu-series
Owen Wilson, Woody Harrelson Are Investing in a Vegan Future
Is Woody Harrelson Vegan? Everything You Need To Know