Anheuser-Busch InBev—the world's largest brewer—is working on using the saved grains leftover from the beer-making process to create alternative protein sources. The company partnered with startup EverGrain to develop a technology that enables them to extract the proteins and fibers from the brewing grains to create nutrient-rich ingredients.
"I see an opportunity to combine our brewing infrastructure and expertise with biotech advancements to help address increasing global food and sustainability challenges," Anheuser-Busch InBev CEO Michel Doukeris said at a recent investor seminar.
EverGrain—which is backed by Anheuser-Busch InBev—launched earlier this year after five years of rigorous research and development. Using innovative processes, EverGrain transforms the circularly sourced barley into ingredients that can be used in a variety of food and beverage products, such as protein shakes and bars, breads, and barley milk. One such brand to utilize this process is Take Two barley milk, a wholly owned subsidiary of EverGrain.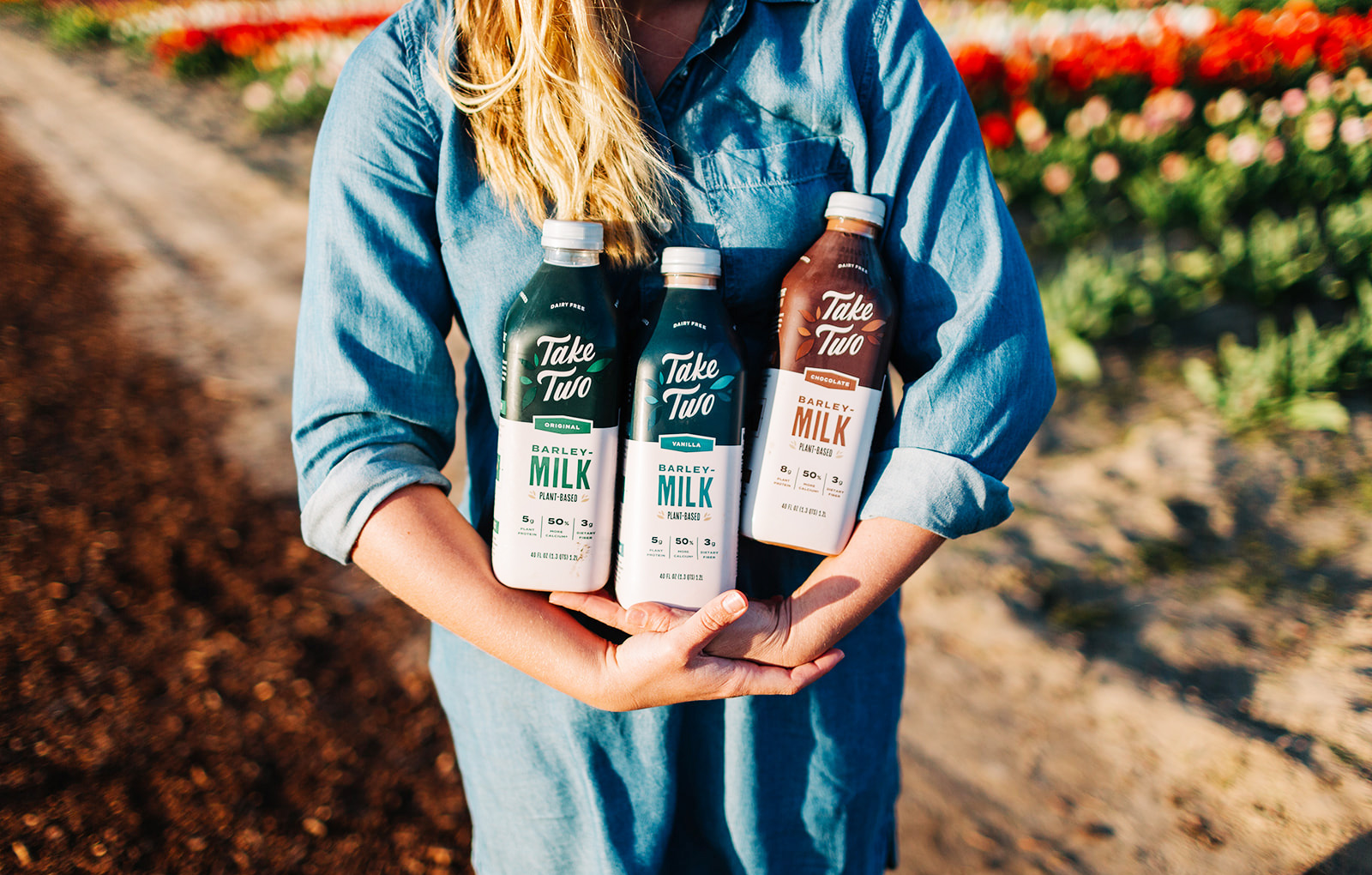 In addition to supporting and supplying to EverGrain, Anheuser-Busch InBev is also working with startup BioBrew through its innovation arm ZX Ventures. Anheuser-Busch InBev is helping BioBrew scale up production of alternative proteins using the global brewer's fermentation knowledge. Though the exact protein products it will create are still being explored, BioBrew is starting with fermenting grain to create plant-based milk products. The opportunities beyond that are endless, according to the company.
Another ZX Ventures partnership, the EVERY Company (previously known as Clara Foods), creates animal-free egg protein using precision fermentation. Though EVERY has been fermenting proteins for years, the challenge has been its ability to produce such proteins at scale. EVERY's partnership with ZX Ventures and its BioBrew team will help the company reach its goal to produce the alternative protein—starting with animal-free egg whites—at a similar scale to beer brewing.
"No one in the world possesses as much scaled fermentation knowledge as [Anheuser-Busch InBev]," Bernardo Novick, the global head of ZX Ventures, said in a statement. "The application of biotechnology to food and beverage is expected to be a massive opportunity in the next 10 to 20 years. And the market for alternative fermented protein alone is estimated to reach $22 billion by 2035."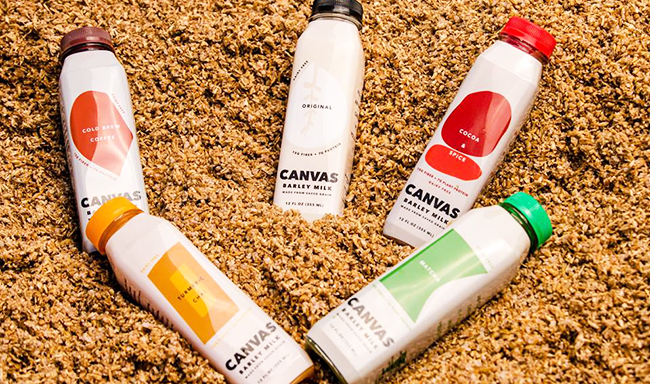 Turning beer waste into vegan eggs and milk
Anheuser-Busch InBev is not the first company to come up with the idea to put the brewing ingredient waste to good use. In 2017, a startup called Canvas raised nearly $50,000 on crowdfunding site Kickstarter to launch its plant-based beverages made from waste produced by the beer-making process. The spent grain sourced from breweries is used to create a barley-based milk in flavors such as Cold Brew Latte, Matcha, and Turmeric Chai.
In 2019, Dutch startup FUMI developed a vegan egg-white replacer using spent brewer's yeast, also a waste product of the beer industry. FUNI founders Corjan van de Berg and Edgar Suarez Garcia developed the product after a four-year research project, choosing to use brewer's yeast to formulate their vegan egg whites because it was both cheap and environmentally friendly—representing a 95-percent reduction in carbon dioxide emissions when compared to traditional chicken egg whites. "Actually, we believe that if we go down the spent yeast route, we could perhaps undercut egg white prices on an industrial scale," van den Berg said in a statement.
For more on vegan fermented protein, read:
Chef Creates Vegan Danish Blue Cheese From Fermented Oats
Alternative Protein Companies Raise $1.5 Billion in First Half of 2020
Vegan "Dairy-Identical Cheese" Will Launch in 2023