British celebrity chef Gordon Ramsay just opened his first restaurant in Chicago and he made sure vegan burgers were on the menu. Previously a staunch critic of anything vegan, Ramsay's eponymously named Gordon Ramsay Burger is built around eight signature burger creations, one of which is simply the Vegan Burger. The entirely plant-based burger features a vegan patty, bib lettuce, tomato, avocado, eggless garlic mayo, and is served on a vegan bun. The vegan patty can also be substituted in place of meat in any of the other burgers for an additional $6.
"As a huge fan of Chicago and its food scene, it's an honor to now have a restaurant in this amazing city," Ramsay said in a statement. "We can't wait to serve Chicago residents our signature burger and some really delicious variations."
Ramsay opened the first Gordon Ramsay Burger inside the Planet Hollywood Resort & Casino in Las Vegas in 2012. The slightly different menu here has since been updated to also include a Viva Vegan Burger and, as with its Chicago location, a plant-based patty can be substituted in any signature burger.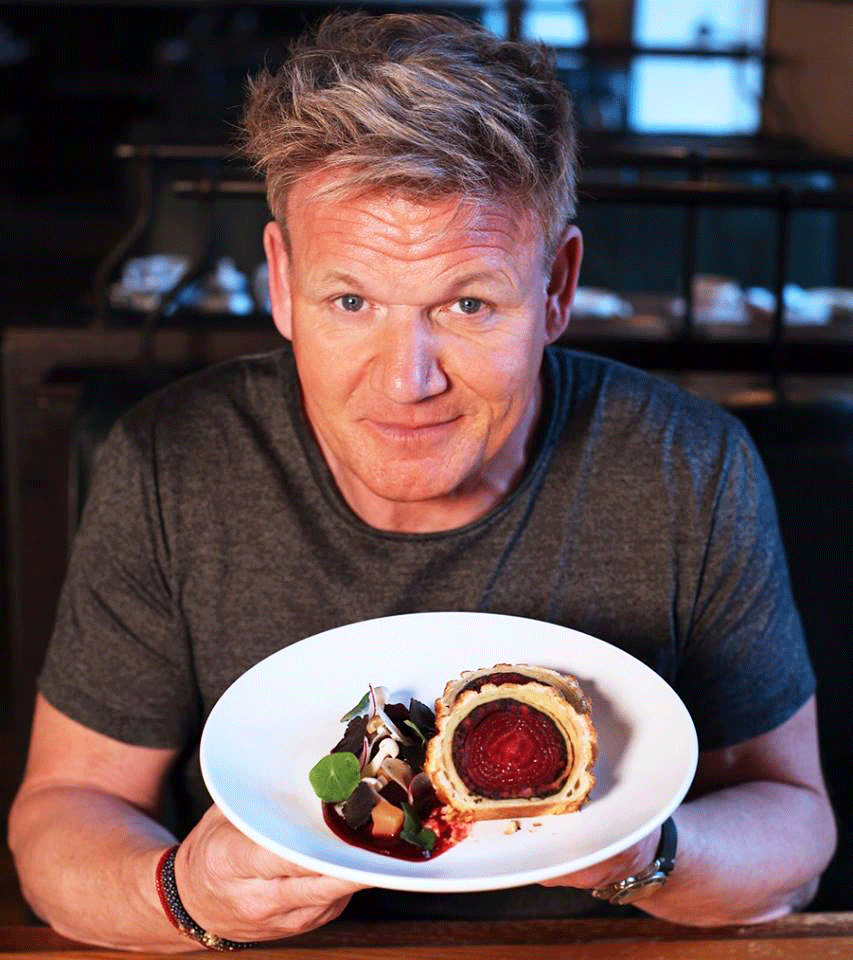 Gordon Ramsay goes vegan … for lunch
Prior to 2018, Ramsay often made vegans the butt of jokes and once stated that he was allergic to them. But as the plant-based movement picked up steam, Ramsay changed his tune. In 2018, to the surprise of many, he tweeted: "Going to give this #vegan thing a try," alongside a photograph of the vegan Charred Aubergine Pizza he added to his Gordon Ramsay Street Pizza restaurant in London.
Positive feedback inspired the chef to continue experimenting with plant-based cooking and in January 2019, Ramsay kicked off the new year with a full plant-based Veganuary menu at the same restaurant (now called Bread Street Kitchen). The varied vegan menu included pumpkin soup dotted with truffle oil, a superfood salad, risotto made with wild mushrooms, eggplant-topped pizza, and a selection of desserts ranging from chocolate avocado mousse to banana-based ice cream.
The chef has also recreated a vegan version of his famed Beef Wellington using beets instead of meat and a vegan Sunday roast (which drew the ire of disgraced television personality Piers Morgan). Earlier this year, Ramsay went viral on TikTok with his most ambitious vegan recipe to date: a crispy vegan bacon made with a combination of buttered and spiced tofu crumbles (which act as the bacon fat) layered between marinated strips of rice paper that get baked to a crisp. At the end of the TikTok video, Ramsay makes a BLT with this vegan bacon creation and says: "I'm turning vegan … for lunch."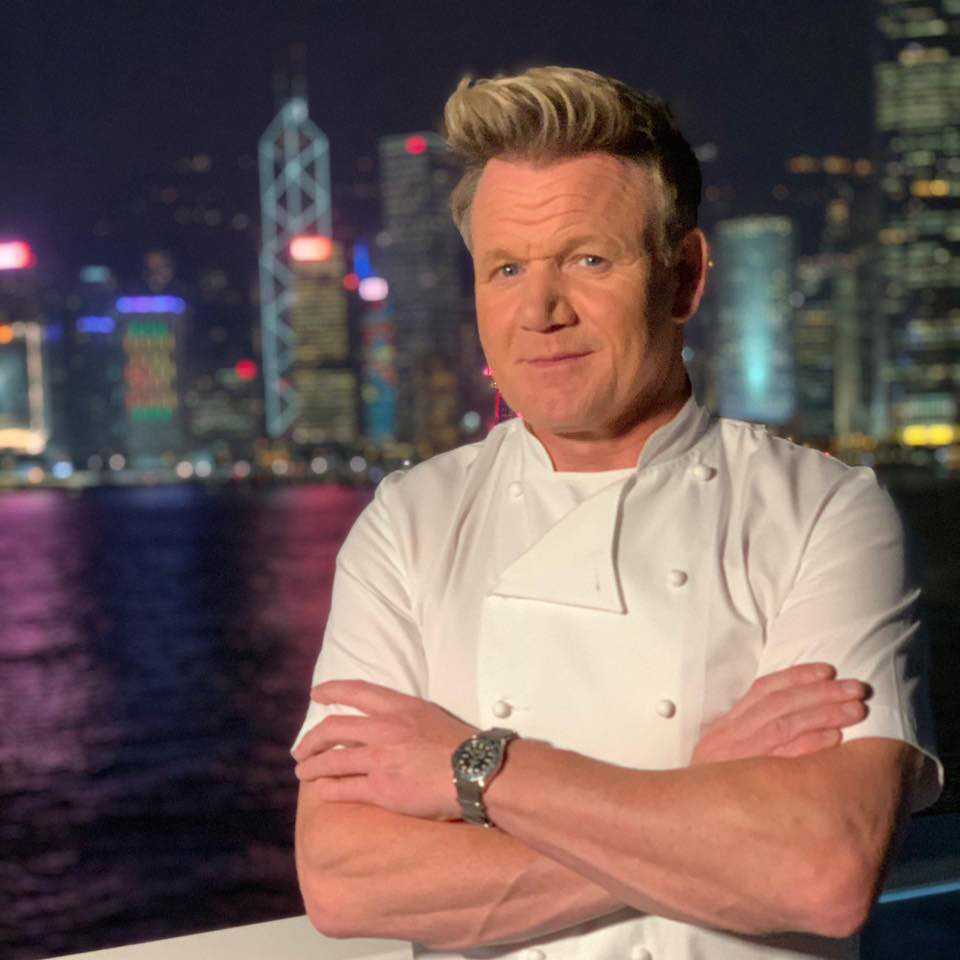 Gordon Ramsay embraces veganism
In addition to Gordon Ramsay Burger, the chef also operates other concepts in the US, including Gordon Ramsay Pub & Grill where items such as Moroccan Spiced Vegan Meatballs and Impossible Burger (served with vegan cheddar cheese) grace the menu at the restaurant's Atlantic City, NJ location.
In recent years, Ramsay has had many vegan moments and is even embracing veganism outside of his own restaurant kitchens. Earlier this year, Ramsay took his newfound love of the plant-based lifestyle one step further by welcoming the first vegan contestant, Josie Clemens, to the most recent season of his cooking reality show Hell's Kitchen. And Gordon Ramsay Hell's Kitchen—a restaurant inspired by the reality show that is located inside the Caesars Palace in Las Vegas—a vegan menu is now available featuring dishes such as tofu scallops, truffle risotto, and white bean in purgatory (made with cashew cream cheese).
In July, Ramsay also became an ambassador for a new campaign by vegan brand Silk to promote its oat milk. The Greatest of All Time (G.O.A.T.) campaign features celebrity ambassadors who are the G.O.A.T. in their own right, with Ramsay earning the title of "G.O.A.T. of Yelling in Kitchens." The chef took to social media to promote Silk's oat milk—which is allergen friendly, even if you're allergic to vegans.
"Well, it took my kids getting on me, but now I really enjoy cooking more plant-based dishes at home and in my restaurants," Ramsay said. "Let me tell you, I know greatness when I taste it, and I am loving Silk Oatmilk for both sweet and savory recipes."
For more about Gordon Ramsay's vegan shift, read:
Dear Gordon Ramsay, Go Vegan Already

Gordon Ramsay Adds Vegan Sunday Roast to London Restaurants
Ramsay to Morgan: Go F*CK Yourself and Stop Hating Vegans