This week, Oatly's hard-to-find oat milk-based soft serve launched at restaurant Gott's Roadside inside the historic Ferry Building in San Francisco, CA. Alongside its dairy offerings, Gott's will now serve Oatly's vegan soft serve in three options: chocolate, vanilla, and chocolate-vanilla swirl, and customers can choose small ($3.99), medium ($4.99) or large ($5.99) sizes. Gott's also offers toppings, a waffle cone, and dips for an additional $0.99 each.
"We are thrilled to be one of the first locations in San Francisco to offer Oatly's vegan soft serve," Gott's Culinary Director Jennifer Rebman said. "We are committed to offering quality products at Gott's, and Oatly has created an iconic summer treat that is 100-percent plant-based, tastes amazing, and is a perfect addition to our soft-serve line-up."
Oatly's vegan soft serve joins Gott's growing plant-based menu. In 2017, Gott's was one of the first fast-casual eateries in the country to add the Impossible Burger to its menu—where the meatless burger continues to be one of its best sellers.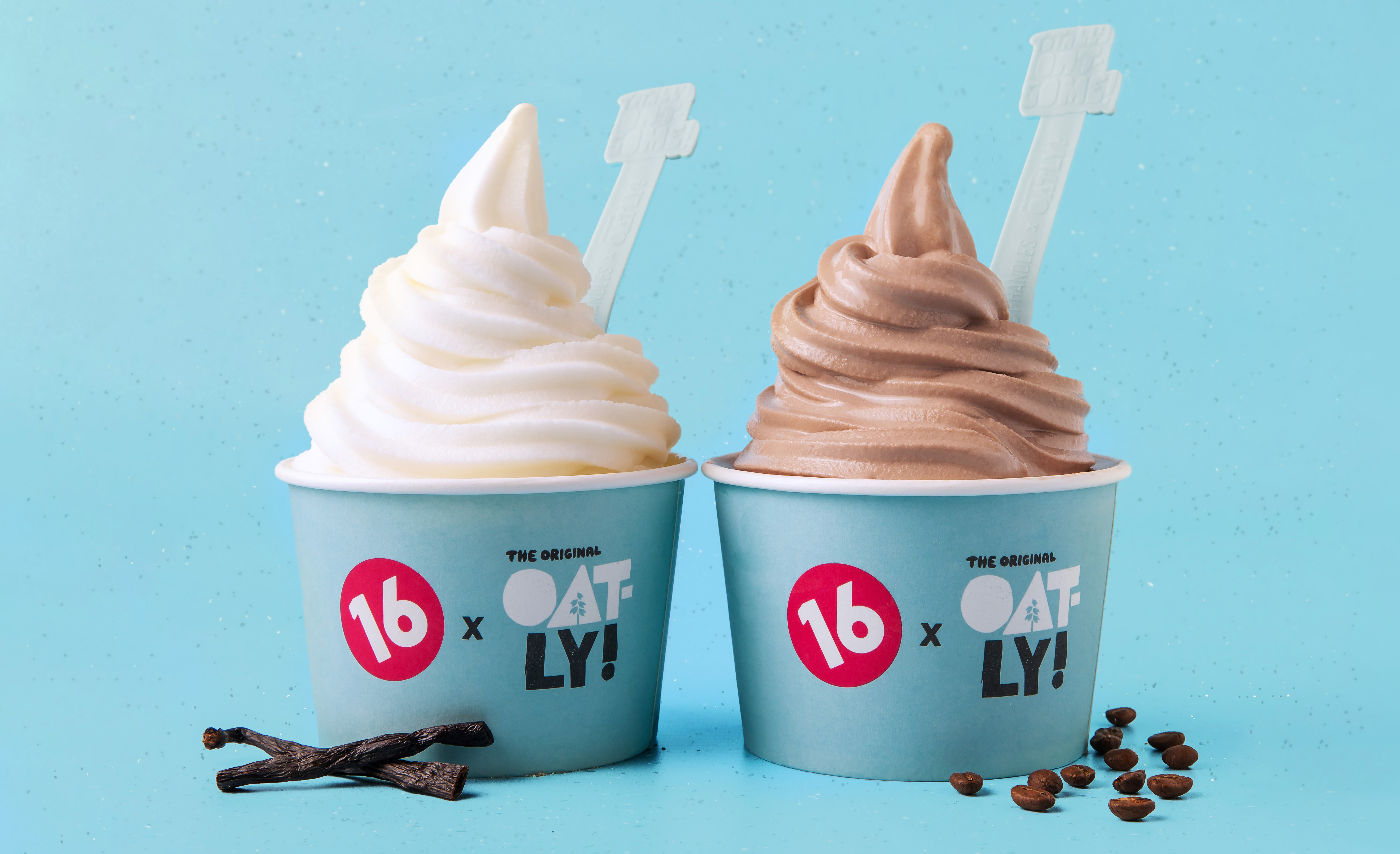 Where to find Oatly's vegan soft serve
In addition to Gott's, Oatly's vegan soft serve recently made its debut on the West Coast at vegan chains Honeybee Burger and Plant Power Fast Food, among select others. For now, these restuarants are some of the few places that offer Oatly's coveted vegan soft serve but that may soon change.
The Swedish company partnered with several Major League Baseball (MLB) teams to get its oat milk-based soft serve on the menu at baseball stadiums. As a result, in April, the vanilla and chocolate flavors of Oatly's soft serve became available for $8 per cup at most concessions at Wrigley Field in Chicago, IL (home of the Chicago Cubs) and Globe Life Field in Arlington, TX (home of the Texas Rangers).
This month, Oatly's vegan soft serve also became available at all 32 locations of New York City-based frozen yogurt chain 16 Handles. While the chain previously offered its own oat milk-based soft-serve flavors, the Oatly x 16 Handles partnership brought two new flavors to the menu: vanilla and iced latte. On July 6, the frozen yogurt chain will further expand its selection of Oatly soft serve with chocolate and chai tea flavors.
Oatly goes public
Oatly has been in operation for 25 years and is best known for its oat milk, which first gained popularity in the United States by way of coffee shops in New York City. Since then, the brand has become wildly popular across the country and, as of March, became available at more than 4,000 Starbucks locations nationwide.
Last month, Oatly became a publicly traded company on Nasdaq under the OTLY ticker with an initial public offering (IPO) that raised $1.4 billion and saw share prices (which were initially set at $17 per share) spike by 30 percent.
Prior to going public, Oatly raised $200 million—in exchange for approximately 10 percent of its company—from a group of investors which included equity giant Blackstone Group, media mogul Oprah Winfrey, vegan actress Natalie Portman, former Starbucks CEO Howard Schulz, and Roc Nation (an entertainment agency founded by rapper Jay-Z).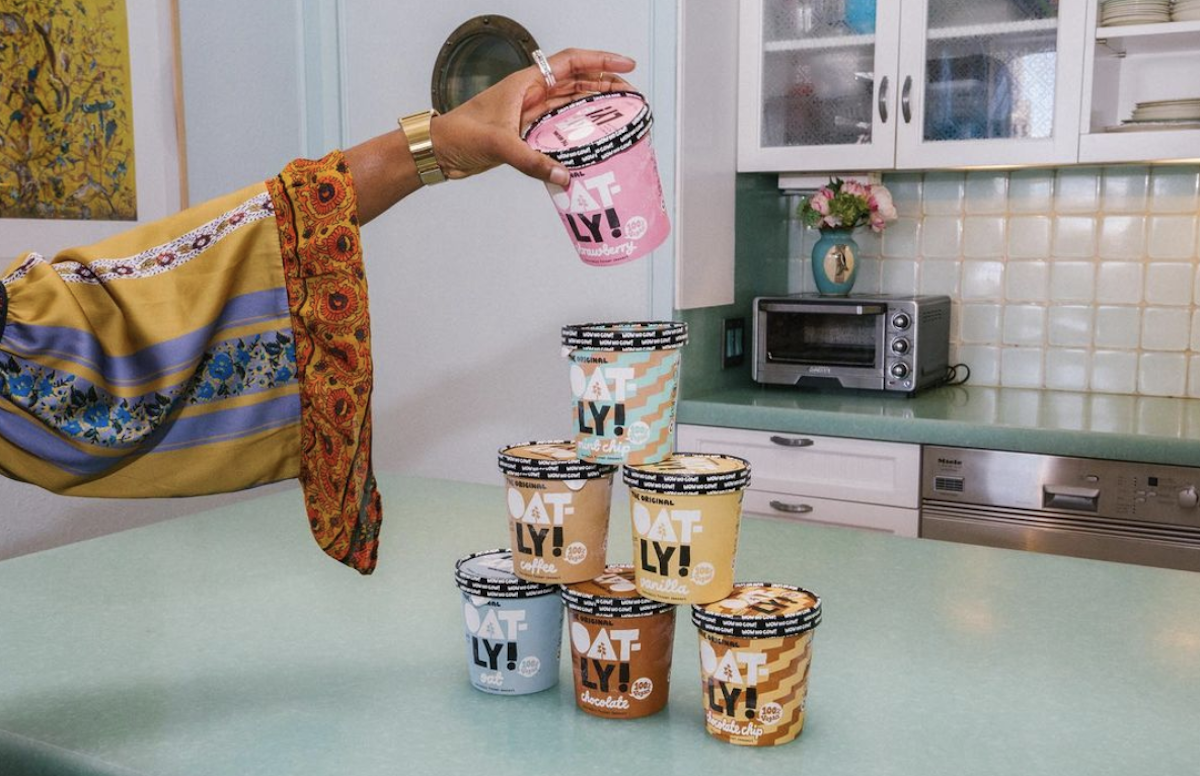 Worldwide, Oatly products—which, in addition to its milk and soft serve, include oat-based ice cream, yogurts, and more—are currently available in 60,000 retail locations and more than 30,000 coffee shops.
Photo credit: Gott's Roadside
Editor's note: This story has been upated to include additional locations where Oatly's vegan soft serve can be found.