Actress Rachel Bilson—who played Summer Roberts on popular series The O.C.—is a big fan of oat milk. The star recently partnered with vegan brand Planet Oat to promote its environmentally friendly oat milk, which she uses to make vegan pancakes, fudgsicles, overnight oats, and banana bread. The star spoke with Green Matters about her love of oat milk and the sustainability practices she teaches her six-year-old daughter Briar Rose. "We are avid oatmilk users in our household, and my mom's vegan, so in her household, too," Bilson said. "My daughter, we took her off dairy to see if we could help clear up some eczema, and it actually did. All the options have made it so much easier for us to branch out."
First launched in 2018, Planet Oat is a subsidiary of HP Hood, LLC—a 175-year-old brand known for its dairy products such as Lactaid milk, ice cream, and cottage cheese. The brand was created to tap into consumer demand for a versatile plant-based milk that is more environmentally friendly. The production of oat milk uses far fewer resources, including land and water, than dairy and leads to far fewer greenhouse gas emissions.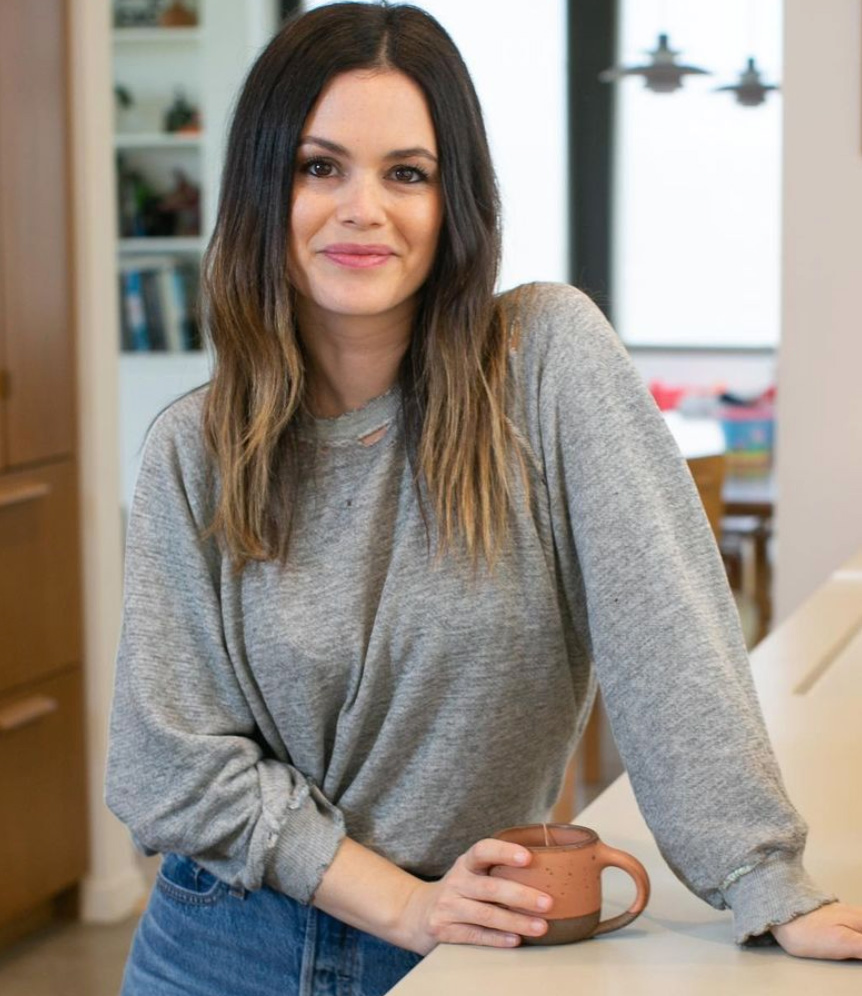 "This is the only planet we have. We have to take care of it," Bilson said. "The little things you can do in your life to help and reuse as much as possible is big in our household, and not be wasteful. And I teach my daughter that the most important thing to take care of, other than your body and your health, is our planet. They go hand in hand. One doesn't exist without the other."
While the 39-year-old actress is not (yet) vegan, in addition to consuming oat milk regularly, Bilson engages in other sustainable practices such as wearing thrifted and recycled clothing and packing her daughter's lunch into bento boxes and other reusable containers. "If it's helping the planet in any way, even the smallest way, I am a huge supporter of that," Bilson said.
Oat milk is everywhere
Bilson isn't the only one with a healthy oat milk obsession as businesses are putting it on their menus worldwide to meet consumer demand for the plant-based milk. Planet Oat's oat milk can now be found on the menu at all 9,000 Dunkin' locations nationwide. Added in August 2020, Dunkin' tapped another celebrity, vegan influencer Tabitha Brown, to promote the new oat milk option—which can be ordered as part of the Iced Oatmilk Latte, as well as a variety of hot and cold drinks and as a substitute to any milk option (additional charges may apply).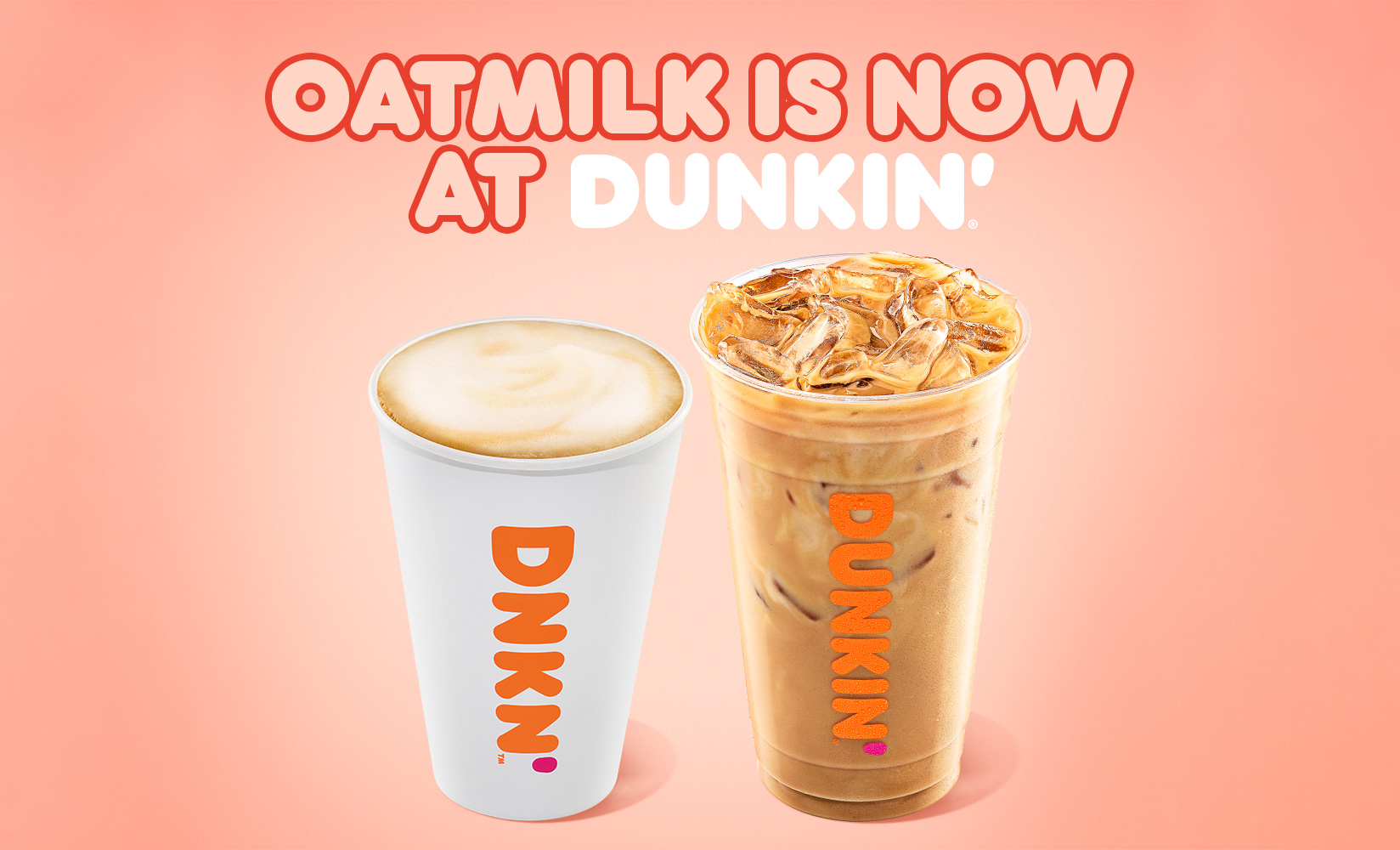 Competing coffee chain Starbucks is in on the oat milk frenzy, as well. In March, the coffee giant added Oatly to its menu nationwide after testing the oat milk at its Midwest locations last year. The new addition is featured in the Iced Brown Sugar Shaken Oatmilk Espresso which combines brown sugar and cinnamon, and is then topped off with oat milk. The plant-based milk was so popular at Starbucks that by April, some locations were reporting Oatly shortages.
Oat milk ice cream, too?
While it's popular in its liquid form, oat milk is also gaining ground as a base for frozen treats. This year, Baskin-Robbins became the first national ice cream chain to serve oat milk-based ice cream at all of its 2,500 locations when it unveiled its Non-Dairy Strawberry Streusel flavor that featured a creamy oat milk base dotted with strawberries, cinnamon granola, and crumbly streusel. While that flavor was only available for the month of May, Baskin-Robbins aims to add more oat milk-based ice cream flavors later this year.
Soft serve fans will be glad to know that Oatly's oat milk-based soft serve is making its way around the country. The hard-to-find soft serve was only available at vegetarian restaurant Dirty Candy in New York City until Oatly partnered with Major League Baseball stadiums to bring the treat to Wrigley Field (home of Chicago Cubs) and Globe Life Field (home of the Texas Rangers).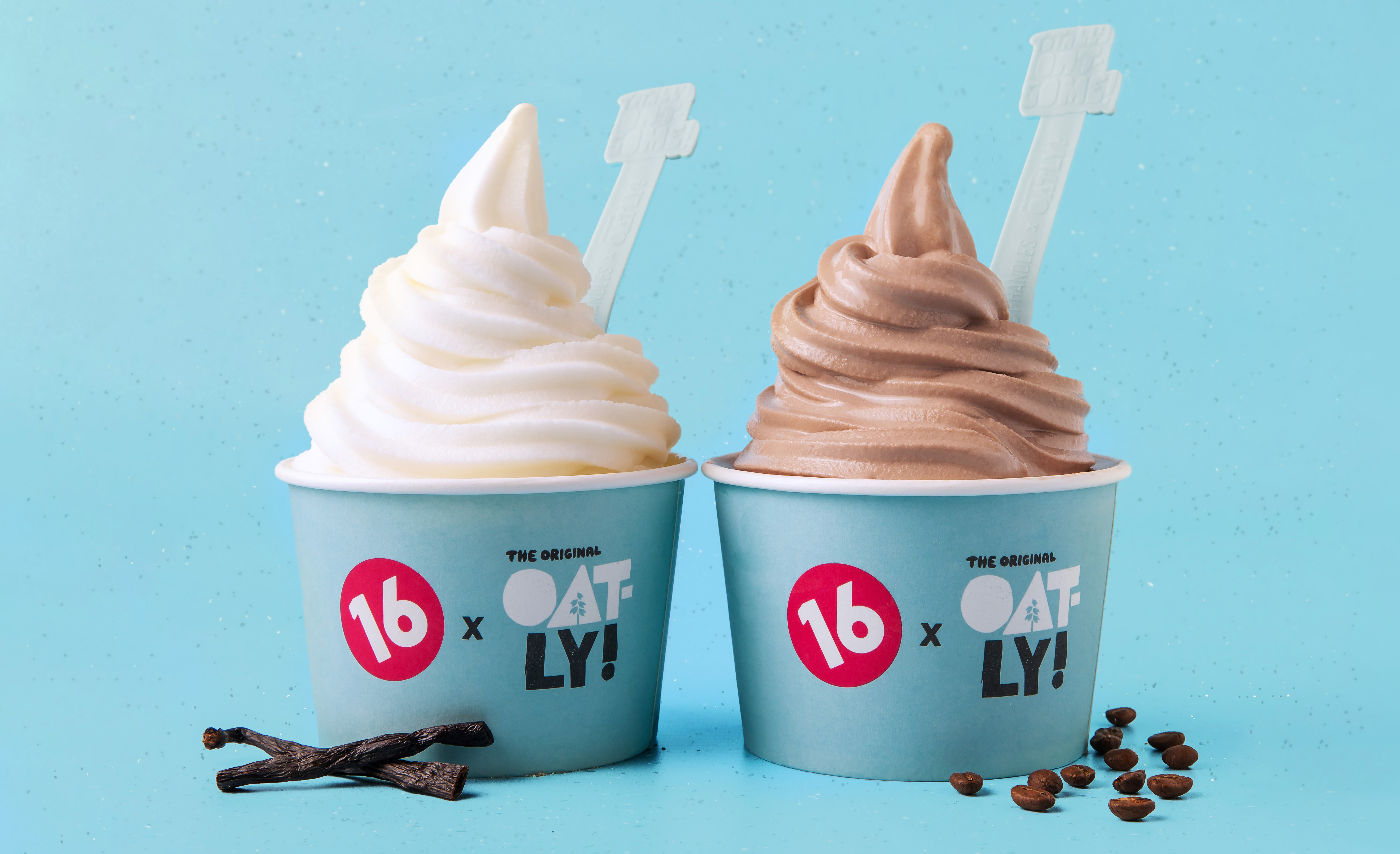 This month, frozen yogurt chain 16 Handles brought Oatly's oat milk-based treat to its 32 locations on the East Coast in vanilla and iced latte flavors—with a plan to expand the flavor selection to include chocolate and chai tea flavors in early July. Oatly's soft serve is also expanding to the West Coast by way of Southern California vegan chains Plant Powered Fast Food and Honeybee Burger and Gott's Roadside—which now offers the oat milk soft serve in vanilla, chocolate, and vanilla-chocolate swirl flavors at its historic Ferry Building location in San Francisco.
Photo credit: Greg Fiore/Planet Oat