Starting this month, vegan brand Violife will offer bulk packs of vegan cheese in select locations of wholesale retailer Costco. For a limited time, Violife mozzarella shreds will be available at 30 locations in the Northwest region (which includes Idaho, Washington, Oregon, Montana, and Wyoming) and will come in 1.65-pound packages for $8.99. The brand's Epic Mature cheddar slices will be available in 30 locations in the Los Angeles area and Hawaii and will come in two, 15-slice reclosable packs for $9.49. Violife cheddar shreds will be available in 93 locations in the Midwest region (which includes Michigan, Illinois, Ohio, Indian, Kansas, Missouri, Minnesota, Iowa, Nebraska, Wisconsin, Kentucky, South Dakota, and North Dakota). Later this fall, Costco locations in the Midwest will also offer Violife Colby Jack shreds.
"We're very excited to continue expanding our plant-based cheese offerings in Costco stores," Violife General Manager Andy Reichgut told VegNews. "Violife is the fastest growing and leading vegan cheese brand in the US because our delicious vegan cheeses melt, cook, and taste like dairy cheese. By partnering with Costco, we are able to introduce Violife products to more consumers whether they are vegan or just looking to add more plant-based foods into their favorite recipes or diet."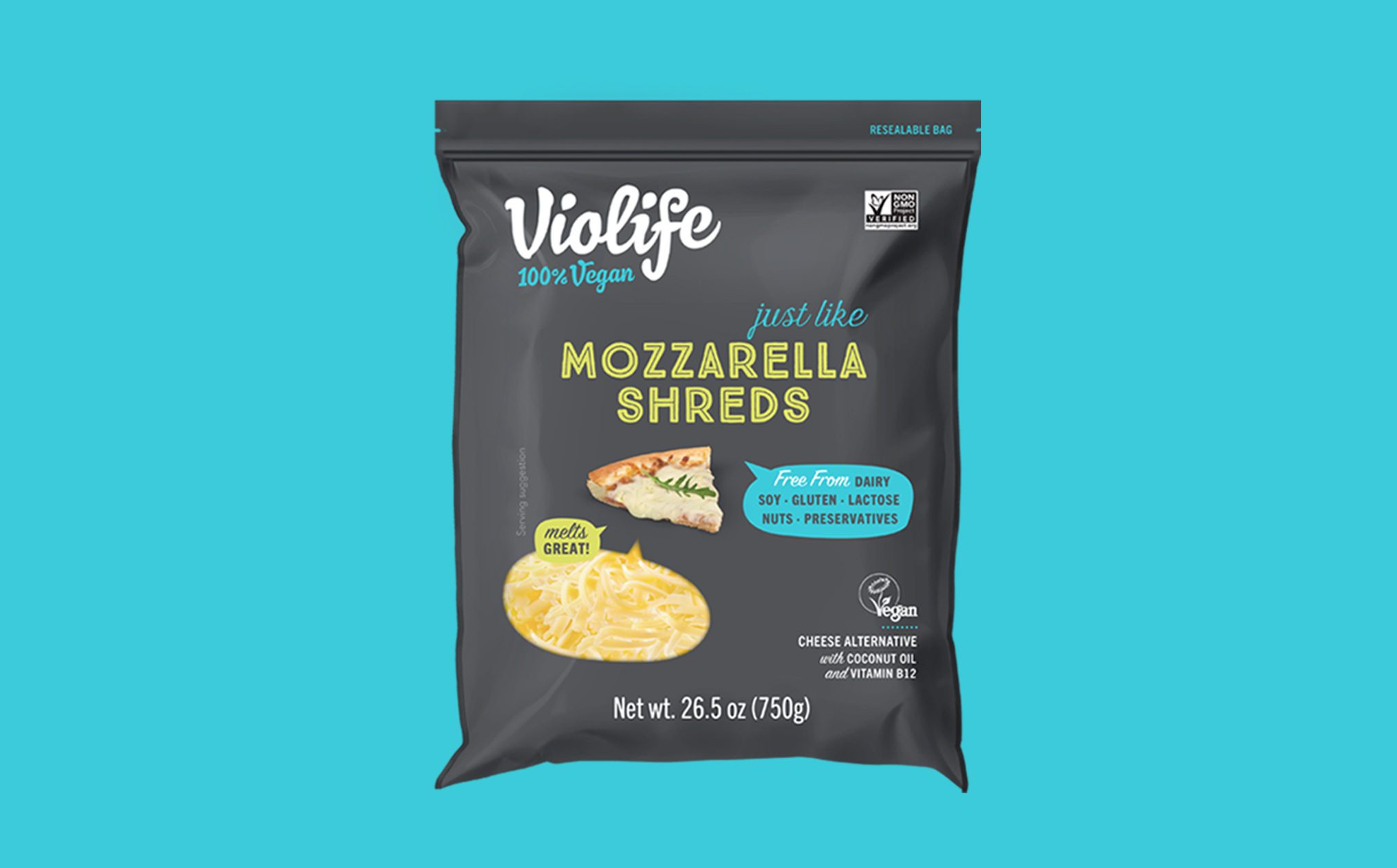 Based in Thessalonica, Greece since the 1990s, Violife's products are now available in more than 50 countries around the world. In 2018, the brand became widely available in the United States through Whole Foods Market. Violife has focused mainly on vegan cheese, offering products such as cheese blocks, slices, spreads, and wedges in various flavors from cheddar to feta. The brand has also offered a seasonal EPIC Christmas Platter featuring three Cheddar-flavored blocks (mature, smoked, and garlic & chili). Earlier this month, Violife launched its first vegan butter, Vioblock, at Asda stores across the United Kingdom. Vioblock is a new direction for the vegan company as it looks to expand its product offerings further within the dairy alternatives category.
Vegan products at Costco
In recent years, Costco has expanded its selection of plant-based products, particularly in the vegan meat and cheese categories. Select locations of the chain offer bulk packs of Beyond Burgers, Beyond Sausages, and Beyond Meatballs; Ripple pea-based milk; Daiya cheese shreds and frozen dessert bars; and JUST Egg vegan liquid egg replacer.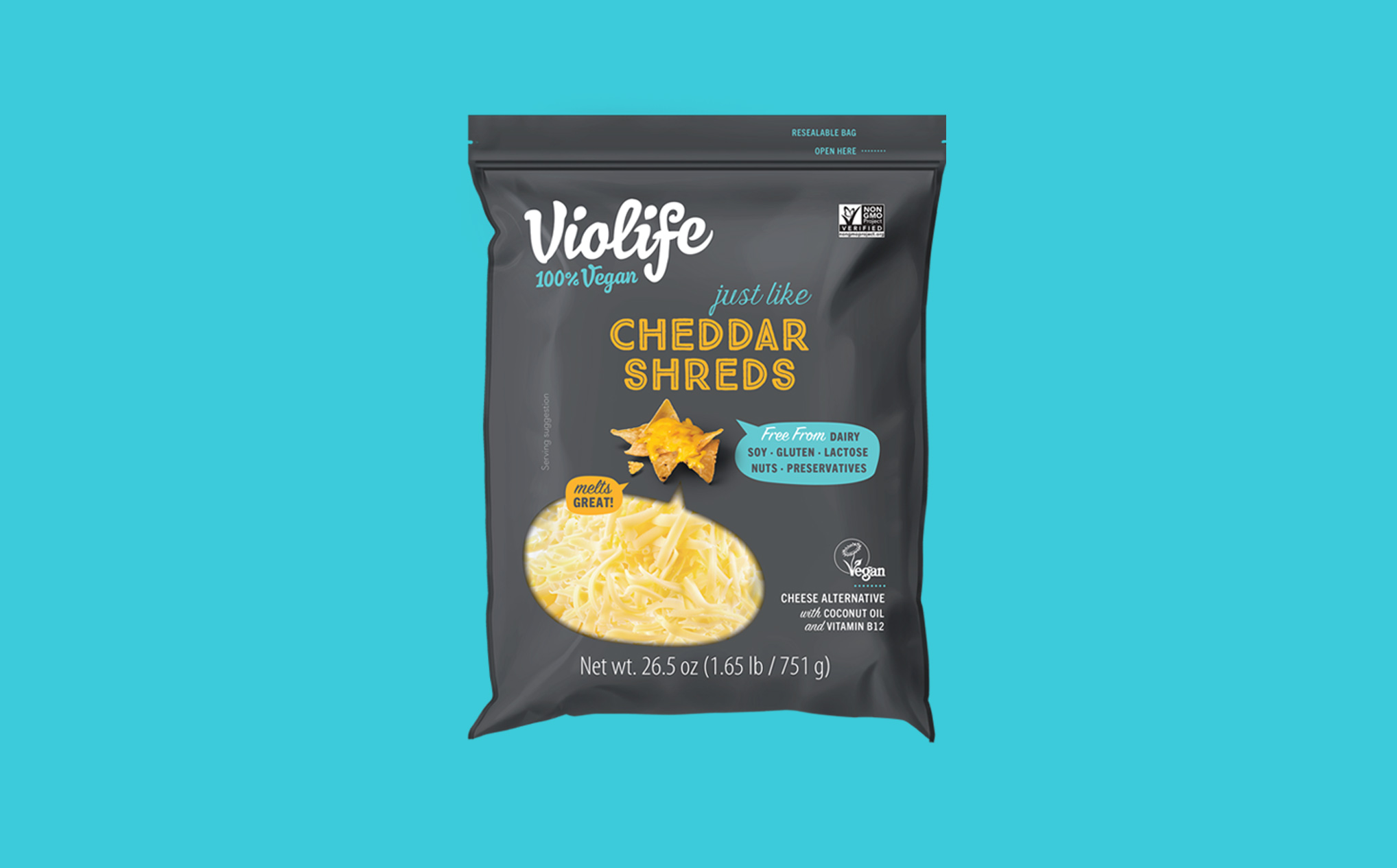 Earlier this year, Costco rolled out new vegan breakfast sandwiches in the frozen aisle at locations in Los Angeles, San Francisco Bay Area, and the Southeast region (which includes stores in Georgia, Tennessee, Mississippi, South Carolina, North Carolina, Alabama, Florida, and Puerto Rico). Made by vegan brand Alpha Foods, the Meatless Sausage, Plant Egg & Cheeze sandwich features vegan cheese by Greek brand Violife. In 2020, the brand also launched its Plant-Protein Crispy Chik'n Patties at Costco locations in the Southeast region, Los Angeles, Hawaii, and Texas.
Last month, Costco increased its vegan chicken offerings with new bulk packs of Field Roast Plant-Based Nuggets at more than 50 locations in the Los Angeles area. The wholesale retailer also expanded a take-and-bake vegan mac and cheese to nearly 100 locations in the Southeastern region of the country. The 32-ounce trays of vegan chef Ayinde Howell's Original Mac & Yease are currently available in the prepared food section of stores in Alabama, Florida, Georgia, Louisiana, Mississippi, North Carolina, Oklahoma, South Carolina, Tennessee, Texas, and Puerto Rico.