On August 31, pizza chain MOD Pizza will add its first vegan meat topping to its more than 500 locations across North America. While many chains have partnered with Beyond Meat or Impossible Foods to develop their plant-based meat toppings, MOD went with Plantly—a lesser known chef-created, plant-based food and beverage brand—for its offering. The new soy-free vegan meat topping is a pea protein-based Italian sausage crumble seasoned with fennel, oregano, and thyme.
"We've spent the past two years methodically testing plant-based proteins and simply put, we found Plantly's Italian plant-based sausage to be completely craveable and far superior in both taste and quality—and were immediately drawn to the real ingredient list," MOD Chief Marketing Officer Mark Shambura said. "We're excited to bring our customers a product that is not only delicious, but an easy swap or add, if they want to go meatless or simply have more flexible choices."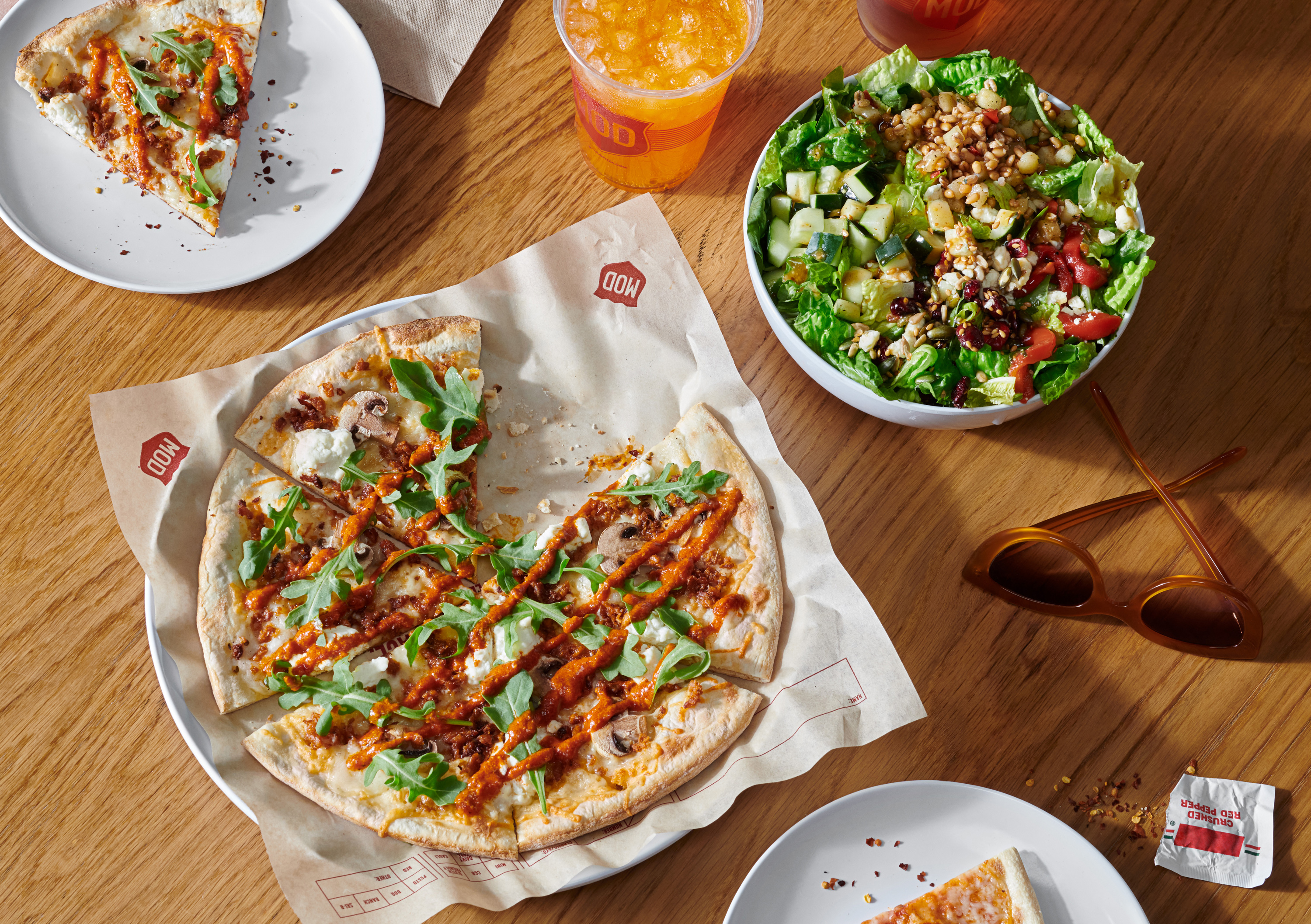 MOD's new plant-based Italian sausage is featured on the limited-edition The Willow pizza, along with shredded asiago cheese, ricotta, and sliced mushrooms which is all baked and then finished with arugula and a Romesco sauce. Mod Pizza's vegan meat offering joins vegan cheese made by Daiya Foods—which it added on its menu back in 2015. Given this option, The Willow can be modified to be completely vegan and the vegan cheese can be substituted in place of dairy on other menu options, as well. The regular and gluten-free crusts, along with the signature red sauce, are all vegan at MOD. The Willow is available at MOD until early November.
To celebrate the launch of its first vegan meat, MOD will be hosting a giveaway on August 31 where every customer who chooses the meatless topping on one pizza, will get their second pizza for free.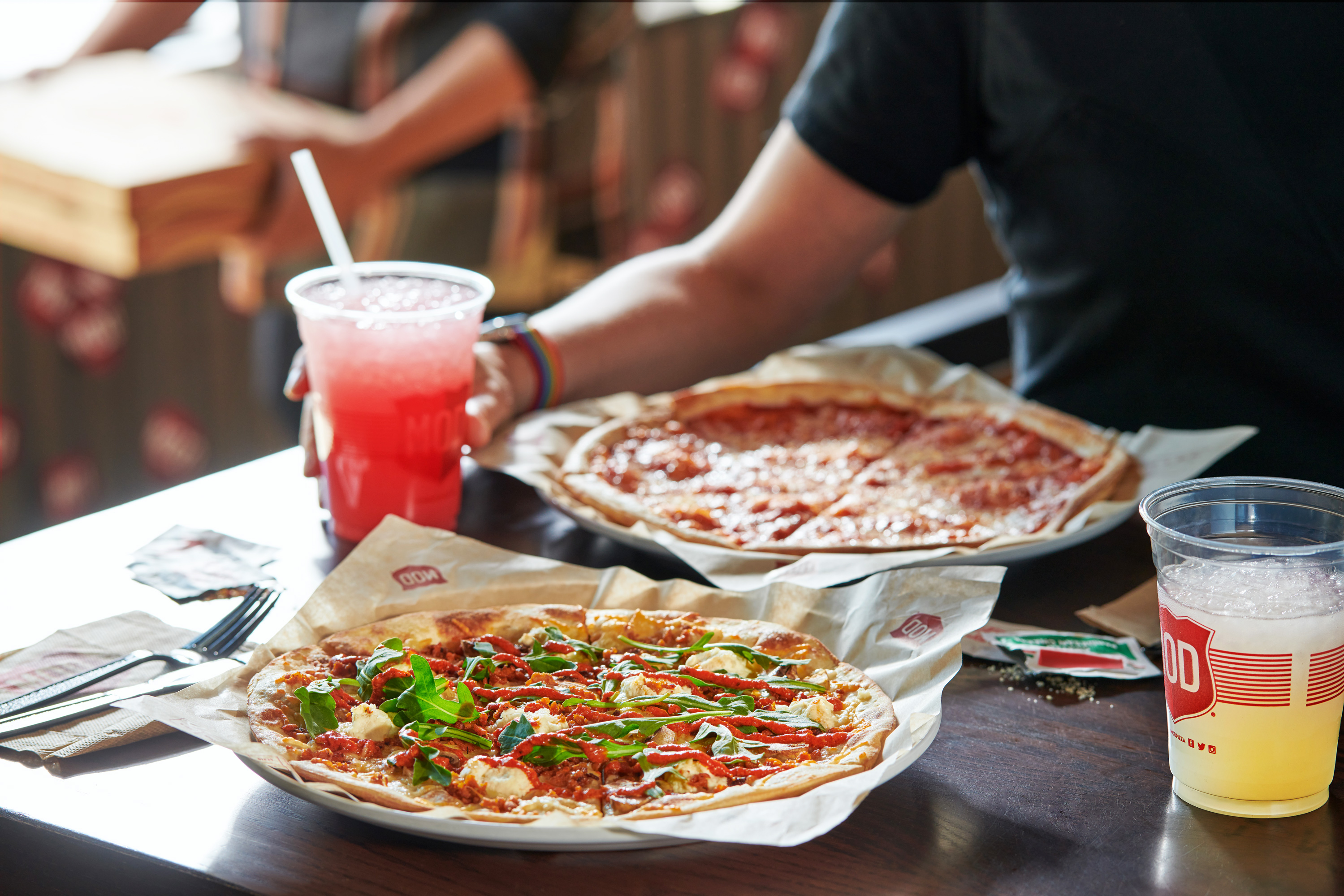 Vegan meat hits pizzerias nationwide
MOD Pizza's offering of both vegan meat and cheese toppings is uncommon for a chain of its size, but other big names are giving plant-based meat a try. While the largest pizza chain in the United States, Domino's, has yet to launch a vegan meat topping, the chain has been internally testing options since last year according to US CEO Richard Allison. Its biggest competitor, Pizza Hut, is further along on its plant-based meat journey.
Last November, Pizza Hut partnered with Beyond Meat to launch plant-based Italian sausage as part of two Beyond Pan Pizzas at all traditional locations and participating Pizza Hut Express locations nationwide—becoming the first in its category to add a plant-based meat topping to its menu across the US. Beyond Meat-topped pizzas were also added in other markets, including Puerto Rico, Canada, and the United Kingdom.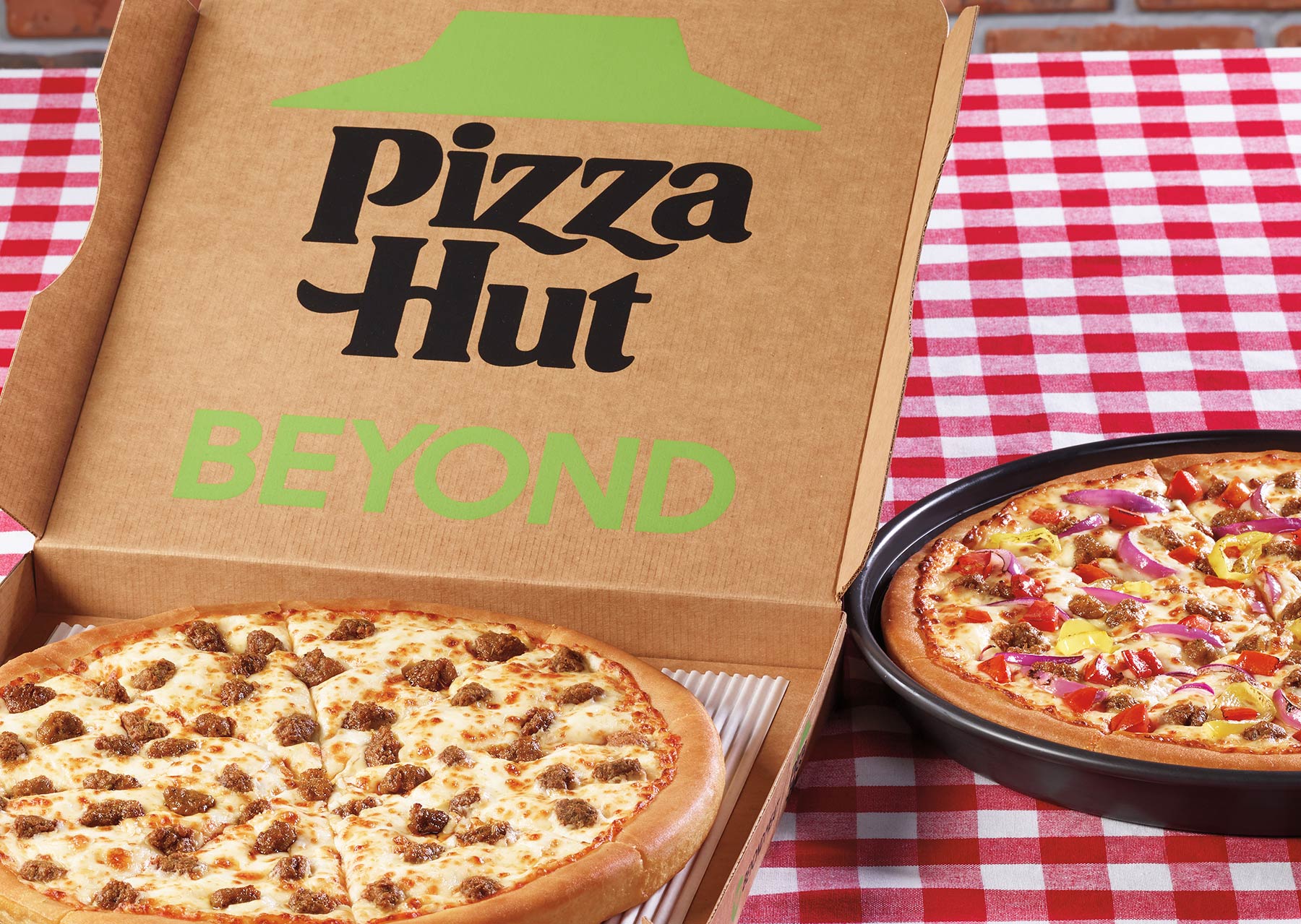 While Pizza Hut does not offer vegan cheese in the US, the chain expanded its partnership with Beyond Meat earlier this month to test additional plant-based meat options. For a limited time, Pizza Hut is now offering vegan Beyond Pepperoni (made from a base of rice and peas) on the menu of nearly 70 locations in five US cities.
Vegan pepperoni just hit the menu at Little Caesars—the third largest pizza chain in the US—as well. In July, the chain added plant-based pepperoni made by vegan brand Field Roast to hundreds of locations in cities and suburbs of Los Angeles, New York City, Miami, San Francisco, Portland, Oregon, and the chain's hometown of Detroit. Field Roast's vegan pepperoni is made with a base of pea protein and features fat marbling to mimic its pork-derived counterpart. The vegan pepperoni can be ordered on any custom pizza and as part of a Planteroni pizza ($8.49), made with the vegan pepperoni and dairy-based cheese.
Prior to this launch, Little Caesars tested plant-based sausage made by Impossible Foods on its menu in 2019 at select locations in Florida, Washington, and New Mexico. While that test did not materialize into a national rollout, Impossible Foods recently launched its plant-based sausage at 13,000 grocery stores, so a plant-based sausage-topped pizza is only a grocery store trip away.
For more about vegan pizza, read:
Miyoko's Gives Away 10,000 Vegan Pizza Slices
Pizza Hut Canada Adds Its First Vegan Meat Option
How To Order Vegan At Pizza Hut: The Ultimate Guide