Publix—the largest employee-owned grocery chain in the United States—just launched its own vegan chicken at all of its more than 1,200 stores. Made from a base of pea protein, the new GreenWise Chickenless Tenders are both soy- and gluten-free. Publix developed the new vegan chicken tenders, a first for the grocery chain, to meet its growing customer demand for more plant-based meats.
"Customers are requesting more plant-based options to incorporate into their diets," said Publix Director of Communications Maria Brous. "By developing these meatless products under our trusted private-label GreenWise brand, we are offering our customers high-quality options to support their lifestyle."
To further meet its shoppers' demands for vegan products, Publix launched the GreenWise Meatless Burger (vegan beef patties) in April. The chain is also committed to offering consumers other meat substitutes such other veggie burgers under its GreenWise brand in addition to fresh jackfruit (often used as a vegan pork or chicken substitute). Publix is also mindful of stocking other vegan meat brands to give its customers more options.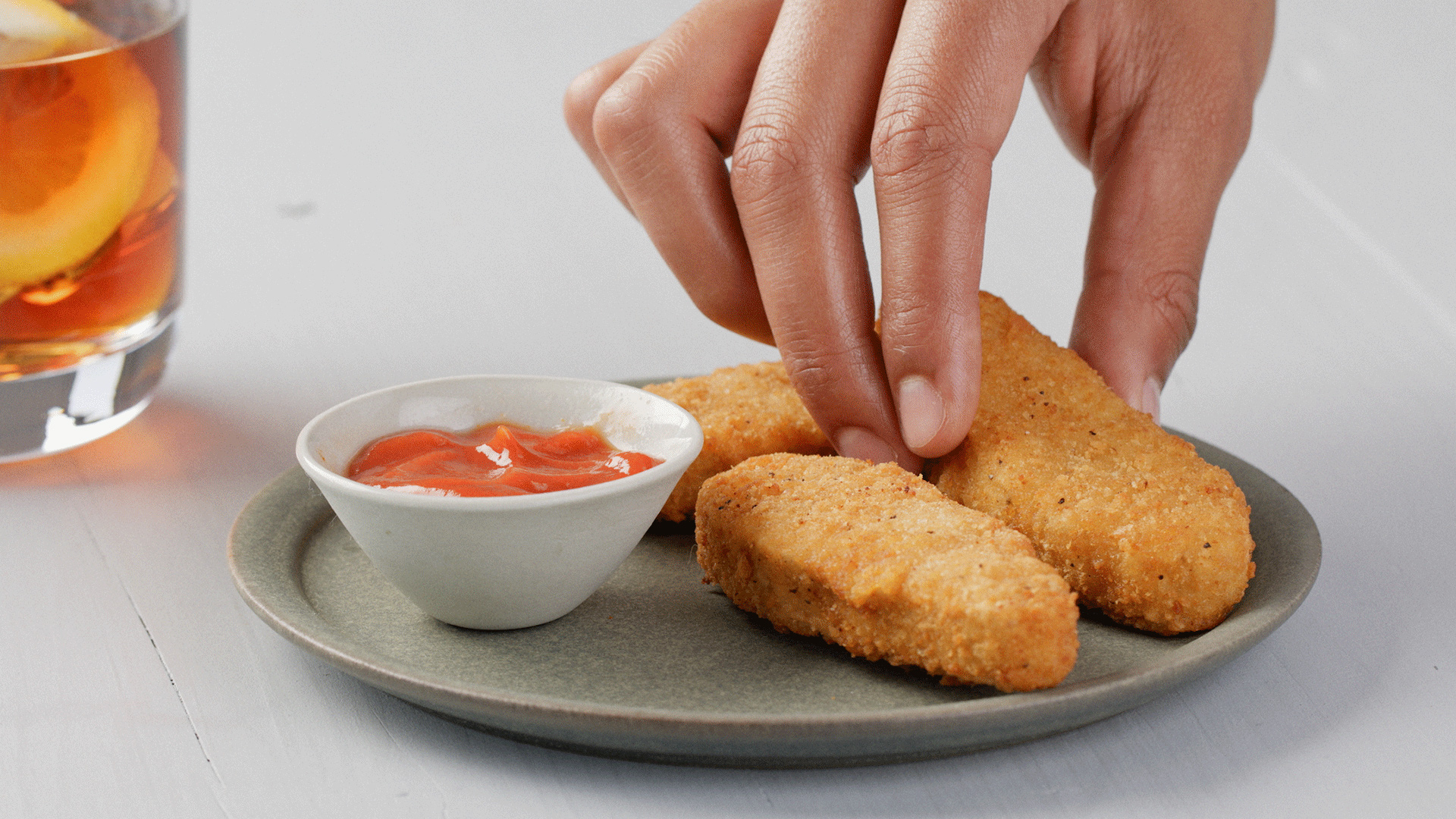 Photo credit: Beyond Meat
Vegan chicken tenders to the rescue
Publix is entering the vegan chicken space at an opportune moment, when traditional chicken shortages are on the rise and customers are seeking alternatives to animal-derived meat. While Publix is making it easier for customers to find vegan chicken tenders in the retail sector, Beyond Meat just launched its own Beyond Chicken Tenders to fill the void at restaurants nationwide.
Currently, approximately 400 restaurants are offering the innovative new vegan Beyond Chicken Tenders in a variety of ways. Made from faba beans and peas, the vegan chicken tenders are designed to function as a one-for-one substitute for animal-derived chicken in appetizers, sandwiches, pasta dishes, and more.
Grocery stores stock up on vegan products
Publix is joining a number of large grocery chains to launch their own private-labeled vegan products in recent years. Last year, top US grocery chain Kroger expanded its private label Simple Truth by a whopping 50 products. The launch added a wide variety of vegan products to store shelves, including cheese slices and shreds; ranch and Caesar salad dressings; cauliflower-based dips in buffalo, spicy queso, and tzatziki flavors; and oat milk-based ice cream in Black Raspberry Chip, Maple Pecan, Strawberry Graham, Sea Salt Caramel, and Peanut Butter Chip flavors. With this launch, Kroger also got into vegan chicken by adding both patties and grounds to its Simple Truth product line. The launch built on 20 existing vegan products in the Simple Truth line such as meatless burger patties and grinds, deli slices (Black Forest Ham and Salt & Pepper Turkey), and sausage (Kielbasa and Chorizo), sour cream, alfredo pasta sauce, and chocolate chip cookie dough.
At Target, the private-labeled vegan options are gaining shelf space, as well. In May, Target launched Good & Gather Plant Based, a new sub brand of its in-house Good & Gather brand, with 30 plant-based products across 10 categories such as meat alternatives, plant-based dips, spreads, creamers, salad dressings, and more—and most products are priced under $5. Target also updated its private label Favorite Day (previously known as Archer Farms) to include a seven-pint selection of vegan ice cream.