On September 28, reality star and business mogul Kylie Jenner is launching Kylie Baby, her first baby care line. Jenner is the mother of Stormi Webster (3) and is expecting her second child with rapper Travis Scott. The 24-year-old explained it was important for Kylie Baby to be a fully vegan brand. In addition to being fully vegan, Kylie Baby products are pediatrician-tested and made without sulfates, parabens, fragrances, and silicones.
"I'm so excited to introduce Kylie Baby to you guys. It was a dream of mine to develop clean, safe, effective, and conscious baby care when I became a mom," Jenner wrote on Instagram.
"I know we all want the absolute best for our kids so making this line completely vegan and hypoallergenic was very personal to me," Jenner said. "I'm so proud of these products and couldn't wait to share this with you and your family."
The Kylie Baby line will initially feature gentle tear-free shampoo and detangling conditioner, bubble bath (which Jenner says "makes the best bubbles"), a non-greasy moisturizing lotion, and a brush/comb set. Jenner has been developing the Kylie Baby line for some time and has exclusively used her own products on Stormi. "I wanted to create something I would use on my own kids," Jenner said on social media. "These are all Stormi tested and approved."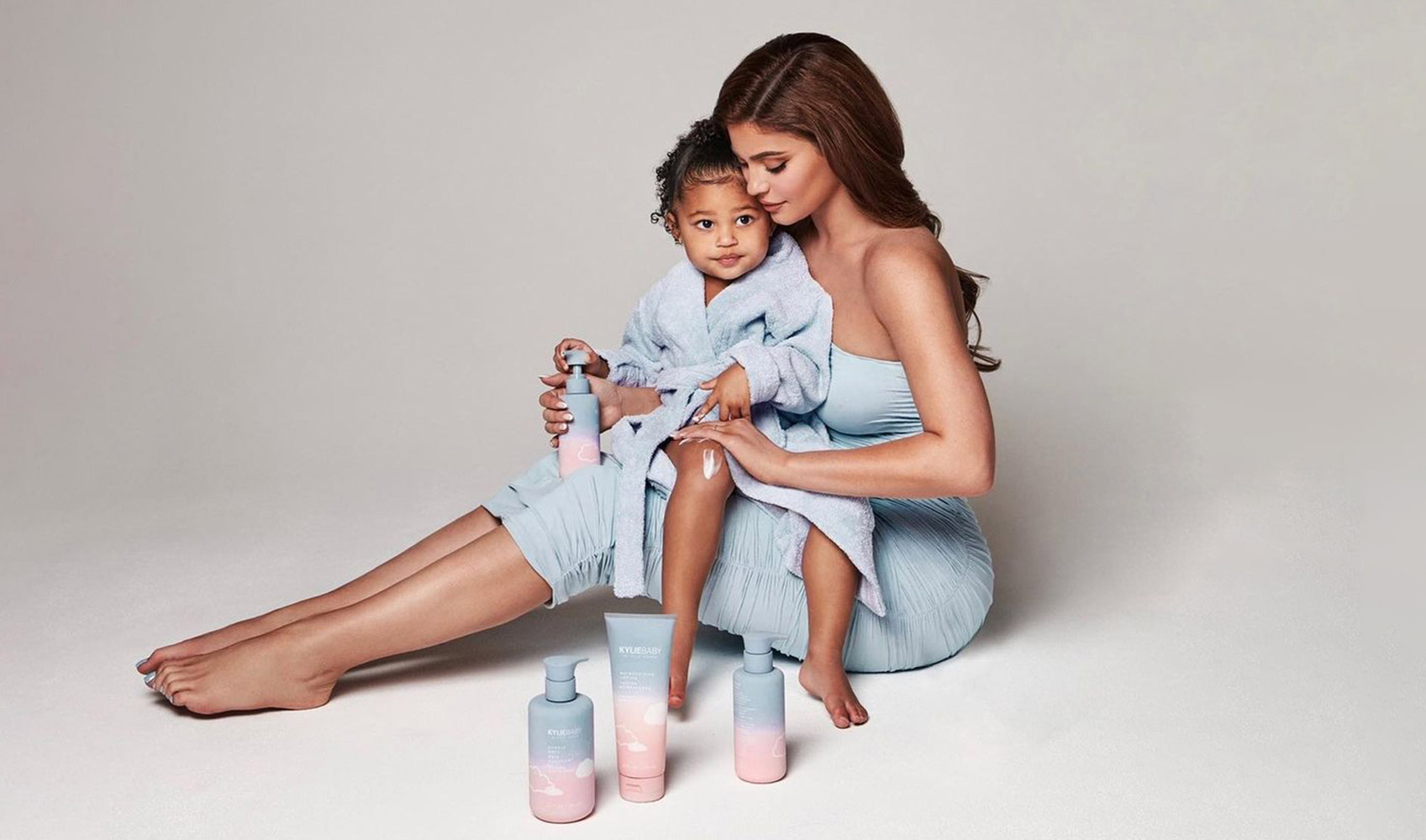 Kylie Jenner gets into vegan beauty
Kylie Jenner's vegan business empire is growing rapidly. Kylie Baby will join Jenner's vegan skincare brand Kylie Skin, which she launched in 2019 with six items: Foaming Face Wash, Vanilla Milk Toner, Walnut Face Scrub, Moisturizer, Eye Cream, and Vitamin C Serum. Since then, Jenner has expanded the skincare line to include a variety of vegan products such as lip oil, body wash, serums, and more.
The business mogul also owns Kylie Cosmetics, a makeup brand she launched in 2016. The brand has always been cruelty-free, which means it does not test its products on animals and does not sell them in China, where animal-testing is mandatory for certain goods. However, this summer, Jenner decided to relaunch Kylie Cosmetics as fully vegan—meaning that all of its products do not contain animal-derived ingredients such as carmine (a beetle-based red colorant), beeswax (a bee-derived emollient often used in balms), and others. In June, Jenner unveiled the first reformulated product, her famed line of Lip Kits in 37 shades, and followed with the launch of 30 glosses, 32 matte liquid lipsticks, 15 waterproof gel eyeliners, nine lip liners, and four lip blushes.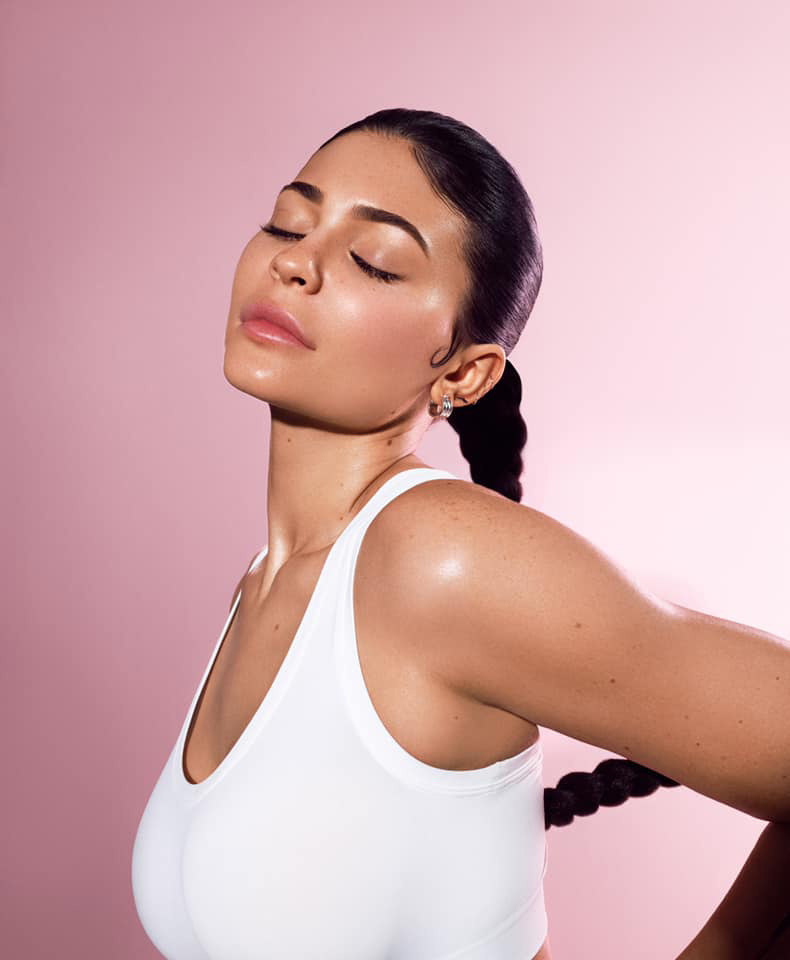 The Kardashian/Jenners make plant-based their business
In addition to Kylie Jenner, several members of the Kardashian/Jenner family operate vegan businesses. Sister Kendall Jenner has also been in the vegan beauty business since 2019 when she worked with branding expert Shaun Neff to launch oral care brand Moon. In March, mom Kris Jenner teamed with model Chrissy Tiegen to launch Safely, a plant-based home cleaning brand with chemical-free products such as hand soap, laundry detergent, sanitizer, universal cleaner, and more packed in recyclable containers.
Kim Kardashian West is also in the middle of a brand relaunch of KKWBeauty. In August, Kardashian West shut down the beauty line temporarily as she worked on a "completely new brand." The 40-year-old star explained that KKW Beauty would return with "new formulas that are modern, innovative, and packaged in an elevated and sustainable new look." While Kardashian West has yet to confirm if the line will follow in the vegan footsteps of her sister Kylie Jenner, some fans have speculated that the change will also involve dropping the "W" after filing for divorce from musical artist Kanye West.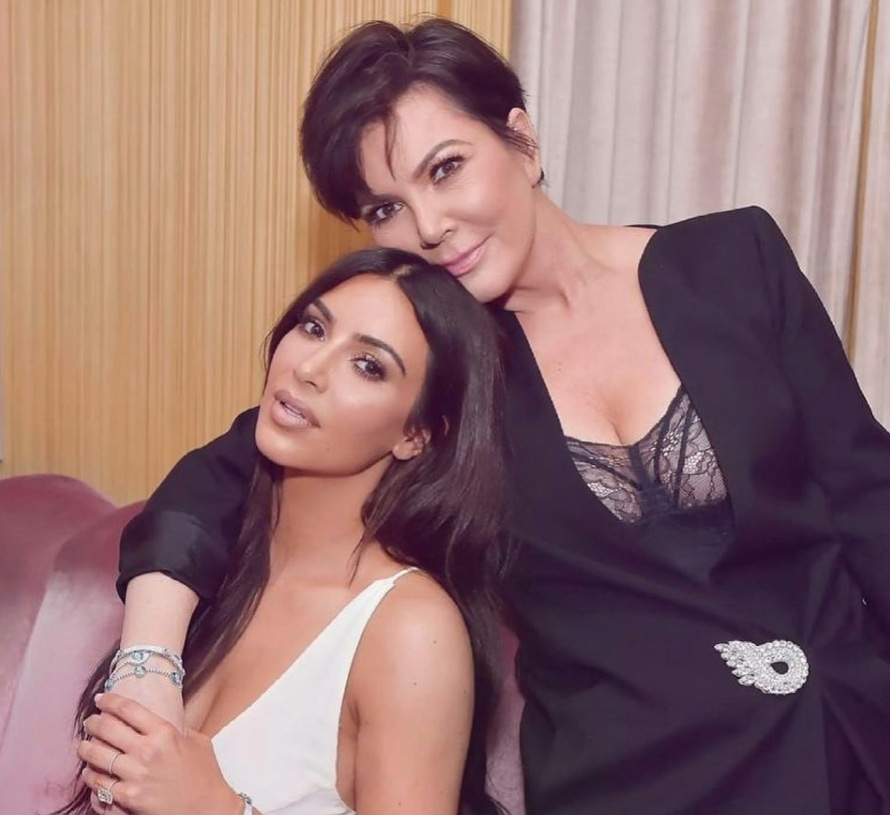 Outside of the business realm, many of the family members have actively been removing animal products from their diets, as well. Kardashian West has been following a plant-based diet since 2019 and has helped her sisters Kourtney and Khloe Kardashian lean into plant-based eating. Kardashian West also showed off her vegan cooking chops at this year's Poosh Your Wellness festival operated by Kourtney Kardashian—who is dating Blink-182 drummer and longtime vegan Travis Barker.