Professional fencer Miles Chamley-Watson, an Olympic bronze medalist and two-time World Champion, recently joined vegan chicken brand Daring Foods as its first athlete ambassador on its new Daring Moves platform. Founded in 2018, Daring Foods is on a mission to completely eliminate chickens from the food system by providing a viable, plant-based chicken alternative. Its new Daring Moves platform will further this mission by featuring changemakers that share this mission, starting with Chamely-Watson who is featured in a docu-style film and photo series.
In 2016, Chamley-Watson, who is biracial, was the first man of color and American to win a World Championship title in fencing—a predominantly white sport. Known for transforming the sport of fencing with his unique style, Chamley-Watson was excited to partner with Daring because it also challenges the status quo. While Chamley-Watson is not vegan himself, the London-born athlete often incorporates plant-based meats into his diet.
"I am honored to partner with Daring on this initiative and to help bring attention to pioneers creating change in their communities," Chamley-Watson said in a statement. "What inspires me about working with Daring is that we have the exact same mindset and morals. We want to do more than disrupt our respective spaces—we want to change them completely. It's the absolute perfect match and this is just the beginning."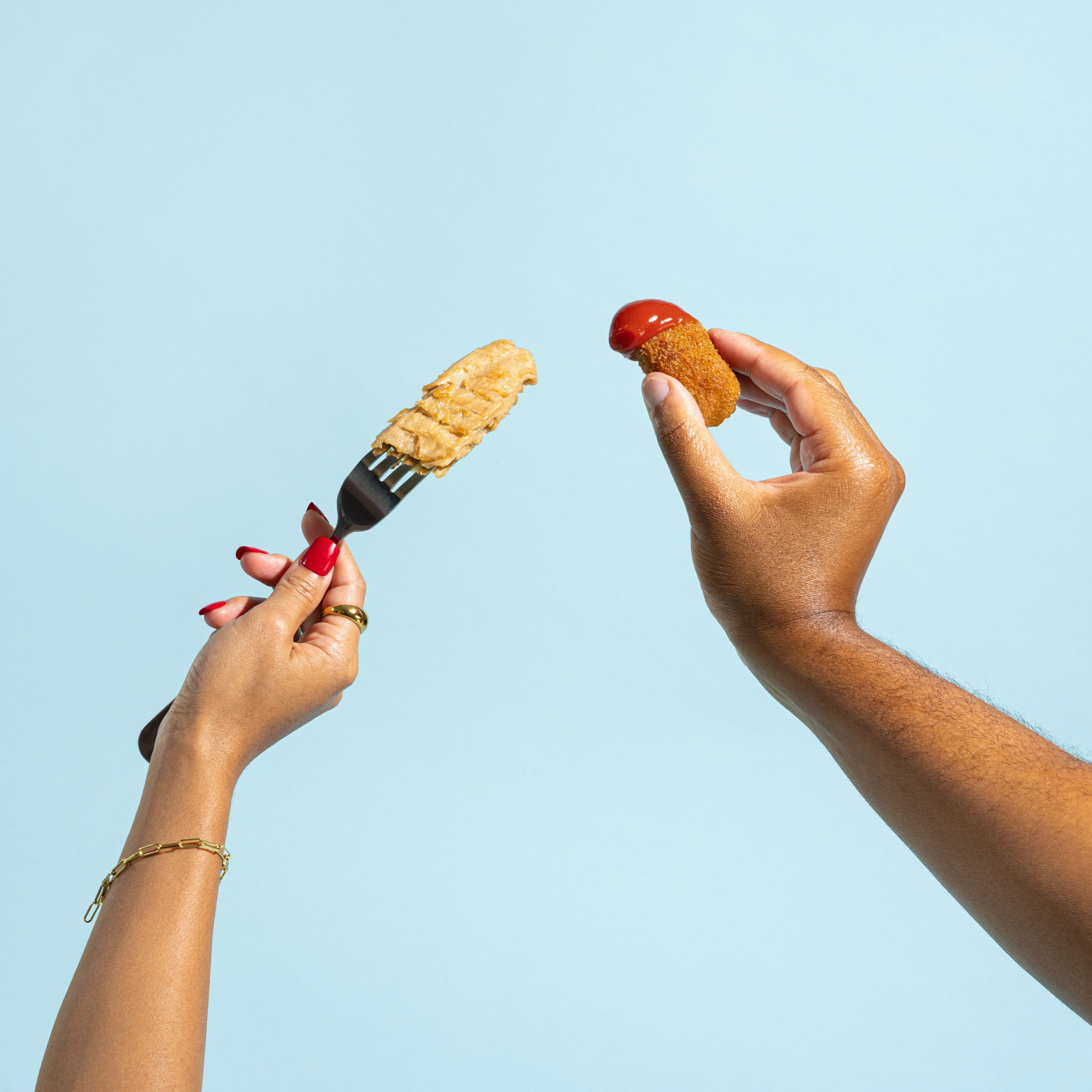 Vegan chicken for all
Daring Foods made its retail debut at 340 Sprouts stores in 2020 after launching in the foodservice sector in the United Kingdom. Last March, the brand launched its vegan chicken at Costco locations in Los Angeles, CA and Hawaii—marking its first expansion into club stores. In October, Daring launched its vegan chicken at popular restaurants such as Beauty & Essex in New York City, Los Angeles, and Las Vegas; Groot Hospitality restaurants in Miami; and others.
In May 2021, the brand raised a $40 million Series B round with the help of musician Drake followed by a $65 million Series C round which included legendary DJ Steve Aoki and tennis star Naomi Osaka as investors. Armed with a total funding of $120 million, Daring is out to make some serious changes to the food industry.
Its Daring Moves campaign was created to connect its mission with others daring to make a difference in their fields. In addition to Chamely-Watson, the Daring Moves platform will feature six other changemakers, including Alex Taylor (founder of Hoop York City, a women's basketball committee dedicated to closing the gender pay gap); Michelle & Ollie Carrera (co-founders of Chilis on Wheels, a volunteer-run hunger relief nonprofit working to make plant-based foods accessible to communities in need); and Michelle Tran (founder of Soar Over Hate, a New York City based nonprofit that helps the AAPI community fight hate crimes).
"Daring Moves is rooted in our mission to be unapologetically ambitious, unconventional, and daring in realizing the change we want to see in the world," Ross Mackay, Daring CEO and Founder, said in a statement. "Miles exemplifies that spirit every move he makes by breaking boundaries and working to create new norms in the world of fencing. We couldn't have chosen a better person to launch this platform. And we're excited for the world to meet these daring people."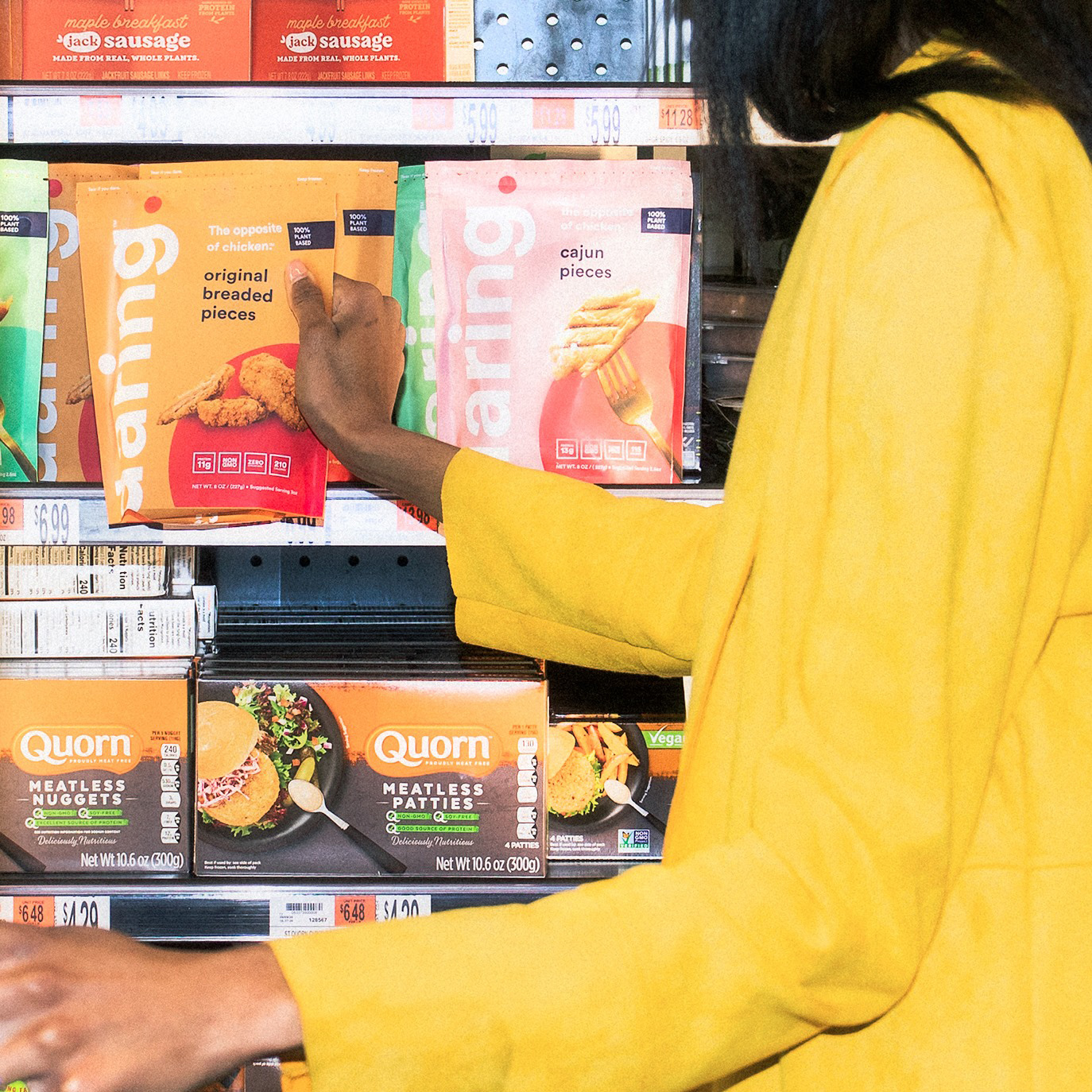 Daring to take on the broken chicken industry
The Daring Moves campaign is one part of the company's multi-pronged approach to dismantling the broken chicken industry. Approximately 50 billion chickens are raised and slaughtered globally for food each year in unethical conditions that breed disease and create toxic pollution. In the United States, while many people believe they are choosing ethically raised meat, the truth is that 99.9 percent of all chicken consumed comes from factory farms.
"The vast majority of chickens consumed in the US are grown on factory farms in unsanitary conditions that cause the birds to suffer major health problems. To combat these issues, birds are fed antibiotics that create drug-resistant bacteria, which can pass directly to humans when we eat chicken," Mackay told VegNews. "Even if these health conditions improved, the chicken industry is not a sustainable way to feed people. Industrial animal agriculture is already a top contributor to issues like water use, carbon emissions, and loss of biodiversity, but the demand for protein is growing. Put simply, our planet is running out of resources to feed the population with animal chicken, so we created a better chicken—made from plants."
Today, Daring took out a full-page ad in the New York Times to bring its message of taking chickens out of the food system to a wider audience. The poignant ad simply explains the environmental damage and ethical issues around the mass production of chickens and offers a solution: chicken made from plants.
"Our mission is to make plant chicken that's so delicious, nutritious, convenient, and versatile that we're able to remove animal chicken from our food system entirely," Mackay said. "Daring is a one-for-one swap for chicken in almost all applications, and it's a healthy choice that people can feel good about. We're developing clean products to replace chicken on every menu and retail shelf where it is sold."
For more about vegan chicken, read:
Why the World's Largest Beef Company Is Launching Vegan Chicken
The Race to Replace Chicken: Impossible Launches Vegan Chicken Nuggets
KFC Is Perfecting Vegan Chicken. And It Could "Soon" Hit All 4,000 Stores.