Vegan brand Daring Foods is expanding into the foodservice sector with new, exclusive dishes featuring its vegan chicken at popular restaurants across the country, including Beauty & Essex in New York City, Los Angeles, and Las Vegas; Groot Hospitality restaurants in Miami, and others.
Founded by Ross Mackay in 2018, Daring Foods is on a mission to eliminate chickens from the food system by providing a viable, plant-based chicken alternative. The brand's original vegan chicken pieces are made from water, soy protein, sunflower oil, and spices, and mimic both the flavor and texture of traditional chicken. The vegan chicken pieces also come in Cajun, Lemon & Herb, and breaded varieties.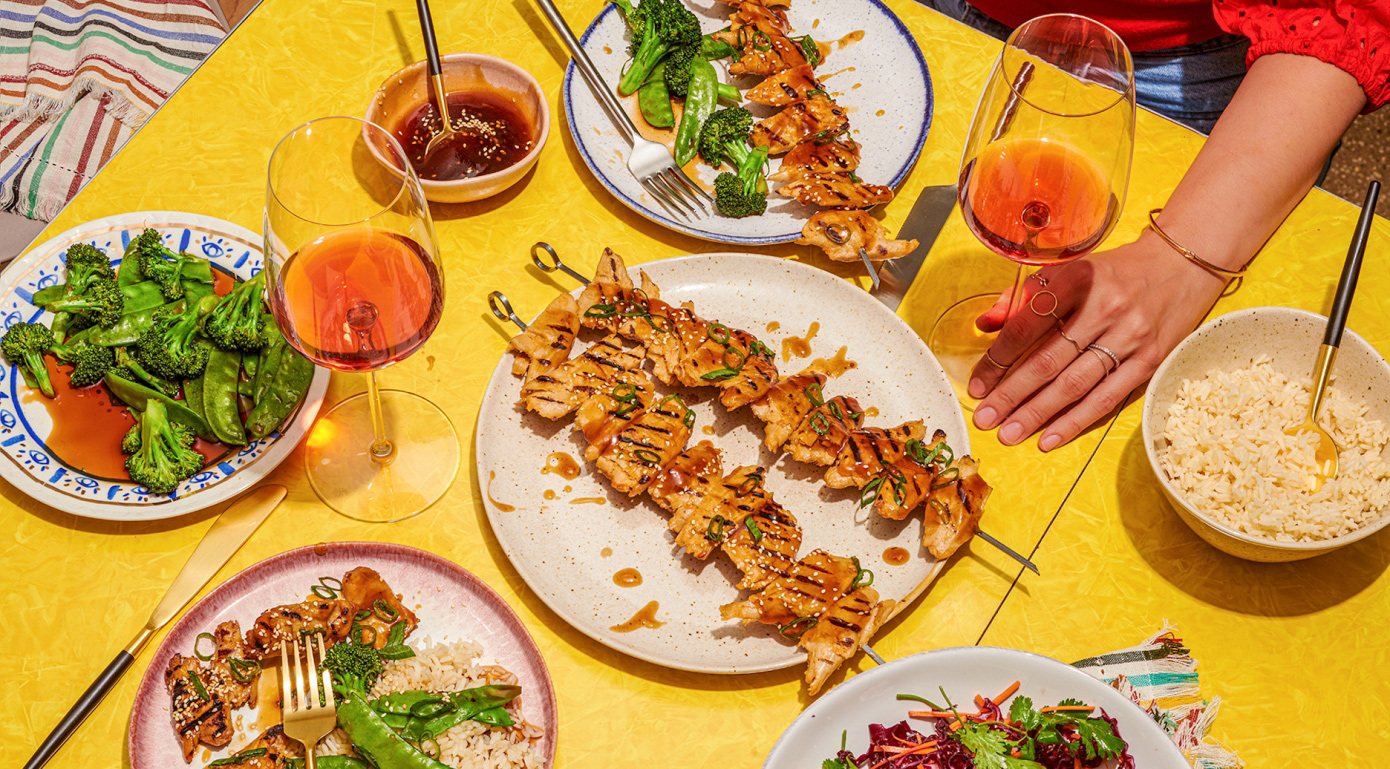 Vegan chicken debuts on restaurant menus
At Beauty & Essex, co-owner and celebrity chef Chris Santos uses Daring Foods chicken in a new Chicken Arepa with salsa verde, pickled jalapeno, and cilantro. At Delilah in Los Angeles, the chicken pieces are featured in the vegetarian Daring Plant-Based Chicken Fusilli with butternut squash, herbed dairy butter, and crispy kale. At Coyo Taco in Miami, FL, the vegan chicken is featured in "Pollo" al Carbon Tacos with queso, pico de gallo and salsa fresca; and "Pollo" Milanesa Torta with fresh baked bolillo roll, black beans, queso mixto, avocado, pico de gallo, chipotle aioli, pickled jalapenos and onions. Diners can also add Daring plant-based chicken to quesadillas, burrito bowls, burritos, and salads.
The brand also joins the menu at four Groot Hospitality restaurants in Miami. At Komodo, new dishes include Plant-Based Kung Pao Chicken, with shiitake, bok choy, lotus root, Sichuan peppercorn, and cashew; and Plant-Based Chicken Kimchi Fried Rice with pineapple kimchi, scallion, and togarashi. At Strawberry Moon, new dishes include Plant-Based Chipotle Chicken Tacos, with salsa roja, onion, and radish; Plant-Based Chicken Shawarma Wrap, with spicy carrot, green apple, tahini, and laffa; and Plant-Based Chicken Kebab, with garlic yogurt, Spanish onion, and lemon. At Winker's Diner, a Plant-Based Chicken Pot Pie, with coconut milk, cauliflower, mushroom, and carrot, joins the menu. And at Sushi Fly Chicken, diners can now find the Plant-Based Chicken Rice Noodles, made with bok choy, bell pepper, and broccoli.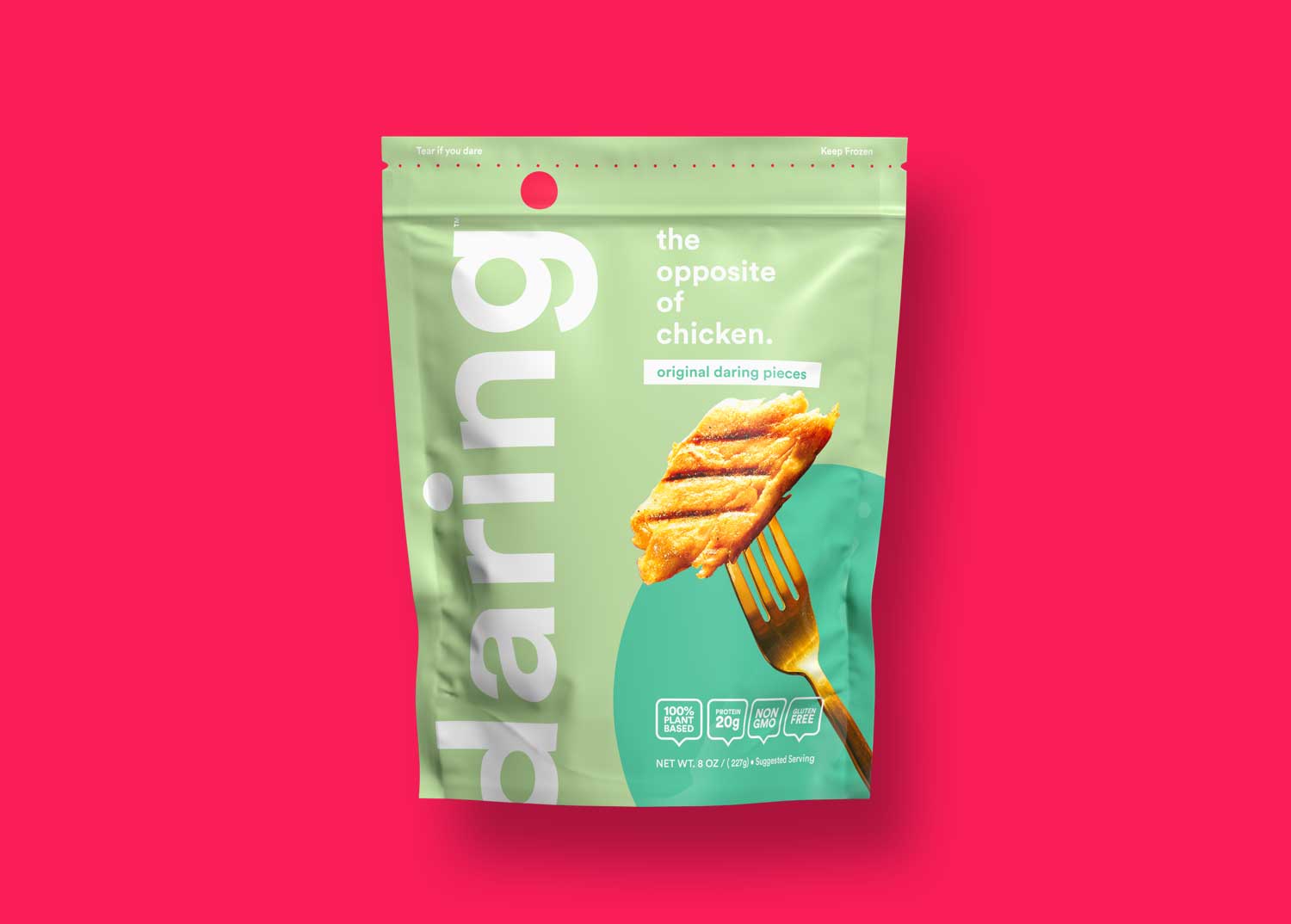 Daring Foods' expansion continues
Daring Foods' first major expansion into restaurants follows its debut into foodservice in the United Kingdom. In 2020, the brand made its retail debut in the United States at 340 Sprouts stores, and this month it expanded into 3,000 Walmart stores nationwide. The brand's products are now available at thousands of US retail locations, including Gelson's, Fresh Thyme, Erewhon, Roots Market, Wegmans, Bristol Farms, and more. In January, the company made its products available to foodservice providers through major redistributor Dot Foods and its vegan chicken is also available through grocery subscription services Imperfect Foods and Sun Basket, and at fast-casual chain Just Salad.
In May, Canadian musical artist Drake—who ditched meat in 2018—participated in a $40 million Series B funding round for Daring Foods, which will help the brand boost its product development and further expand its distribution. "I was immediately drawn to the Daring team's mission to transform how we eat and I am excited to invest in and support a product I enjoy," Drake said in a statement about the investment.
For more on vegan chicken, read:
The Ultimate Guide to the Best Vegan Chicken Brands
Beyond Meat Chicken Tenders Are Coming to 400 Restaurants
Impossible Foods Just Launched Vegan Chicken Nuggets