Whole Foods Market (WFM) has partnered with renowned vegan chef Chloe Coscarelli to offer an exclusive, prepared vegan Thanksgiving meal for the holiday season. This is the third year in a row that WFM has partnered with Coscarelli to offer a full vegan meal for the holiday season.
"The Vegan Meal for 2 is really a collection of all of my favorite Thanksgiving holiday foods, made without animal products," Coscarelli tells VegNews. "Some of these recipes come from my family and have been made vegan over the years, and perfected in partnership with Whole Foods Market."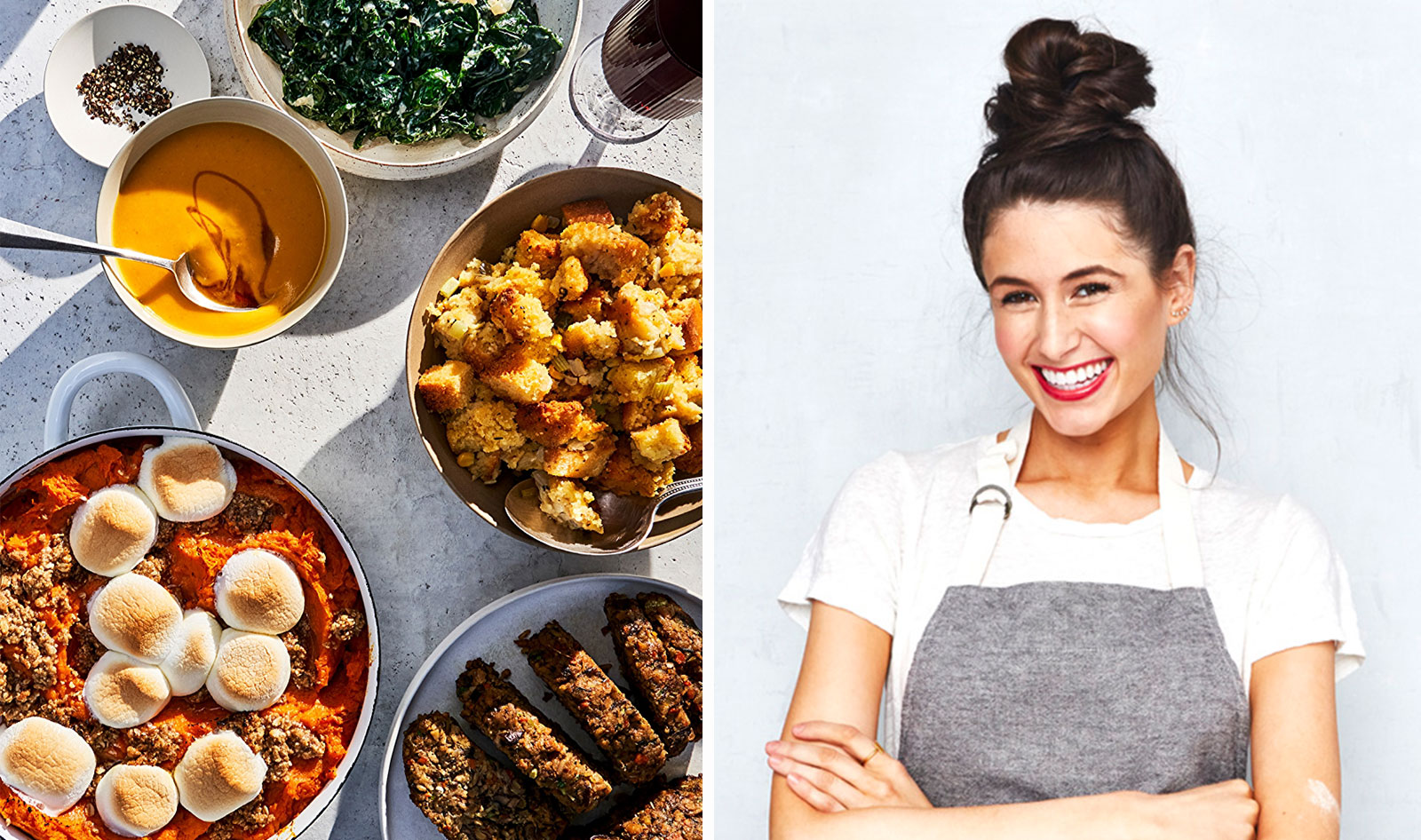 The Vegan Meal for 2 includes:
Cremini Mushroom Roast: hearty roasted mushrooms blended with onions, celery, garlic, tempeh, and herbs that is the centerpiece of the vegan holiday meal
Mushroom Gravy: savory vegan gravy made with three types of mushrooms, as well as wine, garlic, and herbs
Miso Creamed Greens: sautéed lacinato kale tossed in a creamy, white miso cashew sauce with roasted garlic
Coconut Sweet Potato Casserole: tender sweet potatoes folded together with coconut milk, winter spices, and sweet-tart cranberries, all topped with marshmallows and a crunchy streusel topping
Jalapeño Cornbread Dressing: a flavorful take on the classic with spicy jalapeños, corn, onions, and celery
The dishes can be ordered as a full meal ($49.99) or separately through the WFM website for pickup between November 18 and 24 at its stores nationwide. The meal will also be available for Christmas pick up between December 17 and 24.
Chloe Coscarelli's vegan meals go mainstream
Coscarelli first captured the hearts of vegans and foodies across the country when she became the first vegan chef to win the top prize on the Food Network's baking competition series Cupcake Wars. She has since been recognized for bringing vegan cuisine to the mainstream as an award-winning chef and bestselling cookbook author, including being named in the Forbes' 30 Under 30 in 2017.
Throughout her career, Coscarelli has worked hard to promote and create vegan food for her fanbase and beyond through a variety of projects and partnerships. Earlier this year, Coscarelli partnered with Club Med to help the company add plant-based meals to its menus at all eight of its all-inclusive resorts in Mexico and the Caribbean.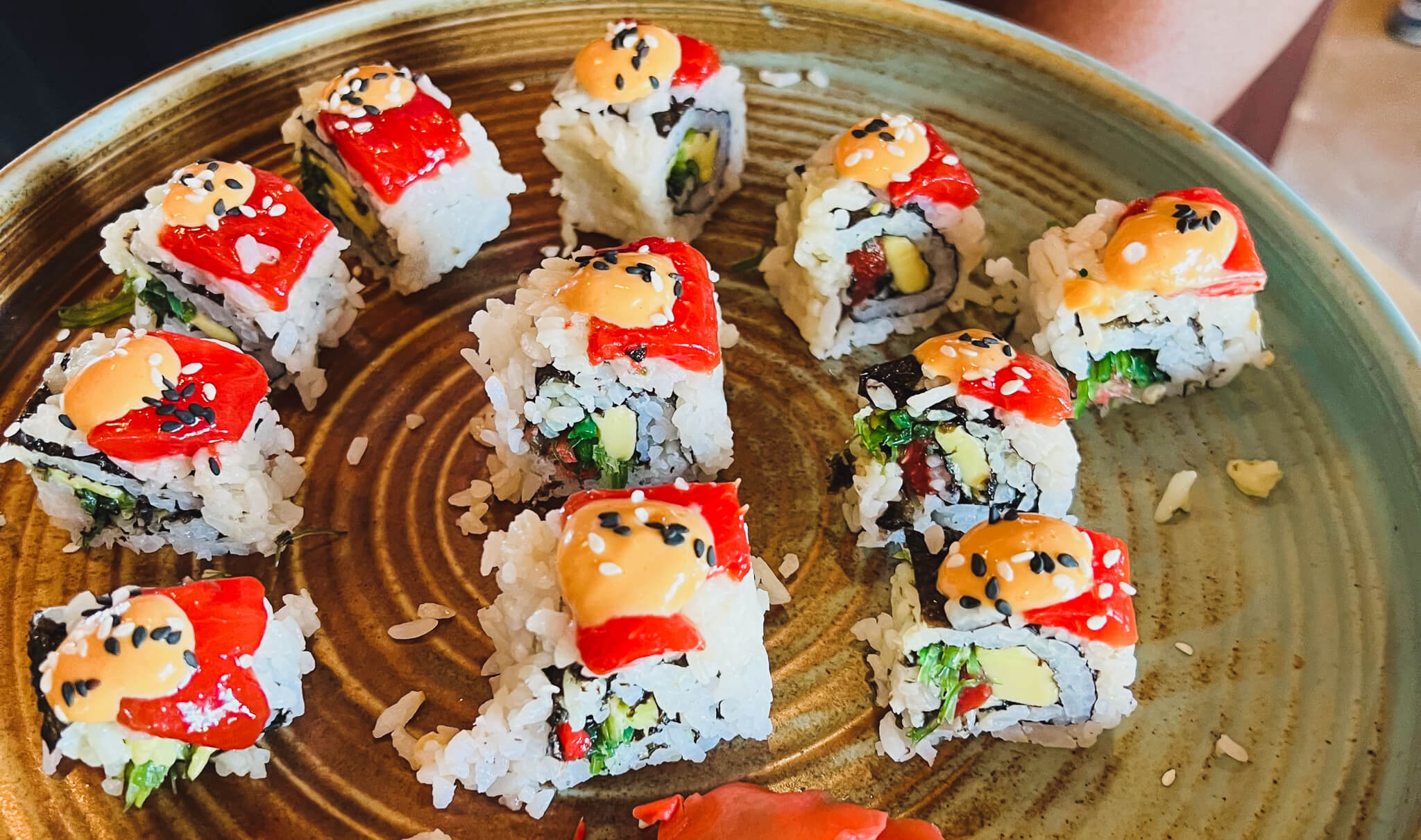 The chef's Club Med partnership was inspired by her desire to make a global impact. Over the summer, Coscarelli worked one-on-one with Club Med food and beverage teams to impart her vast knowledge of vegan ingredients, techniques, and tips so that they could independently create plant-based dishes that would delight guests.
Under Coscarelli's guidance, the teams developed new resort menu items such as beetroot bourguignon, tomato tartar with vegan feta cheese and pesto, and grilled avocado with pomegranate and truffle vinaigrette.
Vegan offerings at Whole Foods
Coscarelli's WFM Thanksgiving is also sure to delight shoppers and meet the growing demand for vegan meal options for the holidays. According to a 2021 survey from WFM and Wakefield Research, more than half of Americans (58 percent) have hosted guests who follow a special diet, and over half of Americans (56 percent) say offering vegan options at holiday gatherings is important.
Prior to working with Coscarelli, the grocery chain offered a variety of vegan holiday dishes in the Southern Pacific region that included The Herbivorous Butcher's Vegan Stuffed Turk'y stuffed with French bread and wild rice; chef Ayindé Howell's Mac & Yease; green beans with roasted shallots; mashed potatoes; mushroom gravy; and cranberry-orange sauce.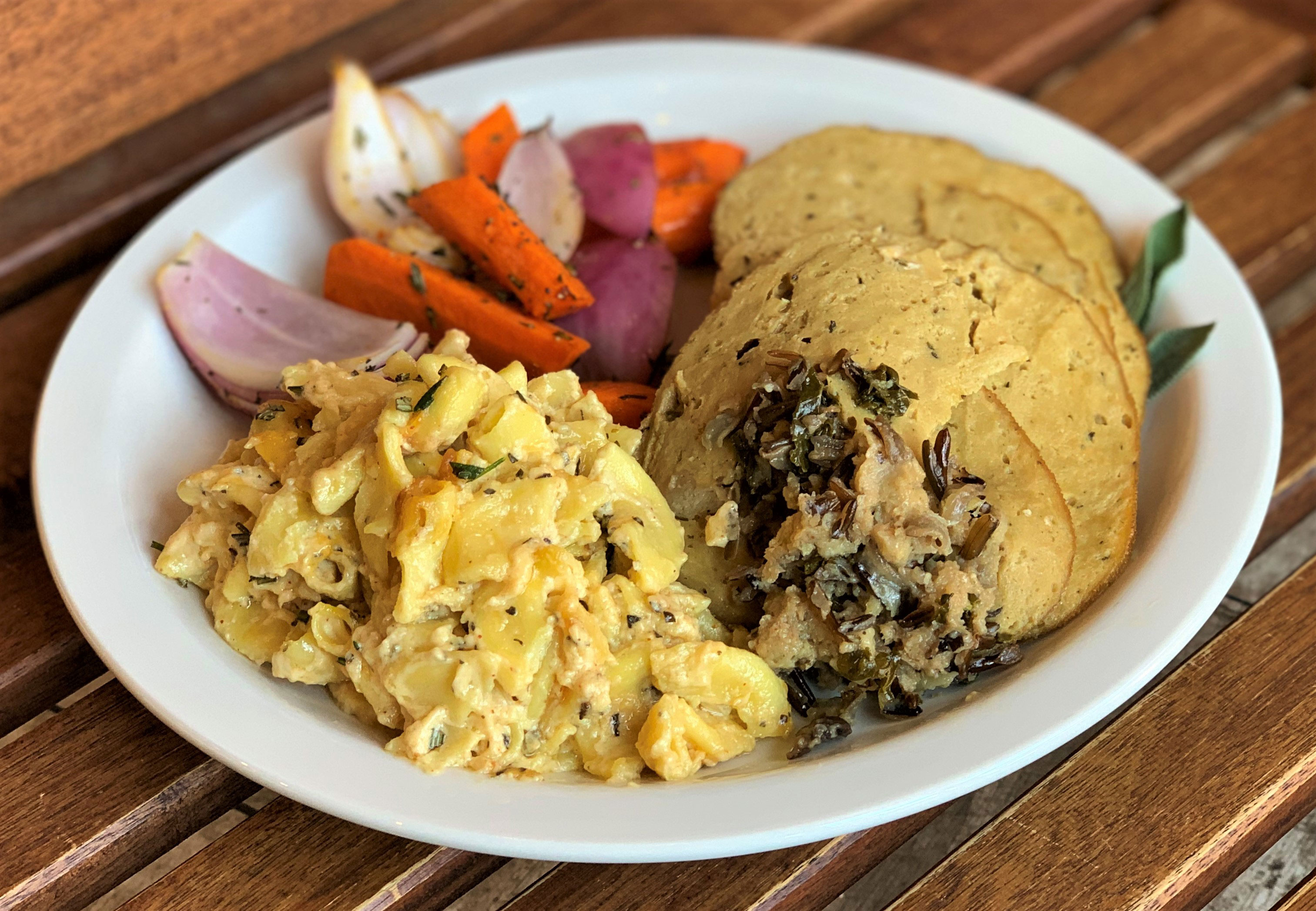 In previous years, WFM also offered a holiday menu developed by New York-based vegan chef and cookbook author Jenné Claiborne that featured Southern style dishes such as a mushroom étouffée, braised collard greens with tomatoes, spicy cornbread dressing, black eyed pea fritters, mashed potatoes, pumpkin curry soup, and pumpkin pie.
Additionally, WFM offers vegan holiday offerings under its private label brand, 365 by Whole Foods Market, which includes a Meatless Plant-Based Roast with Gravy—a soy-based vegan roast featuring a bread stuffing with onions, celery, and cranberries, and a side of gravy. It is available throughout the holiday season at all WFM locations nationwide and at Whole Foods Market on Amazon.
For the latest vegan news, read: