King Charles III has officially banned foie gras from menus at royal residences due to cruelty concerns. Typically, the so-called delicacy is made by forcefully feeding ducks or geese until their livers become engorged and fatty.
The monarch's decision was confirmed in a letter sent this month by Tony Johnstone-Burt, the Master of King Charles' household, to the United Kingdom arm of animal-rights group People for the Ethical Treatment of Animals (PETA). "I can affirm that neither the Royal Household nor the Royal Residences purchase foie gras, nor are there any plans to amend this policy," the letter stated.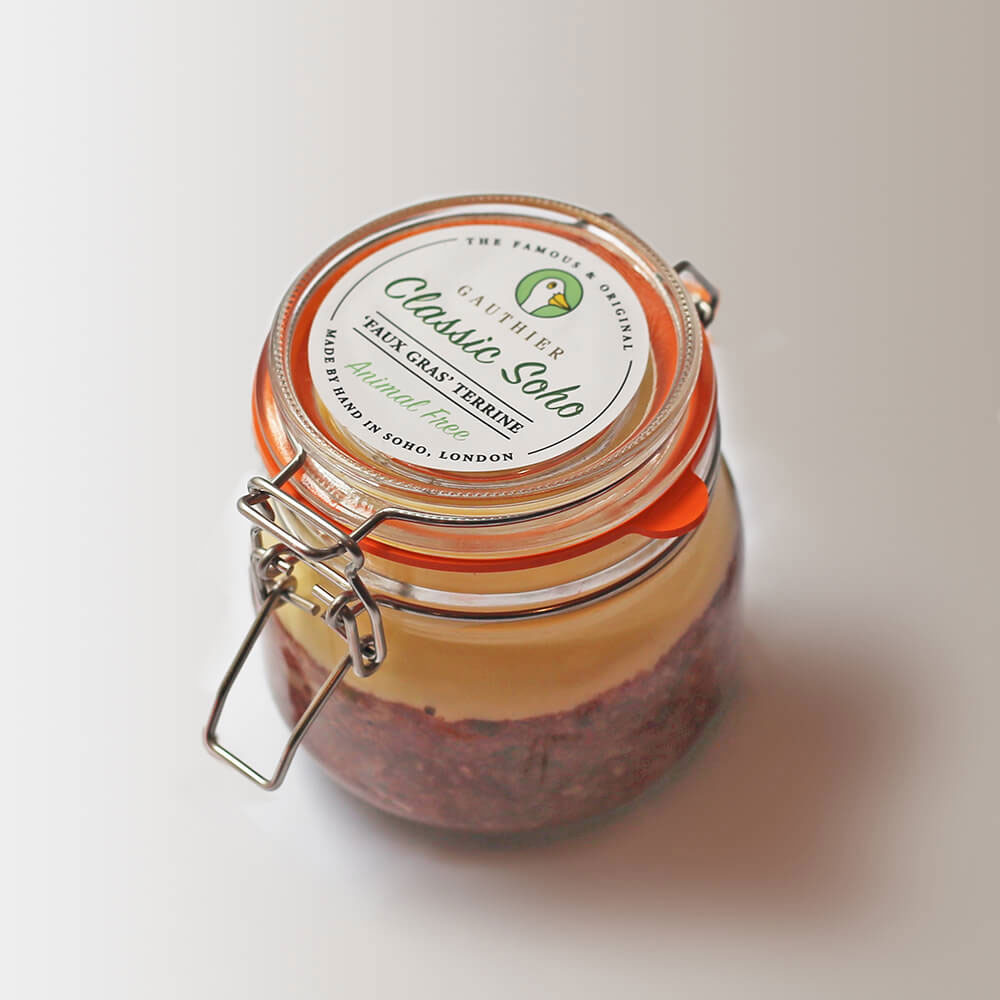 PETA
To thank King Charles for upholding the kind policy, PETA sent the monarch vegan faux gras made by Michelin-starred chef Alexis Gauthier. The chef serves the decadent terrine at his upscale London restaurant Gauthier Soho, where he removed all animal products in 2021 after going vegan years earlier.
The new King of England has been a vocal advocate for animal welfare and removed foie gras from his royal menus when he was the Prince of Wales. He also aims to maintain two fully meatless days every week to reduce his dietary environmental footprint.
Currently, the production—but not the sale or import—of foie gras is banned in the United Kingdom. The foie gras ban is in place at Balmoral, Sandringham, Windsor Castle, Hillsborough Castle, and Buckingham Palace.
Taking foie gras off the menu
Animal-rights groups, including PETA, have revealed harrowing footage from undercover investigations showing how cruel it is to force-feed birds to fatten their livers. For one, birds are left with holes in their throats from overfeeding and many die prematurely due to ruptured organs.
And while making foie gras is undeniably cruel, the animal product is revered by chefs. It has been the subject of a lengthy legal battle in California—where, for now, foie gras is still off the menu.
In 2012, California banned the production of the cruelly begotten liver and prohibited restaurants from selling or giving it away. However, the law was overturned in 2015 on the grounds that regulating food ingredients is a federal matter under the Poultry Products Inspection Act.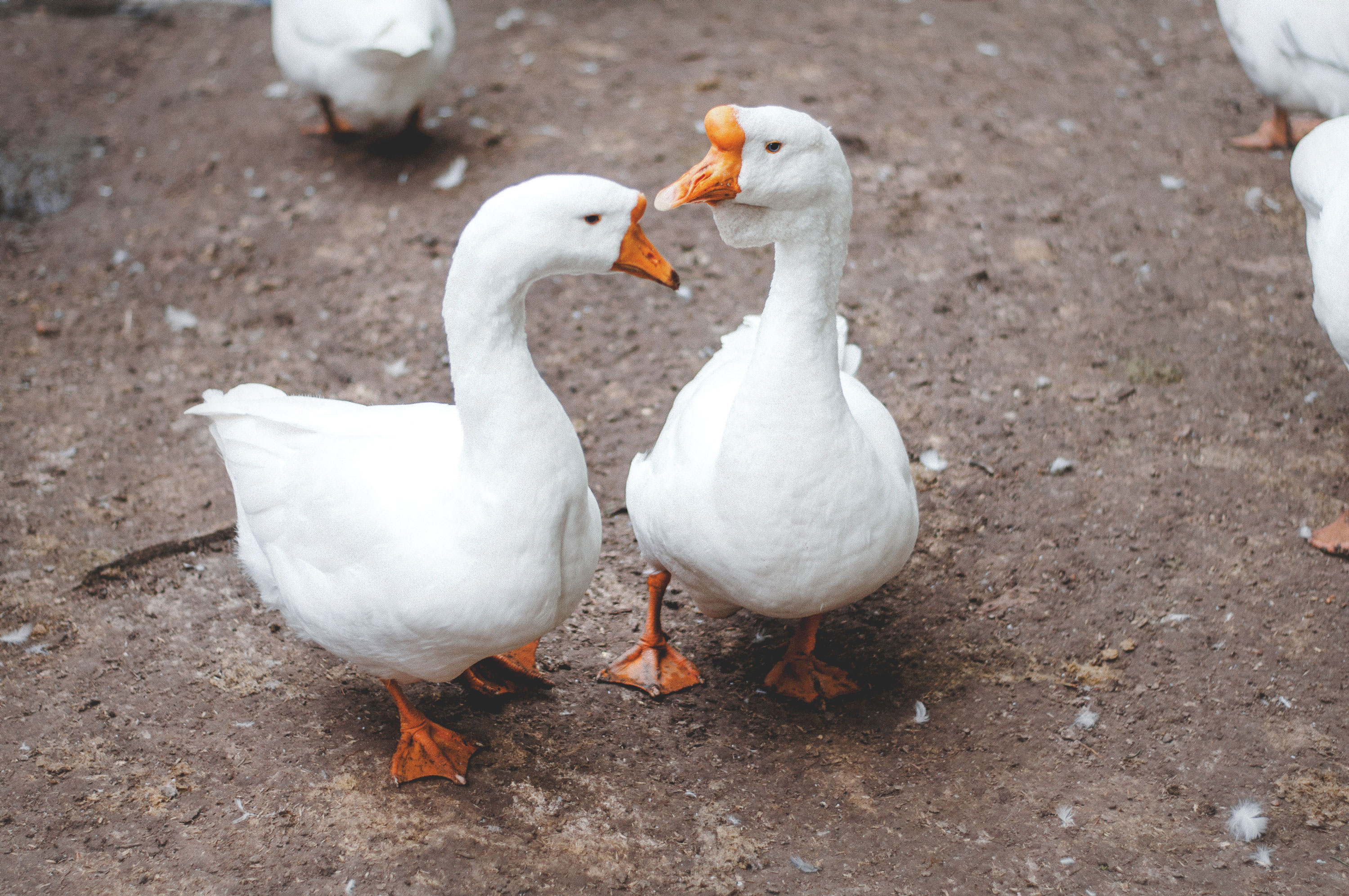 Pexels
In 2017, judges in the state's 9th Circuit Federal Court of Appeals voted unanimously to reinstate the ban on foie gras. However, in 2020, this court allowed individual buyers in California to purchase foie gras produced outside of the state. Most recently, in May 2022, the court upheld this ruling but rejected challenges to overturn the 2012 law.
To keep the momentum going, this week, PETA also sent a letter to United States President Joe Biden, asking him to follow in the steps of King Charles in banning the cruelly begotten animal product ahead of the holidays.
"If King Charles can ban tormented birds' diseased livers from Buckingham Palace, we hope President Biden will follow his lead and keep foie gras out of the White House," PETA President Ingrid Newkirk said in a statement.
"Extending the holiday spirit of giving to geese and ducks would set an example of compassion for the whole country, and PETA would gladly send some delicious and decadent faux gras for the President and his chefs to sample," she said.
Vegan foie gras for the win
Today, there is a vegan version of just about anything, foie gras included. One company tackling the need for a kinder foie gras is California-based The Better Meat Co. which makes vegan products using Rhiza, a fast-growing, fungi-derived microbe.
Instead of force-feeding birds, Sacramento, CA-based The Better Meat Co. feeds Rhiza a starch such as potatoes—or other upcycled agricultural byproducts—and it then undergoes microbial fermentation to produce a meat-like base that can be used in a variety of applications, including alternatives to beef, chicken, fish, caviar, and, as it turns out, foie gras.
In response to King Charles' historic foie gras ban, The Better Meat Co. co-founder Paul Shapiro sent Buckingham Palace a letter to thank the monarch for the move.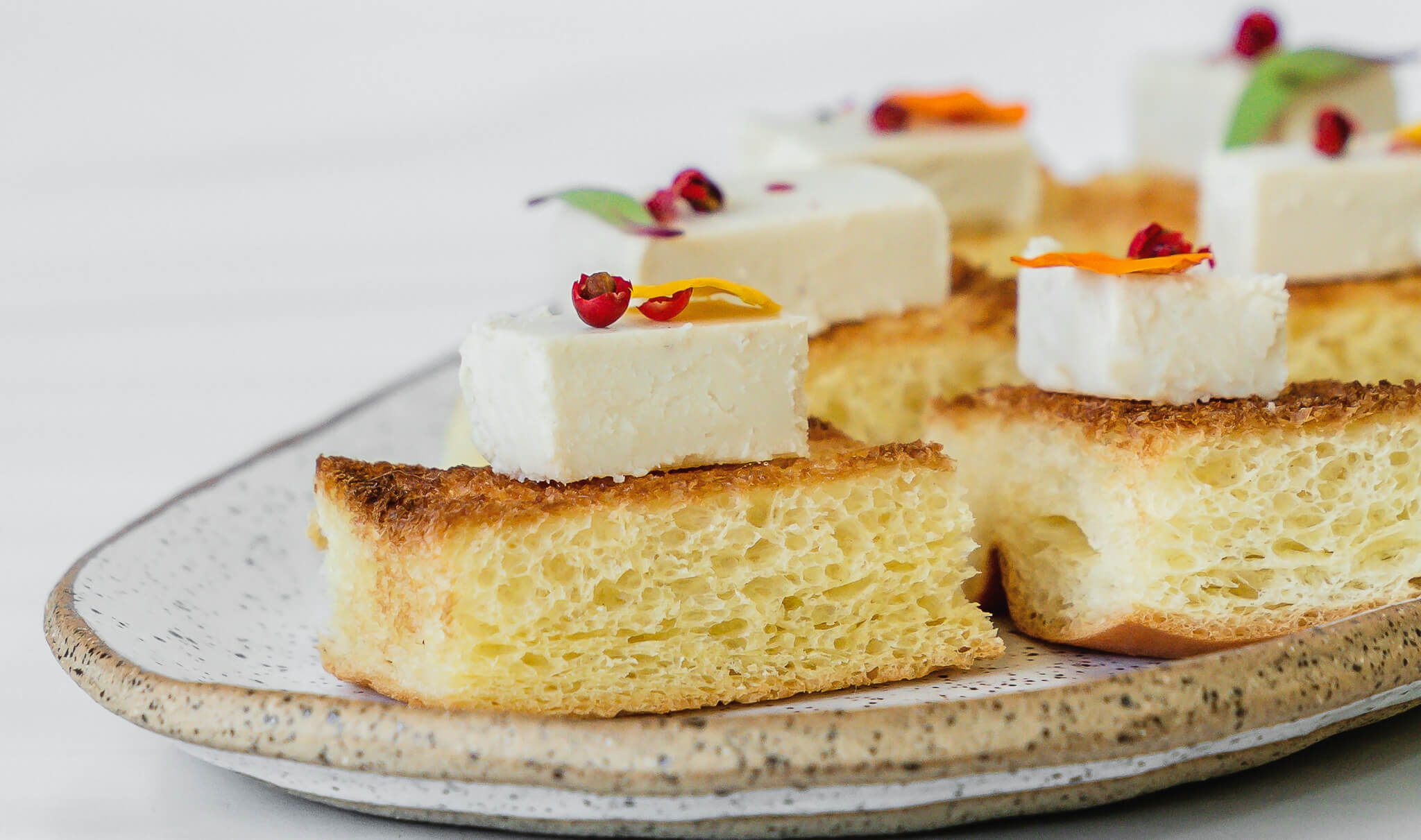 The Better Meat Co.
"This humane decree will no doubt set an important precedent and encourage others to do the same," Shapiro wrote. "While the practice of force-feeding birds to produce foie gras is illegal in many countries and in my own home state of California, I'm proud to let you know that it's now possible to enjoy the same delectable experience of foie gras without using birds at all. That's because The Better Meat Co. has pioneered a method of microbial fermentation that results in a mycelium-based foie gras that's delighting even the most demanding gourmands."
Shapiro hopes that King Charles will consider putting The Better Meat Co.'s cruelty-free foie gras on the menus at royal residences as a way to show that indulgent foods can still be enjoyed without harming animals.
"Fellow world leaders should follow in King Charles' footsteps by removing animal-based foie gras from their official menus," Shapiro tells VegNews. "By harnessing the power of microbial fermentation, The Better Meat Co. can produce a fowl-free foie gras for the royal palaces that's both delectable and humane. It's truly a delicacy fit for a king."
And if King Charles agrees, he will not be the first to serve The Better Meat Co.'s vegan foie gras. Earlier this year, employees at social media company LinkedIn's headquarters in Sunnyvale, CA, enjoyed The Better Meat Co.'s take on foie gras, along with vegan turkey also made with the magic of microbial fermentation.
For the latest vegan news, read: