It seems that every week in the world of vegan food news is more exciting than the last and this week is no exception. Kate Hudson is getting into the holiday spirit together with fitness chain Barry's with a new smoothie. Strong Roots is launching 14 frozen vegan meals to help make plant-based eating more convenient. And Elmhurst is coming to the rescue for all your holiday eggnog-ing needs. Read on for more.
1Kate Hudson's new vegan smoothie at Barry's
Sometimes a great workout is the only way to get through the holidays and at fitness studios Barry's, actress Kate Hudson—who co-founded nutrition brand INBLOOM—just launched a new smoothie to help you refuel.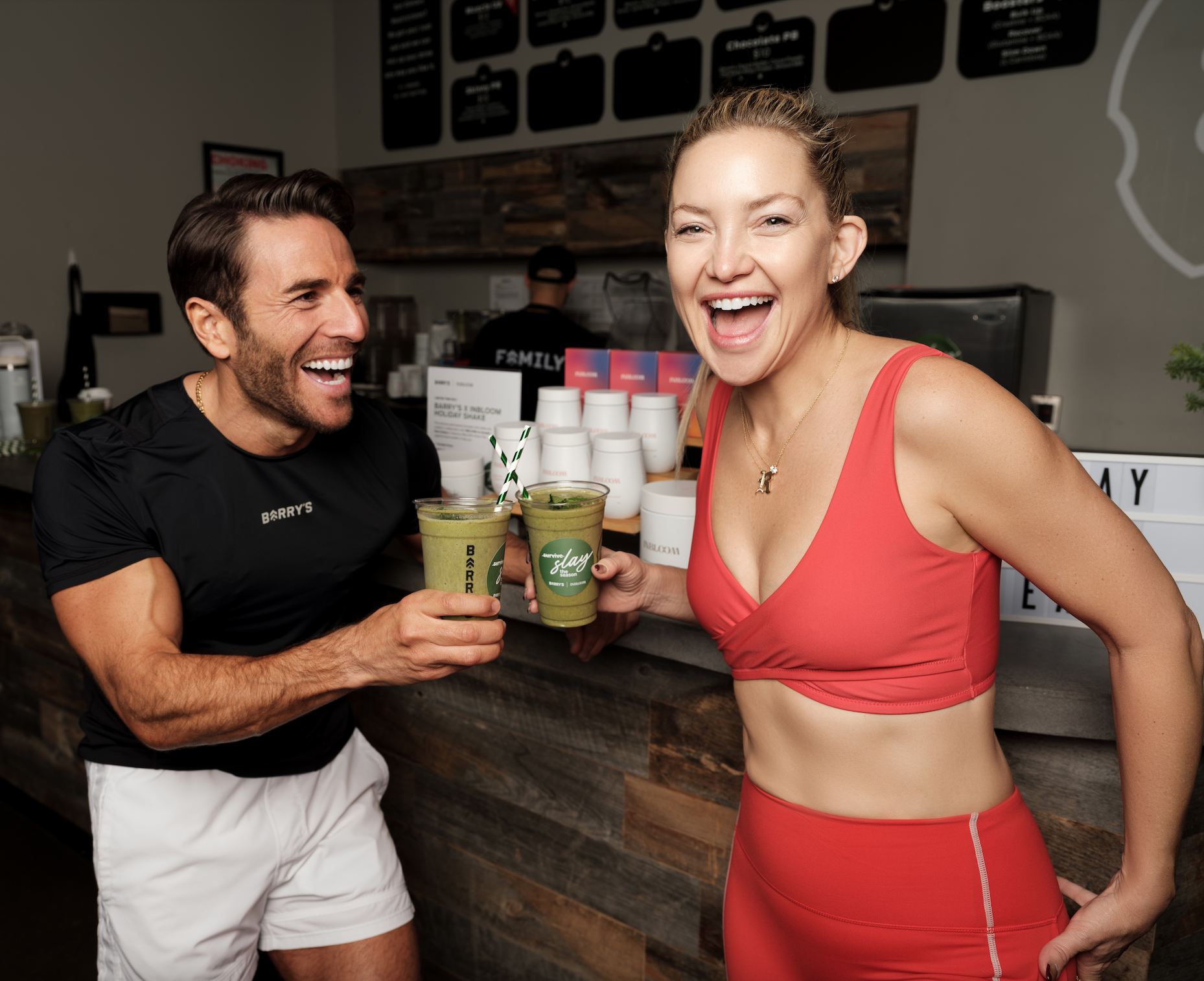 INBLOOM
Available at Barry's Fuel Bar locations through December 31, the INBLOOM Holiday Survival Smoothie features INBLOOM's Brain Flow (a blend of Lion's Mane and other adaptogenic herbs) and Green Protein (the chocolate flavor of the brand's seven-plant protein blend) combined with almond milk, cacao nibs, spinach, almond butter, bananas, and peppermint extract.
"I am honored to partner with Joey and the incredible team at Barry's to launch our INBLOOM Holiday Survival Smoothie," Hudson said in a statement. "Both INBLOOM and Barry's share a like-minded mission to make wellness accessible and approachable for everyone as we empower you to look and feel your absolute best."
2Spero's vegan sunflower cheese gains steam
These days, vegan cheeses are made from just about anything and everything, including allergen-friendly sunflower seeds. That's the main ingredient in Spero Foods' vegan cheeses, which are packed with Vitamin E, selenium, and zinc thanks to the little seed.
"We are proud of our simple ingredient list, packed with probiotics and nutrient-rich sunflower seeds," Phäedra Randolph, Founder and CEO of Spero, said in a statement. "Consumers shouldn't have to sacrifice taste or their budget when they make healthier food choices."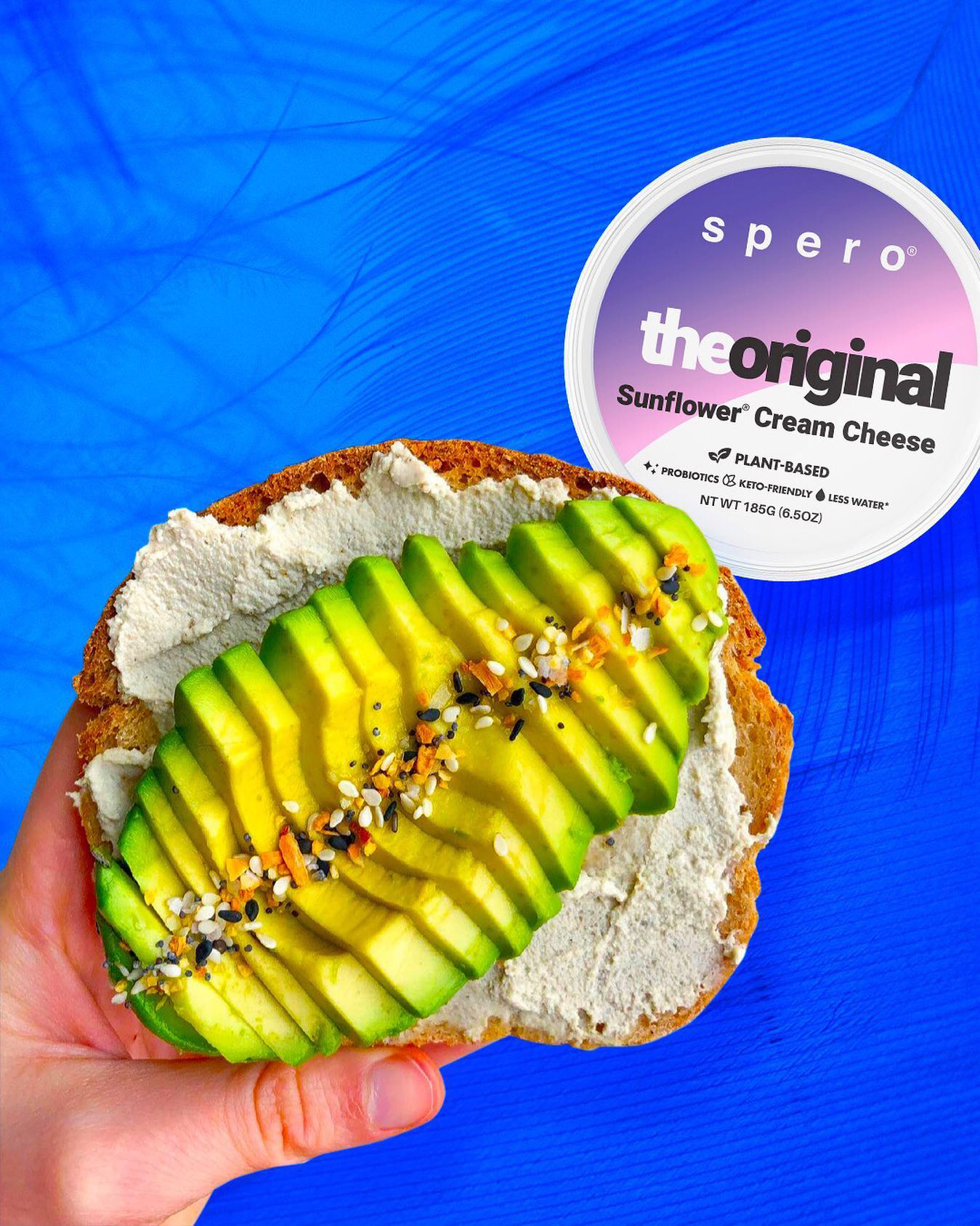 Spero Foods
This month, Spero's innovative cream cheeses—a favorite of musical artist Lizzo—hit the shelves of 184 Ralphs locations in Southern California, greatly expanding its retail reach. The cheeses are available for $5.49 per tub in Original and Herb flavors. Its cheeses are also available at select locations of other retailers, including Whole Foods Market, Fresh Market, Gelson's, and King Soopers.
Spero also makes a vegan egg replacer with green pumpkin seeds called PepitaEgg which is headed to Sprouts Farmers Markets this month, as well.
3Wicked Kitchen's new vegan stews
From raising $20 million with help from actor Woody Harrelson to opening a plant-based concession stand at Target Center in partnership with NBA team the Minnesota Timberwolves, vegan food brand Wicked Kitchen has had a big year. The company chef-crafted food is also headed to some of the world's biggest arenas thanks to a recent partnership ASL Global, a global leader in producing entertainment experiences.
Wicked Kitchen
And while celebrating with champagne is always appropriate, we think this colder weather calls for a few bowls of hearty vegan stew. Luckily, Wicked Kitchen—owned by chef brothers Chad and Derek Sarno—is serving up just that with the launch of new satisfying stews on Amazon.
The new microwaveable stews come in three hearty flavors: Tucson Style White Bean, French Bourguignon, and Sweet Potato & 3 Bean Chili.
4Strong Roots' new frozen meals
If you're looking for more convenient vegan food, you're in luck because plant-based brand Strong Roots just launched a line of 14 frozen vegan meals.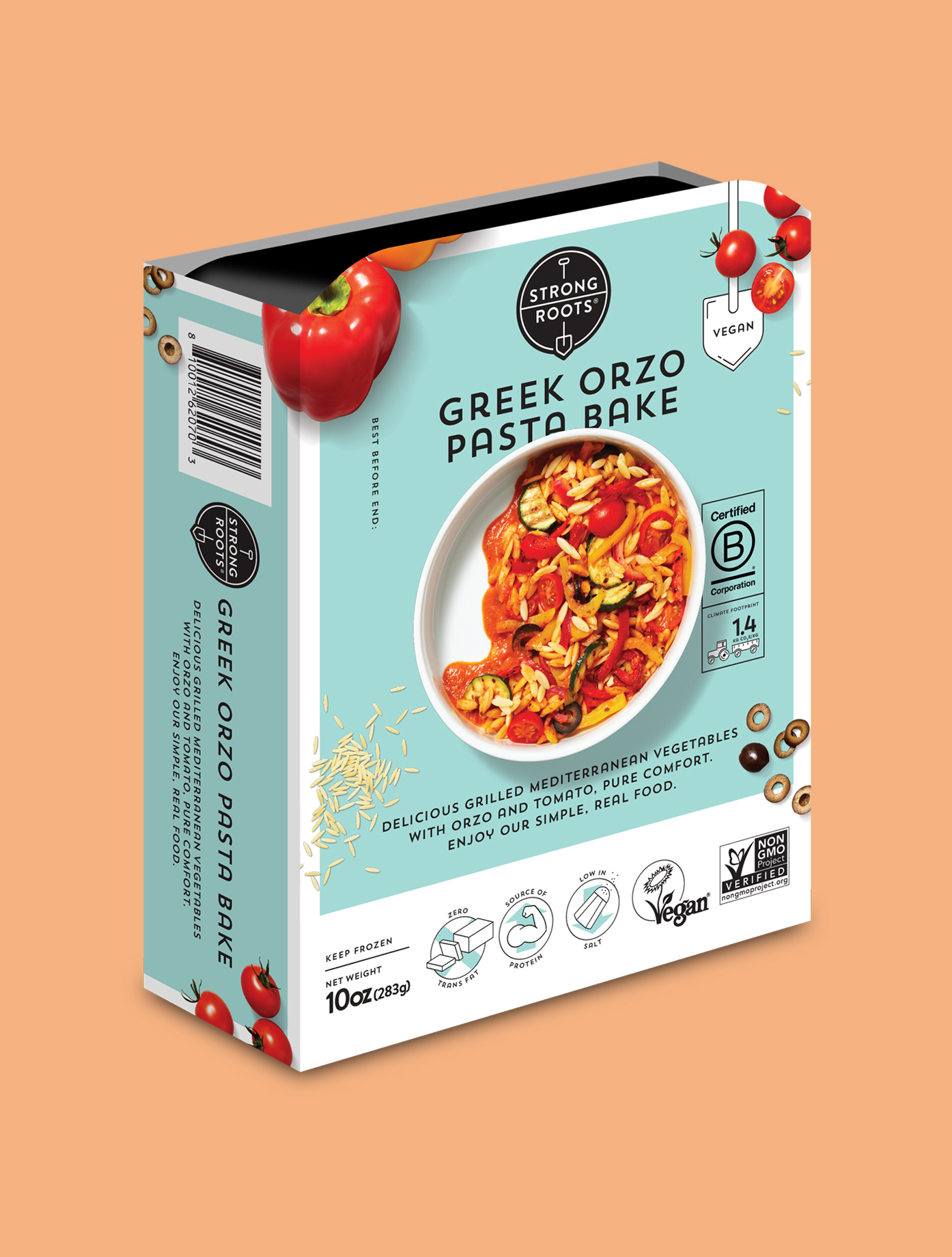 Strong Roots
The new "Good Made Easy" line features frozen meals that can be prepared in less than five minutes in varieties such as Indian cuisine-inspired Black Dahl, Veggie Masala, Chickpea and Red Lentil Saag; Mediterranean cuisine-inspired Basil and Spinach Pomodoro, Creamy Cauliflower Fusilli, and Greek Orzo Pasta Bake; along with casseroles, different flavors of mac and cheese, and more.
"This is for the consumer who wants to eat cleaner at the end of a long day but doesn't want to dice and sauté for 30 minutes—they want to hang about on the couch and watch their favorite show," Samuel Dennigan, CEO and founder of Strong Roots, said in a statement. "Now, they don't even have to worry about a pot or a pan, all they need is a few minutes and a microwave."
The new frozen meals were created with nutrition in mind and contain 24 grams of protein per serving while keeping sodium, saturated fat, sugar, and sugar low. The new meals also tap into the popular frozen meals category which is predicted to grow to $130.67 billion by 2029.
"We're solving for the salt-packed, nutrient-lacking, ultra-processed frozen entrées currently plaguing the freezer aisle," Dennigan said. "There's a huge gap in the market for nutrient focused frozen meals. We've used the best quality ingredients, and with profiles like our Thai Green Veg Curry and Greek Orzo Pasta Bake, these meals are comforting while still being better for you."
The new meals will be available through Strong Roots website and Whole Foods Markets starting next month, with additional retailers to follow.
5Elmhurst's oat nog
With holiday parties ramping up, eggnog (the spiked or virgin variety) is sure to be on the menu. If you're like us, drinking a concoction made from dairy and eggs is not your idea of a good time.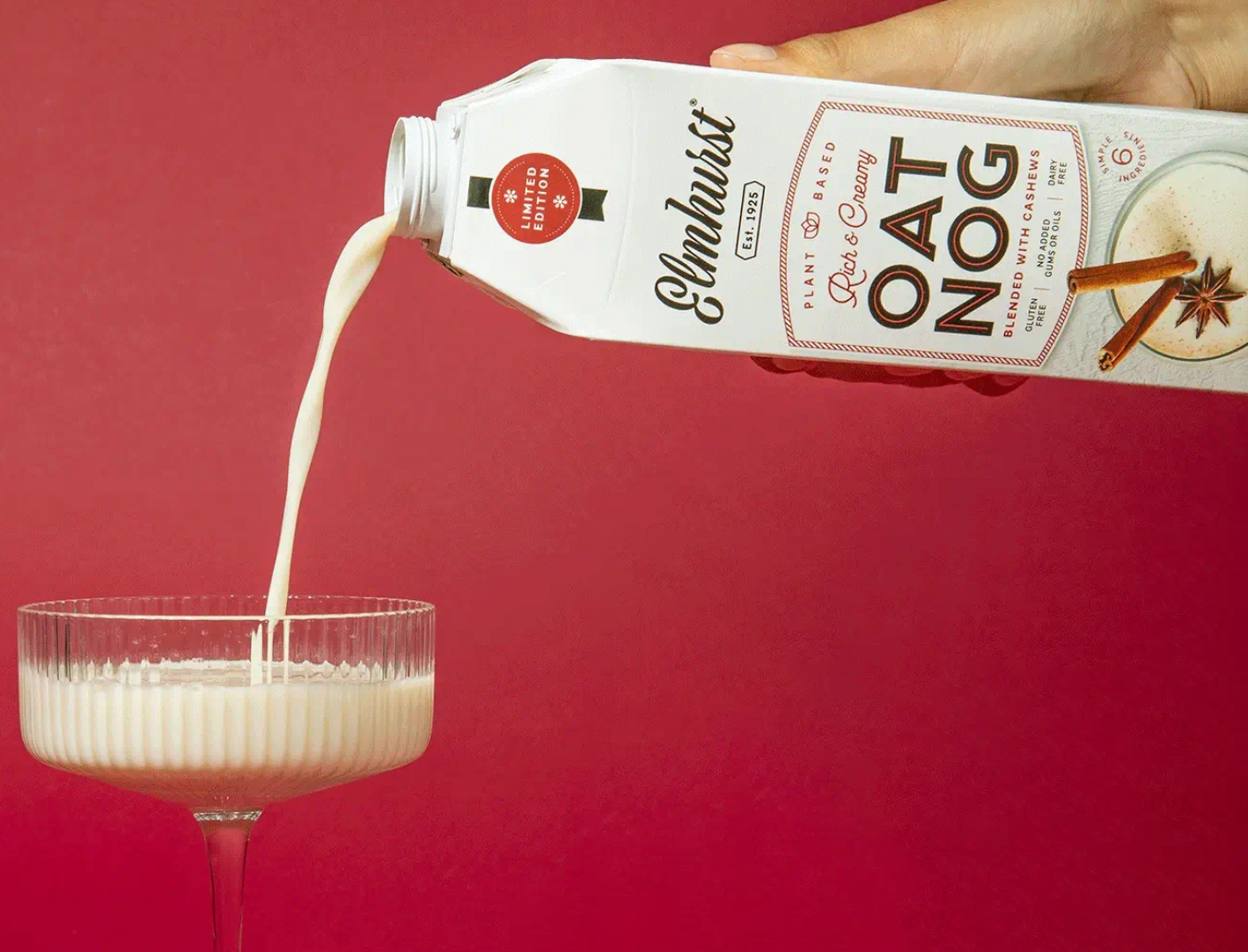 Elmhurst
Luckily, dairy-free versions of the festive beverage are just about everywhere this year, including at Whole Foods Markets which just added Elmhurst's Oat Nog to its shelves. The drink features a creamy blend of oat milk, buttery cashews, and all of the classic spices—but zero animal products. It can also be used in baking, coffee, and cocktails.
What's even better is that Elmhurst used to be a dairy company for nearly 100 years but pivoted to milking plants back in 2017.
Need more nog? We got you here with our guide to the best eggnogs of the season.
For the latest vegan news, read: