It seems that every week in the world of vegan food news is more exciting than the last and this week is no exception. Albertsons shoppers, get ready: new vegan brisket and pulled pork from South Korean brand UNLIMEAT is on the way. And at select locations of Costco, Violife's festive Celebration Platter—a flight of four vegan cheeses—is selling like hotcakes. If ice cream in cold weather is your jam, Van Leeuwen's Vegan Gingerbread flavor is a perfect holiday treat. Read on for more
1Violife Christmas cheese platter
Sometimes a cheese platter is all you need for a festive celebration and this year, Greek company Violife is pulling out all the stops. The company's limited-edition Violife Celebration Platter features four vegan cheese varieties for all your holiday platter needs.
In European markets, Violife is offering the Celebration Platter with Epic Smoked Cheddar, Le Rond Camembert, Mature Cheddar, and brand new Vegan Blue flavors. These are available at Tesco, Sainsbury's, and Waitrose stores.
View this post on Instagram
And North America can get in on the vegan cheese action with a different Celebration Platter assortment. Here, Violife's holiday vegan cheese flight includes Mature Cheddar, Gouda, Smoked Cheddar, and Mozzarella with Cranberries varieties.
Available at select Costco locations in the Midwest and Southeast, the manufacturer suggested retail price is a reasonable $7.39 per pack.
Violife tells us that stocks are running low so run to the store in your Christmas pajamas if you have to.
2Vegan brisket, pulled pork heads to Albertsons
South Korean brand UNLIMEAT is challenging the burger-centric vegan meat industry with its unique offerings. The company created Korean BBQ meats as a vegan version of brisket that can be prepared in a variety of ways from the pan to the grill. The company also makes vegan pulled pork—the company's most popular product.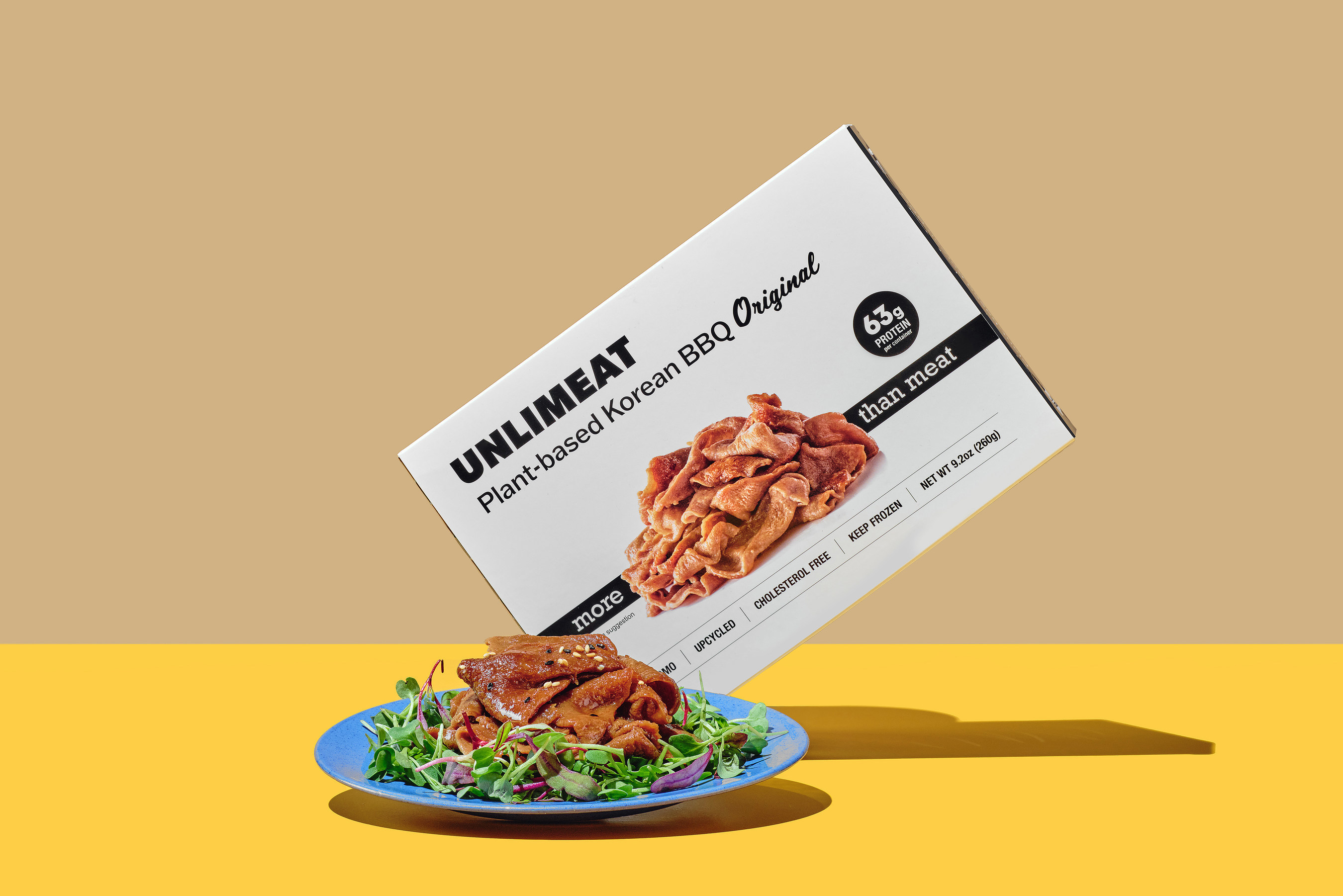 UNLIMEAT
What are these meats made from? UNLIMEAT uses upcycled materials that fight food waste, including defatted soybean powder leftover from oil production and rice bran, a byproduct of brown rice milling.
Starting January 4, the brand's plant-based Korean BBQ and two flavors of its pork (original sweet & smoky, which features a charcoal grilled rib flavor) will be available at 1,500 Albertsons locations nationwide. This deal greatly expands the distribution of these plant-based meats, which were previously available through online grocer GTFO It's Vegan, H-Mart, and select grocery outlets.
"Partnering with Albertsons to offer our unique and delicious plant-based foods to a wider audience is a testament to the industry's evolution and increasing appetite for more diverse offerings," Ryan Chung, Head of International Business at UNLIMEAT, said in a statement. "We're incredibly excited to bring our signature products to Albertsons customers, who deserve tastier and healthier plant-based options."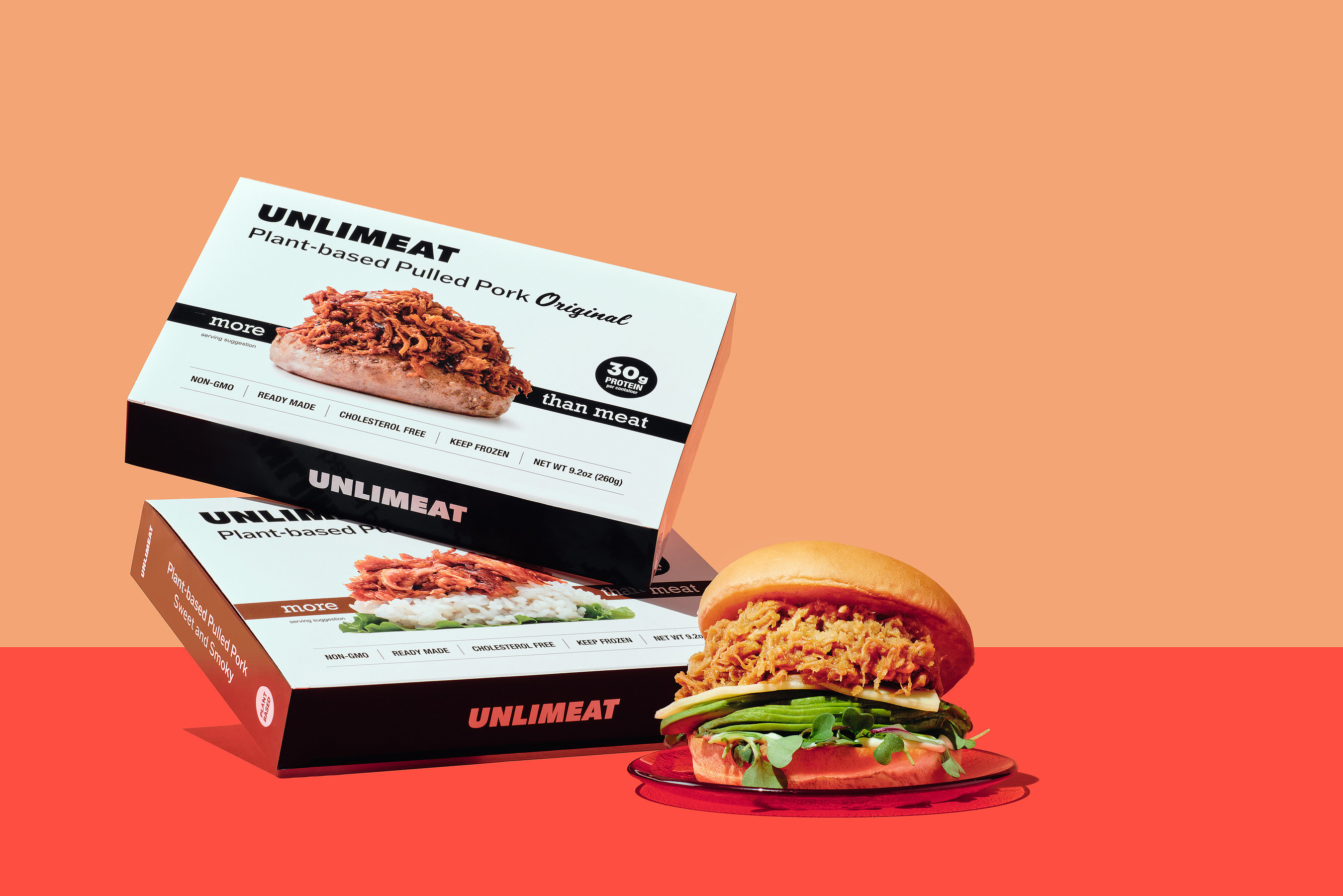 UNLIMEAT
UNLIMEAT's Albertsons distribution deal comes after a successful Kickstarter campaign for its vegan jerky, which hit its funding goal within three hours of launch and reached more than 1,000 percent of its funding goal by the end of the campaign.
3Cycle Dogs is raising emergency funds
Seattle mainstay Cycle Dogs opened its brick-and-mortar restaurant in 2021, taking over the space left behind by another vegan business, No Bones Beach Club, which closed due to COVID-19 complications.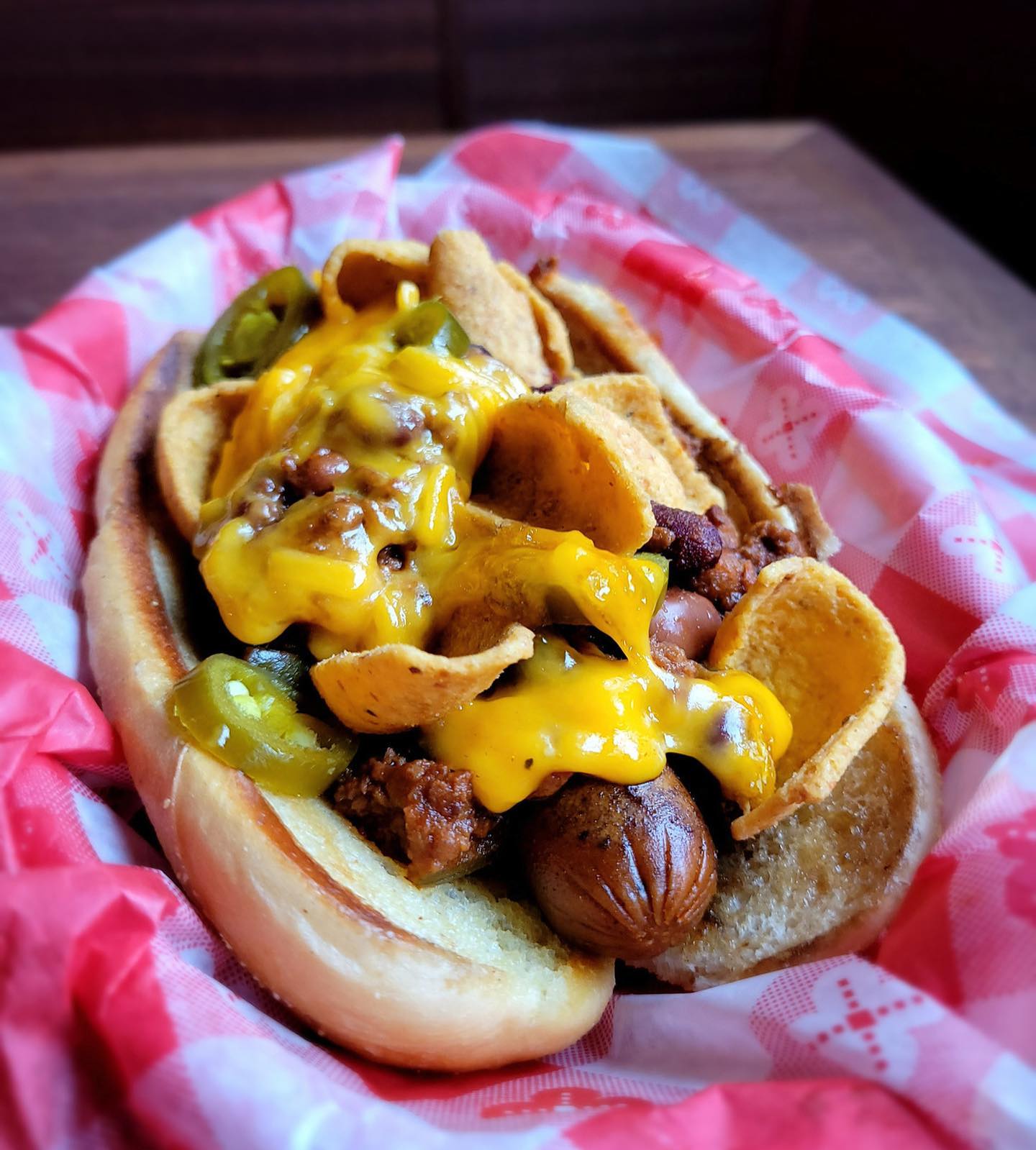 Cycle Dogs
Here, Cycle Dogs has delighted patrons with vegan takes on American comfort food bites like corn dogs, cheeseburgers, and, cheesy bacon ranch fries, served alongside a wide selection of tasty adult beverages. While business has been booming, the team has run up against some unfortunate setbacks such as unforeseen repairs and closures.
While Cycle Dogs has tried to keep the doors open and bills paid without turning to crowdfunding, the setbacks have become insurmountable and the beloved vegan business is in danger of closing. That's why Cycle Dogs is running a GoFundMe campaign to help pay for emergency repairs.
"We love our customers! They've shown us more support than we could ever dream of. We want to stress that we do not have a revenue problem. Our growth rate is right on track," Founders Keaton and Becky Tucker wrote in the campaign. "We so badly want to get back to giving back to the community. Lately, we haven't been able to do that. Please consider donating so we can get back on track."
Cycle Dogs is this close to its goal of $35,000 and plans to close quietly if they don't meet the goal in time.
4Gingerbread ice cream at Van Leeuwen's
While the cold winter weather is in full force, we'll never say no to some good vegan ice cream—especially when it's offered in a festive flavor.
This holiday season, New York City-based ice cream chain Van Leeuwen's blew it out of the park with Vegan Gingerbread, a luxurious concoction featuring cinnamon-spiked oat milk ice cream dotted generously with pieces of housemade gingerbread cookies.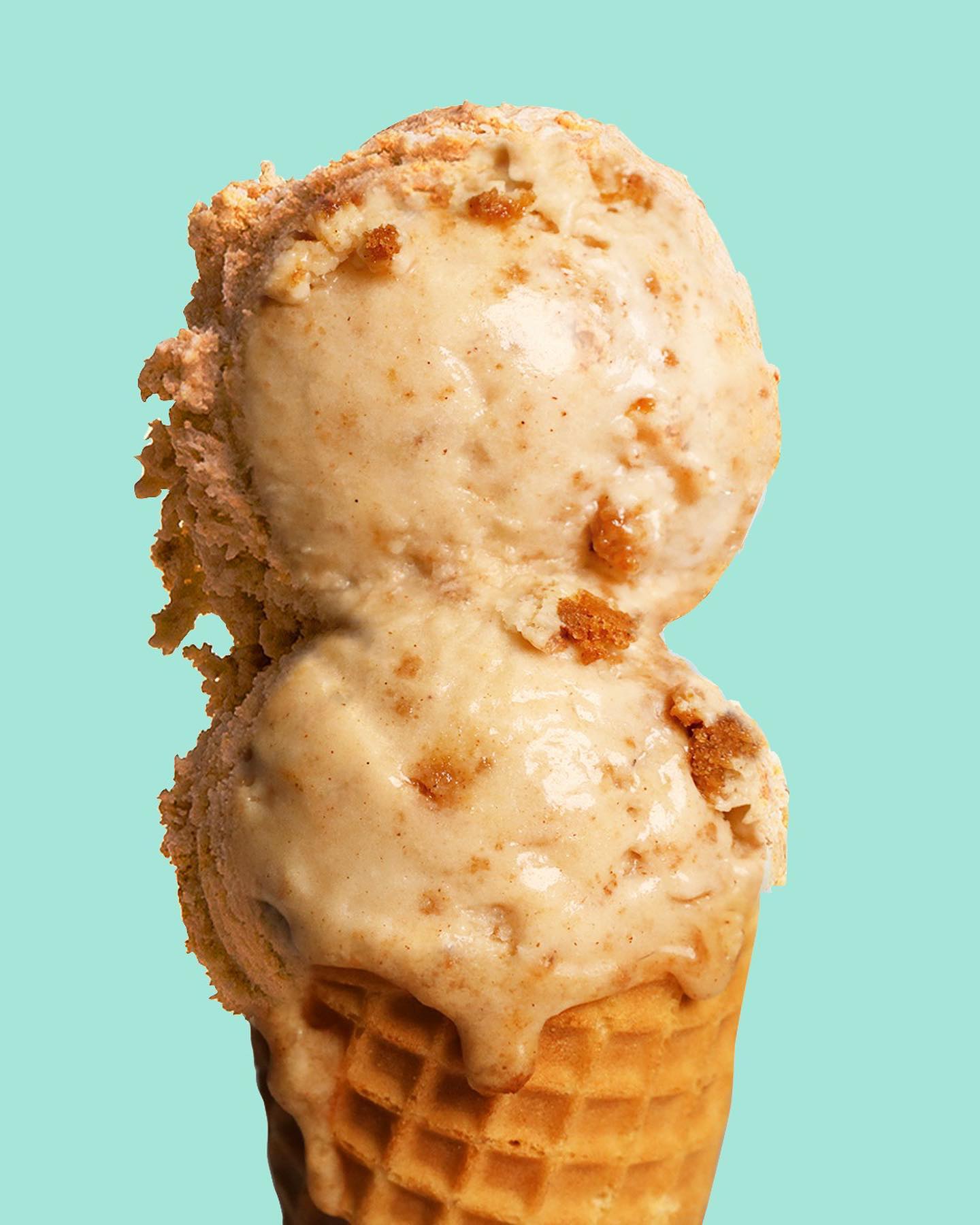 Van Leeuwen
This Vegan Gingerbread flavor is on the menu at Van Leeuwen's locations across 7 states until March 2, 2023.
And if gingerbread is not your thing, Van Leeuwen has been churning out vegan ice cream for more than a decade. In the shops, you'll find mainstays such as Mint Chip, Strawberry Shortcake, and Chocolate Chip Cookie Dough—all of which can be ordered with vegan toppings such as whipped cream and hot fudge. Van Leeuwen's also packs retail pints in eight vegan flavors, including Pumpkin Cinnamon Roll; Cookie Crumble Strawberry Jam; and Churros & Fuds.
What's the best part about eating ice cream in the winter? According to Van Leeuwen, the chilly weather means nothing melts.
5Sweet protein-packed chocolate bars
Typically, when we think about plant protein, the savory flavors of vegan beef or chicken come to mind. However, California food technology company Oobli (formerly known as "Joywell Foods") is using precision fermentation to unlock new sweet proteins that have the potential to seriously cut down sugar in consumer goods.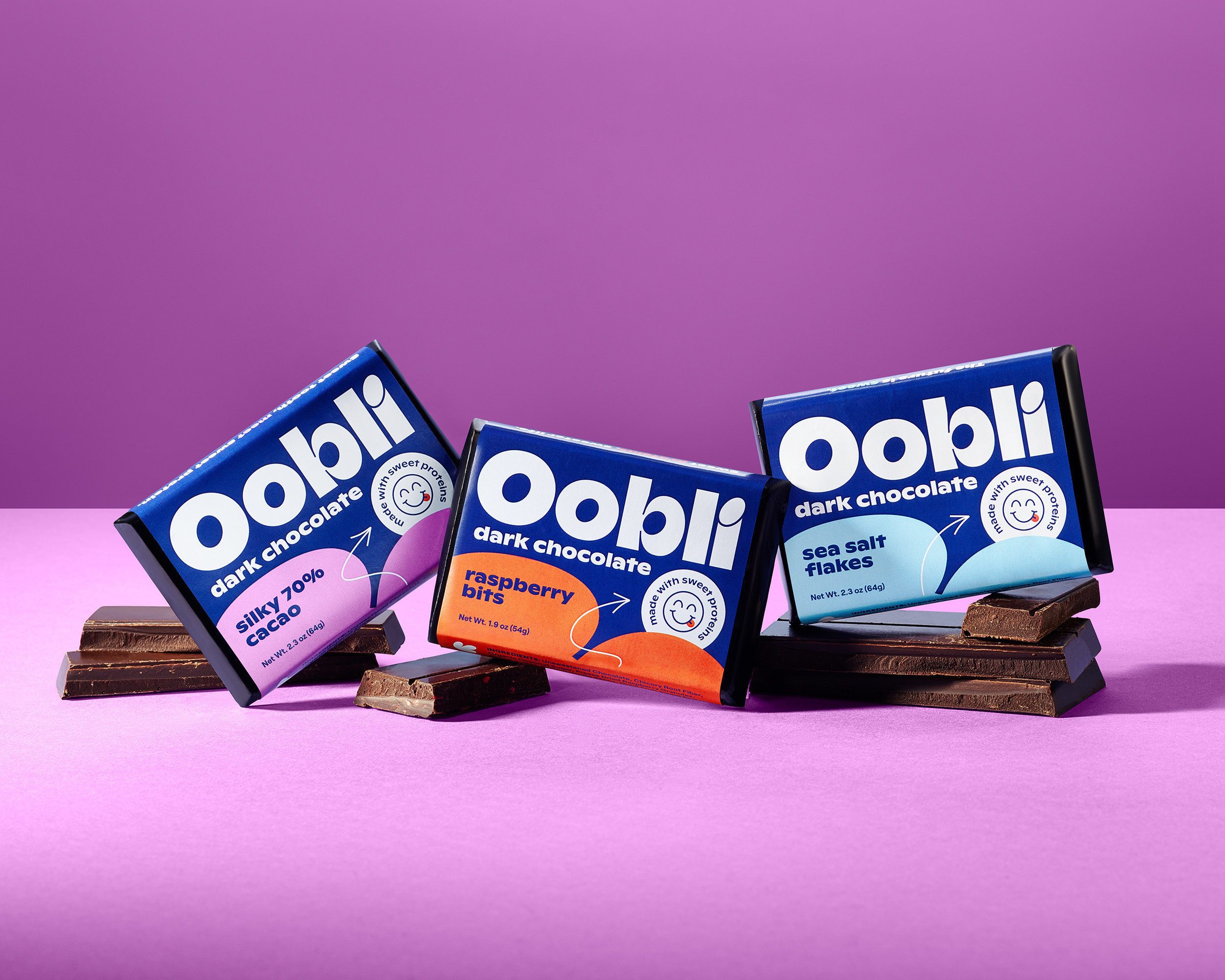 Oobli
The company is showcasing its sweet protein in a line of vegan chocolate bars that are now available for pre-order on its website in three flavors: 7% Silky Cacao, Sea Salt Flakes, and Raspberry Bits. The chocolate bars contain 70-percent less sugar than competing bars—which makes them appealing to a wide group of consumers, including diabetics.
"We are on a mission to transform the world with healthy sweetness, and we're very excited to announce the first-ever, sweet-protein-powered products in the form of decadent, delicious chocolate bars," Oobli CEO Ali Wing said in a statement.
"Oobli sweet proteins are good for your health and climate-friendly, but it's the taste that keeps people coming back for more," Wing said. "Stay tuned for even more sweet treats to come from Oobli in 2023."
For the latest vegan news, read: