More than 160 million vegan chicken wings will be eaten during Super Bowl LVI this year, according to farmed animal protection organization Compassion in World Farming. It has also estimated that more than 10 million Americans will pass on animal-based chicken wings and eat vegan wings instead.
Compassion in World Farming's calculations are based on survey findings that roughly 6 percent of the US population considers themselves vegetarian or vegan, and roughly one third (33.5 percent) of Americans have adopted a flexitarian or reduced-meat diet. And data suggests that more than 100 million Americans watch the Super Bowl each year.
"Every year we're told how many animal-based chicken wings will be eaten during the Super Bowl," Ben Williamson, US Executive Director of Compassion in World Farming, said in a statement. "But one of the fastest-growing food trends is the increasing popularity of healthy and humane plant-based versions of classic American foods, which taste identical to the animal variety. So, we decided to estimate how many football fans will be eating compassionately next Sunday."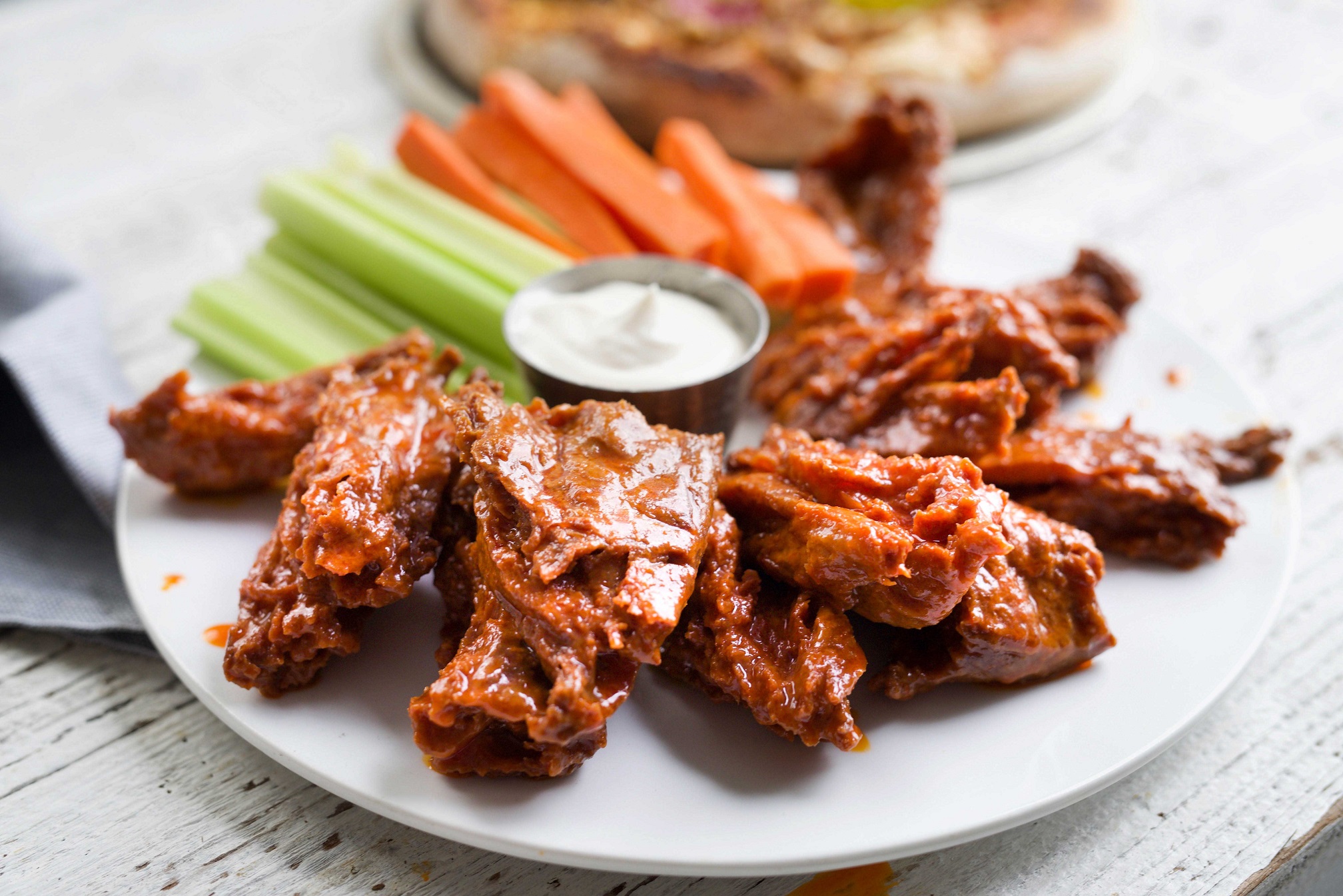 Blackbird Foods
The cost of eating chicken wings
In contrast, during 2021 Super Bowl parties, Americans consumed nearly 1.4 billion animal-based wings. The chickens who are raised and slaughtered for their wings and other body parts are kept in overcrowded warehouses with little to no natural light and no opportunity to perform their natural behaviors like roaming, perching, and dustbathing. The birds often suffer ammonia burns because their cages are saturated in urine and feces. And, although chickens can typically live for about six years, those who live in factory farms are slaughtered at only six weeks old to produce as much product as possible.
This year, meat eaters may find eating chicken wings more costly than previous years because of the increasing price of animal products. According to research from Wells Fargo, the cost of meat is up approximately 20 percent this year: steak prices are up 23 percent, shrimp prices are up by 22 percent, and hamburger prices are up by 17 percent.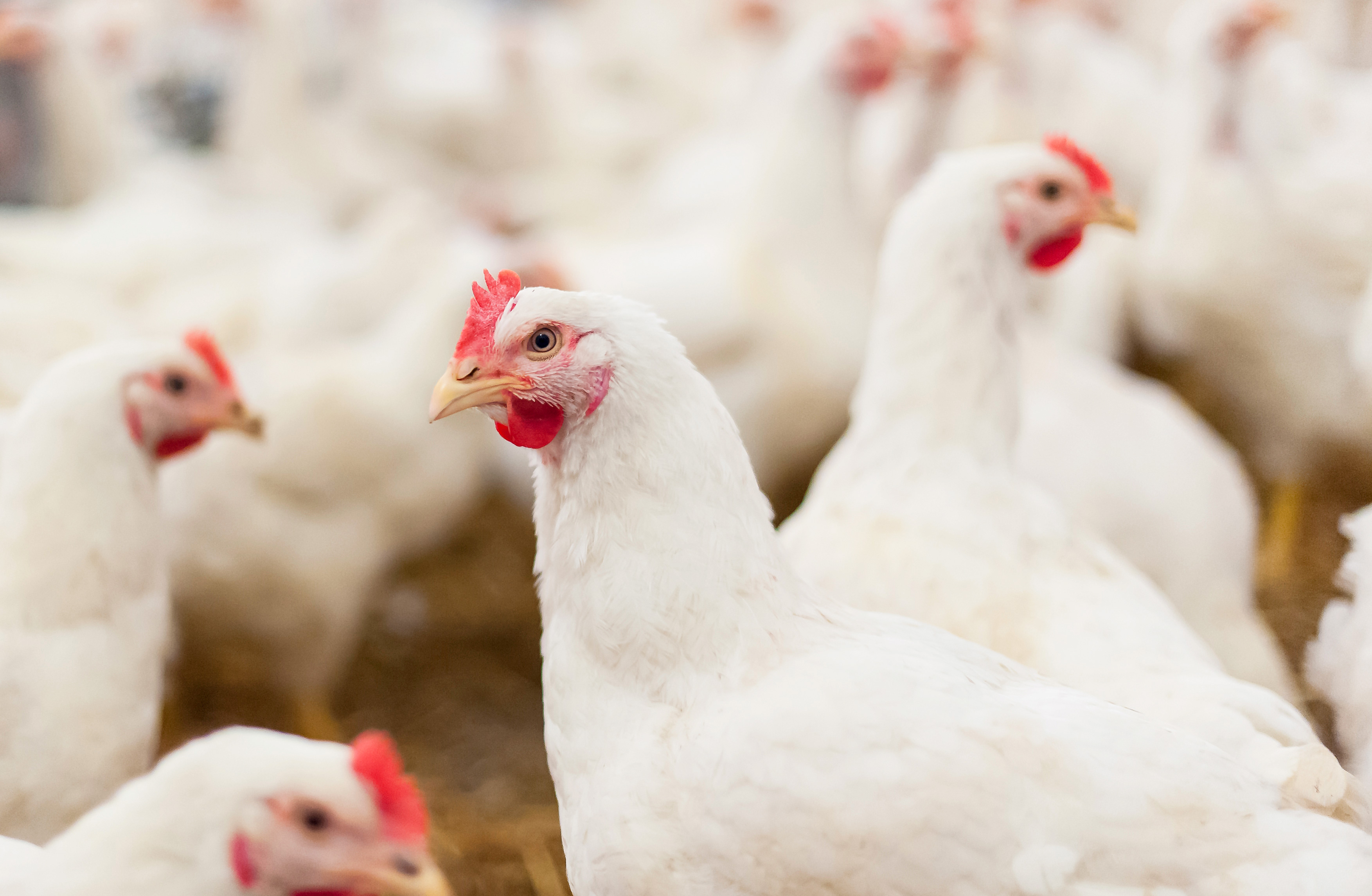 The major driver of the increased meat prices is the COVID-19 pandemic, which has led to supply chain disruptions, including outbreaks at slaughterhouses where workers—who often work in close proximity to each other while dismembering animals—continued to fall ill with the virus. These disruptions have led to wildly fluctuating costs of meat products. Prices of plant-based products, on the other hand, have remained relatively stable.
Plant-based chicken wings are everywhere
A number of brands have recently released vegan chicken products in time for the Super Bowl to give football fans better options. This week, new vegan chicken wings by plant-based brand LikeMeat are hitting more than 3,600 Walmart stores across the country. The new Like Chick'n Wings are sold in a one-pound family pack complete with vegan Buffalo sauce for tossing and dipping. Additionally, Impossible Foods' vegan chicken nuggets—the Impossible Burger-maker's first vegan chicken product it launched last year—are now available alongside LikeMeat at Walmart.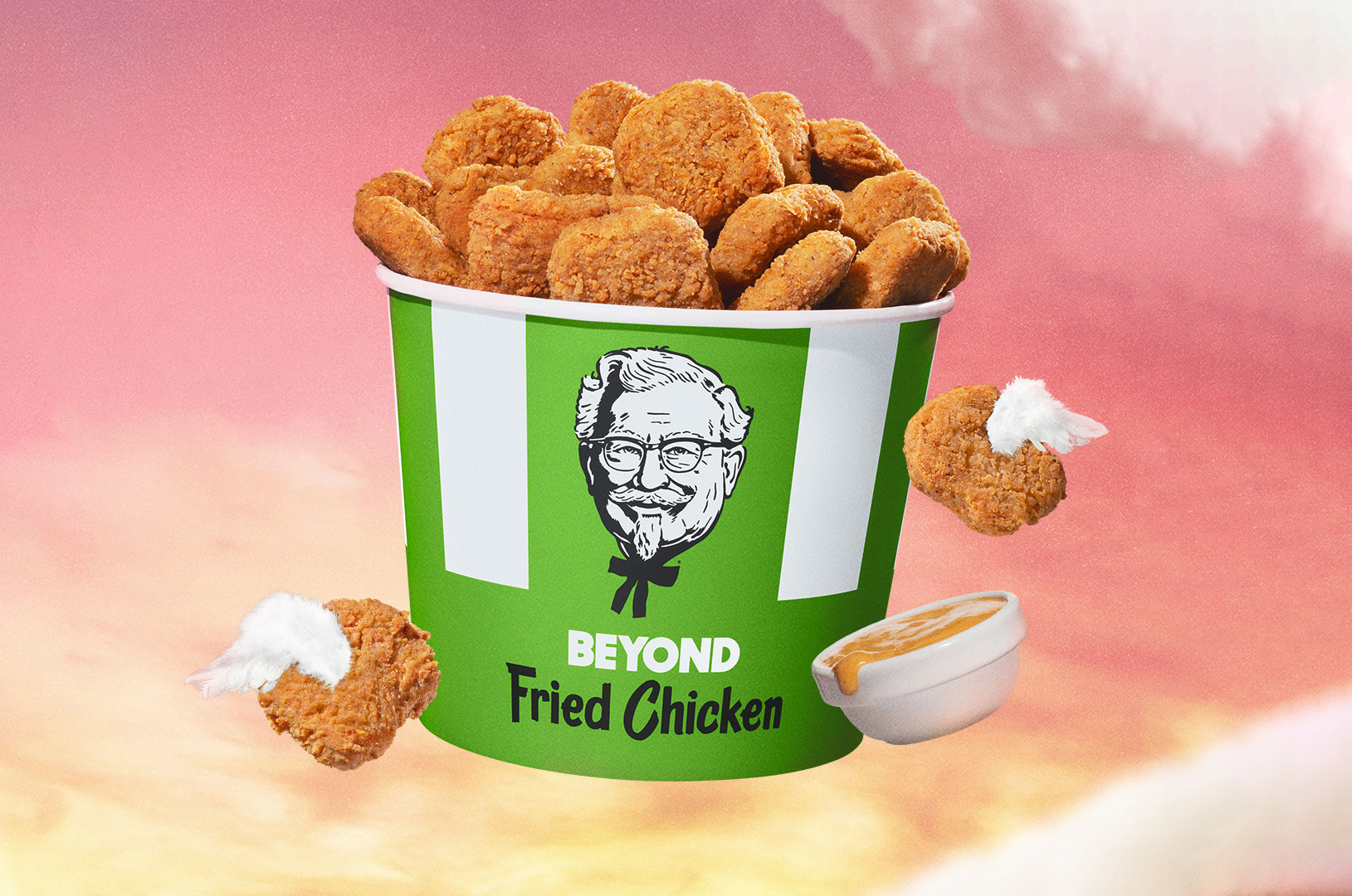 KFC
And for football fans looking for an even more convenient option, vegan fried chicken made in partnership with Beyond Meat is now available at 4,000 locations of fast-food chain KFC nationwide. Beyond Fried Chicken can be ordered à la carte in six-piece or 12-piece sizes, or as part of KFC's first plant-based combo meal which comes with vegan-friendly KFC Secret Recipe Fries and a medium drink.
For more on vegan Super Bowl, read:
7 Super Bowl Recipes That Rule

That Weird Oatly Super Bowl Commercial Was Actually Pretty Great
Super Bowl Runs Its First Plant-Based Burger Commercial