Restaurant chain International House of Pancakes (IHOP) just launched its first vegan breakfast sandwich at one Flip'd by IHOP location in the Flatiron neighborhood of New York City. The new Plant Based Cali sandwich features a vegan sausage breakfast patty created especially for IHOP by vegetarian brand Sweet Earth, mung bean-based JUST Egg, arugula, roasted tomatoes, and avocado, all served on a vegan bun.
The IHOP culinary team tested plant-based products for more than two years to craft the sandwich and worked closely with the brands behind its components to create a flavor profile to suit its customers. The Flip'd Flatiron location is operated by franchisee Bryan McKenzie, who is himself vegan and is excited to welcome the Plant Based Cali to his menu. "Consumer demand is shifting to healthier menu options, specifically plant-based items," McKenzie told VegNews. "So we decided that Flip'd was the perfect fit to introduce this new menu item."
IHOP first introduced the Flip'd standalone brand in 2019 as a casual and modern offshoot of the 60-year-old breakfast chain aimed to provide convenient food options to customers in large metropolitan cities such as Atlanta, NYC, Denver, and Washington D.C. The Flip'd menu is inspired by IHOP classics but gives the brand room for testing and innovation. As such, the Flip'd Flatiron NYC location is serving as a testing ground for the new Plant Based Cali sandwich, which could land on the IHOP national menu should it prove successful.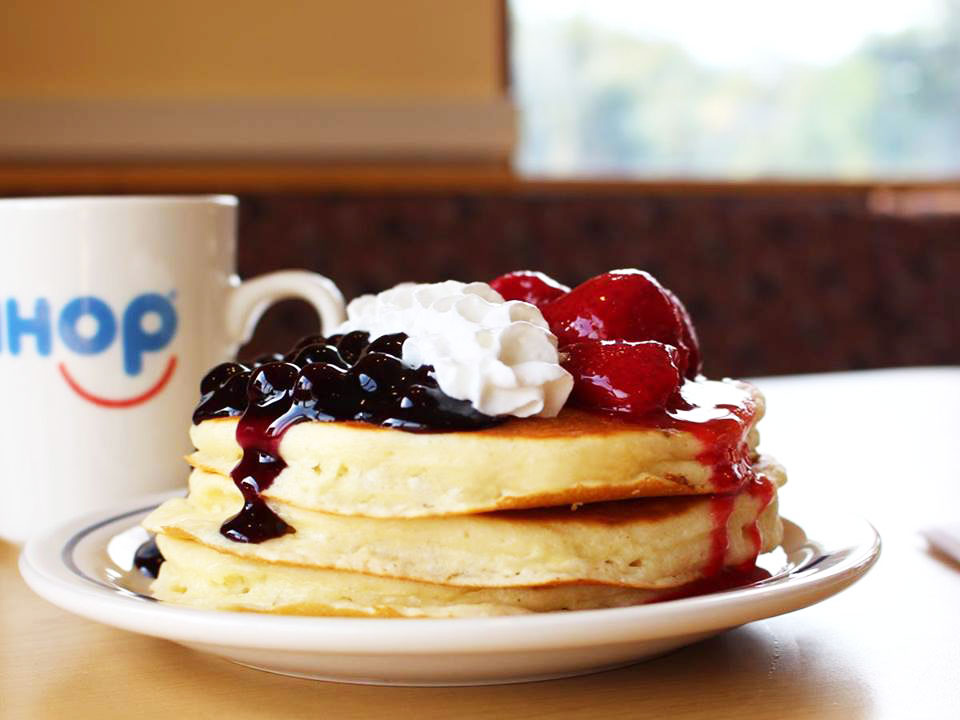 IHOP
Vegan at IHOP
Legacy brands have had to pivot in various ways in recent years to attract younger customers. After its parent brand Dine Brands Global announced that it would close up to 40 locations in 2018 due to lack of millennial customers, IHOP temporarily pivoted to "IHOb," flipping the "P" to a "b" to let the public know that it served burgers (and not just the pancakes it's known for). Despite the growing popularity of plant-based burgers at the time, the IHOb menu did not offer vegan burgers.
IHOP's competitors took a different route to attract younger diners. In 2020, Denny's added a meatless Beyond Burger to its 1,700 locations in the United States and Canada after a short limited test in its Los Angeles area outposts. To signal that its plant-based journey is still a work in progress, Denny's updated its website in 2021 to include verbiage that lets visitors know that, in addition to the Beyond Burger, the chain is "currently exploring additional plant-based protein items that our guests can enjoy during breakfast as well as lunch, dinner, and late night."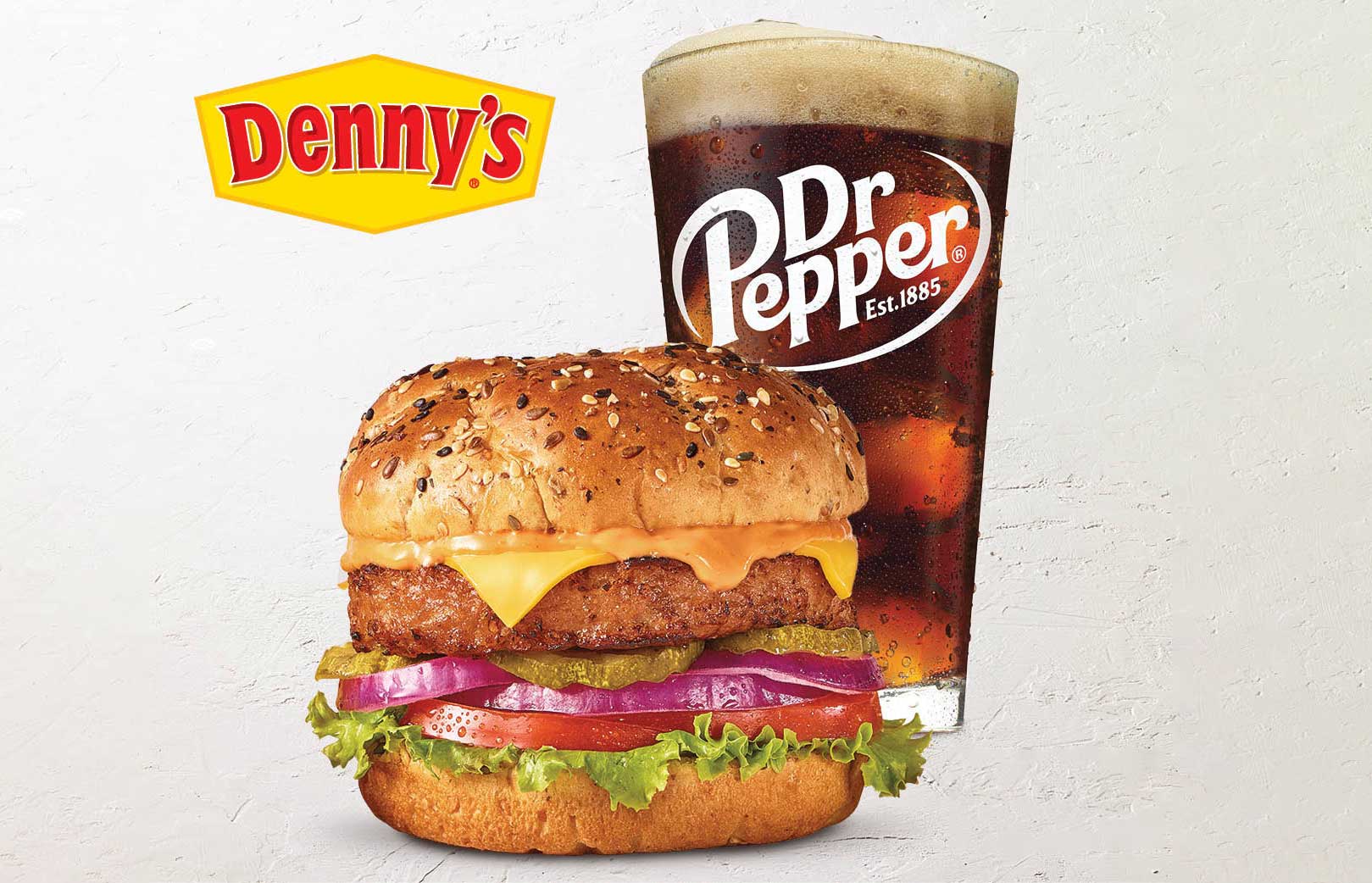 Denny's
With the test of the Plant Based Cali at Flip'd in NYC, IHOP is finally responding to longstanding demands for plant-based options. Since at least 2016, consumers have petitioned the chain for new menu items such as vegan pancakes and plant-based egg dishes.
In 2019, animal-rights groups Vegan Outreach and Animal Outlook (then known as "Compassion Over Killing") launched a joint petition to urge IHOP to add vegan options. "Pancakes have been around for centuries and are a beloved breakfast staple across the nation," the petition stated. "But surprisingly, one of the country's most well-known pancake giants, IHOP, does not offer a vegan version of the popular treat for the millions of conscious consumers who are hungry for plant-based options."
After the petition amassed more than 20,000 signatures, IHOP released a statement to the public: "Although our vegetarian/vegan options are limited, that is something we are closely looking into."
For more about vegan breakfast sandwiches, read:
Peet's Just Launched a Vegan Breakfast Sandwich
Starbucks Vegan Breakfast Sandwiches Spotted in Dallas
Vegan Breakfast Sandwiches Just Launched at Costco