Vegan cheese pioneer Daiya Foods is expanding its product portfolio in 2022 to showcase how far its dairy-free cheeses have come. Founded in 2008, Daiya was the first brand to present the world with a dairy-free cheese that melted just like its animal counterpart. Now, Daiya offers a wide variety of dairy- and gluten-free cheeses in shreds, slices, and blocks in flavors such as cheddar, provolone, and smoked gouda.
Throughout the years, Daiya has explored various innovations, including its hyper-realistic Cutting Board collection, and expanded to include other items such as easy-to-prepare meals, dressings, pizzas, ice cream, and cheesecakes. Most recently, the Canadian brand added chickpeas and oats to improve its formulations. This year, Daiya also improved its cream cheeses with a new formulation that features coconut cream and is showcasing the improvement with a new Roasted Garlic & Herbs flavor.
"Innovation lies at the heart of the Daiya brand's DNA, and our team always strives to offer options with better taste, texture, and recipe use in order to deliver plant-based breakthroughs," Dan Hua, Vice President of Marketing at Daiya, told VegNews. "Our research and development team works closely with our procurement representatives, chefs, registered dietitians, as well as with ongoing feedback from our consumers around the world."
Daiya Foods
Daiya's new dairy-free cheese products
In 2022, Daiya is innovating the dairy-free cheese space once again with the launch of several new cheesy products. The brand is launching a new-to-market four-cheese blend in two varieties: Italian (made up of thinly shredded Parmesan, Mozzarella, Provolone, and Asiago) and Mexican (which features Cheddar, Monterey Jack, Asadero, and Queso Quesadilla shreds). Both the Asiago and Asadero cheeses are unique to the dairy-free cheese industry.
Daiya is also launching a Feta Style Block which features a touch of olive oil and a semi-smooth texture. This new product was created as a simple swap for dairy cheese in recipes such as Mediterranean salads, pizzas, and pastas. The company is also debuting Grilling Cheeze Blocks which are inspired by Halloumi cheese from Cyprus.
"We're constantly striving to match the taste of dairy, and oats and chickpeas help us achieve the rich and creamy texture of dairy cheese without any off-putting flavors," Hua said. "We never want plant-based eaters or those with dairy allergies to have to sacrifice taste, especially when it comes to something as beloved as cheese."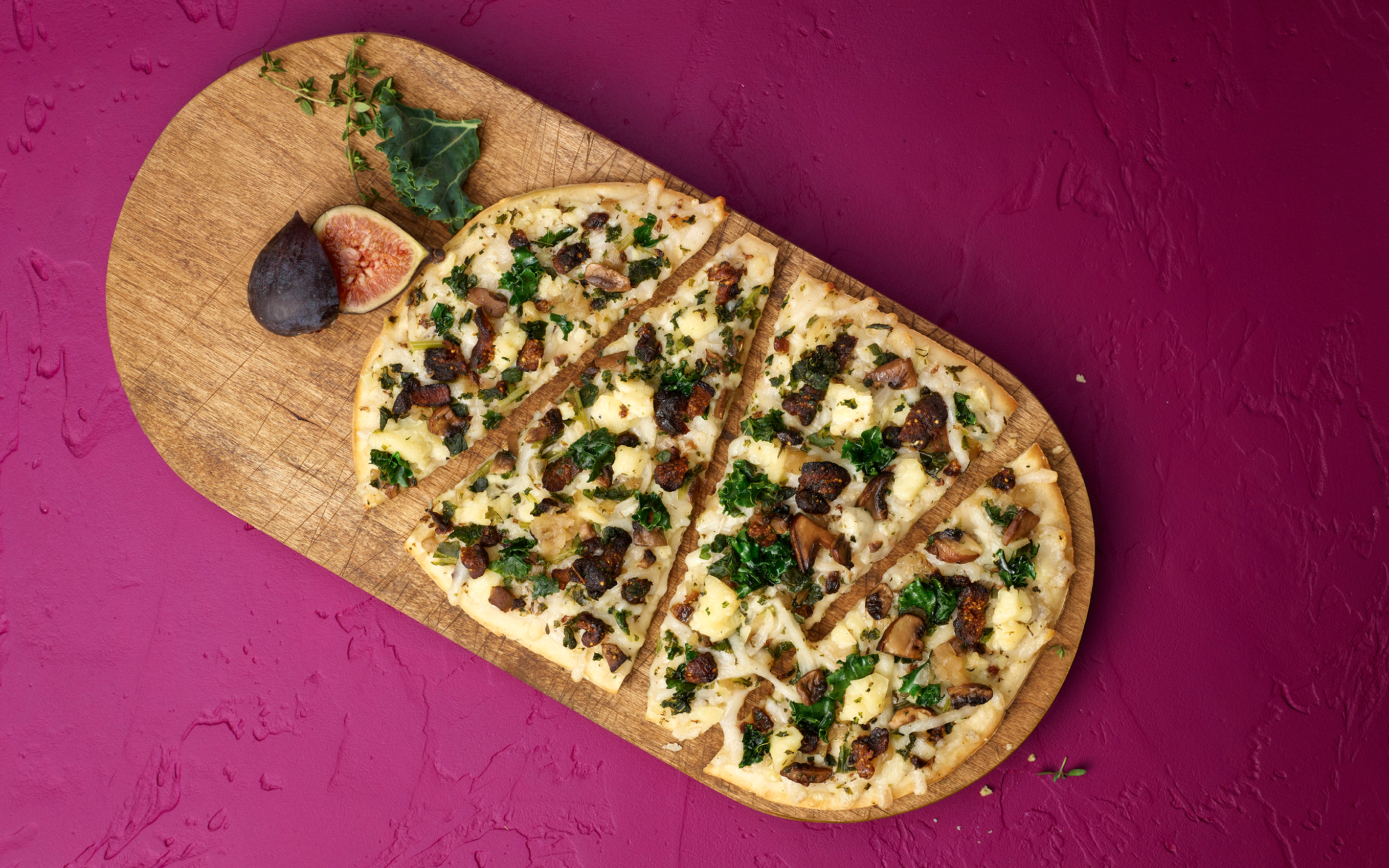 Daiya Foods
In addition to new dairy-free cheeses, Daiya's new product line-up for 2022 includes flatbreads in three flavors: Mushroom, Caramelized Onion & Fig; Tomato, Sunflower Seed Pesto & Arugula; and Meatless Italian Sausage Style Crumbles, Roasted Pepper & Kale. The brand is also expanding its existing Mac & Cheeze line to include a new, zesty Cheddar Jalapeño flavor. In total, Daiya is adding nine additional products to its already extensive portfolio to serve its existing customers and attract new ones.
"On top of our original vegan audience and those who choose dairy-free products as part of an allergen or dietary consideration, today many more people are eagerly exploring the benefits of dairy-free, plant-based foods," Hua said. "With mainstream consumers dabbling into this category of foods, Daiya is committed to developing crave-worthy, plant-based versions of their favorite foods that deliver on the delicious taste, texture, and flavor they're used to."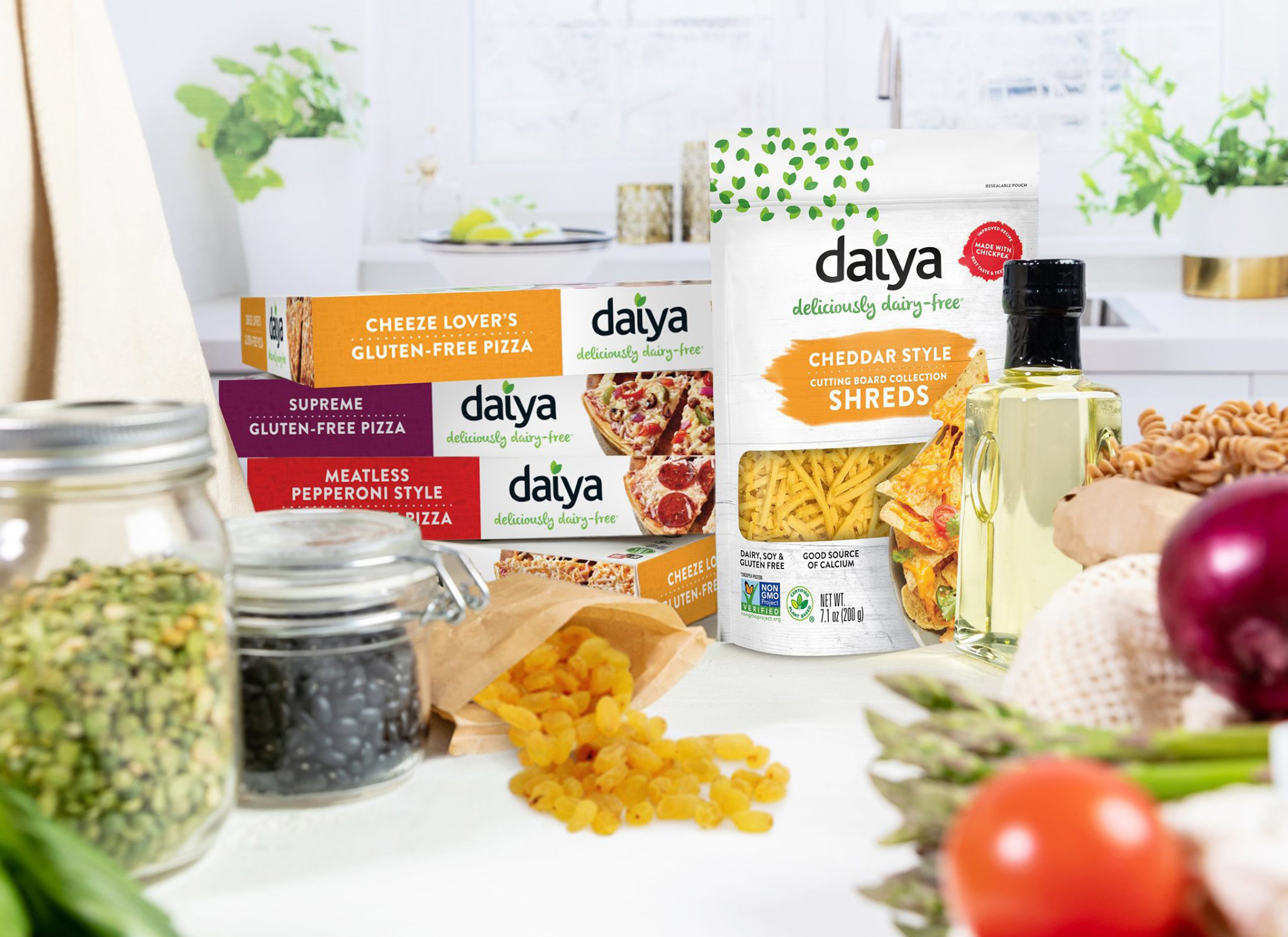 Daiya Foods


Daiya: a vegan cheese pioneer
Daiya showcased all of its new vegan cheese innovations at the 2022 Natural Products Expo West—the world's largest natural products trade show. It was at this trade show that Daiya unveiled its first products (Daiya Cheddar Style and Mozzarella Style Shreds) in 2009. That year, VegNews gave Daiya's products its Best in Show Award as they were the first meltable vegan cheeses to come to market.
Fast-forward 13 years and last week, VegNews selected Daiya's new Grilling Cheeze Blocks for a Best in Show Award at the 2022 Natural Products Expo West. Ironically, Daiya's Grilling Cheeze blocks were crafted to withstand the heat of a grill so, unlike Daiya's first cheeses, these do not melt, which shows how much versatility now exists in the vegan cheese industry.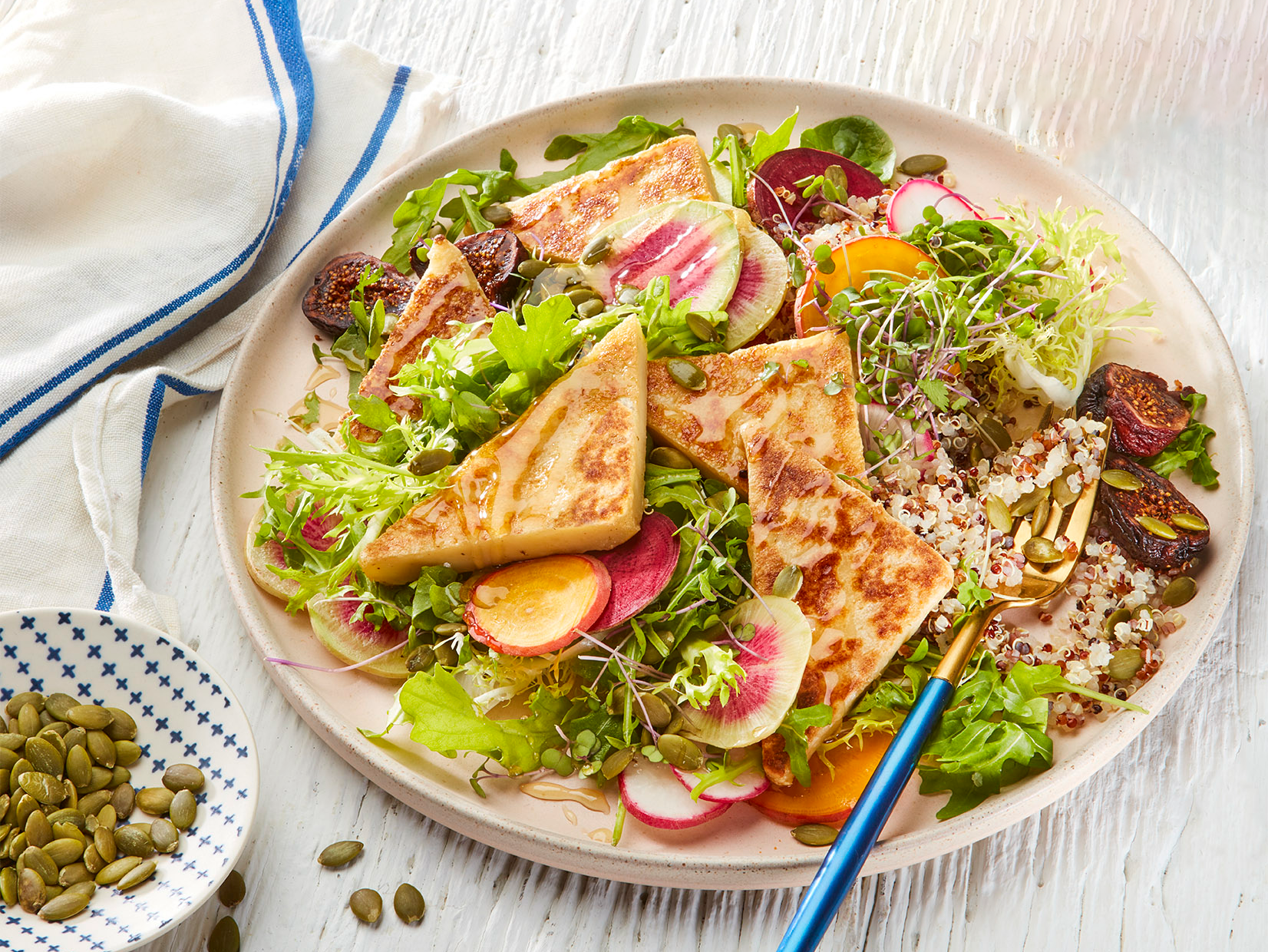 Daiya Foods
"Daiya's legacy is rooted in its deep history as the pioneer and industry leader of the dairy-free cheese category," Hua said. "Over the years, we have built on the success of our core offering by consistently listening to the wants and needs of our consumers."
Daiya's products are currently available at 25,000 grocery stores in the United States (such as Target, Walmart, and Kroger) and internationally in Hong Kong, Mexico, South Korea, and more.
For more about Daiya's products, read:
Daiya Launches Bulk Packs of Vegan Cheese at Costco
Daiya Debuts Vegan Egg-filled Breakfast Burritos
Gino's East Becomes First Major Chicago Pizza Chain To Offer Vegan Cheese