Plant-based brand Daiya Foods recently released a reformulated version of its vegan cheeses at stores across Canada and the United States. Daiya developed the new formulations with oats and chickpeas to improve the creaminess and taste of its vegan cheese blocks.
The newly repackaged vegan cheese blocks feature both oats and chickpeas and come in Medium Cheddar, Jalapeño Havarti, Monterey Jack, and Smoked Gouda flavors, along with an all new Classic Mozza flavor. Daiya chose oats and chickpeas as ingredients as they maintain the allergen-friendly status of its vegan cheese blocks, which are free from soy, gluten, and nuts.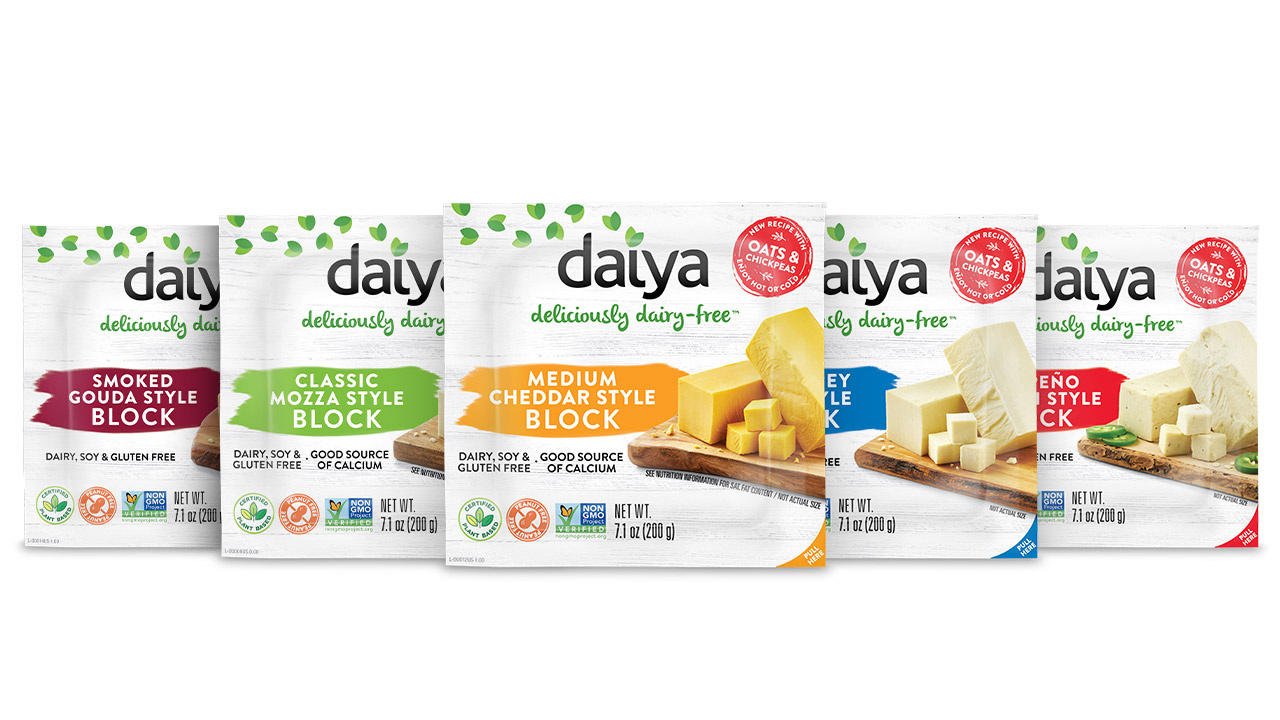 "As more and more people continue exploring plant-based foods, we're more committed than ever to developing crave-worthy, plant-based versions of their favorite foods that deliver on the delicious taste, texture, and flavor they expect," Daiya's Vice President of Marketing Dan Hua said in a statement. "Our new Daiya Blocks are available just in time for the holidays, giving new and current fans dairy-free options that deliver exceptional taste and texture and which can be easily incorporated into favorite recipes to satisfy comfort food cravings."
Daiya's vegan cheese through the years
Daiya launched in 2008 in Canada and became one of the first vegan cheese lines to hit major retailers across North America. Initially, the brand launched with a limited selection of vegan cheese that promised a dairy-like melt. Daiya now offers a variety of cheeses in a range of formats such as spreads, shreds, blocks, and slices. In 2019, Daiya launched its first reformulation of its cheeses under a new "Cutting Board" label which delivers an even more dairy-like texture and flavor.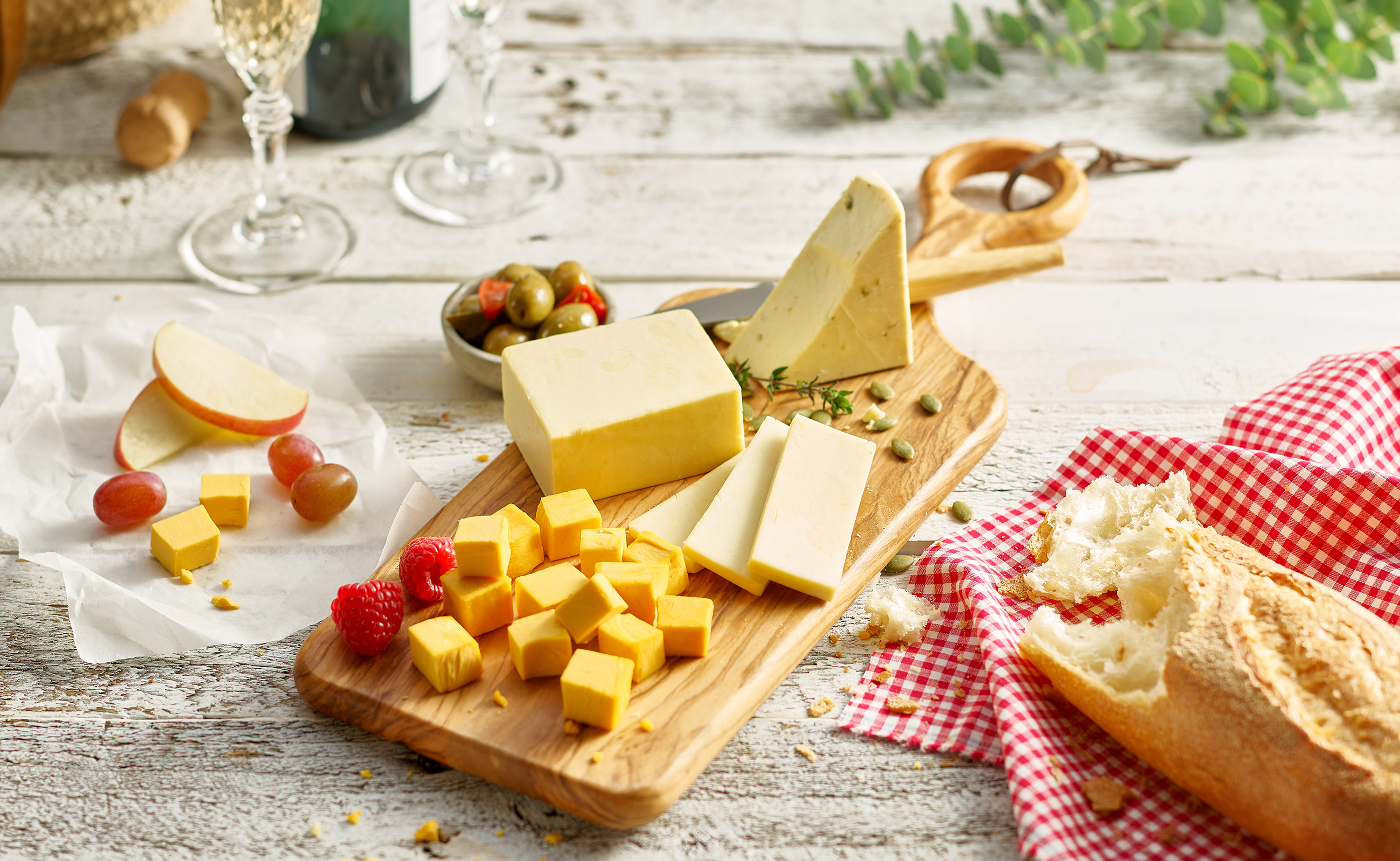 The brand was acquired by Japanese conglomerate Otsuka in 2017 for approximately $325 million, a move that helped put Daiya on menus across North America. In 2019, pizza chain Gino's East became the first major Chicago chain to offer vegan cheese when it added Daiya to the menu at its downtown Chicago locations. Outside of pizzerias, Daiya's cheese also helps fast-food chains that specialize in burgers offer dairy-free options. FAT Brands-owned Fatburger and Johnny Rockets are now both able to offer a plant-based cheeseburger with the addition of Impossible Burger patties and Daiya cheese slices to their menus in recent years.
Daiya also broke out of the cheese category by launching a variety of other vegan products over the years, including prepared frozen foods such as pizzas and burritos; a line of creamy dressings; and desserts such as cheesecakes, ice cream pints, and novelty bars.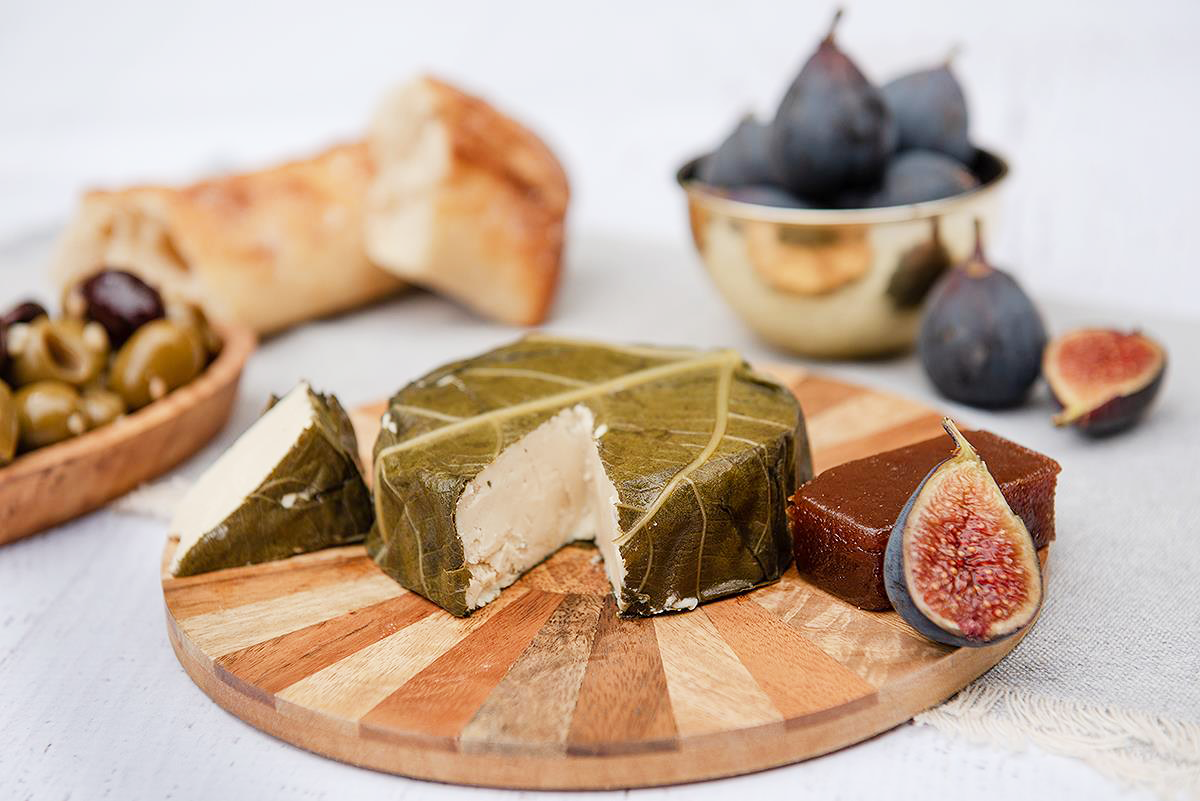 The age of vegan cheese
Back in 2008, Daiya launched its innovative products into, essentially, a vegan cheese void that has since been filled with many competitors. Greek brand Violife—which has been around since the 1990s—made its debut in the United States in 2018 and can now be found on shelves everywhere, including at bulk wholesale chain Costco. Now, new entrants into the vegan cheese category are coming from left and right. Last year, Bel Group (makers of BabyBel and Laughing Cow cheeses) promised to release vegan versions of its iconic cheese products and made good on that commitment with the launch of Boursin Dairy-Free Cheese Spread Alternative, made in partnership with another iconic vegan brand Follow Your Heart.
On the artisan side of the spectrum, Miyoko's Creamery dominates the market with its vegan cheeses (which are available in cashew-based and nut-free varieties). Founder Miyoko Schinner launched the company in 2014 with the mission of revolutionizing the dairy industry with vegan cheese. By 2016, the entrepreneur was moving her business into a much larger 30,000-square-foot facility in Petaluma, CA to keep up with demand. Now, her vegan cheeses and butters have come to define a new era of dairy: one where plant-based dairy is recognized (by a US District Court, nonetheless) as dairy, the way Schinner has always seen it.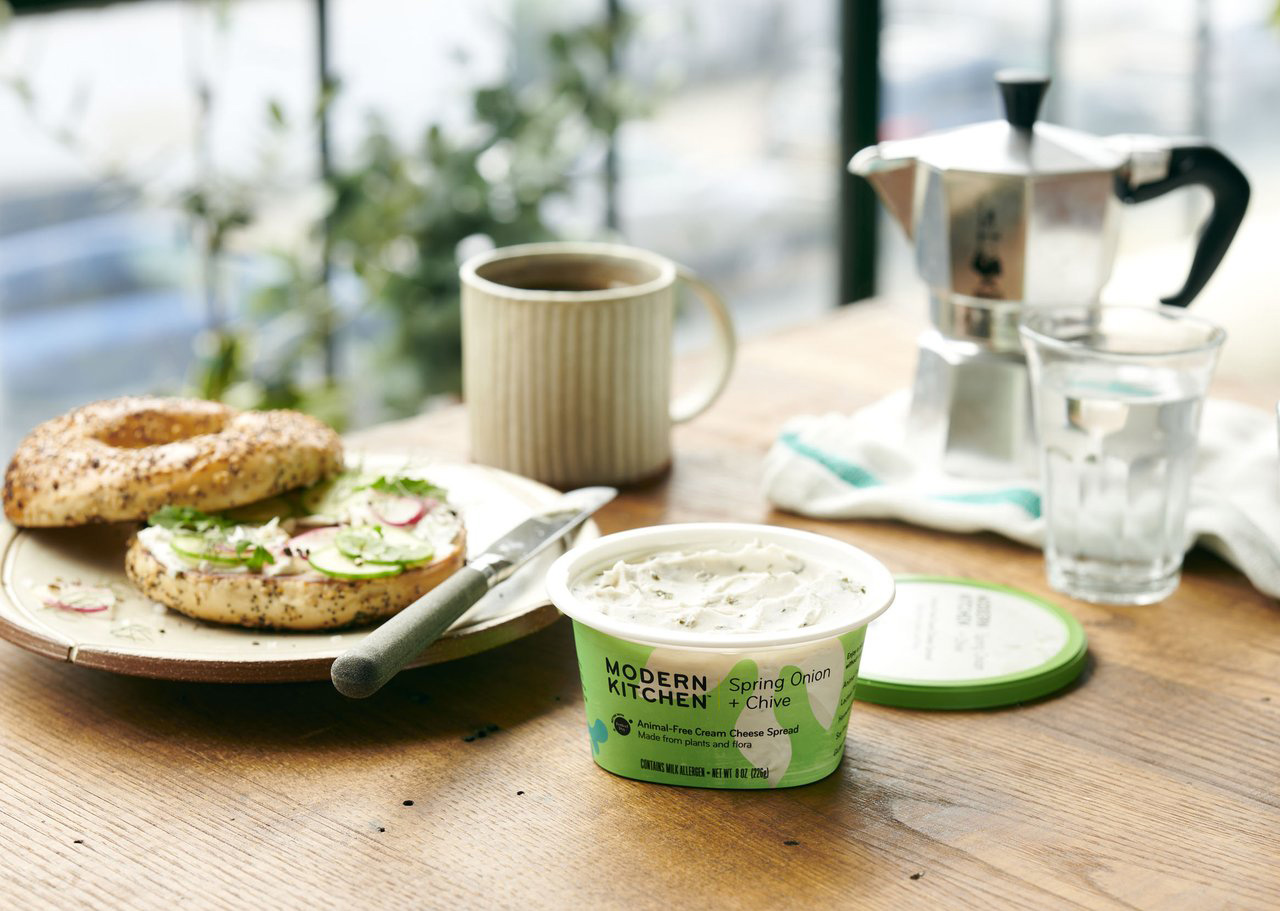 New technologies are also hitting the vegan cheese space, particularly microbial fermentation where microorganisms are tasked with producing milk proteins—a process that removes the cow from the cheese-making equation for the benefit of animals and the environment. The most well-funded startup in this space is Perfect Day which uses this process to craft animal-free whey. Earlier this year, Perfect Day launched its first vegan cream cheese made with this innovative protein under Modern Kitchen (one brand under its The Urgent Company consumer goods arm). In order to accelerate the shift away from traditional dairy production, the startup is also heavily invested in bringing its technology to other businesses, including General Mills which just launched its first vegan cheese brand Bold Cultr that uses Perfect Day's animal-free whey.
For more about Daiya's vegan cheese, read:
Daiya Launches Bulk Packs of Vegan Cheese at Costco
Gino's East Becomes First Major Chicago Pizza Chain to Offer Vegan Cheese
Largest Bagel Chain in Us Testing Nationwide Rollout of Vegan Schmear