This week, Beyond Meat's vegan chicken tenders became available at more than 8,000 stores nationwide, including Albertsons, CVS, Sprouts and Whole Foods Market. Throughout April, the vegan tenders will expand into all Kroger banners, as well. Beyond Meat's vegan chicken tenders made their debut in October 2021 at stores nationwide, including Walmart locations.
"Building on the positive momentum of our recent chicken launches, we're excited to significantly expand the availability of our Beyond Chicken Tenders by showing up in more places for our consumers—from their favorite supermarket or drugstore, to large warehouse clubs—making delicious, nutritious and sustainable plant-based meat more accessible than ever before," Deanna Jurgens, Chief Growth Officer at Beyond Meat, said in a statement.
The Beyond Chicken Tenders are made from a base of faba beans which deliver the same chicken texture and taste without hurting animals or the environment. The cholesterol-free vegan chicken tenders feature 50-percent less saturated fat than traditional chicken tenders and will be available fully cooked and frozen in eight-ounce bags for a suggested retail price of $4.99 each.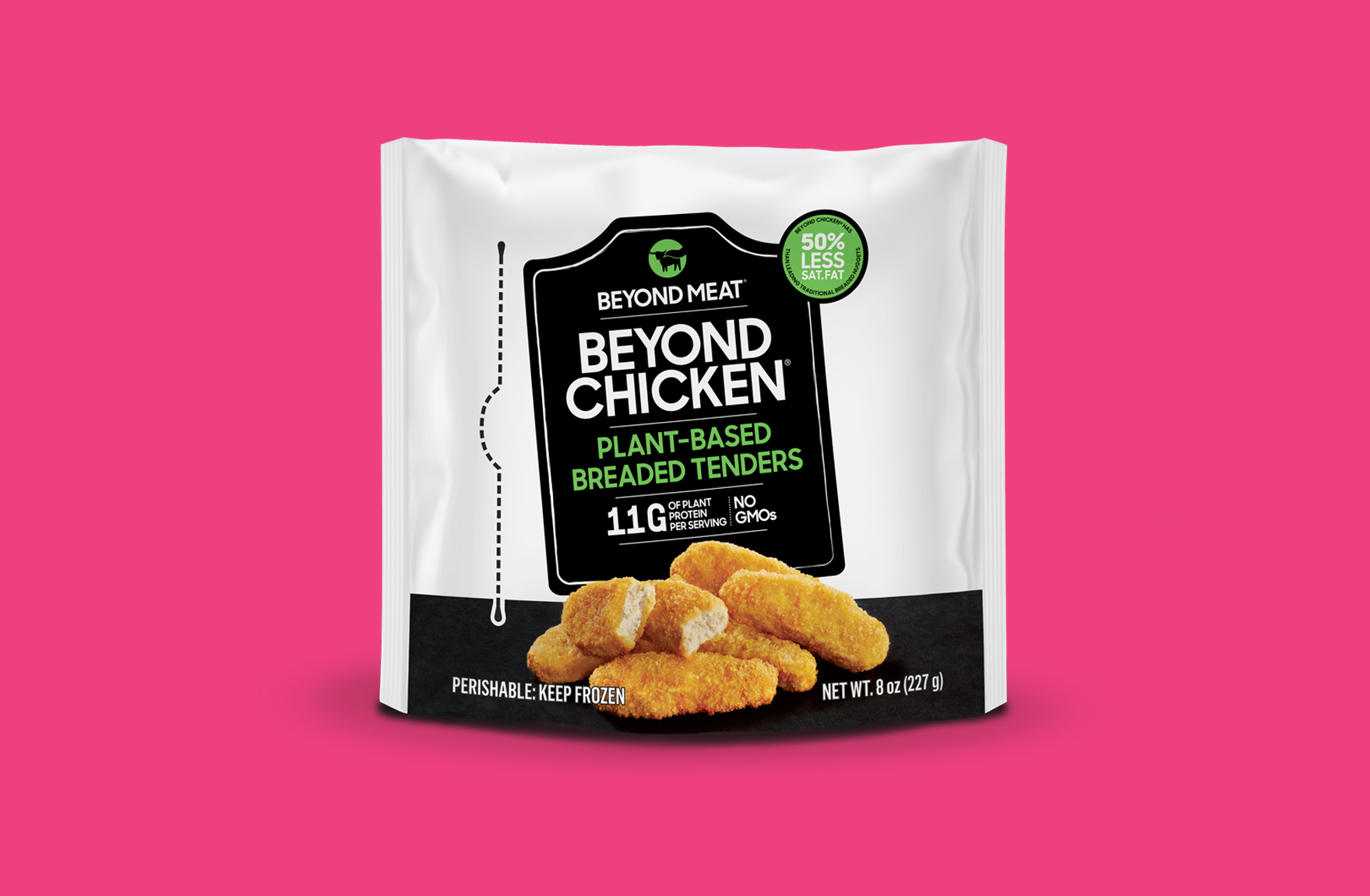 The vegan chicken tenders are coming to stores after a foodservice launch this summer at 400 restaurants where the Beyond Chicken Tenders were used by chefs as substitutes in a variety of chicken dishes and appetizers. While Beyond Meat previously offered a vegan chicken product in 2012, the new Beyond Chicken Tenders were created to deliver the same juiciness and taste modern plant-based consumers expect.
"Following the success of our plant-based chicken in restaurants, fans were eager to get their hands on a retail product that's readily accessible and can be cooked at home anytime," Beyond Meat Chief Growth Officer Deanna Jurgens said in a statement. "We're thrilled to be answering consumer demand by launching Beyond Chicken Tenders at prominent retailers nationwide, continuing our momentum in the plant-based poultry category."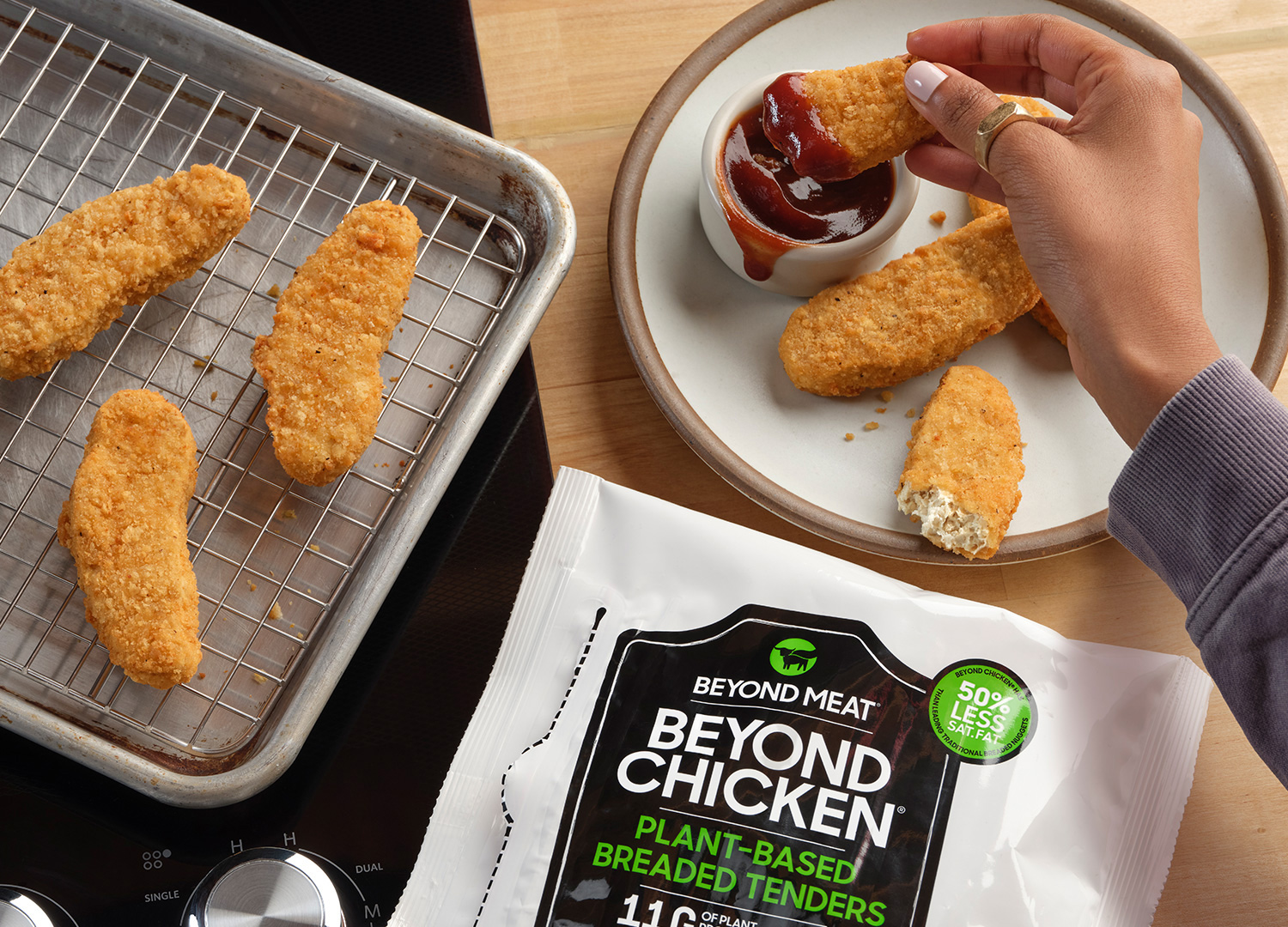 In addition to Walmart—which stocks a variety of Beyond Meat's vegan products—the new Beyond Chicken Tenders will be available at ​​Jewel-Osco, Safeway in Northern California, Harris Teeter, Giant Foods, and ShopRite, with other retailers expected to be added later this year. A retail availability tool to help track down Beyond Chicken Tenders in stores can be found here.
Beyond Meat's venture into vegan chicken
Previously known for its vegan beef and pork alternatives, Beyond Meat made a big entry into the vegan chicken space this summer. In addition to launching its Beyond Chicken Tenders at 400 restaurants—spanning vegan fast-food chains such as Next Level Burger to traditional chicken shops such as Fire Wings—the brand partnered with some big names in fast food to create bespoke vegan chicken options.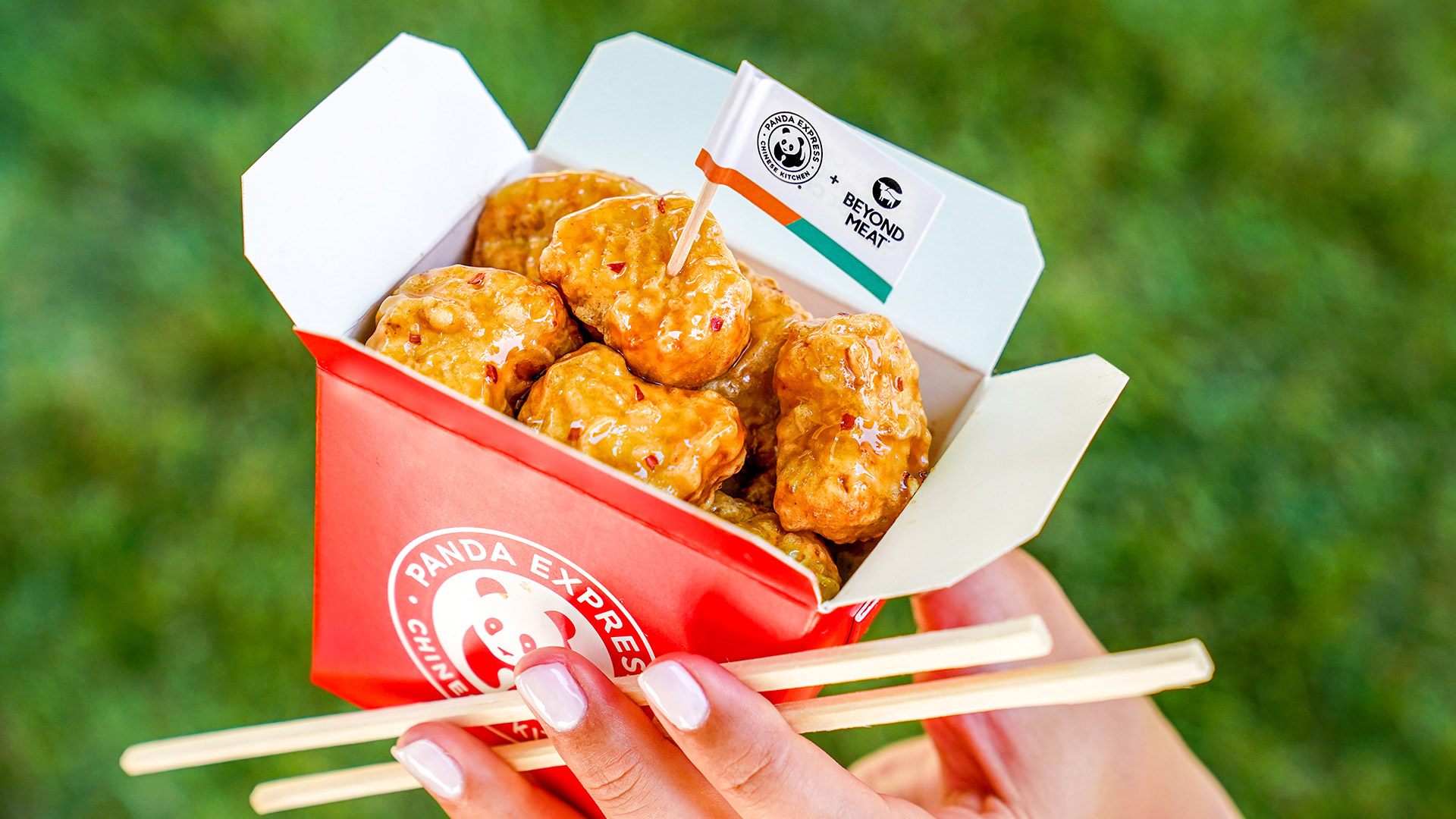 At Panda Express, Beyond Meat worked with the chain's culinary team to recreate the iconic Orange Chicken—a staple menu item since the 1980s which accounts for one third of Panda Express' business. The resulting concept was the Beyond the Original Orange Chicken (BTOOC), which featured a crispy vegan chicken coated in a spicy and tangy sauce. Panda Express tested the BTOOC for a limited time at a handful of locations in the New York City and Los Angeles areas in July and sold 1,300 pounds of vegan chicken on its first day. The successful test will inform the potential national rollout of BTOOC at Panda Express.
At A&W, Beyond Meat created a vegan chicken nugget that was available at 1,000 locations across Canada in August. Offered as a six- or 10-piece meal, as well as an option for the A&W Kids' Pack, the vegan chicken nuggets were so popular that they sold out across all A&W stores.
In 2019, Beyond Meat also worked with KFC to create the Beyond Fried Chicken, a vegan chicken option the chain tested at one location in Atlanta. After selling out of Beyond Fried Chicken in less than five hours, KFC expanded the vegan chicken to additional locations in the South and Southern California for a limited time. The chain has yet to announce a national launch.
Everyone wins with vegan chicken wars
The entry of Beyond Meat's vegan chicken tenders into the retail space follows closely behind its leading competitor Impossible Foods. This month, the brand's first vegan chicken product, Impossible Chicken Nuggets, began rolling out at grocery stores with the aim of reaching 10,000 stores by the end of the year. The vegan nuggets will be stocked at Walmart, where they will soon be joined by Beyond Chicken Tenders.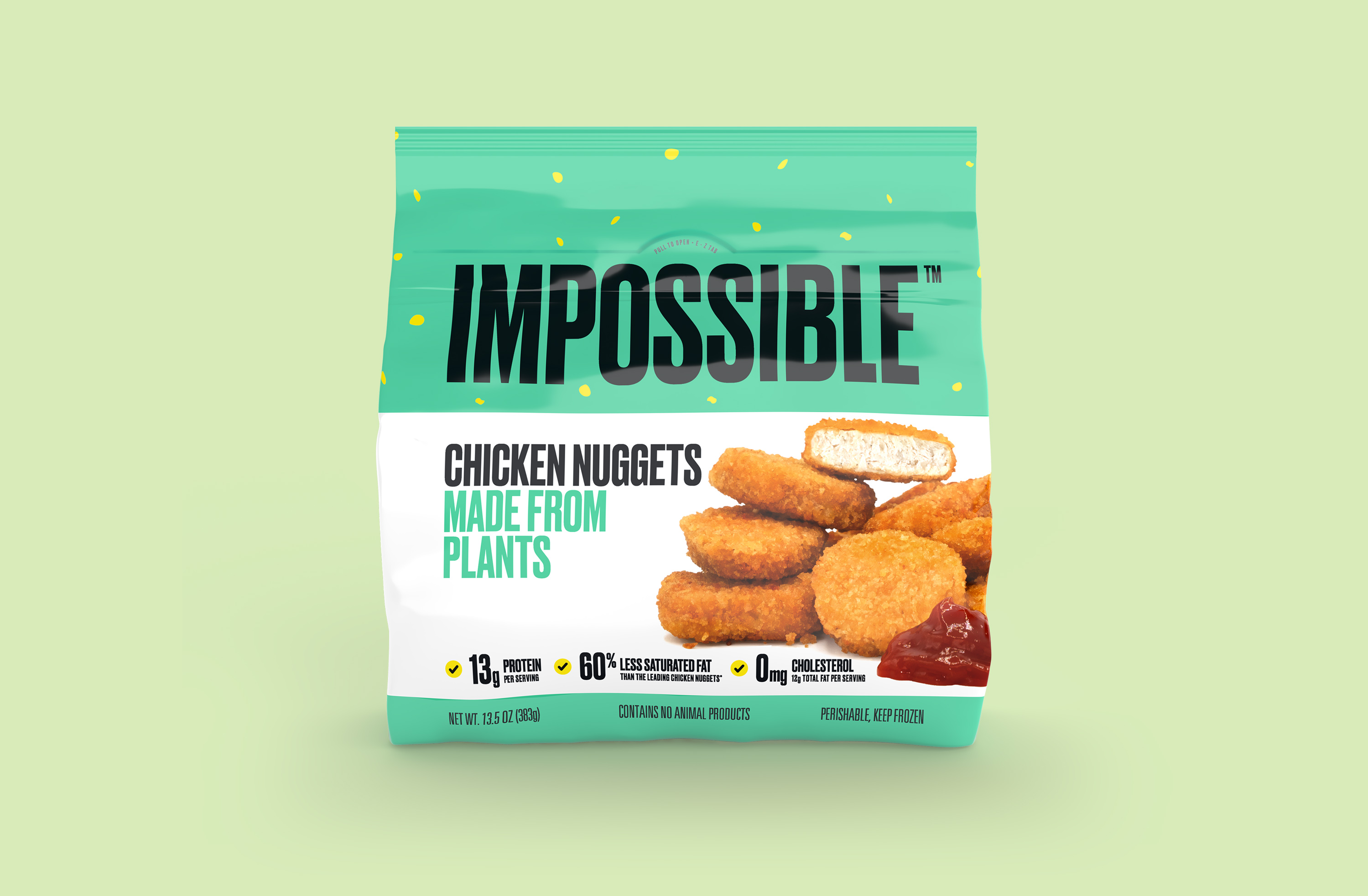 The soy- and sunflower oil-based vegan nuggets are also now at 150 restaurants, including eateries owned by celebrity chefs David Chang (Fuku in NYC); Sean Brock (Joyland in Nashville, TN); and Marcus Samuelsson (Red Rooster in NYC).
With simultaneous launches by Beyond Meat and Impossible Foods, the vegan chicken wars are waging on, as the brands and others vie for shelf and menu space for their innovative vegan meats. However, unlike the animal-based chicken wars between the likes of Popeye's, Chick-fil-A, and KFC, the vegan chicken wars are a win for everyone from people to animals to the environment.