Vegan fast-food chain Project Pollo is on a mission to put Chick-fil-A out of business by 2030, and its founder Lucas Bradbury recently appeared on ABC's Shark Tank to pitch the idea to celebrity investors Mark Cuban, Lori Greiner, Kevin O'Leary, Barbara Corcoran, and guest "shark," comedian Kevin Hart.
A longtime fan of the show, Bradbury credits Cuban—Shark Tank's resident vegetarian—for starting the CEO's journey to the ABC reality show. "It was a Sunday evening, and I received an email from [Cuban] saying, 'I think Project Pollo should go [on] Shark Tank,'" Bradbury told VegNews. "He copied in the casting director. I'll never forget where I was, what I was doing, or what I was eating." After months of waiting and working on how to present the company on the show, Bradbury's pitch day came on Project Pollo's first anniversary, September 18, 2021. "I was shocked and super ecstatic to have the opportunity to be in a room of such talented people and get feedback," said Bradbury.
With samples in tow, the founder wowed the judges with Project Pollo's plant-based nuggets, buffalo macaroni and cheese, and Deluxe Chicken Sandwiches. "I've tried a lot of fake chicken," O'Leary shared. "This is the best I've had." Despite the rave food reviews, the sharks proved reluctant (citing the vegan chain's rapid expansion as cause for concern), and Bradbury walked away without a deal.
While the sharks gave Bradbury advice to "slow down," the entrprenuer is not planning on it anytime soon. "Lori compared me to a cyclone," said Bradbury in a post-pitch interview during the episode. "I'm from Kansas. Tornadoes are in our backyard every day. We're going to explode, and we're going to continue this pattern and go all across the United States opening up Project Pollo [locations]."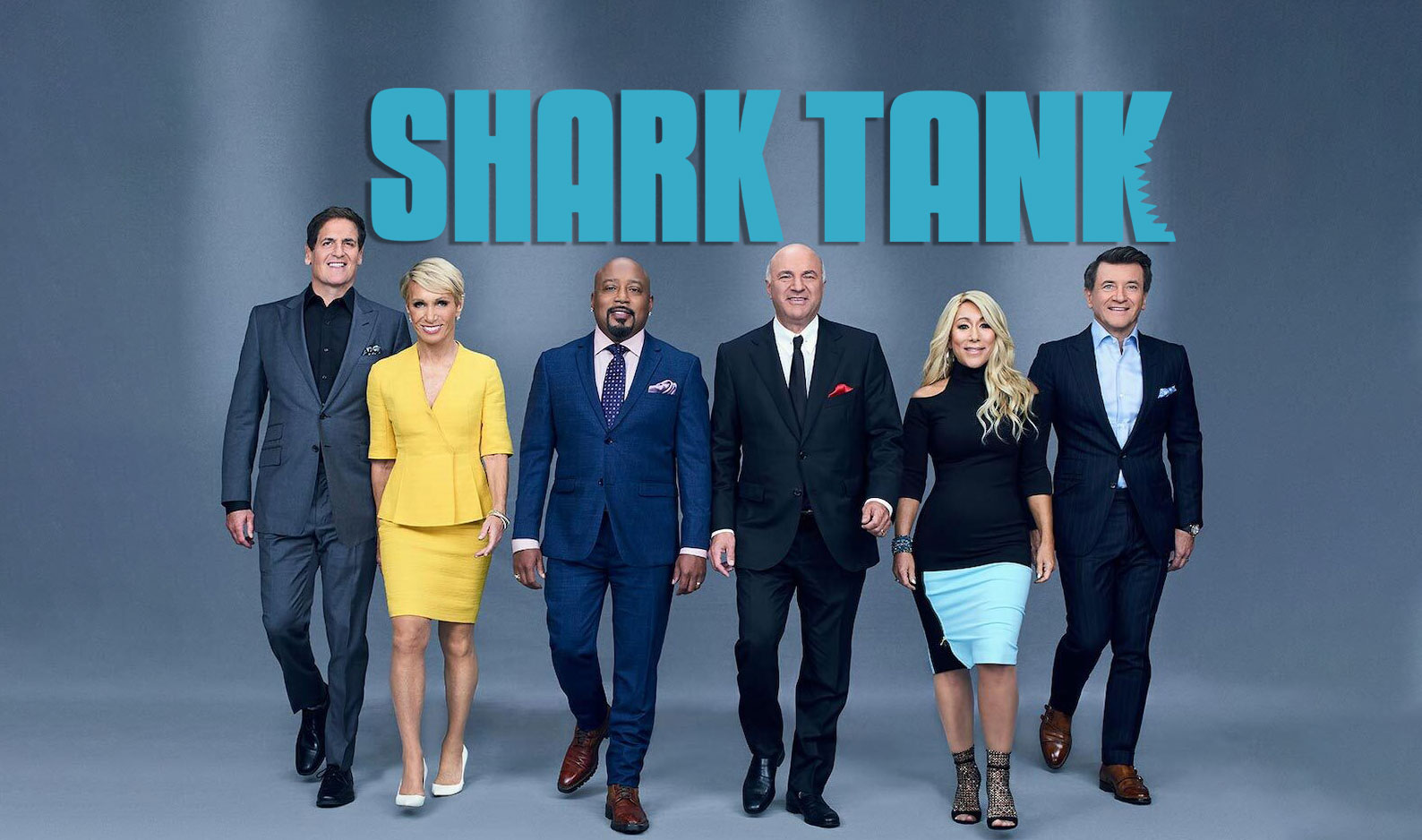 ABC
Before arriving on set, the founder had only one goal for his time with the sharks: act in the best interest of Project Pollo. "We were very open and receptive to partnering [with a shark], but we also knew going onto the show that we wouldn't undervalue the business. Sharks can be very beneficial […] but I knew we wouldn't sell ourselves short," he said. And the founder stuck to his guns, despite the sharks criticizing his $2.5 million proposal in exchange for five percent ownership.
Since filming, the vegan chain has added a number of investors who are experts in the world of fast-food business.
Vegan chicken chain Project Pollo takes flight
Bradbury is an entrepreneur and longtime vegan who never expected to open a plant-based chicken chain during the height of a global pandemic. At the close of 2019, Bradbury decided to walk away from another Texas-based vegan restaurant to focus on starting a family. The COVID-19 pandemic threw his plans for a loop, and the entrepreneur jumped back into the service industry headfirst.
The idea for Project Pollo first emerged after Bradbury took notice of the countless fast food-chains increasingly closing locations permanently. Bradbury focused on vegan chicken to fill a white space in the growing plant-based movement—which is dominated by companies making alternatives to beef. Because poultry is the most consumed meat worldwide by weight, he also wanted to create a chain that would be appealing to global palettes.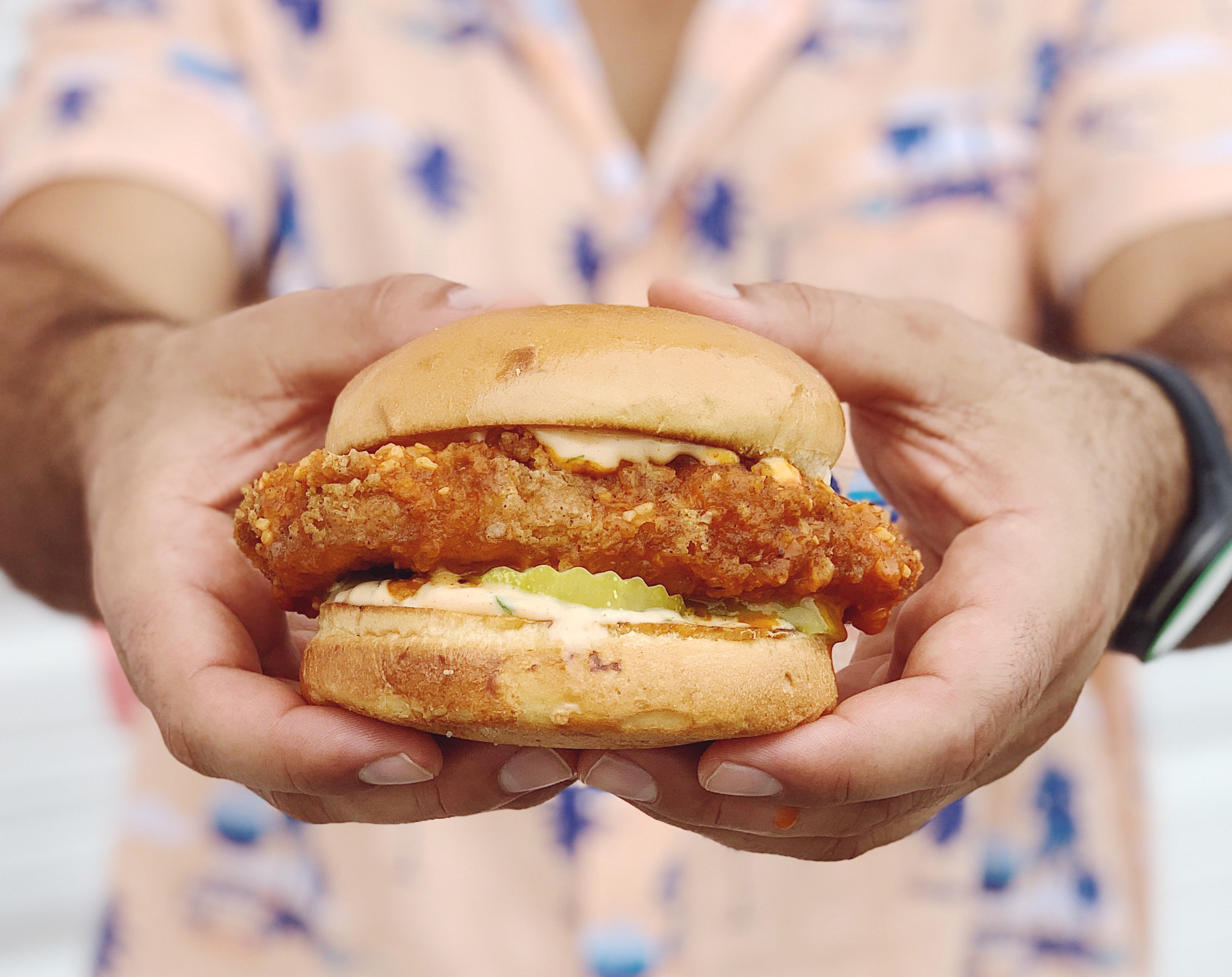 Project Pollo
Bradbury tested out Project Pollo for the first time after he was approached by a local brewery interested in launching a food concept in order to meet re-opening eligibility requirements set during the COVID-19 pandemic. On September 16, 2021, Bradbury purchased a food truck, finalized a menu the next day, and officially opened for business on September 18.
Project Pollo is for the people
With Project Pollo, Bradbury hopes to change the way people in the US are eating and aims to "move the needle of mass consumption" in favor of sustainable, plant-based options. And he's right on track—Project Pollo is well on its way to operate 100 locations by the end of 2025. Accessibility, Bradbury notes, is also crucial.
After the founder challenged his family to eat plant-based for the month of May 2020, they reported enjoying the health benefits but ultimately felt the lifestyle was unsustainable due to the lack of affordable, readily available alternatives. This only reiterated the need for affordable options at Bradbury's then emerging fast-food concept.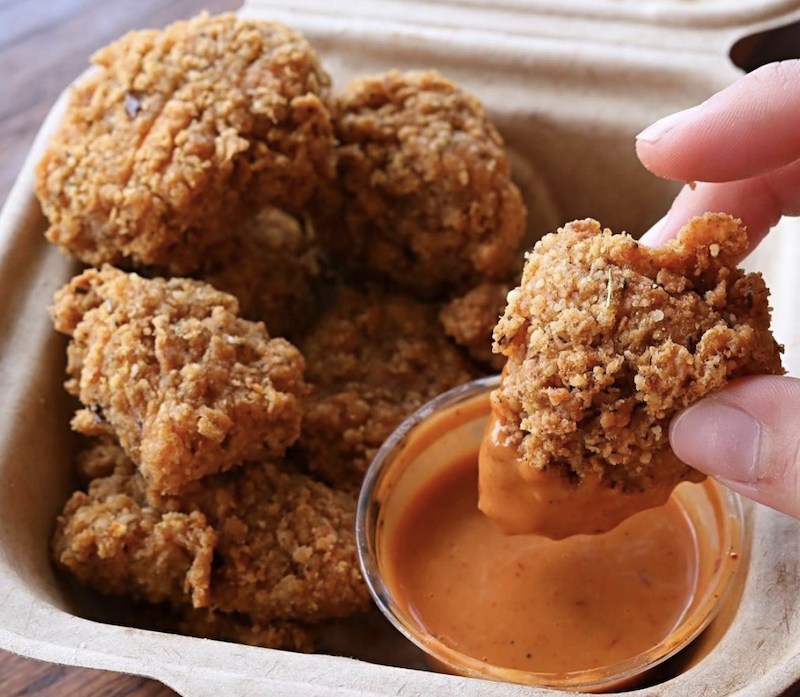 Project Pollo
Today, Project Pollo has built a reputation for prioritizing people over profits. The Kansas-born entrepreneur, who watched his mom juggle three jobs to make ends meet, prides himself on Project Pollo never turning away hungry guests simply because they cannot pay. The vegan chain utilizes a pay-what-you-can-model, pays employees $15/hr (well above the local minimum wage), offers benefits, and regularly launches campaigns that provide local communities with free food.
Beyond Shark Tank
Outside of his Shark Tank appearance, Bradbury is focused on Project Pollo's expansion across Texas and into Phoenix, AZ; Miami, FL; and Las Vegas, NV. Residents of Phoenix, AZ and Las Vegas, NV can expect to dine at Project Pollo later this summer. Miami locals can get a taste for themselves as early as the end of the year.
Outside of Project Pollo's rapid expansion, Bradbury is partnering with Beyond Meat for a free burger giveaway the week of May 29 at all Project Pollo locations. Come November, the chain is joining forces with vegan chicken brand TiNDLE to provide free food in honor of World Vegan Month.
For more Project Pollo and 'Shark Tank', read:
This Entrepreneur Aims to Put Chick-fil-A Out of Business
Texas Food Cart to Give Away 1,600 Vegan Chicken Sandwiches
Black-Owned Vegan Meat Brands Strikes Deal on 'Shark Tank'
This story has been updated to include details from Project Pollo's Shark Tank appearance.