Movie-goers are hungry for more vegan snacks, according to a recent survey conducted by Fandango—the largest online movie ticket sales platform in the United States. Fandango's May 2022 "Concession Confessions" survey included 2,500 movie ticket buyers from across the country. The findings show that 81 percent of movie-goers believe concessions are an important part of the theater experience, with 47 percent saying that they will purchase concession food even if they are late to a movie.
And while 72 percent of movie-goers choose Coca Cola products as beverage options and 45 percent want bottomless sodas at concessions, a majority of respondents (55 percent) revealed they want healthier, vegan options when going to the movies.
"Summer moviegoing season is in full swing, and it's that time of year when fans are craving those spectacular 'popcorn movies.' We call them 'popcorn movies' for a reason: because concessions are an essential part of the theatrical experience," Fandango Managing Editor Erik Davis said in a statement. "Summer movies allow us to escape our daily routines and discover new, unforgettable adventures at our local theaters, and with Top Gun: Maverick thrilling audiences, and Jurassic World Dominion and more summer blockbusters on the way, theaters are buzzing with breathtaking, big-screen excitement and fans craving those irresistible snacks."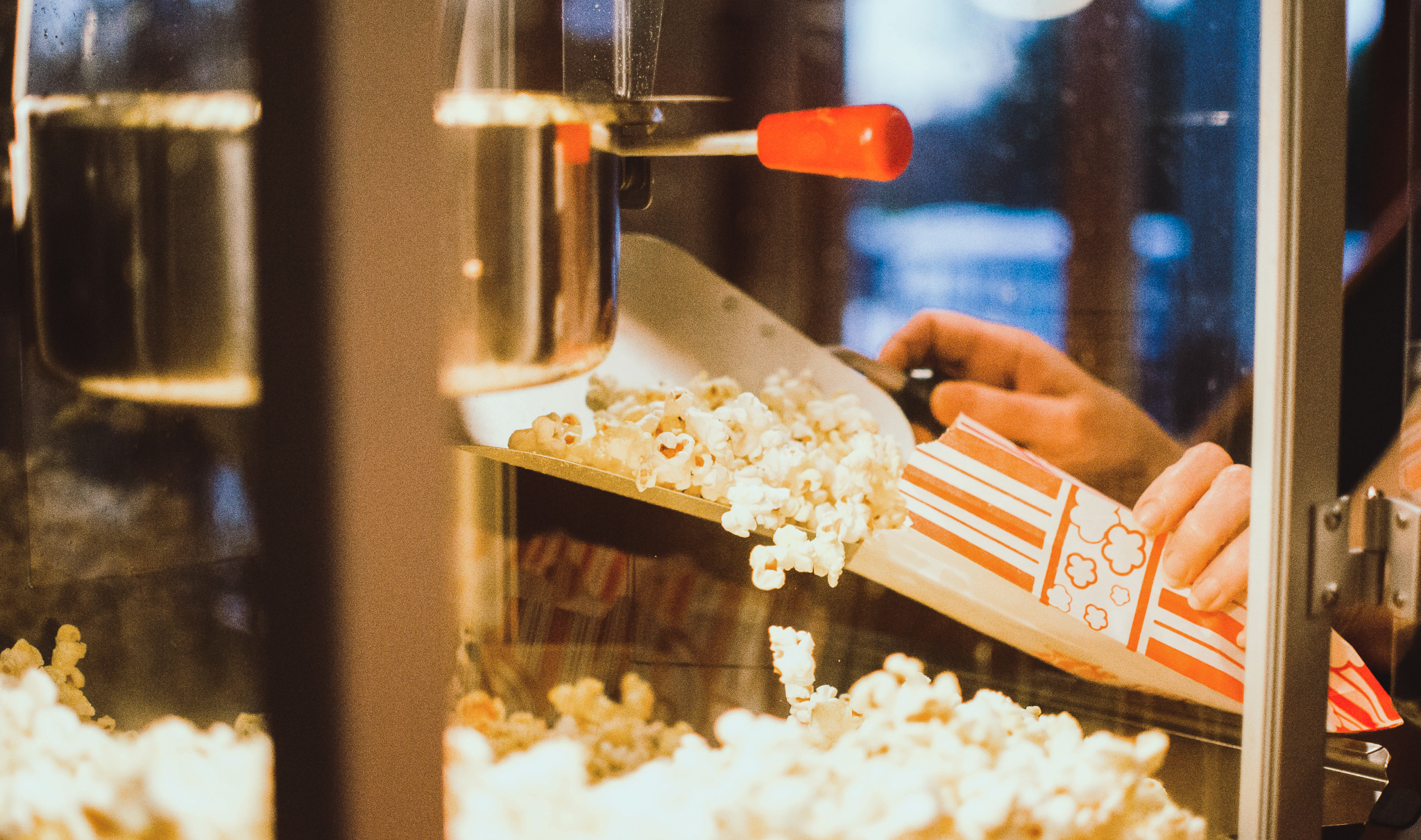 Vegan snacks at the movies
Undoubtedly the most popular vegan concession snack is popcorn and, according to Fandango's survey, movie-goers agree. An overwhelming majority (83 percent) of movie-goers believe concession popcorn tastes better, with 76 percent indicating they are more likely to eat popcorn at theaters than at home. When it comes to the size of orders, 66 percent get a large or extra large size every time they see a movie and 47 percent would prefer a bottomless popcorn bucket.
And while popcorn is a popular snack, for the 55 percent that want more vegan options, theater chain AMC has got it covered. In January, AMC added plant-based chicken nuggets made by Impossible Foods to concessions at hundreds of its theaters across 37 states.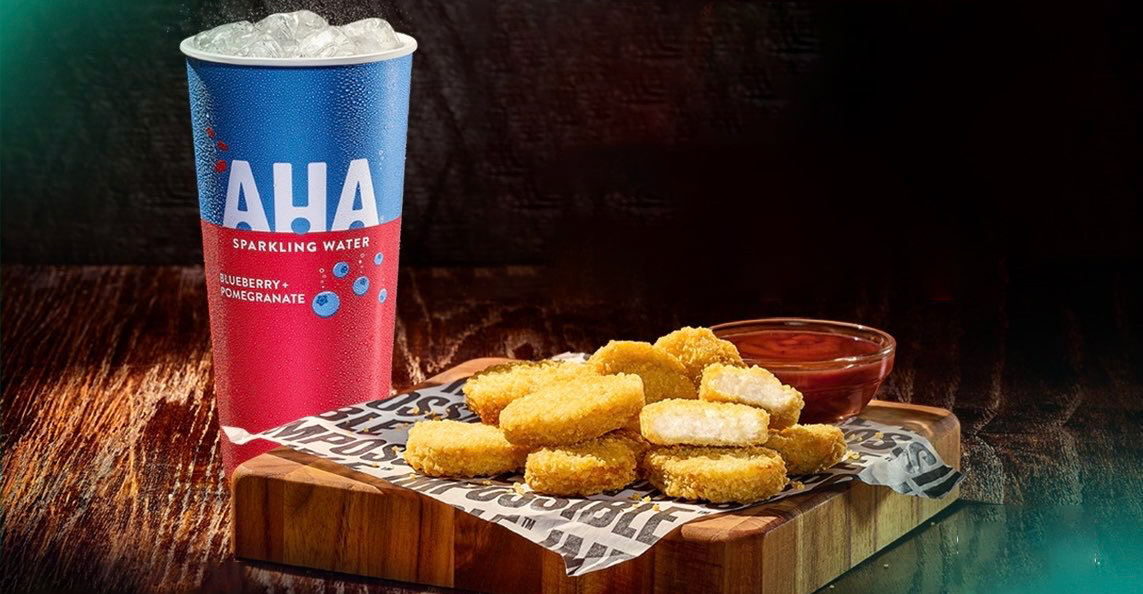 AMC
Over at Alamo Drafthouse—a theater chain focused on a more intimate "dinner and a movie" experience—Beyond Burgers have been on many of its menus since 2017. The chain expanded options in 2018 to include buffalo cauliflower wings, plant-based pizzas with a variety of toppings, and vegan chocolate chip cookies—all ordered by customers from their seats while enjoying the movie.
The Fandango survey also revealed that 58 percent of movie-goers like to mix sweet and salty flavors by putting candy in their popcorn. Accidentally vegan candy options at the movie concessions often include classics such as Swedish Fish, Sour Patch Kids, and Red Vines—the latter being the favorite licorice brand among west coast movie-goers, according to Fandango's survey.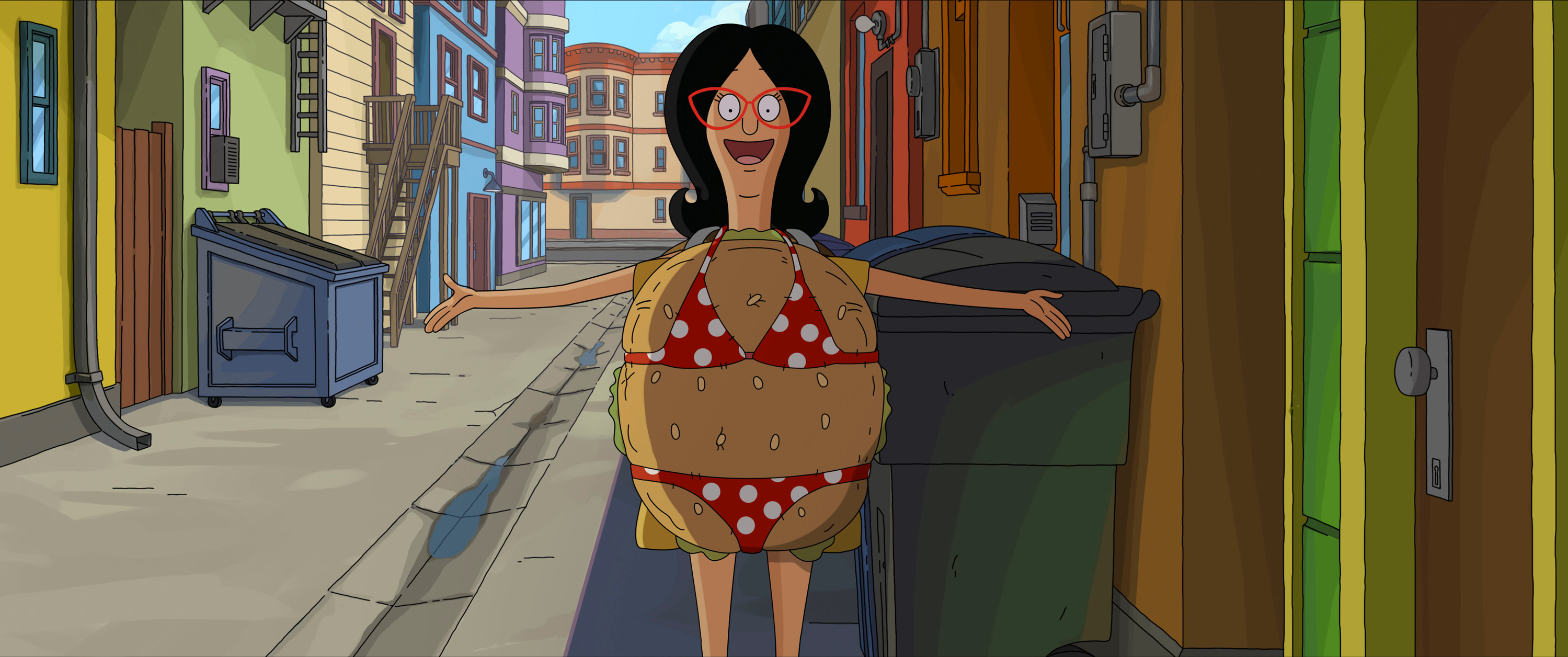 Summer blockbusters with a vegan twist
As Fandango's Davis mentioned, summer blockbusters such as Jurassic World Dominion are drawing crowds looking for cravable snacks and the latest installment of the dino-drama flick comes with a plant-based burger twist. Prior to the film's debut on June 10, Carl's Jr. released its Jurassic Era-inspired menu, complete with a Wraptor Burger—as well as a Double Wraptor Burger—which features a lettuce-wrapped Beyond Meat patty that can be made plant-based upon request.
And the dino-lovers aren't the only ones with movie-themed plant-based burger options. That's because Impossible Foods partnered with The Walt Disney Company to create the "Get This Plant Patty Started" vegan burger to coincide with the premiere of The Bob's Burgers Movie.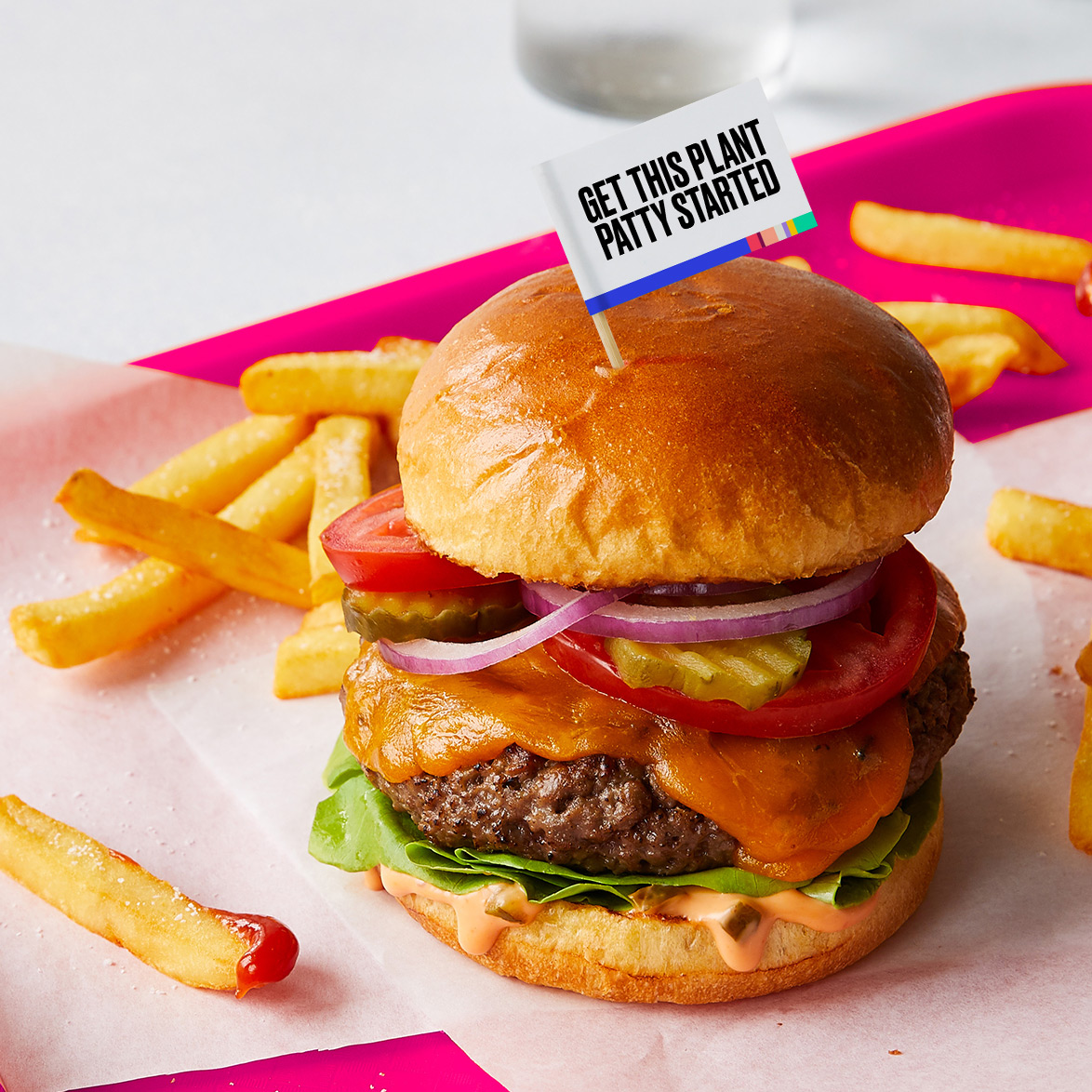 Impossible Foods
Made with an Impossible Burger patty topped with dairy-free American cheese, butter lettuce, tomatoes, onions, dill pickle chips, and slathered in a (vegan) special sauce, the Get This Plant Patty Started burger has already found a fan in Linda Belcher—or the actor, John Roberts, who brilliantly voices the famous mom. The vegan burger made its red carpet debut last month at Hollywood's El Capitan Theater and was served outside at a pop-up outside the Disney Springs AMC Theater in Florida for the film's opening weekend (May 27 to May 29).
Fandango recently sat down with Roberts, along with his The Bob's Burgers Movie, cast members to discuss his favorite movie-going snacks. It turns out, Roberts is in the 58 percent who like to put something sweet—his choice is Swedish Fish gummies—into their popcorn.
For more about vegan snacks, read:
The 11 Best Sustainable Vegan Snacks
PeaTos Takes on Frito-Lay With New Vegan Snacks
Why Pepsi Is Betting Big on Beyond Meat's Vegan Beef Jerky