Fast-food chain Pizza Hut in Germany has launched three new vegan pizzas—complete with vegan cheese and chicken. A first for Pizza Hut Germany, the chain now offers three vegan pizzas on its menu: Smokey BBQ Vegan (barbecue sauce, Violife vegan cheese, corn, onions, pepper mix, and vegan chicken); Tuscany Spicy Vegan (tomato sauce, Violife vegan cheese, corn, jalapenos, bruschetta, and balsamic vinegar); and Vegan Chik 'n' Cheez (vegan cheese sauce, Violife vegan cheese, red onions, pepper mix, mushrooms, and vegan chicken).
The chain also added a vegan pasta dish called "Creamy Cheez Pasta Vegan" with vegan cheese sauce, Violife vegan cheese, and penne.
According to Pizza Hut's social media, the chain added vegan options in response to consumer demand. "It is time! Pizza Hut goes vegan," the chain posted on Instagram. "You wished for it [and] we made it happen. We have created not just one, not two, but three vegan pizzas for you."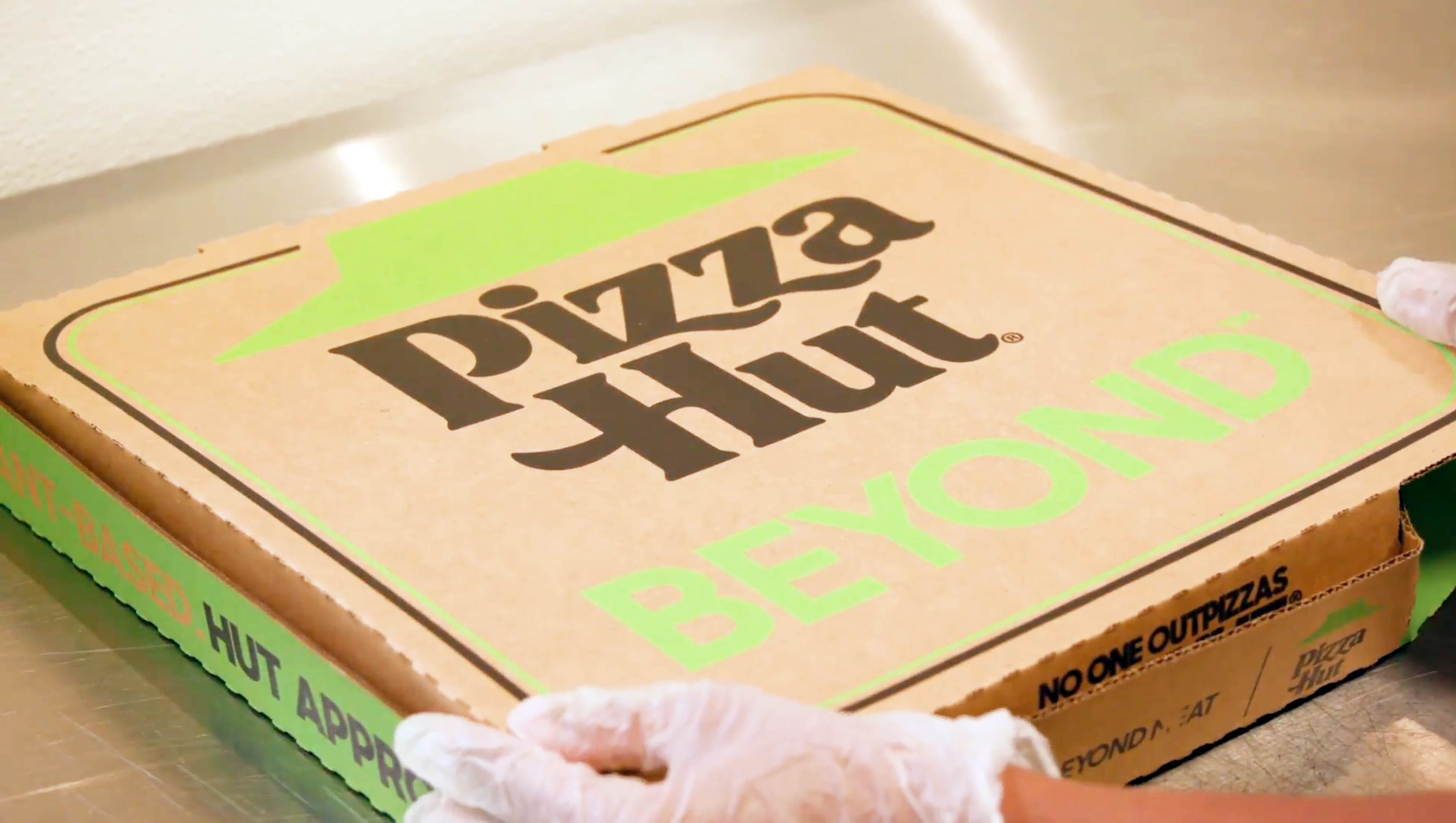 Pizza Hut
Vegan Beyond Meat at Pizza Hut
The new options at Pizza Hut Germany add to a growing list of plant-based offerings at its locations around the world. Earlier this year, Pizza Hut partnered with vegan brand Beyond Meat to add Beyond Meat Italian Sausage Crumbles as a permanent menu item at all 450 Pizza Hut locations in Canada. The vegan meat was exclusively created for Pizza Hut Canada in partnership with Beyond Meat and is featured on three menu items: The Great Beyond (a specialty pizza topped with Beyond Italian Sausage Crumbles, vegetable toppings that include sliced red onions and banana peppers, and served on any Pizza Hut crust); Beyond Italian Sausage Alfredo Loaded Flatbread (a crispy flatbread topped with Beyond Italian Sausage Crumbles, roasted red peppers, and dairy-based alfredo sauce and mozzarella cheese); and Beyond Creamy Alfredo (a dairy-based pasta alfredo dish layered with Beyond Italian Sausage Crumbles, onions, mushrooms, and mozzarella cheese).
The Canada launch was part of a larger global strategic partnership between Yum! Brands—the parent company of Pizza Hut, Taco Bell, and KFC—and Beyond Meat to create plant-based protein menu items to meet the growing consumer demand. In the United States, Pizza Hut tested two Beyond Pan Pizzas at all traditional locations and participating Pizza Hut Express locations in 2020, and in 2021 the chain added Beyond Meat vegan pepperoni to the menu of nearly 70 locations in five cities across the US for a limited time.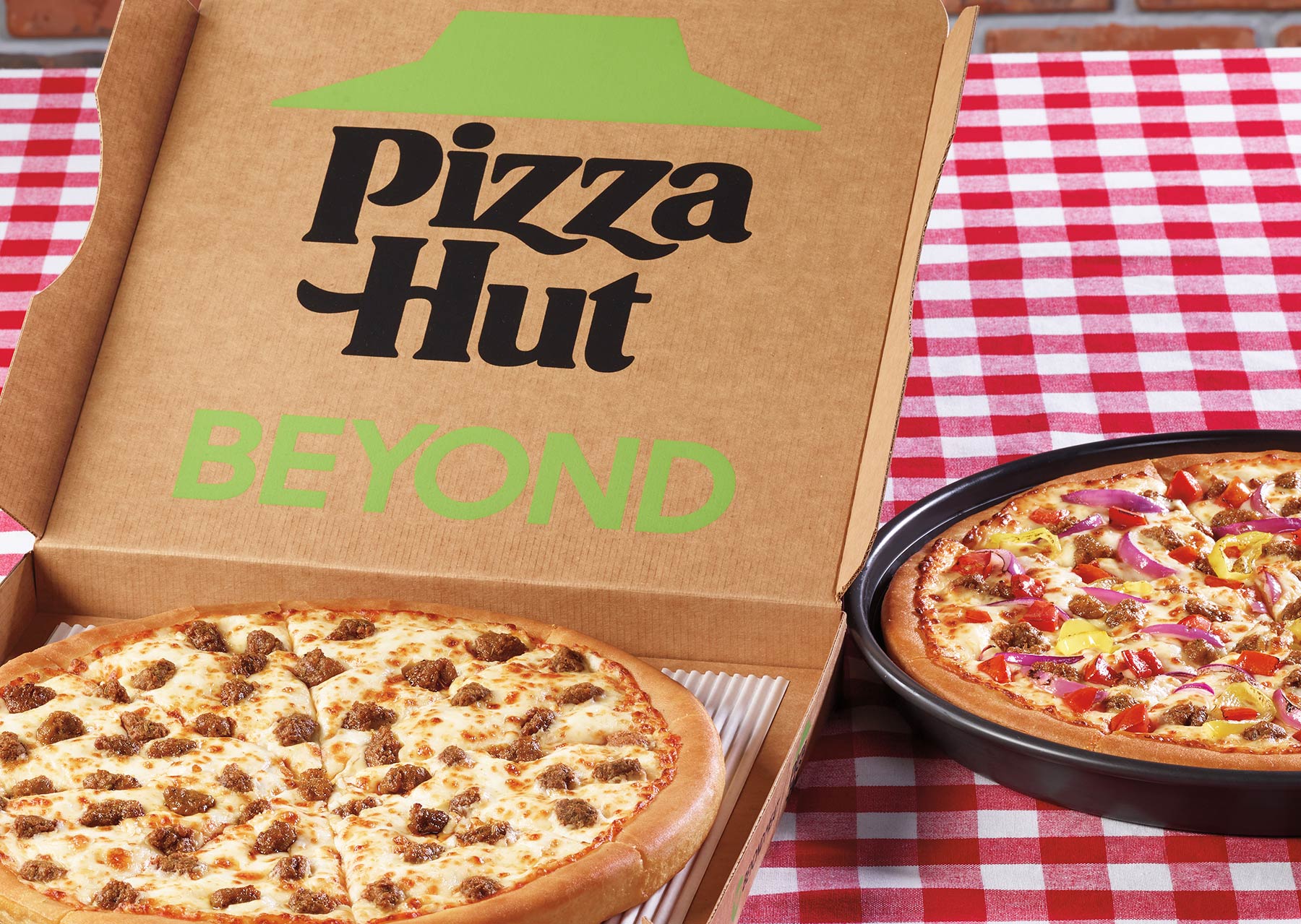 Pizza Hut
With this partnership, Pizza Hut became the first in its category to launch a plant-based meat topping across the US. "Our partnership with Pizza Hut is a category first and together we will continue to raise the bar on game changing product innovations as we introduce the delicious taste of Beyond Meat products to pizza fans nationwide," Beyond Meat CEO and Founder Ethan Brown said in a statement at the time. "We're thrilled to be on this journey with Pizza Hut that enables us to further increase access to better-for-you plant-based meat as we continue to expand our partnership with Yum! Brands."
Pizza Hut gets into vegan meat in Europe
After a successful trial of Beyond Meat Pizzas in the United Kingdom, Pizza Hut brought the vegan meat back as a permanent menu option at all Pizza Hut UK locations in July 2021. Previously, the chain offered most offerings with dairy-based cheese, including The Beyond Italian Style Sausage Supreme, which is topped with vegan Beyond Italian Style Sausage, mozzarella cheese, mixed peppers, mushrooms, and crunchy red onions. The chain now offers a range of both vegan and vegetarian options featuring Beyond Meat, including Vegan Pepperphoni Feast with vegan cheese and pepperoni.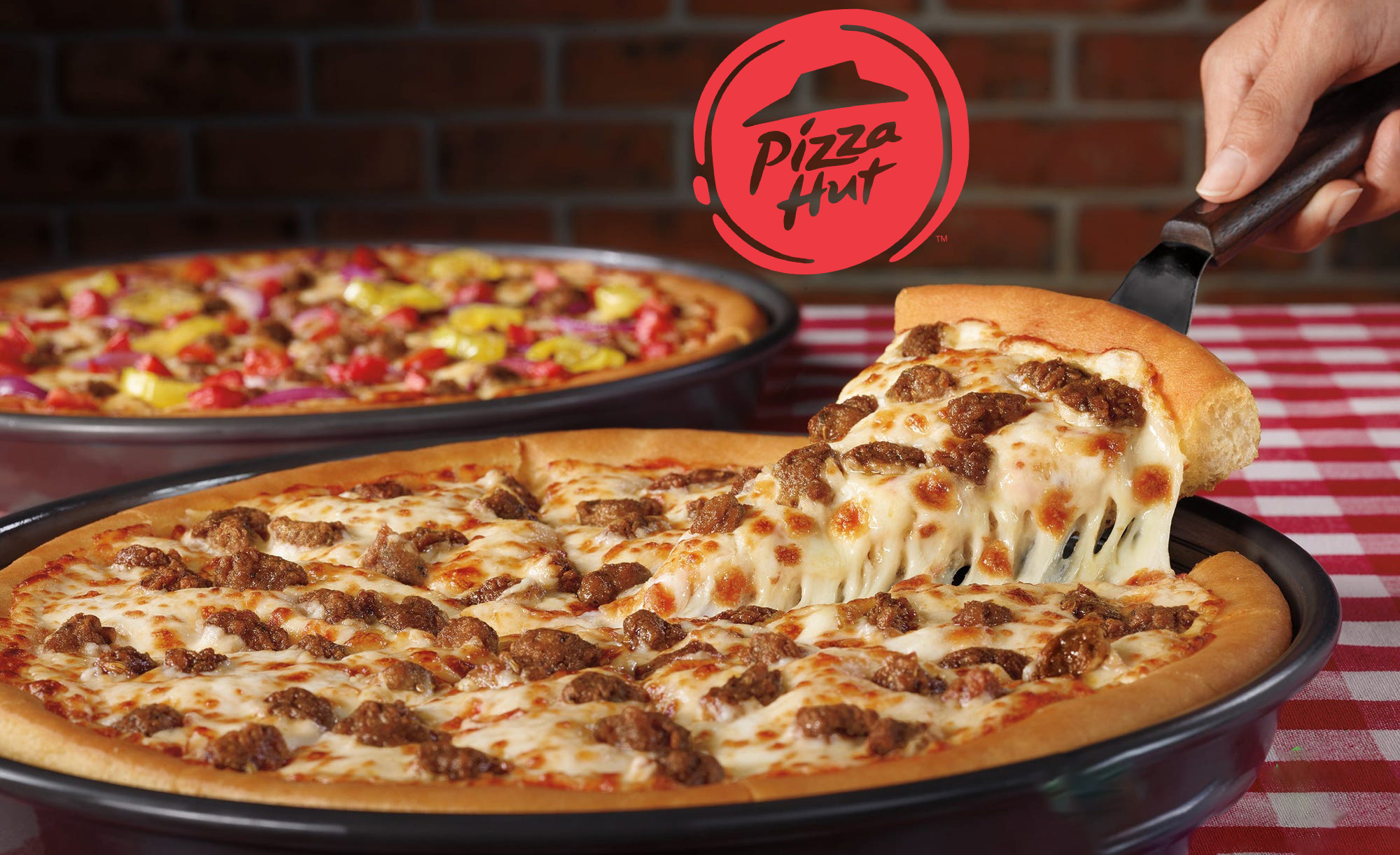 Pizza Hut
Over in Belgium, Pizza Hut tested Beyond Meat on its menu for a limited time before bringing it back as a permanent menu item. The chain now offers The Beyond Pizza, featuring tomato sauce, vegan cheese from Violife, Beyond Burger crumbles, mushrooms, red onion, pepper and parsley.
"At Pizza Hut we see that our customers are increasingly looking for plant-based options to their favorite dishes," explains Stef Meulemans, CEO of Top Brands, and Pizza Hut in Belgium, said in a statement. "We are delighted to meet this demand through our collaboration with Beyond Meat, a leading producer of plant-based meat."
For the latest vegan news, read:
13 Lawmakers Demand FDA Set Guidelines For Animal-Free Drug Testing
A Diet Rich in Plants Reduces Breast Cancer By 14 Percent, Study Finds
10 Percent of Meat, Dairy, and Eggs Will Come From Alternative Proteins