Short animal-rights film Save Ralph just won the Grand Prix for Good award at the Cannes Lions Festival, securing the top recognition for a nonprofit film entered in this year's creative arts festival. The Cannes Lions Awards are known as one of the most prestigious global awards in creative excellence, and the Grand Prix for Good award is given in recognition of employing creativity in a way that benefits the world at large.
Created by Humane Society International (HSI) for the purpose of exposing the horror of cosmetic animal testing in a new way, the stop-motion animation film follows Ralph (voiced by famed director Taika Waititi) as he goes about his day as a rabbit who is tested upon in a lab. Interviewed by comedian Ricky Gervais, Ralph—who has lost sight in one eye—divulges his life as a lab animal and the effects it has had on him and his family. Other A-list celebrities, including Zac Efron, Olivia Munn, Tricia Hefler, and Pom Klementieff, lend their voices to supporting roles in Save Ralph.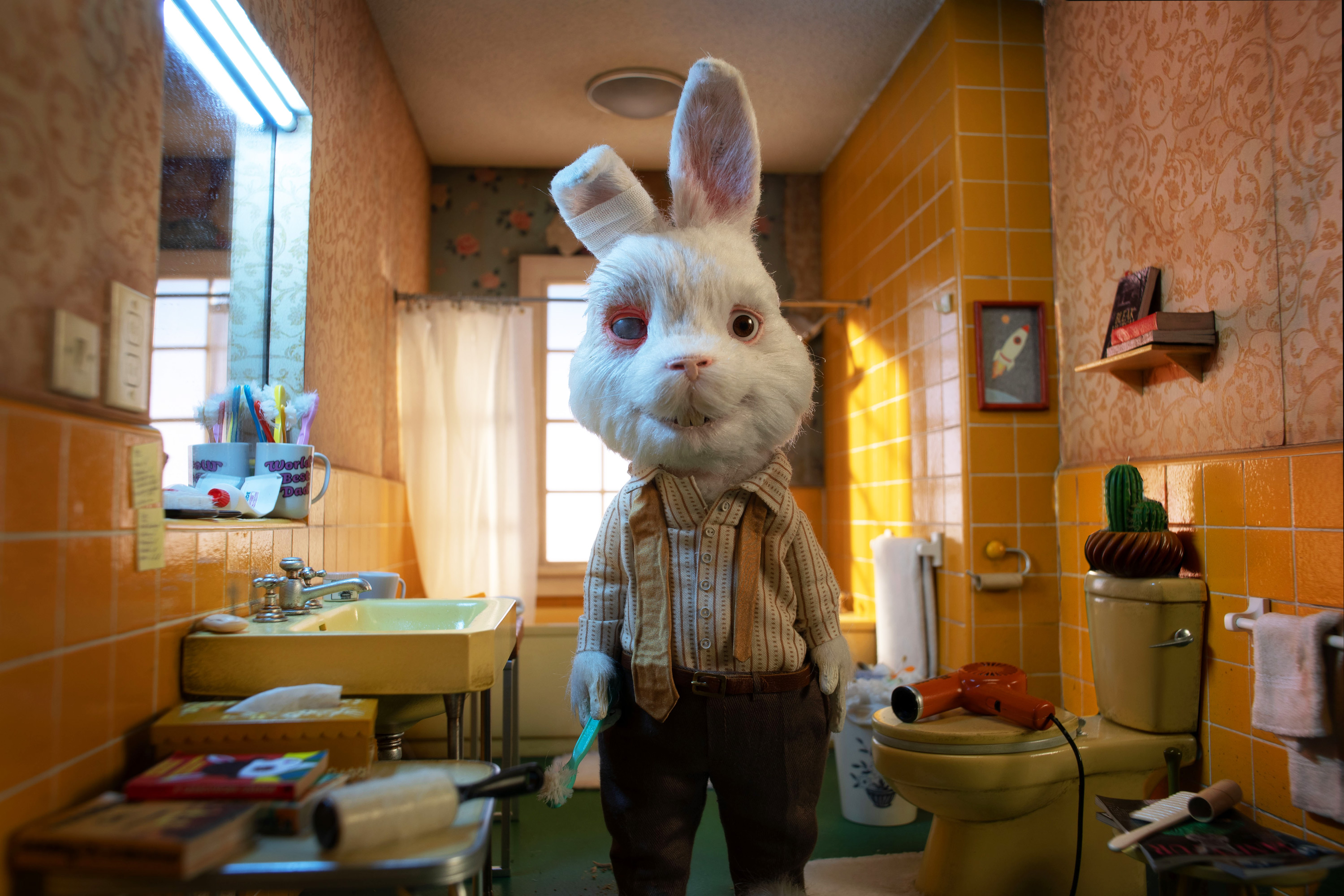 HSI
Donna Gadomski, HSI's senior director of external affairs and Save Ralph executive producer, was in Cannes to accept the Grand Prix for Good award. "We are absolutely ecstatic that Save Ralph was awarded the Grand Prix for Good. This prestigious recognition by the Cannes Lions jury is an honor and a testament to Ralph's powerful message that testing cosmetics on animals is cruel and needs to stop," Gadomski said in a statement. "It was truly a privilege to accept this award on behalf of the extraordinary Save Ralph filmmakers and the brilliant HSI team working tirelessly around the world to end cosmetics animal testing for good."
The three-minute, star-studded, stop-motion animation film is written and produced by vegan filmmaker Spencer Susser, filmed by British cinematographer Tristan Oliver, and animated by industry giant Tobias Fouracre (the latter two are known for their work on Wes Anderson films). The film's puppets and sets are made by puppet master Andy Gent's Arch Model Studio. "A few small stop-motion frames in camera and one giant leap forward for animal testing kind," Gent said about the Cannes Lions win in a statement.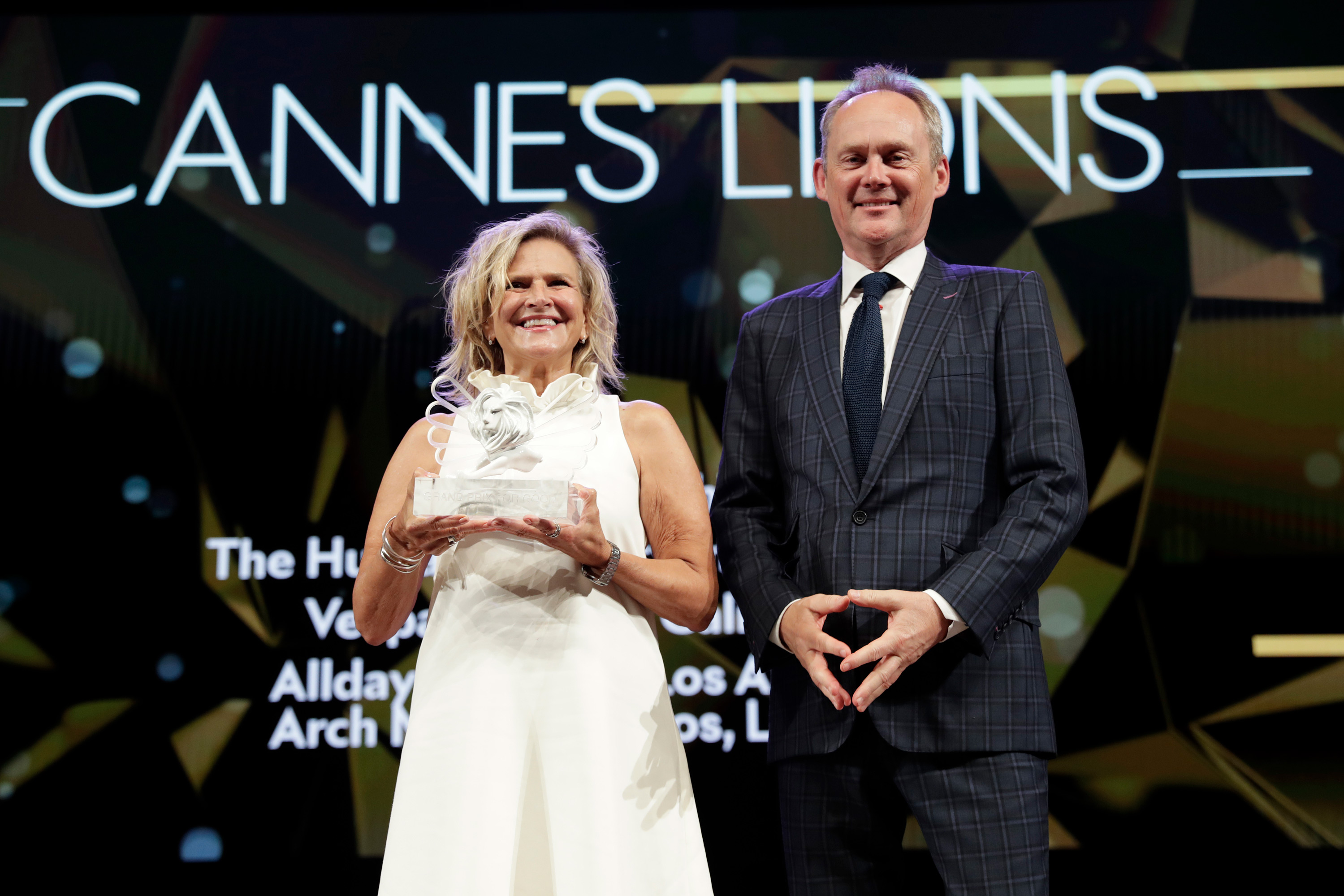 HSI
The state of cosmetic animal testing worldwide
As is illustrated so poignantly in Save Ralph, cosmetic animal testing includes horrific experiments where animals are abused with impunity for the sake of beauty products. Luckily, these archaic and ineffective testing methods are increasingly facing bans in countries around the world. Currently, 41 countries, including Australia and Mexico, have banned cosmetic animal testing.
In the United States, California was the first state to pass its Cruelty-Free Cosmetics Act (SB 1249) in 2018 that prohibits the sale of cosmetics tested on animals after January 1, 2020—with Illinois and Nevada following shortly thereafter with similar legislation. Since then, a growing number of states, including Maine, Virginia, and Maryland, have passed cosmetic animal testing bans. The Humane Cosmetics Act, federal legistlation to outlaw cosmetic animal testing, was introduced in 2019 by bipartisan politicians, including vegan Senator Cory Booker (D-NJ). However, the US has yet to pass this legislation, despite it gaining support from more than 900 companies within the cosmetics industry.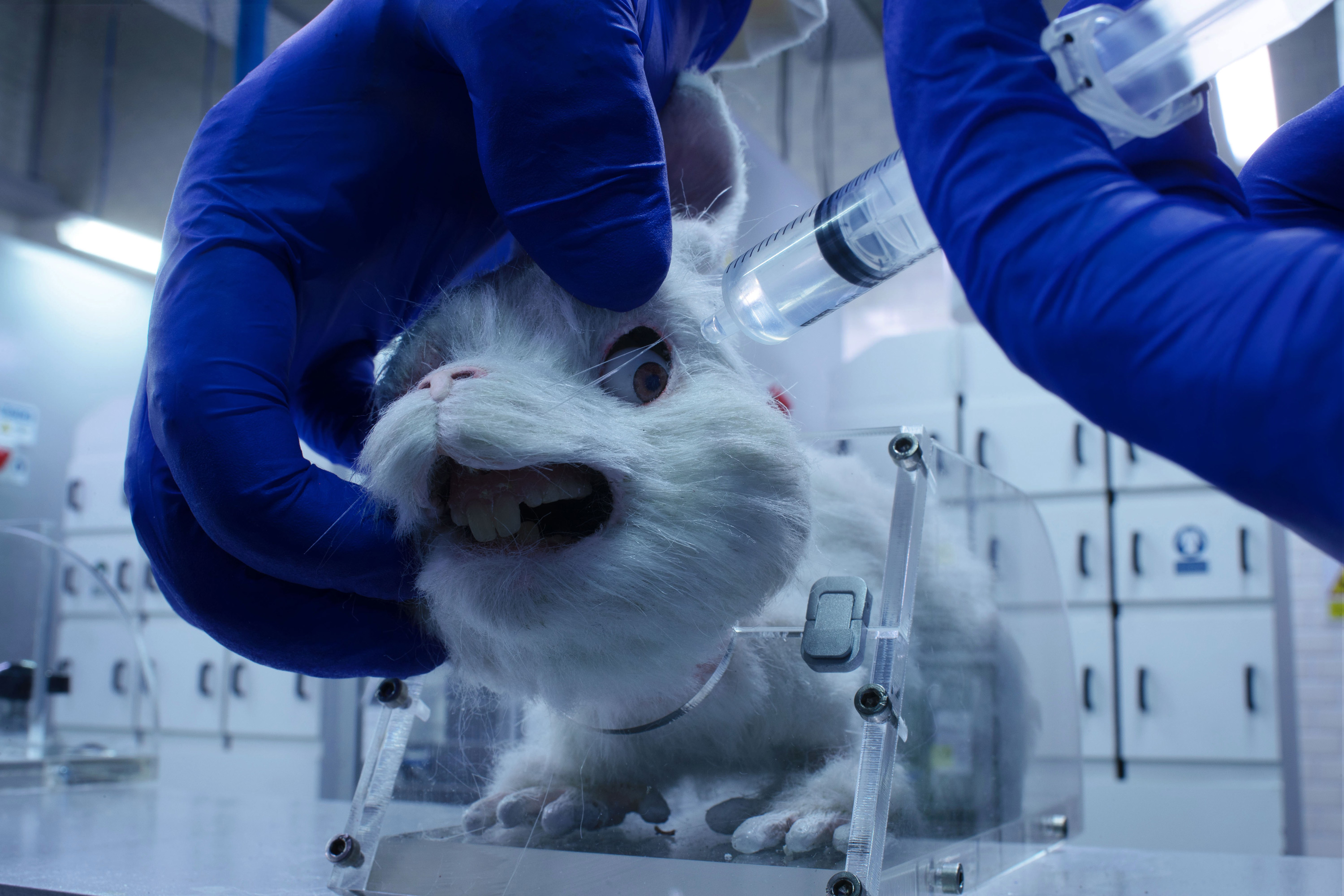 HSI
HSI has worked to end cosmetic animal testing around the globe, and Save Ralph's new Cannes Lions award brings the conversation about the cruel practice back into the public eye during a critical time. The European Union has had a version of a cosmetic animal testing ban in place since 2009, with a wider ban in place since 2013. However, the EU is now considering allowing animal testing to return to the cosmetic industry. In response, HSI, People for the Ethical Treatment of Animals (PETA), and other animal-rights groups have taken action to keep the EU free from cosmetic animal testing.
HSI initially created the film to support its initiative to ban animal testing worldwide so that the countless rabbits like Ralph—along with mice, guinea pigs, dogs, fish, and many others—no longer have to suffer needlessly in the beauty industry. "We are very grateful to Cannes Lions for this high-profile opportunity to keep the issue in the global spotlight and we hope that it adds momentum to our efforts to end this unnecessary cruelty," Gadomski said.
For the latest vegan news, read:
'Cowspiracy' Filmmaker Backs New Doc About Animals Used for Fashion
Why Charli D'Amelio Made Sure Her First Perfume Is Vegan and Cruelty-Free
81 Percent of Military Members Want Plant-Based Meals, New Survey Finds