TikTok icon Charli D'Amelio just launched her first perfume, Born Dreamer, which is dye-free, cruelty-free, and vegan. D'Amelio was involved in every portion of creating this fragrance and made sure that animals were not harmed in its making. "It was important to me to create something that made me, and others, feel good in every way possible," D'Amelio told VegNews. "I wanted to make sure we took everything into account—from the ingredients used, to making the packaging fully recyclable and refillable, to ensuring it wasn't tested on animals. These things are important to me and my fans, and I wanted to be proud of what the product I was creating stands for."
Born Dreamer is made with ingredients D'Amelio chose by hand, including natural sugar cane alcohol and sustainably harvested jasmine—which she traveled to smell for herself in France.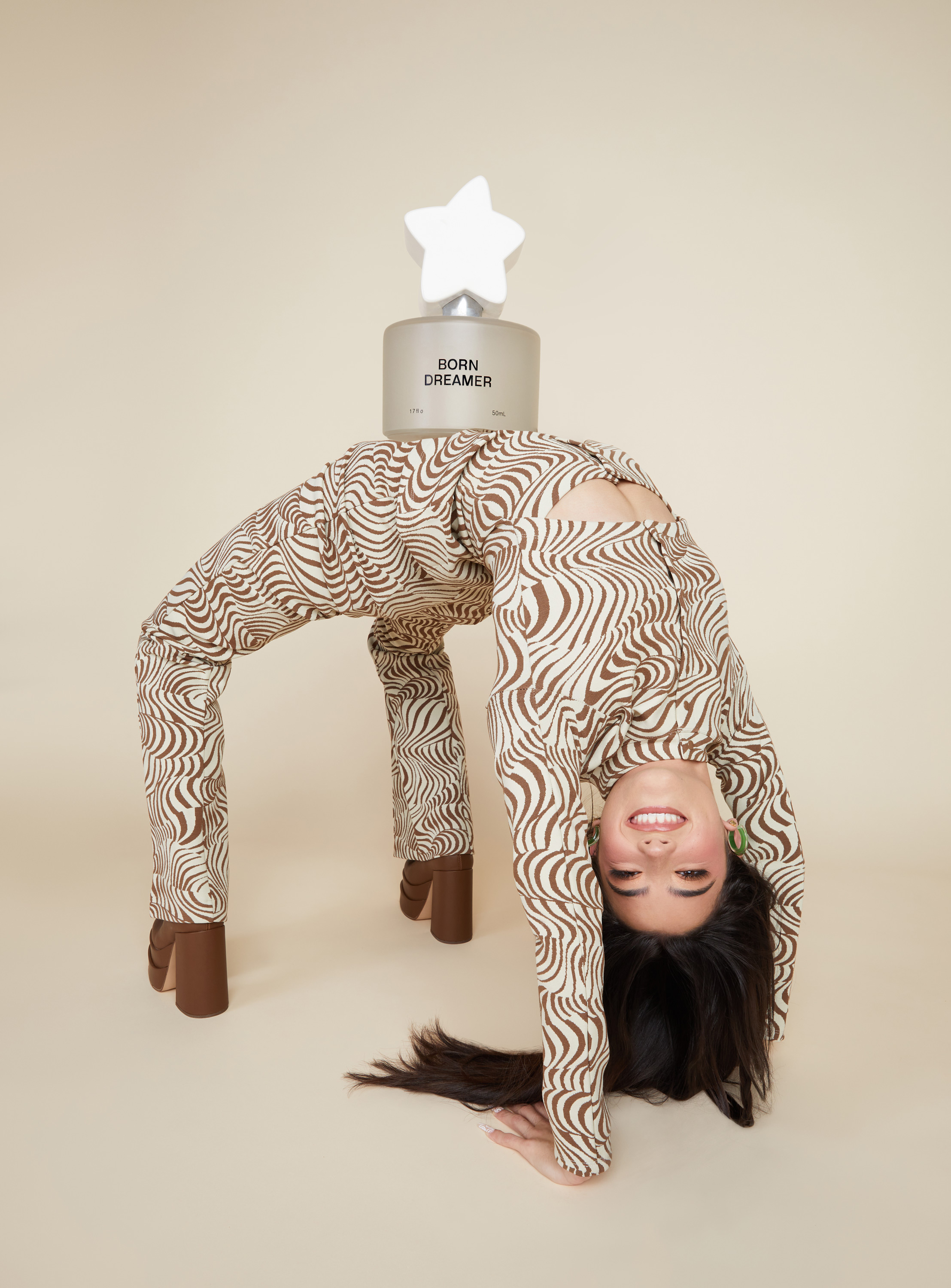 Born Dreamer
"During the process of developing Born Dreamer, we went through a ton of different scent combinations to ensure we found the right one. I've always loved the smell of jasmine and knew I wanted to incorporate it into the final fragrance," D'Amelio said. "When I was meeting with Robertet (French fragrance house) in Grasse, France, I was able to smell the jasmine in real life and it was a no-brainer that it had to be included as one of the scent notes. From there, all the scent pieces started to fall into place."
With a bright top note of Anjou pear, followed by the aroma of jasmine petals, all grounded in woodsy amber, D'Amelio developed Born Dreamer as both a personal scent she loves and as a fragrance that works with the unique body chemistry of the wearer. "Growing up, I've always admired fragrance and how it has the power to top off any look," D'Amelio said. "Whenever my parents would wear a different type of fragrance, it was always super noticeable for me. I wanted to create a signature smell that not only made me feel good, but made all those who wore it feel good and noticed."
After dedicating so much of her time to formulating Born Dreamer, the 18-year-old social media star—who currently has nearly 143 million TikTok followers—is excited to finally share it with her fans. "Secretly, I have been wearing the fragrance out and about since we formulated it and no matter where I go people comment," D'Amelio said. "So, it's exciting that I can now tell them what it is."
D'Amelio's Born Dreamer is now available at Ulta stores and online at Ulta.com for $48 per 1.7 fluid-ounce refillable bottle and $35 for refills.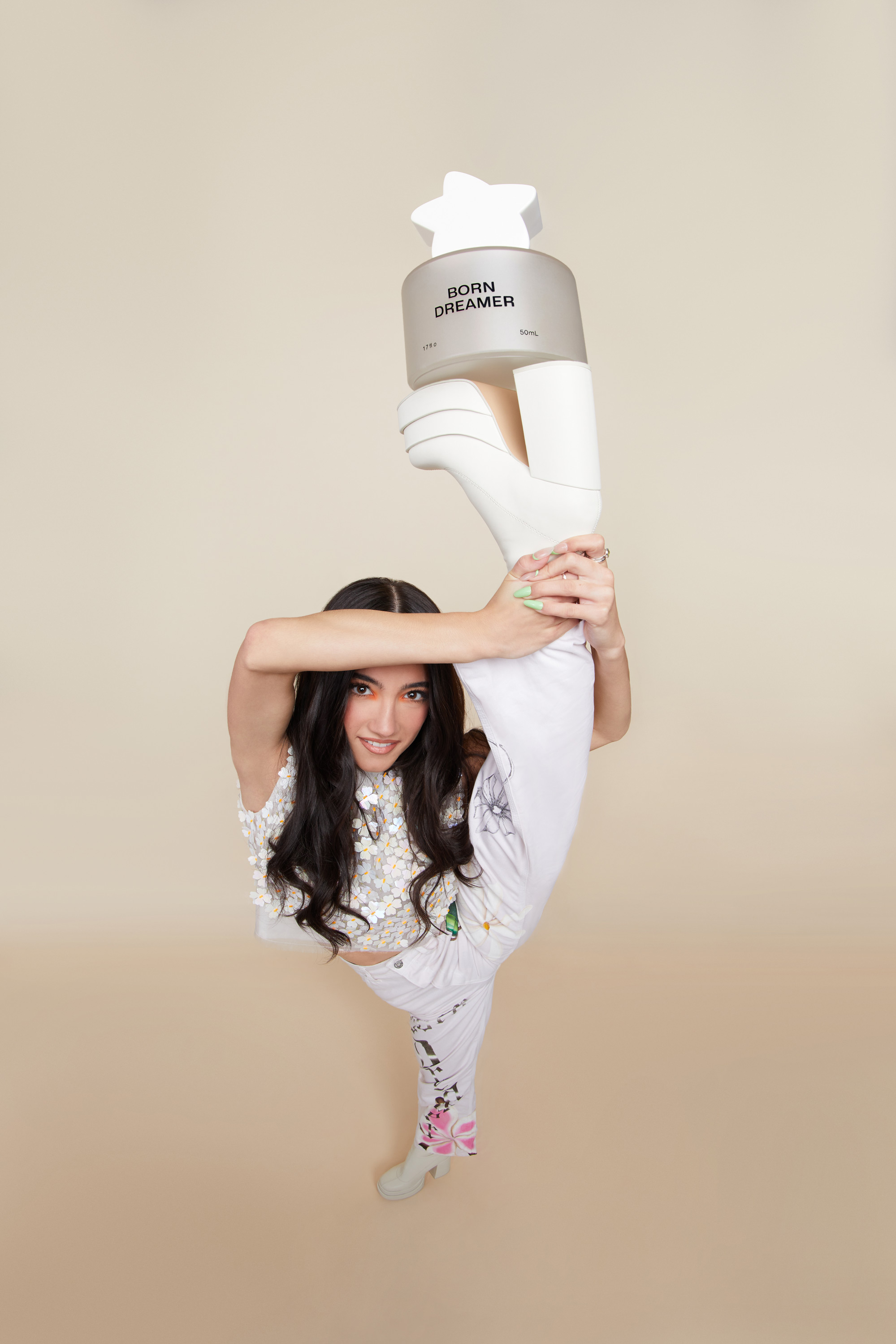 Born Dreamer
Why are all perfumes not vegan?
The fragrance segment is part of the broader cosmetics industry, and companies continue to conduct cruel tests on animals—although it's becoming less common and illegal in a growing number of states. In China, long-standing policies, which are also slowly changing, still require animal-testing on many cosmetics, which means that companies that choose to sell in China must test their products on animals. Globally, brands are opting to gain certification from Leaping Bunny, Cruelty Free International, and other organizations to assure consumers their products are never tested on animals.
On the ingredients side, fragrances can contain a host of animal-derived products if they are not labeled vegan. These include ambergris (whale vomit), castoreum (genital secretion from beavers), and civet (cat feces). Secretions from the glands of male musk deer are also collected, dried, soaked in ethanol and turned into the popular "musk" scent additive in perfumes.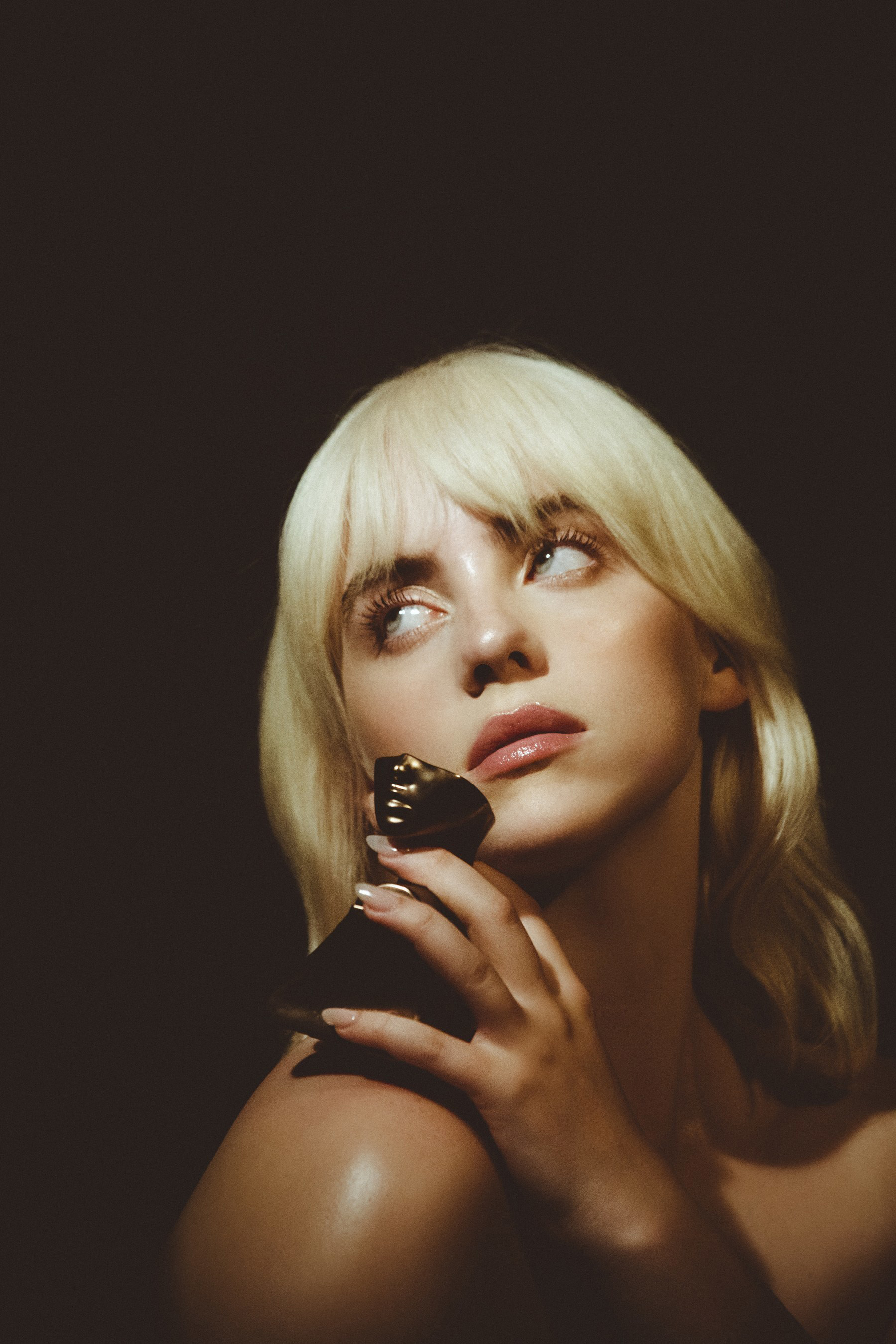 Eilish
Celebrities launch vegan perfume
D'Amelio's Born Dreamer is the newest celebrity-backed perfume line to hit the market. Pop star Ariana Grande has been releasing fragrances in partnership with Luxe Brands since 2015 and her newest scent, God Is A Woman, dropped last year at Ulta. A longtime vegan herself, Grande made sure the fragrance, named after her 2018 hit song, was cruelty-free and vegan.
Another vegan musical artist, Billie Eilish, also recently released her first perfume that is simply called "Eilish." Like D'Amelio, Eilish was closely involved in crafting her signature fragrance, which features a warm, musky, and woodsy base accented with notes of soft spices, rich cocoa, and creamy vanilla layered with hints of sugared petals, juicy mandarin, and red berries. Made to align with Eilish's vegan lifestyle, the perfume does not contain any animal-derived ingredients and is not tested on animals.
For the latest vegan news, read:
81 Percent of Military Members Want Plant-Based Meals
Pizza Hut Just Launched 3 Cheesy Vegan Pizzas in Germany
The Next Great American Franchise Is Going To Be a Vegan Dessert Shop