From Coca-Cola to KFC, the United States is home to many huge food franchises that define its food culture. However, the next great American franchise might just be a vegan dessert brand. One contender is Floozie, a vegan stuffed cookie business founded in 2020 by North American pastry chef Kimberly Lin.
Floozie has thus far found success in Dubai and the United Kingdom, where it operates shops that offer a full menu of stuffed vegan cookies, beverages topped with vegan whipped cream, and sundaes, all served in a sit-down restaurant with a colorful aesthetic. Cookie flavors include Cinnamon Crunch, Chocolate Chunk, Celebration, Pecan Pie, Peanut Butter and Jam, and a seasonal option that rotates monthly to keep things new and exciting.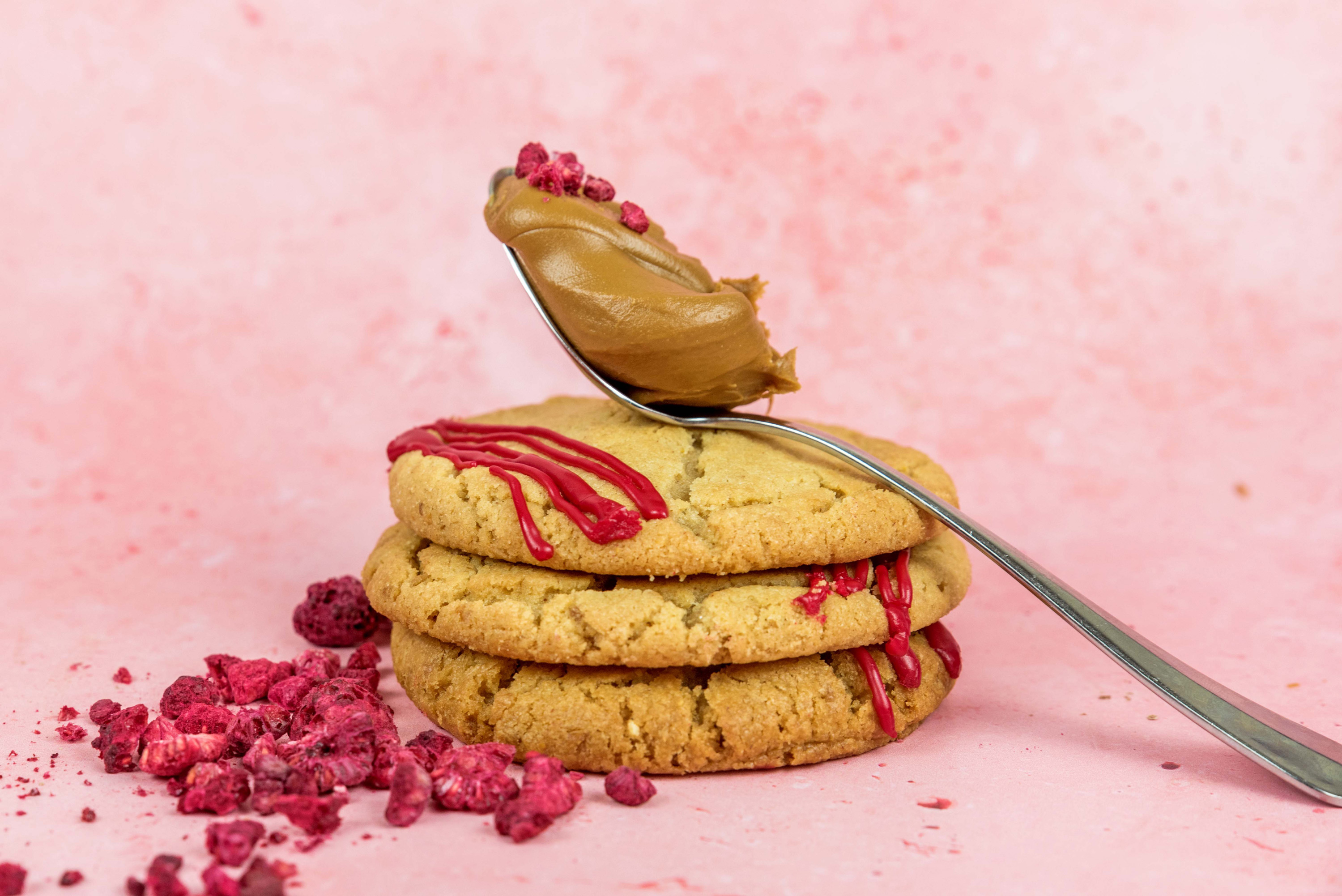 Floozie
Chef Lin honed her pastry skills in the famed kitchens of luxury UK hotels Claridge's and The Corinthia, along with Dominique Ansel Bakery—which started the great Cronuts craze of 2013. Now, Lin is expanding Floozie to the US by opening up the business to franchising opportunities in all 50 states.
"While Floozie Cookies started out as a passion project during the pandemic, it's been nothing short of incredible to see the brand take on a life of its own with international expansions and a loyal following of vegan cookie fans behind it," Chef Lin said in a statement. "I'm thrilled to continue growing our footprint working with new partners in the US and continue developing the brand."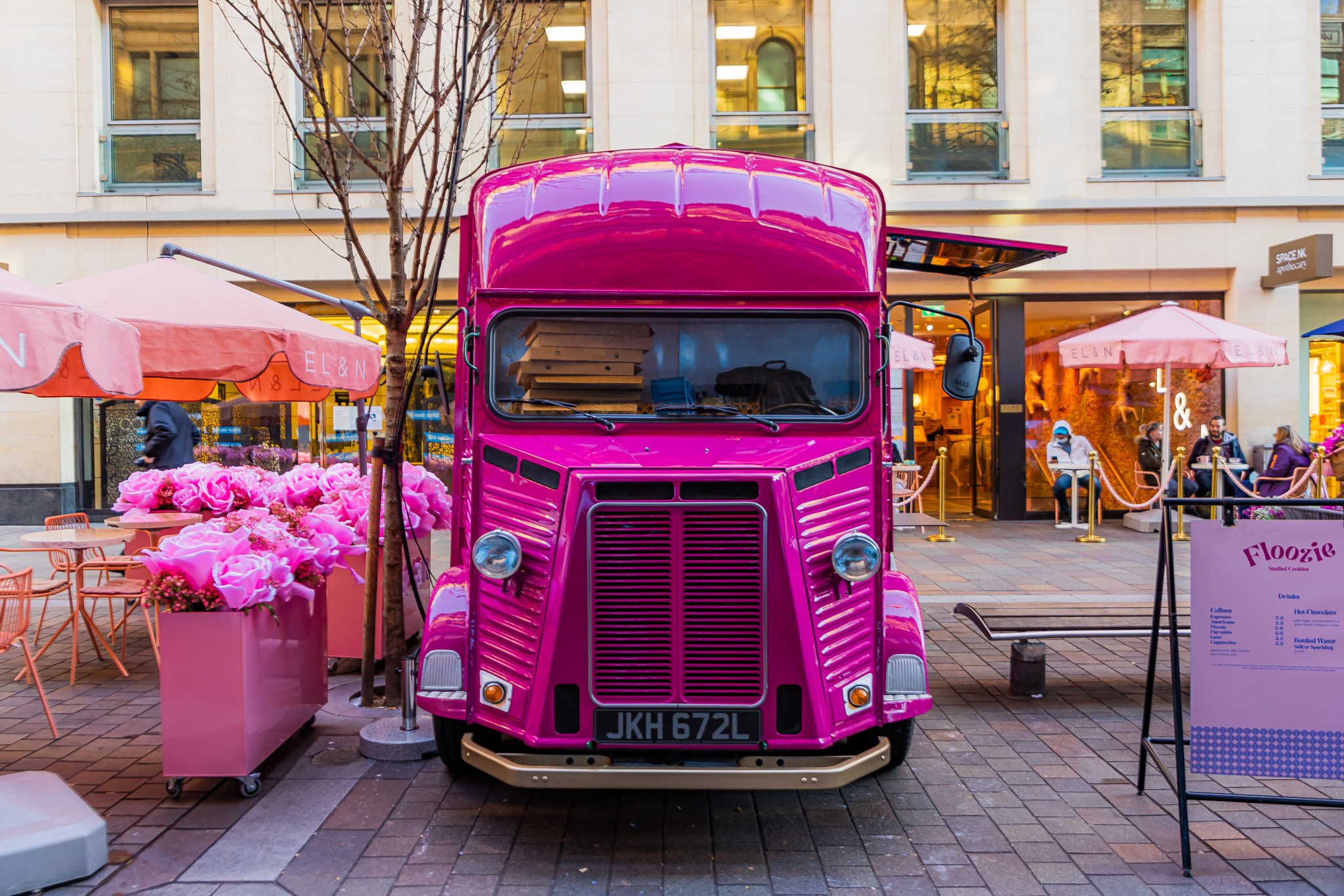 Floozie
As it sets sight on US expansion, its overseas business continues to grow. In London, Floozie recently announced a partnership with fashion brand Maison Valentino that will result in a pop-up that features a fuschia vegan cookie truck at luxury retailer Harrods.
Cinnaholic's growing franchise
While the franchise restaurant model has typically been dominated by animal product-heavy, fast-food chains, Floozie will enter the US franchise space during a time when plant-based businesses—even as specific as vegan dessert franchises—are thriving.
National franchise Cinnaholic is known for its build-your-own vegan cinnamon rolls, baked fresh and topped with your choice of 20 frostings and as many toppings. Husband-and-wife team Shannon and Florian Radke opened the flagship location of Cinnaholic in Berkeley, CA in 2009 and began franchising the vegan cinnamon roll chain in 2014 after appearing on investment reality show Shark Tank.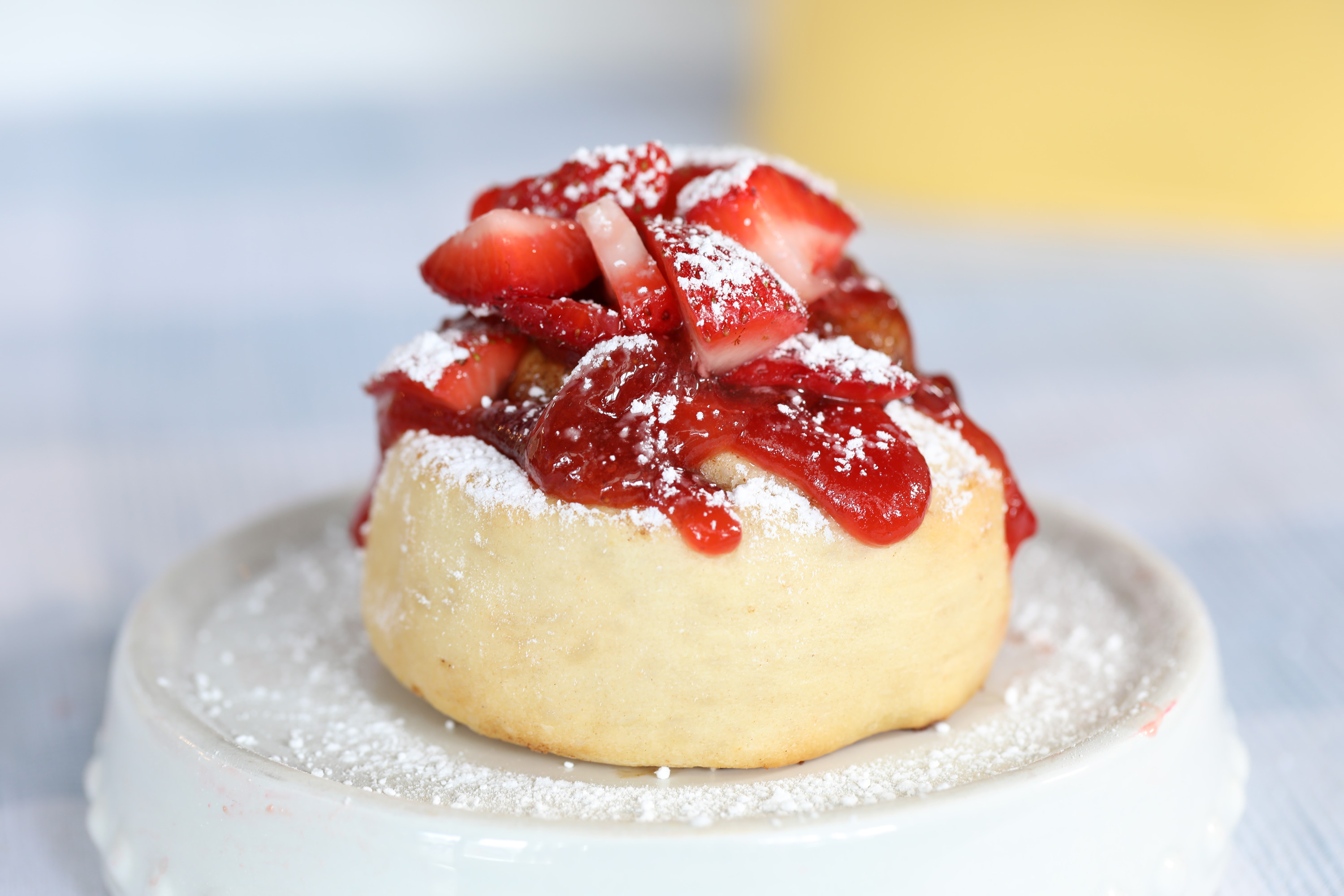 Cinnaholic
While the business received an offer from "shark" Robert Herjavec for $200,000 in exchange for 40-percent equity, the Radkes decided to go a different direction to grow Cinnaholic as a franchise across North America—and the move has been paying off.
Thus far in 2022, Cinnaholic—which touts low startup costs and manageable operations—has opened 11 locations, contributing almost a 16 percent sales increase in the US and a 43 percent increase in Canada. The franchise plans to open an additional 15 locations this year, bringing its total outposts in North America to 90.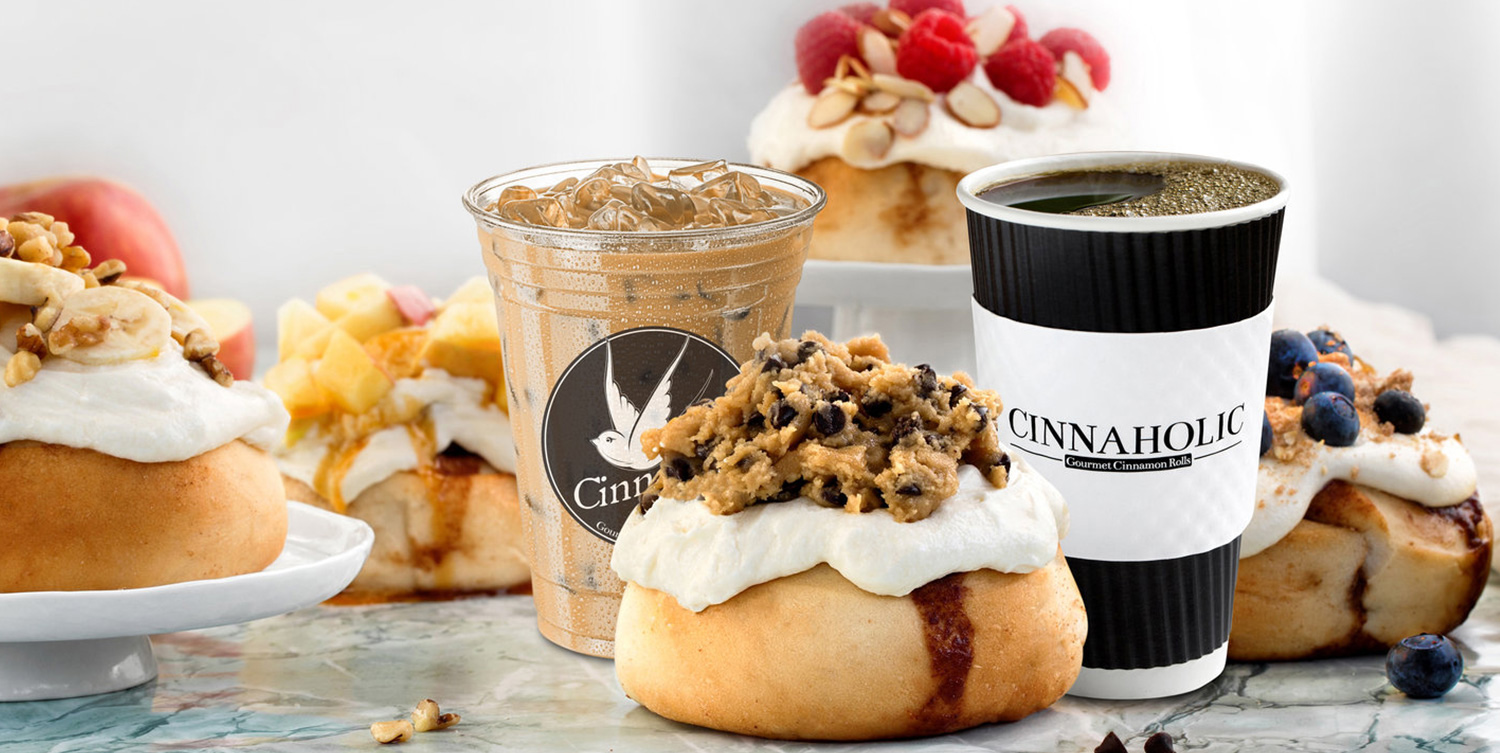 Cinnaholic
"We've come out strong in 2022 with a lengthy list of development plans that have expanded Cinnaholic into new markets and significant growth in current states," LeAnne Cavallaro, Vice President of Operations at Cinnaholic, said in a statement. "We are not slowing down anytime soon, and are looking forward to growing our brand with operators who have the same passion for providing a better dessert to residents across North America. Cinnaholic is consistently embraced by new communities, so we look forward to more fans joining in on the love affair this year."
Vegan burger chains can play, too
And it's not just dessert shops that are vying to be the next great American franchise. While McDonald's and Burger King have dominated the world of fast-food franchises for decades, vegan burger shops are coming in hot, too.
As public awareness about the environmental destruction caused by the animal agriculture industry grows, consumers and entrepreneurs are looking to businesses with more sustainable models. As such, vegan fast-food franchises offer franchisees a way to capitalize on what many see as the future of food.
Odd Burger
A major player in this space is Canada's Odd Burger, which has the unique distinction of becoming the first publicly traded vegan fast-food chain when it went public on the Toronto Stock Exchange's (TSE) Venture Exchange in 2021. The franchise—which previously operated as "Globally Local"—is also known for opening the world's first 24-hour vegan drive-thru in 2017.
Odd Burger's menu is built around delectable vegan versions of fast-food classics which span the gamut from burgers to chicken sandwiches to milkshakes. It's Famous Burger is a Big Mac copycat made better with chickpea-based patties, famous sauce, vegan cheese, lettuce, onions, and pickles on a triple-decker sesame-seed bun.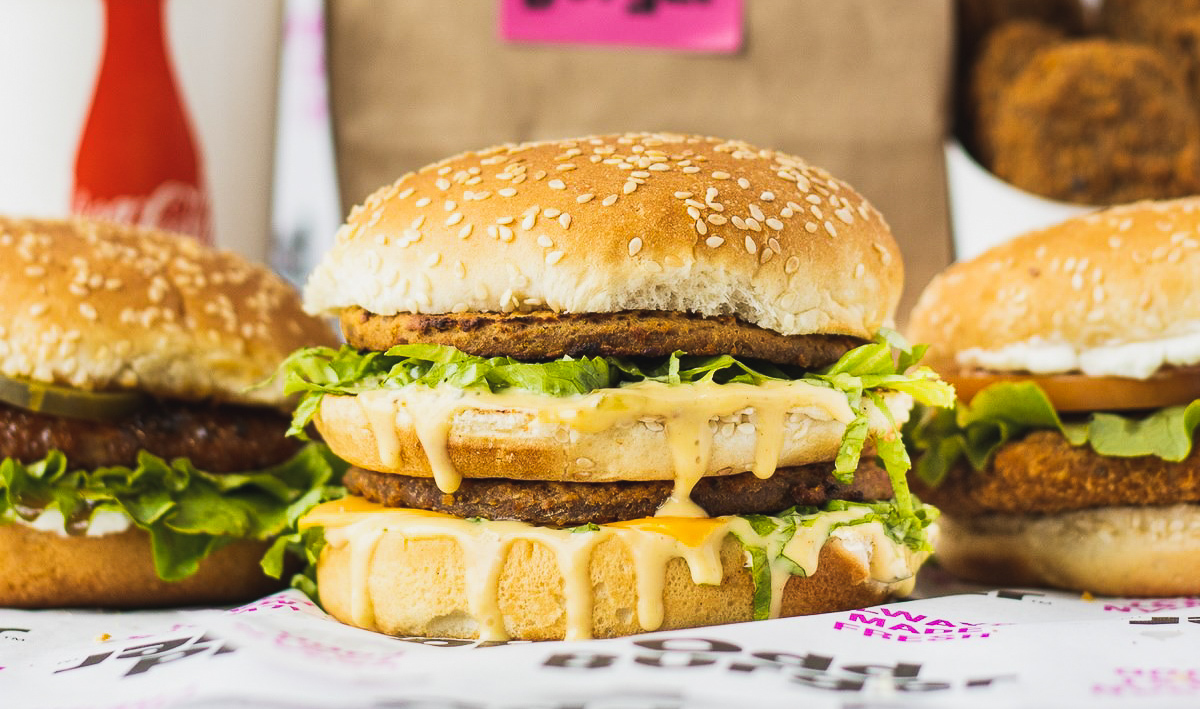 Odd Burger
The chain currently operates approximately 60 locations in Canada and is scouting its first US outpost now, with plans to open in New York City. "It's a very competitive real estate market there," Odd Burger co-founder and CEO James McInnes told VegNews. "The good news is we'll offer franchise opportunities across the United States soon, in various parts of the country." To expand its footprint across North America, Odd Burger is working with various developers and investment firms and in June, announced that it aims to open an additional 40 locations by 2030—bringing its total outposts to 100.
For the latest vegan news, read:
13 Lawmakers Demand FDA Set Guidelines for Animal-Free Drug Testing
Diet Rich in Fruit and Vegetables Drops Breast Cancer Risk by 14 Percent
Why 10 Percent of Meat, Eggs, and Dairy Will Come From Alternatives by 2035