Israel-based food-technology company SuperMeat is working to make cultivated meat cheaper for the whole industry with a new open-source technology platform. The company is using grant funding it received from Israel Innovation Authority, a government ministry aimed at supporting the country's booming innovation sector, to set up a high-throughput system for cultivated meat media ingredients, supplements, and cell scaffolds for cultivated meat production.
SuperMeat will set up this system in partnership with Thermo Fisher Scientific, which is providing a world-class screening system that will sift through hundreds of thousands of materials every month, helping identify the highest quality ingredients with the lowest costs. Ultimately, the goal here is to produce cultivated meat so cost-effectively that it makes traditional meat production methods obsolete.
"As a country thriving with innovation, the Israeli Innovation Authority is always looking for unique technologies that can create a significant impact and accelerate growth globally. We were honored to be among the Israeli Innovation Authority's grant recipients, a proof point that one of the global front leaders in tech and innovation sees the value and potential in not only the work SuperMeat is doing, but in cultivated meat as an industry," SuperMeat CEO Ido Savir told VegNews. "We plan to use this investment to further just this, establishing an open high-throughput system that will better enable the entire industry to commercialize cultivated meat more affordably and faster."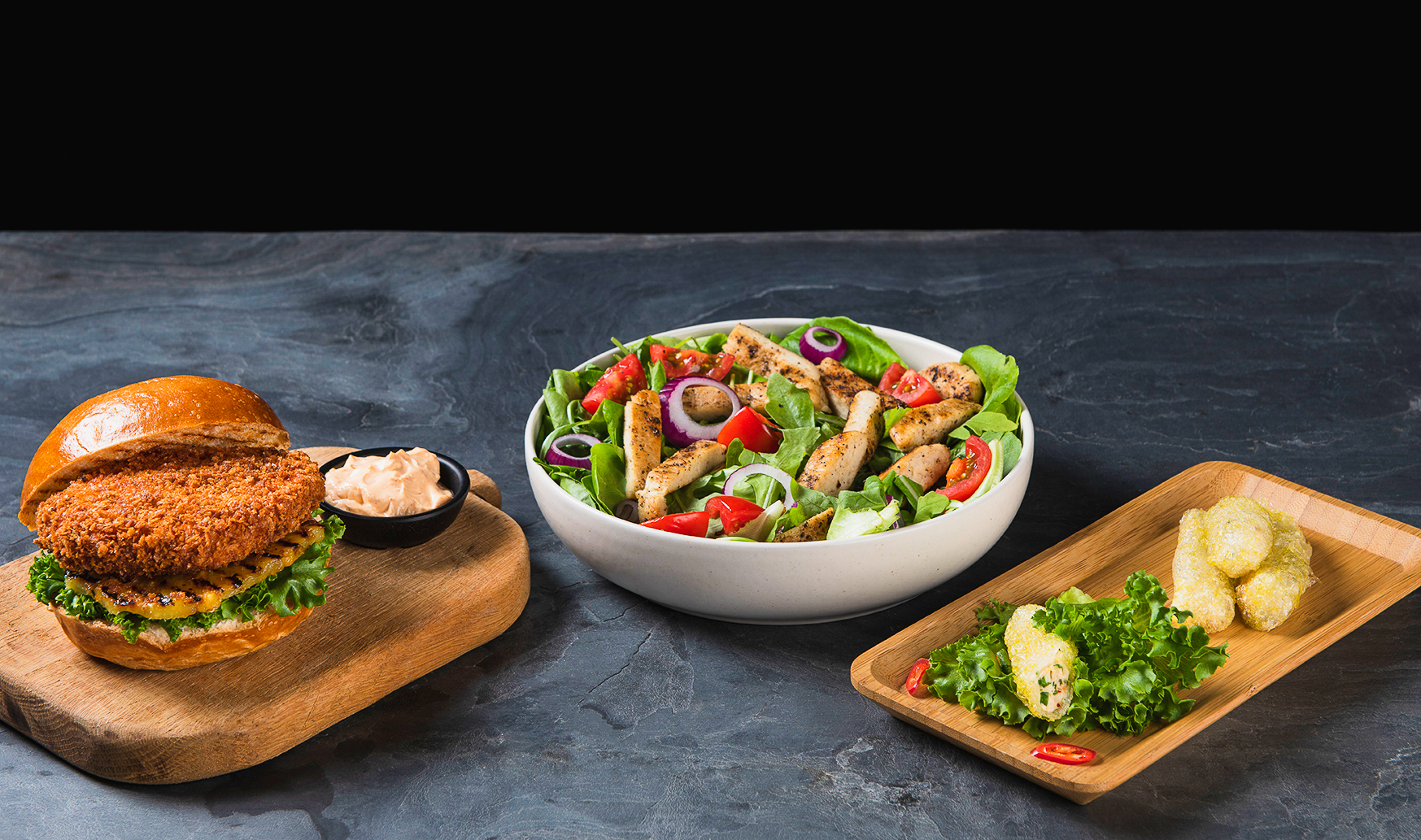 Dror Varshavski
Dropping price of cultivated meat
Producing meat in the traditional way is not only unsustainable, unethical, and unsanitary, it's becoming a lot more expensive, too, with supply chain issues and rising cost of animal feed. With pandemic-era inflation, consumers are starting to see meat prices rise, as well. Producing meat in a new way—where a few animal cells are grown in bioreactors into real animal meat without the need to slaughter animals—is not only necessary but will eventually become cheaper than traditional production methods once the cultivated meat industry scales.
One of the biggest barriers to making cultivated meat cost-effective is cell growth media—or the nutrient medium needed for cells to proliferate into meat. Typically, startups in this space rely on fetal bovine serum, which is costly, hard to source, and ethically maligned with the cultivated meat industry's mission of removing animal exploitation from the global food system.
SuperMeat's new system will help uncover cheaper nutrient components of this medium that other startups in the space can use to move the industry toward commercialization—and away from fetal bovine serum. While SuperMeat could have kept its discoveries proprietary, the company chose to share its findings with others because the ecosystem here is made up of companies working both together and in competition with each other, all for the greater good.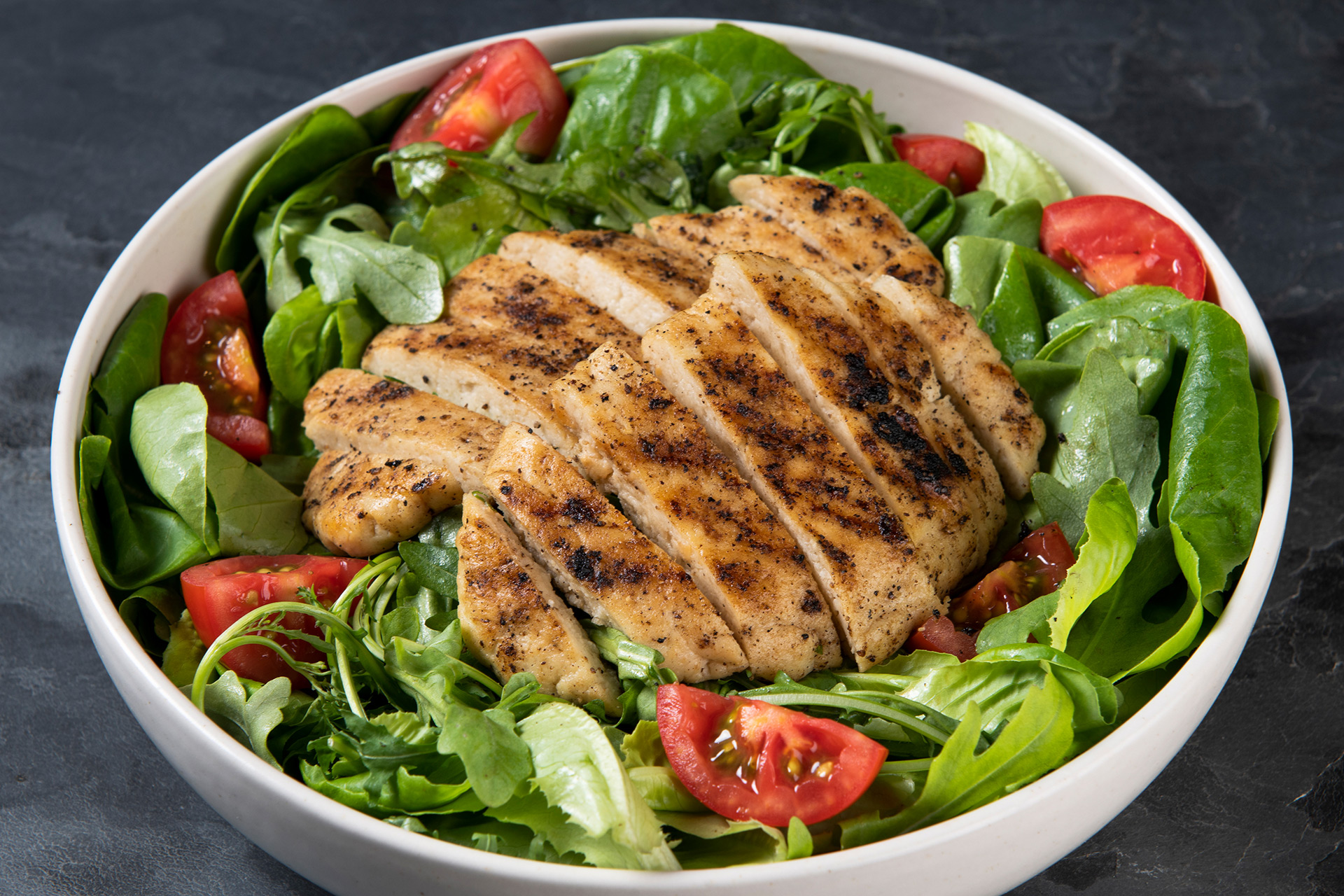 Dror Varshavski
"The entire cultivated meat industry is at the stage of demonstrating that cultivated meat manufacturing is viable on a commercial scale—and that the demand exists from consumers to do so," Savir said. "Right now, the industry is working as 'co-petitors,' all looking to innovate and create the highest-quality, highest potential product possible for a healthier, more sustainable future. With this technology, we aim to further that mission by establishing the most cost-effective way to bring cultivated meat to the market by addressing the primary cost driver, cell feed costs."
And producing meat in this way comes with additional efficiency benefits that traditional agriculture cannot match, including supply agility. "With short and flexible manufacturing cycles, instant changes in supply can be implemented to meet demand within days," Savir said. "For instance, if the market experiences a high demand for turkey around Thanksgiving and Christmas, we can then increase production during this time of year and reduce it later. Such flexibility can result in substantial savings over time."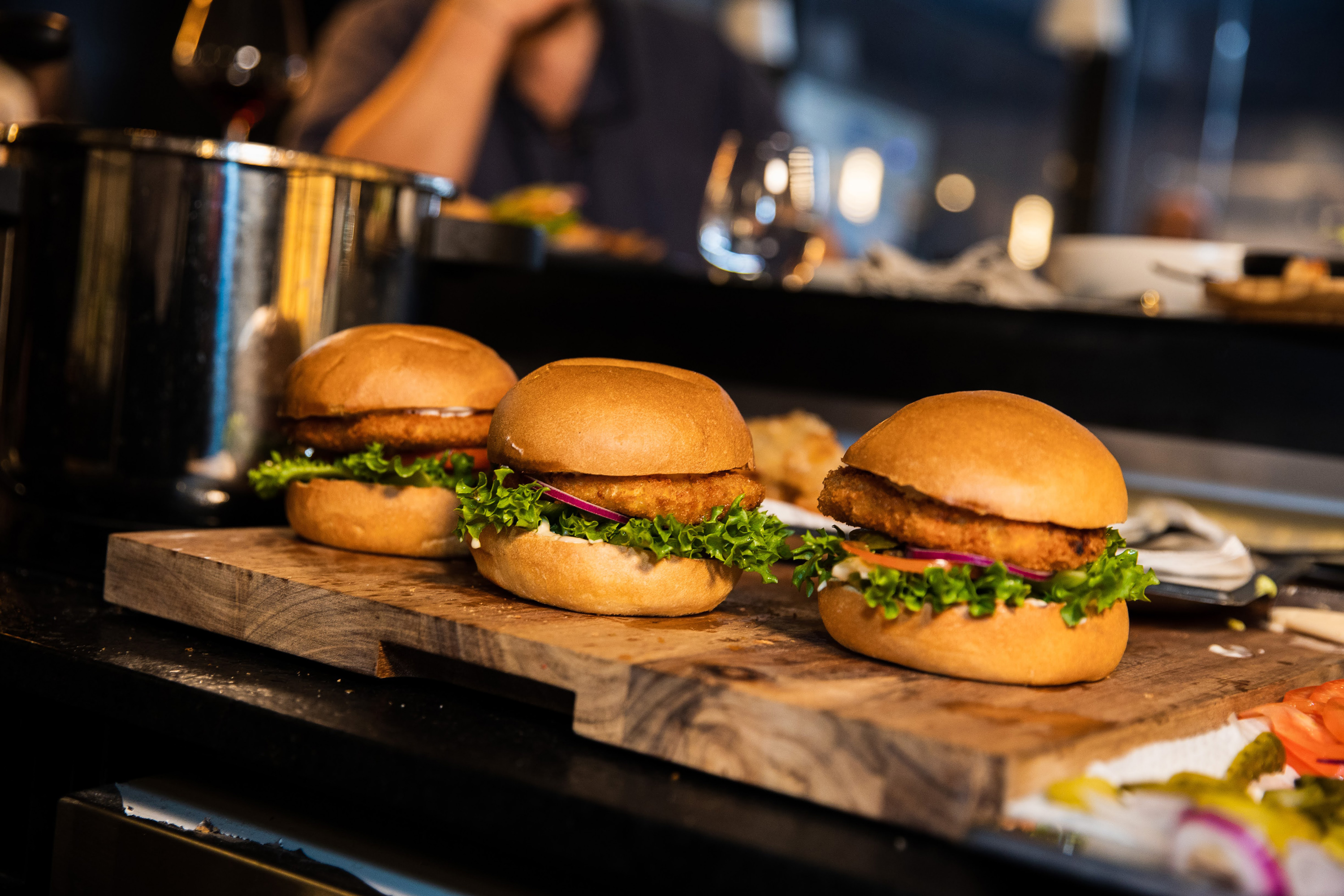 SuperMeat
Getting cultivated meat to market
Currently, the only country in the world that allows the sale of cultivated meat is Singapore. There, GOOD Meat—the cultivated meat arm of California-based Eat Just, known best for its vegan JUST Egg—gained regulatory approval for its cultivated chicken bites in December 2020. Since then, GOOD Meat has sold its innovative chicken at restaurants across the region and received additional approvals for other cultivated chicken formats.
This week, GOOD Meat broke ground on a production facility in Singapore that, once it opens in the third quarter of 2023, will be the largest cultivated meat production site in Asia with the capacity to produce tens of thousands of pounds of meat from cells without slaughtering a single animal. This facility will also set up Singapore as a meat production innovator that can produce massive amounts of protein without destroying the environment. GOOD Meat has similar plans for the United States—where it is currently searching for its first cultivated meat production site while working to gain regulatory approval.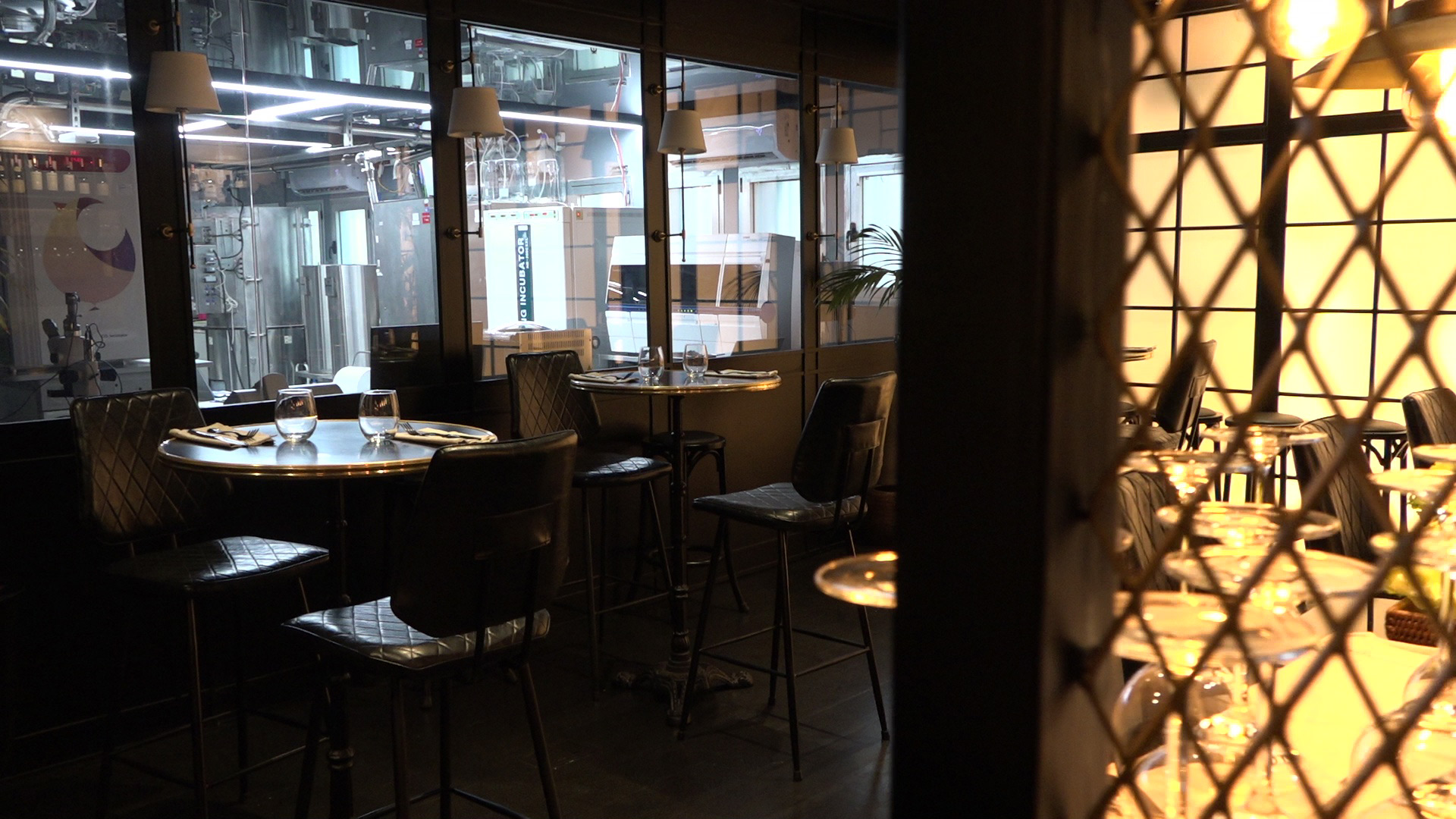 SuperMeat
Back in Israel—where regulatory approval is also in the works—SuperMeat has also made some big steps toward commercialization. In 2020, SuperMeat opened The Chicken, a tasting restaurant adjacent to its pilot production facility in Tel Aviv. There, it conducts taste-tests of its chicken products to ascertain consumer adoption of cultivated meat while showing them the entire process of making it through a clear window into the production plant, a point of transparent differentiation between this way of making meat and the notoriously opaque animal agriculture industry.
Thus far, SuperMeat's cultivated chicken has been well-received, with many taste-testers, including ​​MasterChef judge Michal Ansky, having a decidedly hard time telling the difference between traditionally produced meat and SuperMeat's chicken. "We are working across our key markets to encourage regulatory approval and provide the necessary updates, insights, and education to help move forward with this process," Savir said. "Singapore took a step by giving the first regulatory validation and a strong public stand supporting cultivated meat as an alternative to producing animal meat."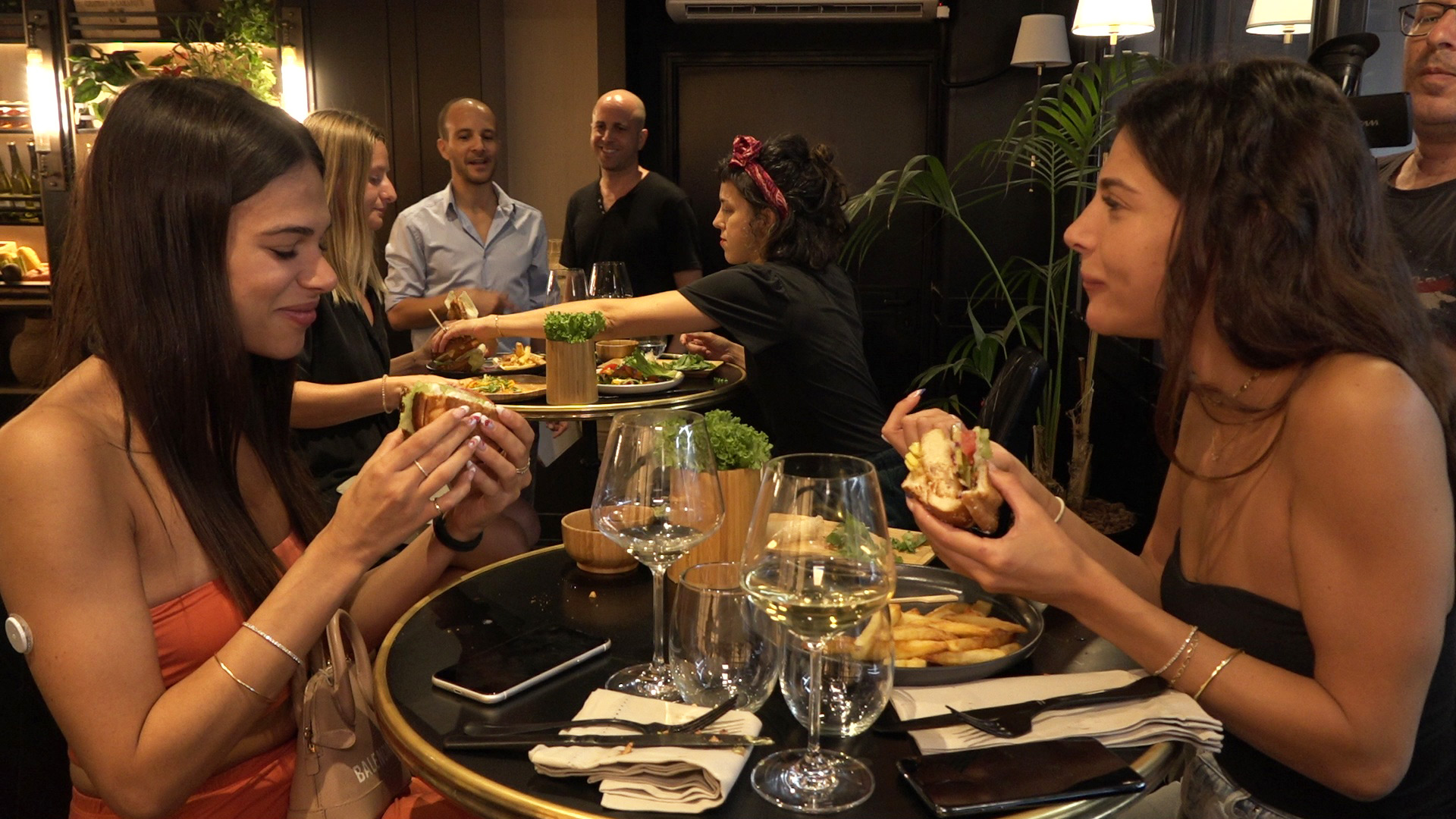 SuperMeat
SuperMeat's road to commercialization will also be advanced by two key partnerships: with global food ingredient and biotechnology leader Ajinomoto (which will help establish a commercially viable supply chain platform for the cultivated meat industry) and with PHW Group (one of Europe's largest poultry producers with highly-connected distribution channels).
SuperMeat is looking at 2023 to debut its cultivated chicken products in the US, pending regulatory approval, and aims to open an industrial-scale production facility stateside with plans to operate in other regions that "provide a supportive regulatory environment for cultivated meat" such as Singapore. "As the industry expands and the regulatory process progresses, we expect to see the first US approvals granted, allowing consumers to introduce cultivated meat products," Savir said. "As a result, chicken and seafood-cultivated meat products are likely to be the first to be commercialized, with popular dishes such as chicken burgers, sausages, and spring rolls appearing on menus in fine and casual dining establishments first."
In the US, SuperMeat will join GOOD Meat, UPSIDE Foods, and a growing number of other companies looking to change the way meat is made for good. "Over the next year and many years ahead, we expect more food companies to enter the growing industry," Savir said. "We plan to work with them to develop products that meet consumer expectations across taste, texture, and nutritional profiles."
For more about cultivated meat, read:
How Aleph Farms Is Using Technology To Replace the Whole Cow
The USDA Just Invested $10 Million in Lab-Grown Meat
Future Meat Technologies Raises Record $347 Million With Help From Tyson