Renewal Mill (a brand focused on upcycling ingredients) and Miyoko's Creamery (known best for its vegan cheeses and butters) are fighting food waste in the most delicious way. The companies created co-branded vegan cookies using Renewal Mill's star upcycled ingredient, okara flour (a byproduct of soy milk production), and leftovers from production runs of Miyoko's Creamery European style cultured vegan butter that the vegan brand was unable to package and sell otherwise.
"What a dream come true to have a partner like Renewal Mill, [which] is revolutionizing the industry by finding delicious homes for rescued ingredients like our end-of-run butter," Jennifer Kaplan, director of sustainability at Miyoko's Creamery, said in a statement. "We can't wait for everyone to try our collaborative peanut butter cookie and taste how great doing good can be."
Thus far, the brands have collaborated on Salted Peanut Butter and Chocolate Chip flavors of cookies—available for $2.99 each through the Renewal Mill's website—with a third Snickerdoodle variety in the works.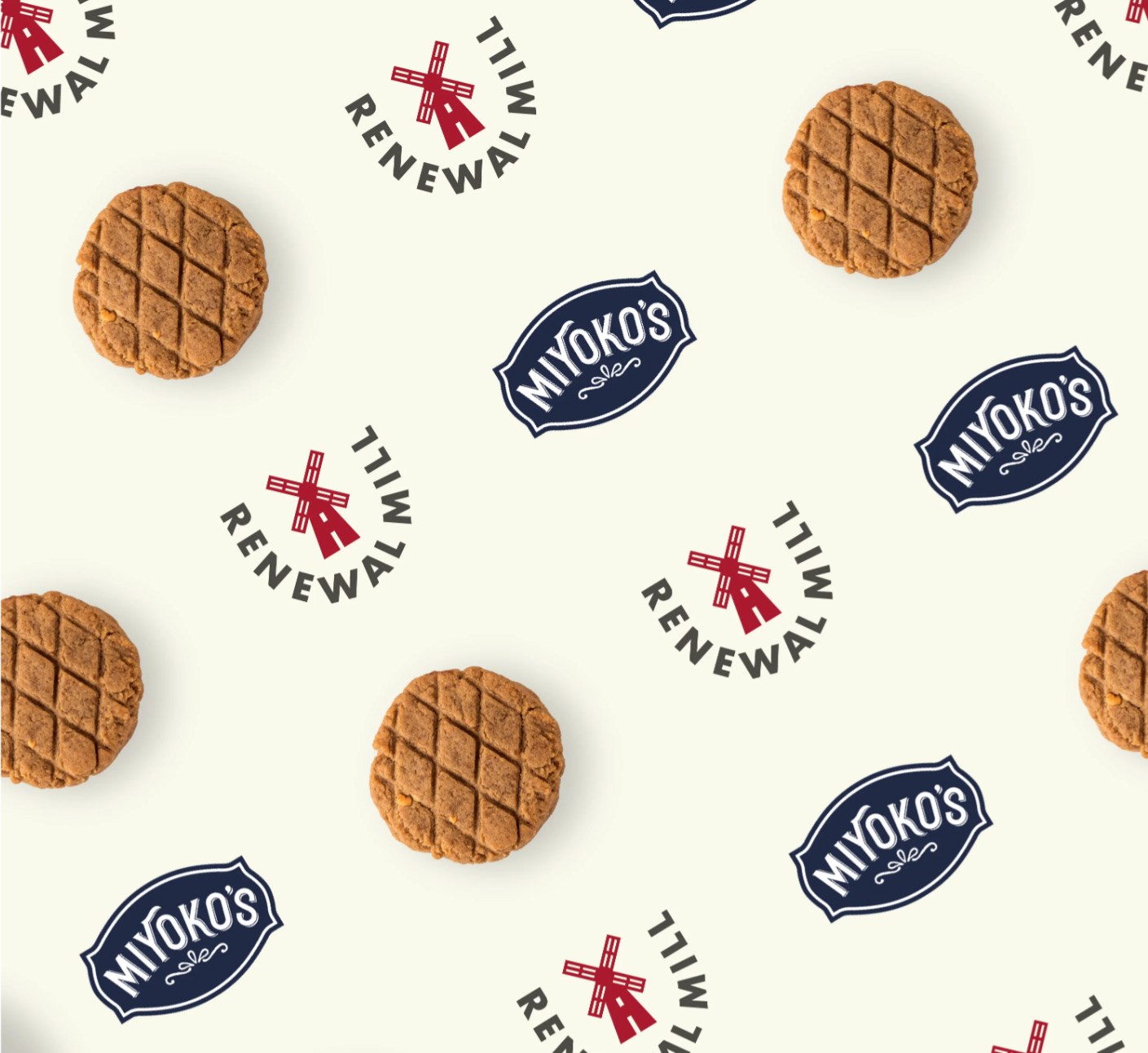 Renewal Mill
A vegan cookie that fights food waste
Across the board, research has shown that plant-based foods leave a lighter footprint on the environment than their animal-derived counterparts. For instance, meat-eaters produce 59 percent more greenhouse gas (GHG) emissions than vegetarians, according to a 2021 University of Leeds study published in the scientific journal PLOS One. The researchers here discovered that meat was linked to 32 percent of diet-related GHG emissions, and dairy products account for 14 percent of food's carbon footprint.
With environmental impact in mind, James Beard Award-winning chef Alice Medrich, a product developer at Renewal Mill, crafted the recipe for Miyoko's Creamery x Renewal Mill's cookies. Not only do the cookies use plant-based ingredients to minimize GHG emissions, but they go a step further by incorporating byproducts that are often wasted, creating delicious, eco-friendly cookies that fight food waste.
"According to Project Drawdown, a leading climate change research organization, reducing food waste and eating a more plant-rich diet are two of the top three things we can do to stay below two degrees of global climate warming," Renewal Mill co-founder Caroline Cotto said in a statement. "Creating artisan cookies made with Renewal Mill's upcycled ingredients and Miyoko's Creamery's plant milk butter is a delicious way to help achieve both of these goals and to put power back into the hands of consumers to make a difference."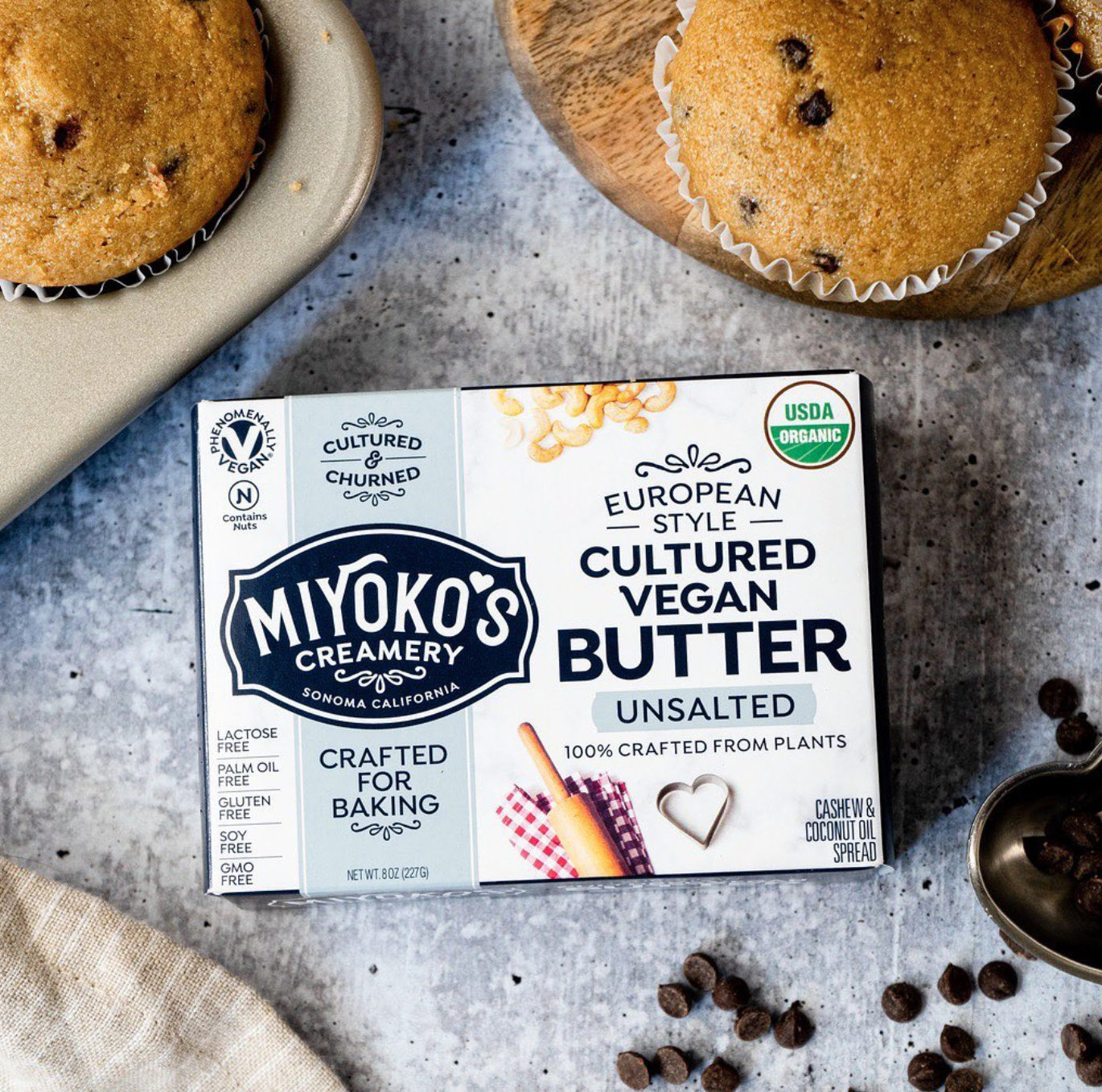 Miyoko's Creamery
Making dairy from plants to save the world
In addition to engaging in food-waste-saving partnerships, Miyoko's Creamery creates its own products that are kinder to animals and the environment by using plant-based ingredients instead of dairy.
Founded in 2014 by visionary chef Miyoko Schinner, Miyoko's Creamery is working to build a future where dairy made from plants is the norm. By combining old-world creamery traditions with new, innovative technology, Miyoko's Creamery has revolutionized the cheese and butter categories, demonstrating how plant dairy is, in fact, dairy. The brand offers a selection of more than 25 plant-based cheeses and butters that can be found at nearly 20,000 retailers nationwide, including Whole Foods, Target, Trader Joe's, and Walmart. Currently, the brand is working on several innovations in the vegan cheese category, including a first-to-market vegan cottage cheese made with the help of watermelon seeds.
Outside of the consumer goods sector, Schinner is also working to normalize the language around dairy products made without exploiting animals. In 2020, animal-rights organization Animal Legal Defense Fund (ALDF) filed a lawsuit on behalf of Miyoko's Creamery after the vegan brand was targeted by the California Department of Food and Agriculture (CDFA) for its use of the term "butter" and "dairy" on its vegan products, despite the company's clear labeling of the products as "vegan" and "made with plants." In 2021, the US District Court for the Northern District of California ruled in favor of Miyoko's Creamery, setting a precedent for the usage of these terms on vegan products.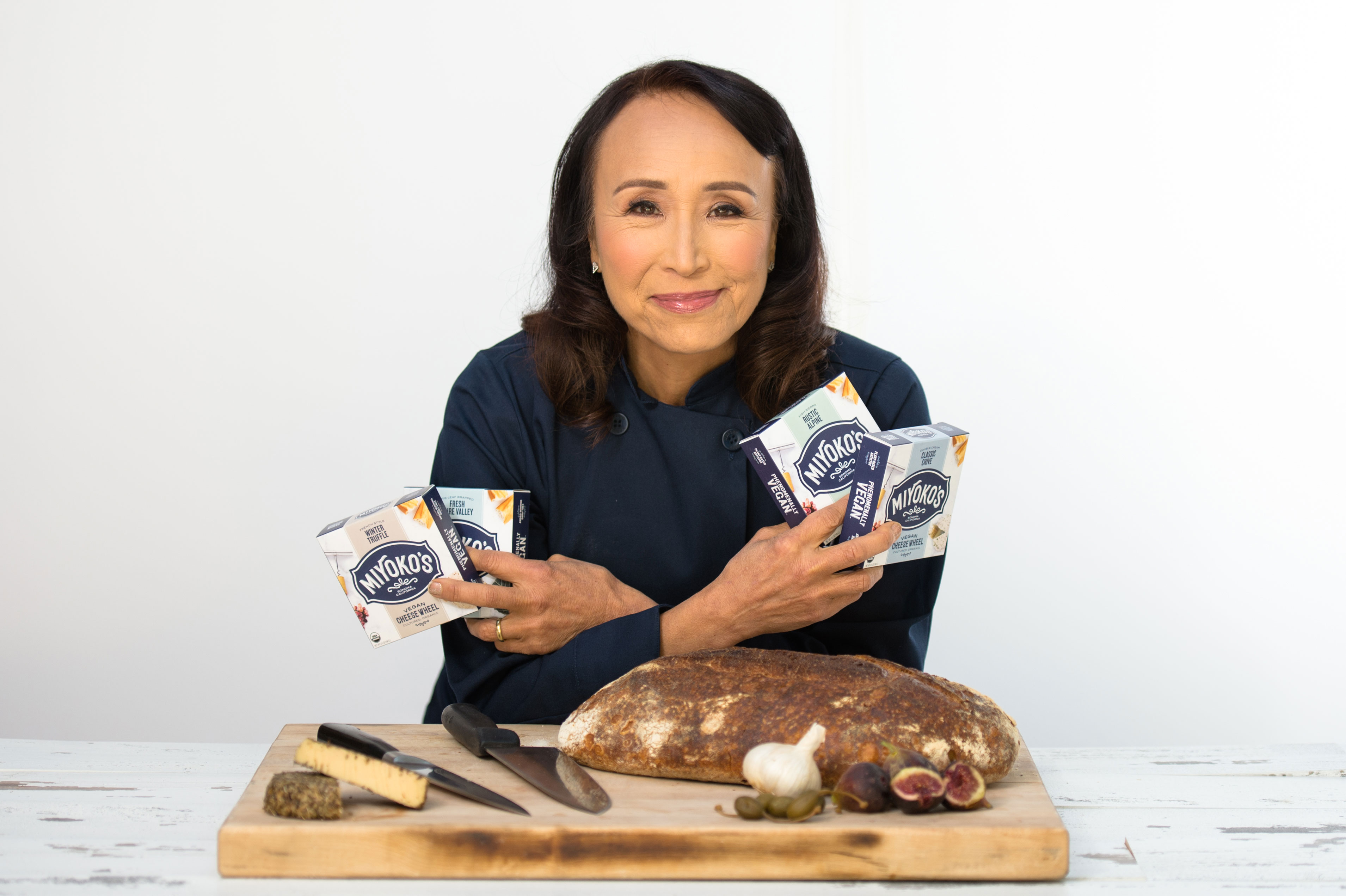 Miyoko's Creamery
"Using words such as 'butter' and 'milk' in the context of even products made from plants and not from animals is common parlance among consumers in the modern world," Schinner said in a statement at the time of the ruling. "Food is ever-evolving, and so too should language to reflect how people actually use speech to describe the foods they eat. We are extremely pleased by this ruling and believe that it will help set a precedent for the future of food."
For the latest vegan news, read:
'Save Ralph' Nabs Major Award. Is the End Near for Cosmetic Animal Testing?
'Cowspiracy' Filmmaker Backs New Doc on Animals Used for Fashion
Why Charli D'Amelio Made Sure Her First Perfume Is Vegan and Cruelty-Free