Vegan actress Natalie Portman recently praised her Thor: Love and Thunder film co-star Chris Hemsworth for his "thoughtful" act of holding off on eating meat before they filmed their kissing scene.
During the movie, Hemsworth (Thor) and Portman (Jane Foster) share a kiss that reignites their long-forgotten romance. The Oscar winner revealed on a Capital FM interview that Hemsworth temporarily took a break from eating meat on the day of their kiss. "He's really nice," Portman said in the interview. "The day we had a kiss scene he didn't eat meat that morning because I'm vegan. And he eats meat like every half hour. Like, that was so thoughtful."
Portman, who has been vegan for 11 years, pointed out that she didn't ask him to abstain from eating meat before their kiss. "That's not something I'm angry about or care about, but he was just being thoughtful," Portman said. "He's just a very nice person."
Another Thor co-star, Tessa Thompson, who joined Portman on the show to promote Marvel's latest movie, noted that she was surprised by such a heartfelt move. "I didn't even know he could go without eating meat," Thompson said. "He's [usually] just, like, eating bison in the morning … That's so sweet."
Natalie Portman's vegan influence
Vegetarian since the age of 9, Portman went vegan in 2011 after reading Jonathan Safran Foer's animal-rights-leaning book Eating Animals—which other celebrities, including Drew Barrymore, have credited for helping them eat less meat. Since then, she has regularly used her influential voice and money to help animals and invest in vegan brands.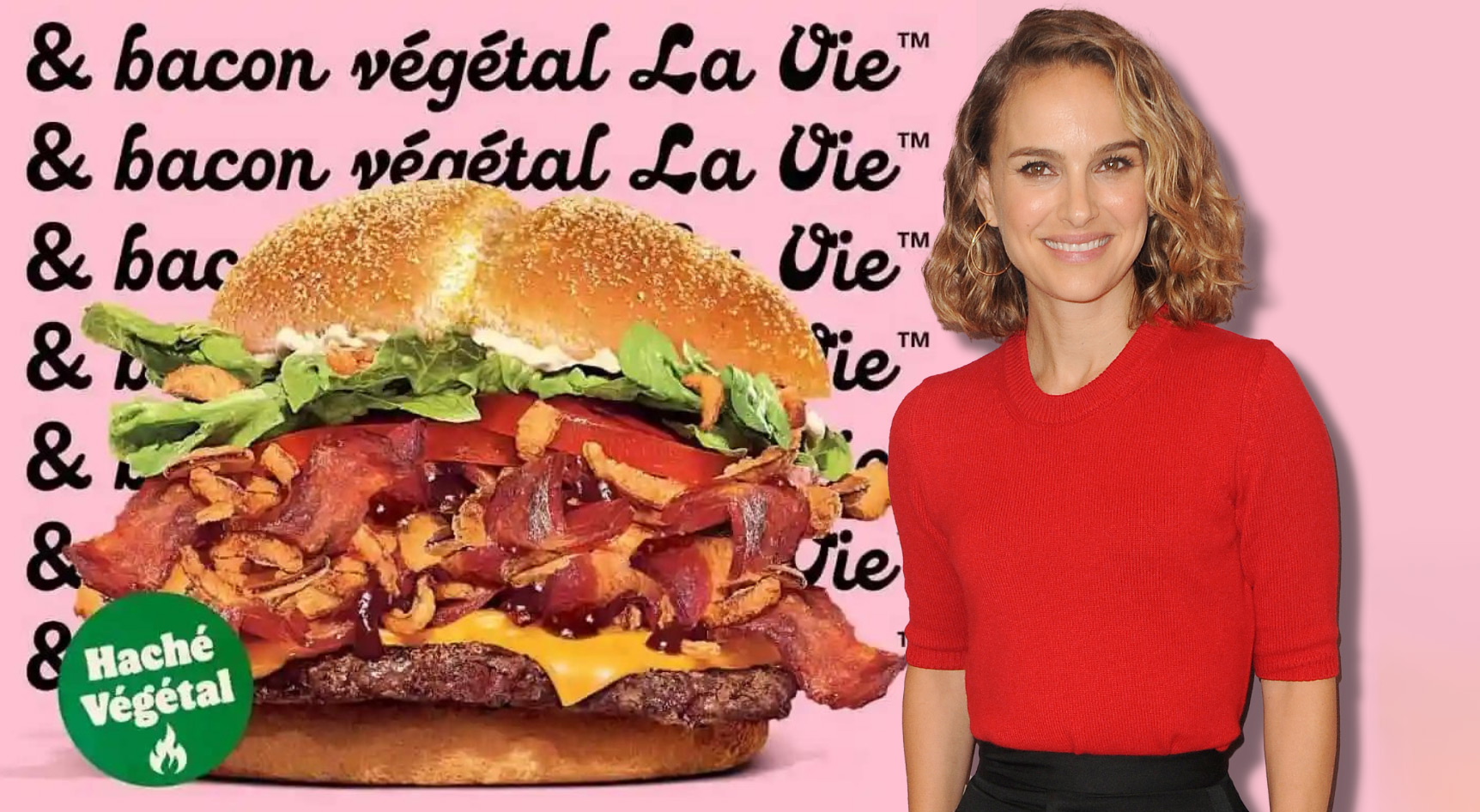 Earlier this year, Portman invested in French startup La Vie, which makes vegan bacon. After the startup tested 5,000 recipes in an effort to realistically replicate the pork product using plants, La Vie patented its vegan bacon formulation—which is complete with a plant-based replica of animal fat. Thanks to Portman's financial help, La Vie is able to expand its distribution beyond Carrefour in France to the United Kingdom and other parts of Europe. In May, the brand's bacon was added to Burger King's Veggie Steakhouse at all 550 locations in France.
In addition to La Vie, Portman is an investor in oat-based vegan milk brand Oatly alongside media mogul Oprah Winfrey, former Starbucks CEO Howard Schulz, and Roc Nation (an entertainment agency founded by rapper Jay-Z).
Portman's most recent investment was in Tender Food, which raised $12 million in March to bring its innovative plant-based meats to market. Founded in 2020 by researchers and engineers at Harvard University, Tender focuses on creating fibrous, whole-muscle meats that pull apart just like the real thing using its proprietary technology to recreate the textures of pork, chicken, and steak.
Speaking out against injustice
Over the years, Portman has also used her platform to bring awareness to a variety of issues from the anti-feminist act of consuming eggs and dairy to the environmental degredation caused by animal agriculture. During a gathering of youth activists in Los Angeles, the actress spoke about the connection between different forms of injustice, particularly the intersection of feminism and veganism. "Only after I became active in women's issues did I realize that my veganism was related to those very issues," Portman said. "Dairy and eggs don't just come from cows and chickens, they come from female cows and female chickens. We're exploiting female bodies and abusing the magic of female animals to create eggs and milk."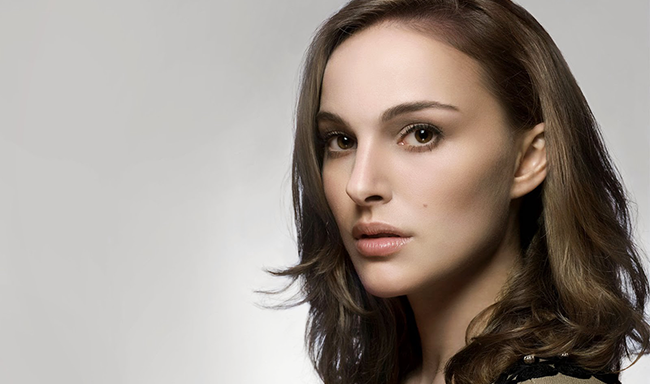 Portman has also spoken out about human injustices, including police violence against Black people. In 2020, she took to Instagram to voice her support of defunding the police as a measure to prevent police violence against Black people. "When I first heard #defundthepolice, I have to admit my first reaction was fear," Portman said. "My whole life, police have made me feel safe. But that's exactly the center of my white privilege: the police make me as a white woman feel safe, while my Black friends, family, and neighbors feel the opposite: police make them feel terror. And for good reason. Police are the sixth leading cause of death for Black men in this country."
Natalie Portman's vegan cooking
That same year, Jimmy Fallon brought Portman on to his late night show after he became obsessed with her pandemic cooking videos, which included recipes for vegan matzo ball soup, matcha doughnuts, and Buffalo cauliflower wings. During the show, the duo spoke about Portman's film Thor: Love and Thunder via video conference. They also discussed her vegan cooking videos, which Portman has been posting on Instagram throughout the COVID-19 lockdown.
"I'm obsessed with your cooking videos. You should do a show! I would watch it every single week, I love it," Fallon said on the show.
"That's so nice! I don't really have a lot of skill, so I always feel like if I can do it, anyone can do it," Portman responded. "I've gotten so many great recipes from Instagram from other people that I follow. And it's definitely easier that we're cooking every meal pretty much."
For the latest vegan news, read:Gordon Ramsay's MasterChef Confession: 'I Actually Love Vegan Food'
This Startup Is Making Cultivated Meat Burgers More Affordable
Oatly Is Giving Away 16,000 Vegan Ice Cream Bars in These 4 Flavors