Vegan flank steaks and other plant-based meats made by Israeli company Redefine Meat are now hitting the menus at five restaurants across London, signaling the definitive end of the era when the only plant-based option at a sit-down restaurant was salad. Founded in 2019, Redefine Meat uses a revolutionary 3D technology that maps 70 sensorial parameters to create a cut of vegan meat that mimics the taste, texture, and juiciness of a whole-cut of animal meat. The company's "New-Meat" line includes whole-cut vegan steaks and culinary-grade ground beef, sausages, premium burgers, and lamb kebabs.
Modern restaurants already serve vegan burgers and, in recent years, options such as meatless chicken and fish-free seafood, but whole-cut vegan meats are a new—and delicious trend—that restaurant owners and chefs are clamoring to serve.
At the massive German Gymnasium, the new menu items are Redefine Beef Burger with cheddar, Romaine lettuce, crispy onions, house sauce & bun; Redefine Lamb Kofta with yellow split pea dahl, ginger, courgette & tomatoes; and Redefine Beef Flank Steak with a soy-chilli glaze & tender stem broccoli. While the restaurant's dinner menu already featured a plant-based chicken schnitzel, executive chef Bjoern Wassmuth says there is room for more options that feature innovative alternatives to animal products.
"The demand for meat alternatives in London is growing and it's becoming more and more fashionable," Wassmuth said in a statement. "With Redefine Meat I've discovered their products taste very similar to animal meat, giving it the texture and flavors without an artificial aftertaste. It's the beginning of the future."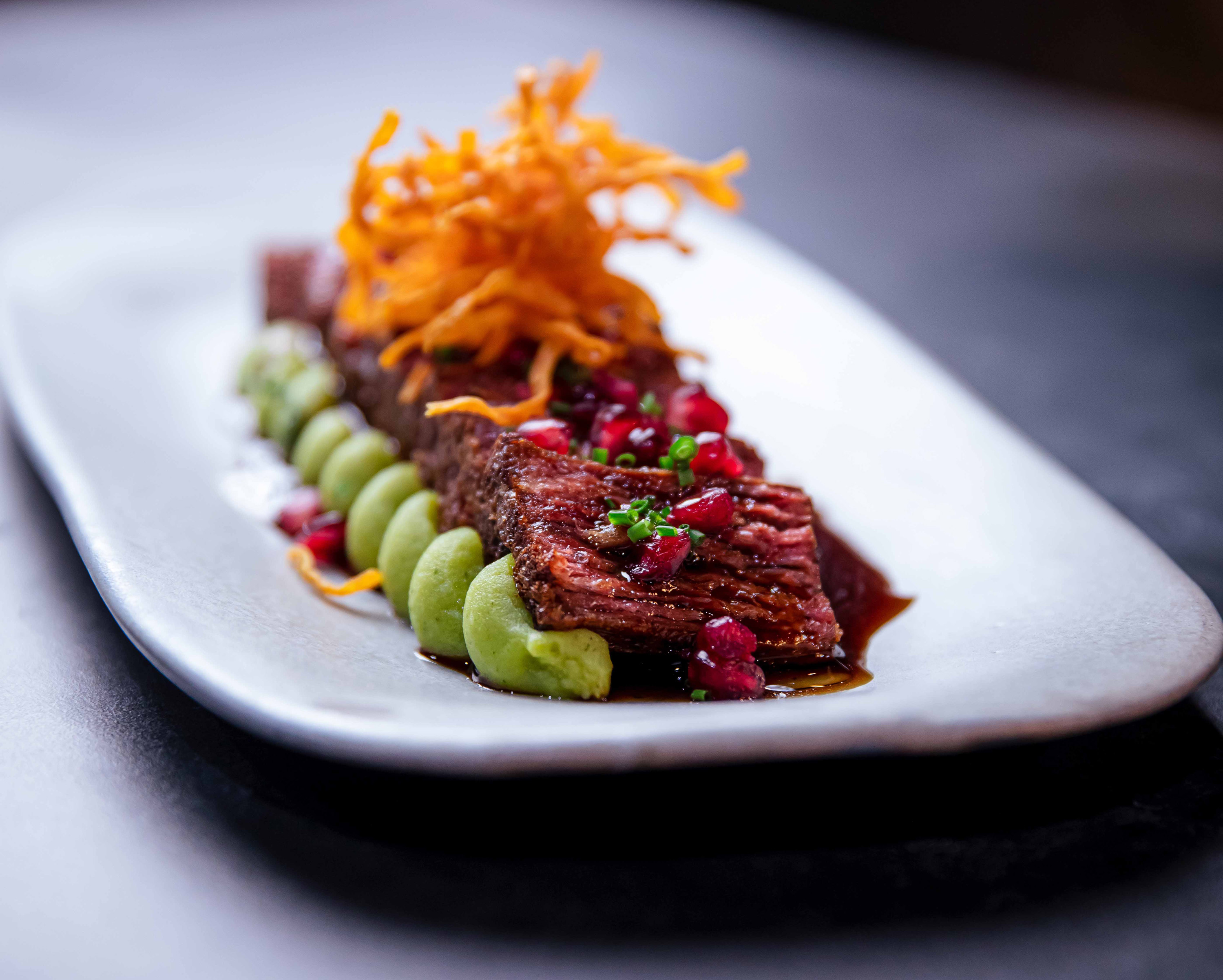 Redefine Meat
Chef Jordan Sclare is using Redefine Meat's whole-cut vegan steak and lamb to showcase Nikkei cuisine at the world-famous Chotto Matte, a Peruvian-Japanese restaurant chain with 11 locations around the world. At its Soho and Marylebone locations, Redefine Meat—the chain's first foray into vegan meat—is featured in three dishes: Redefine Lamb Flank (marinated and smoked with coriander and Peruvian chili miso); Redefine Beef Flank (with spicy teriyaki and coriander causa); and Redefine Mince (stuffed in a meat gyoza with ginger, miso vegetables, yuzu sweet potato purée, and red pepper ponzu).
"Sustainability and innovation are both key pillars of the Chotto Matte brand and we have always provided a diverse offering of plant-based dishes in our restaurants, but Redefine Meat is the first plant-based meat alternative that has been served at Chotto Matte," Sclare said in a statement. "Now our guests can enjoy the chance to have a unique meat alternative paired with our signature Nikkei flavors."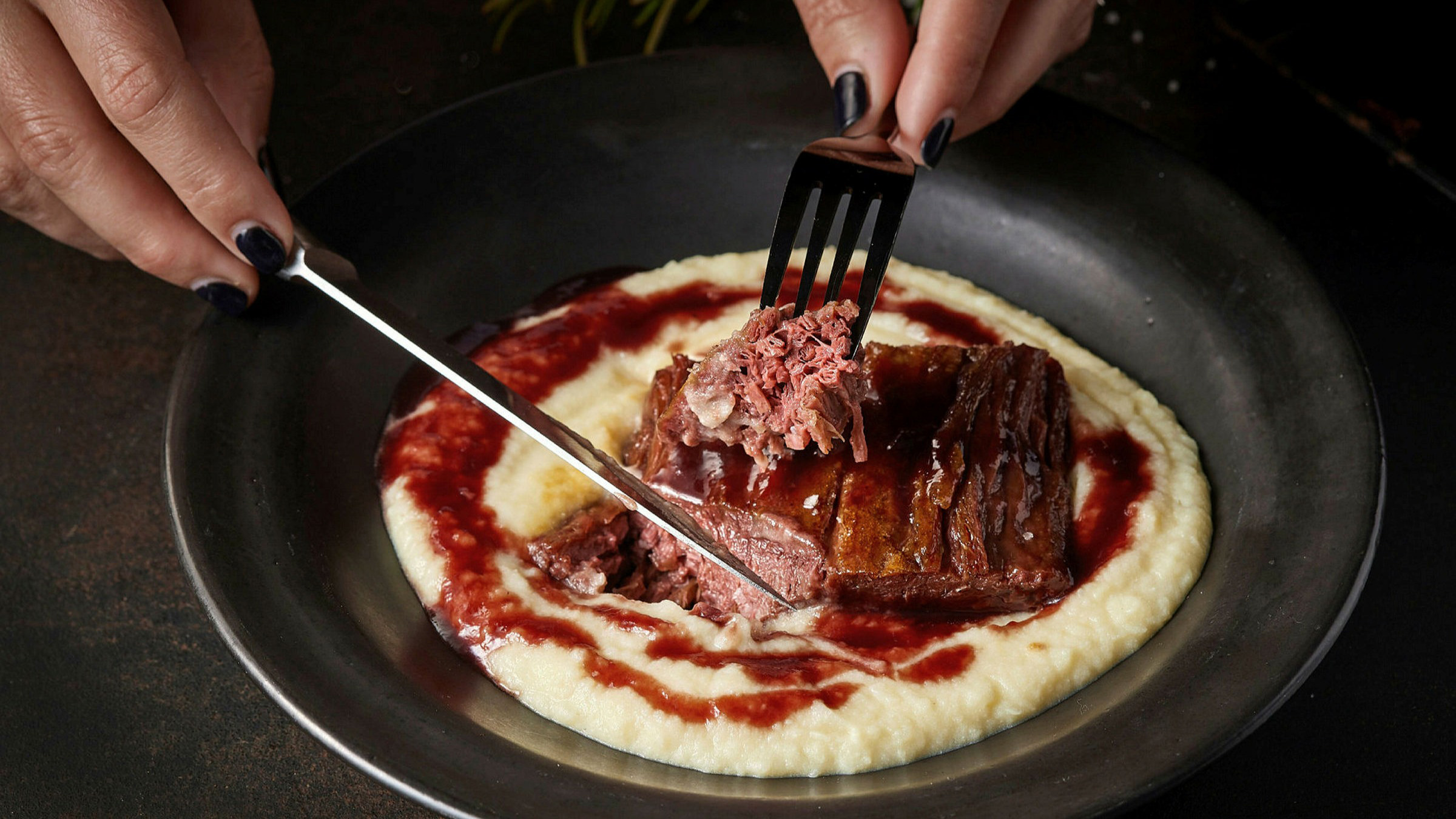 Redefine Meat
Vegan whole-cut meat on fine-dining menus
Marco Pierre White—known as the first British chef to be awarded three Michelin stars—agrees has been a supporter of Redfine Meat for some time. A pioneer in the fine-dining industry, the chef previously called Redefine Meat's innovative plant-based products "the cleverest thing I've seen in almost 40 years in the kitchen." He is now adding exciting new dishes to his restaurant Mr. White's in London, including several Redefine steak preparations, a Redefine burger, Redefine Gnocchi Bolognese, Redefine Macaroni Cheese, and Redefine Salsiccia Pizza.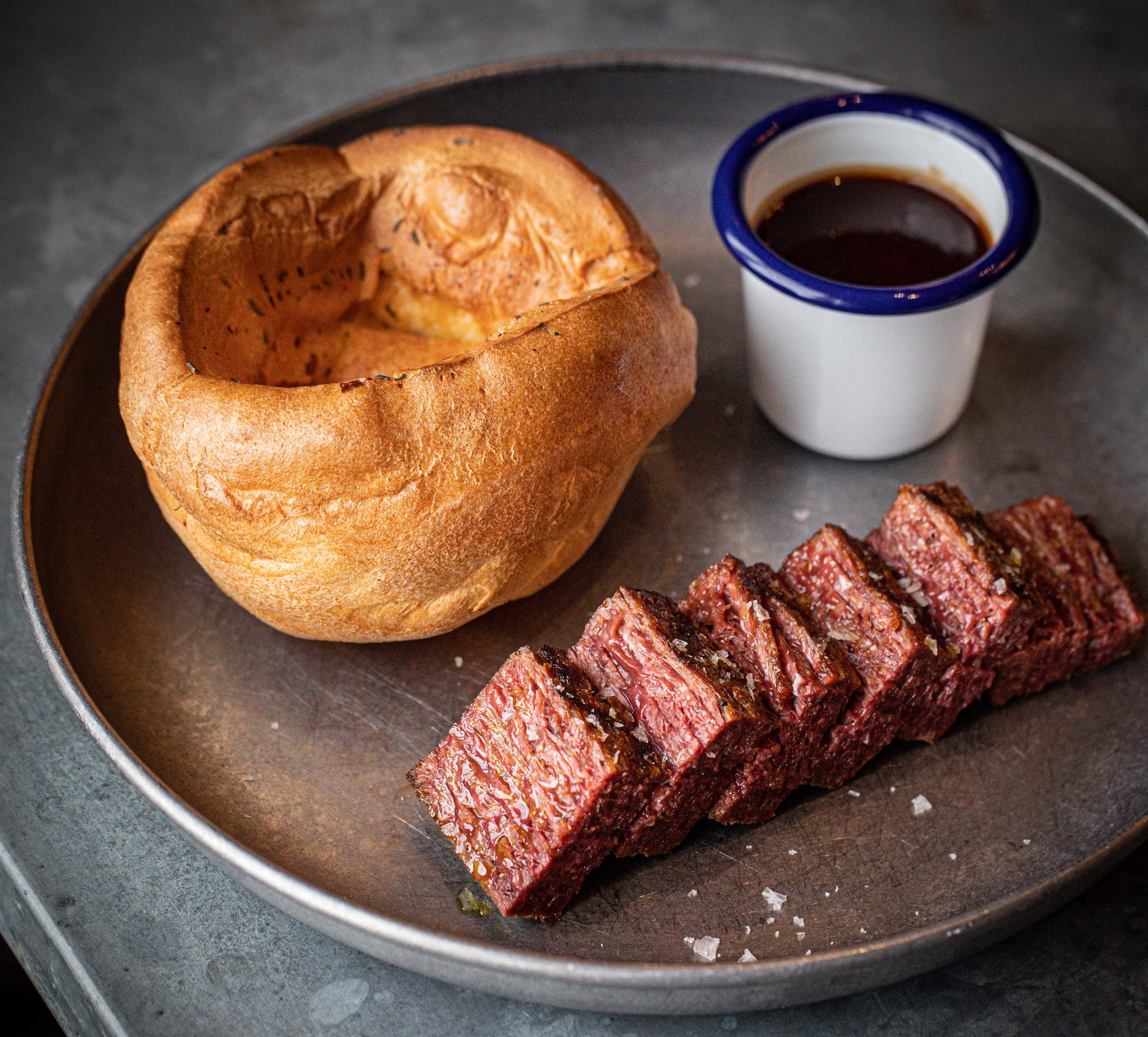 Redefine Meat
In addition to these restaurants, Gillray's Steakhouse and Bar in London is also serving Redefine's vegan meats in two preparations: Redefine Beef Flank Steak with Yorkshire pudding and a Redefine Beef Burger. The company's innovative vegan meats are also served by restaurants across Israel and will soon appear on the menu at all 155 locations of Selina hotels.
"We are delighted to partner with these prestigious restaurants and bring New-Meat to their discerning clientele," Redefine Meat CEO and co-founder Eshchar Ben-Shitrit said in a statement. "As we continue our expansion in Europe, we are looking forward to increasing the availability of New-Meat to more chefs and restaurateurs and help them meet the high demand from meat-lovers, flexitarians, vegetarians, and vegans."
For the latest vegan news, read:
Alaska Airlines' New "Soy Meets World" Vegan Meal Celebrates Summer
Cultivated Seafood Startup Takes on Most Popular Farmed Fish in the World
Tony Hawk's Favorite Vegan Doughnut Maker Raises $9 Million to Expand
Editor's note: this story has been updated to reflect an updated list of restaurant partners.