For summer road trips and camping outings, there is no better vegan snack than jerky. Thanks to NOBLE Jerky, there's now a keto-friendly way to indulge cravings for chewy vegan jerky. This summer, the brand is releasing two versions of its popular vegan jerky—Original and Smokey Fumé—that contain no added sugar and are Keto Project Verified.
"Our loyal customers have been asking for a keto version of our products since we launched, and we have finally perfected the recipe," Claudio Urbani, co-founder of NOBLE Jerky, said in a statement. "They wanted the protein and chew of jerky without the added sugars."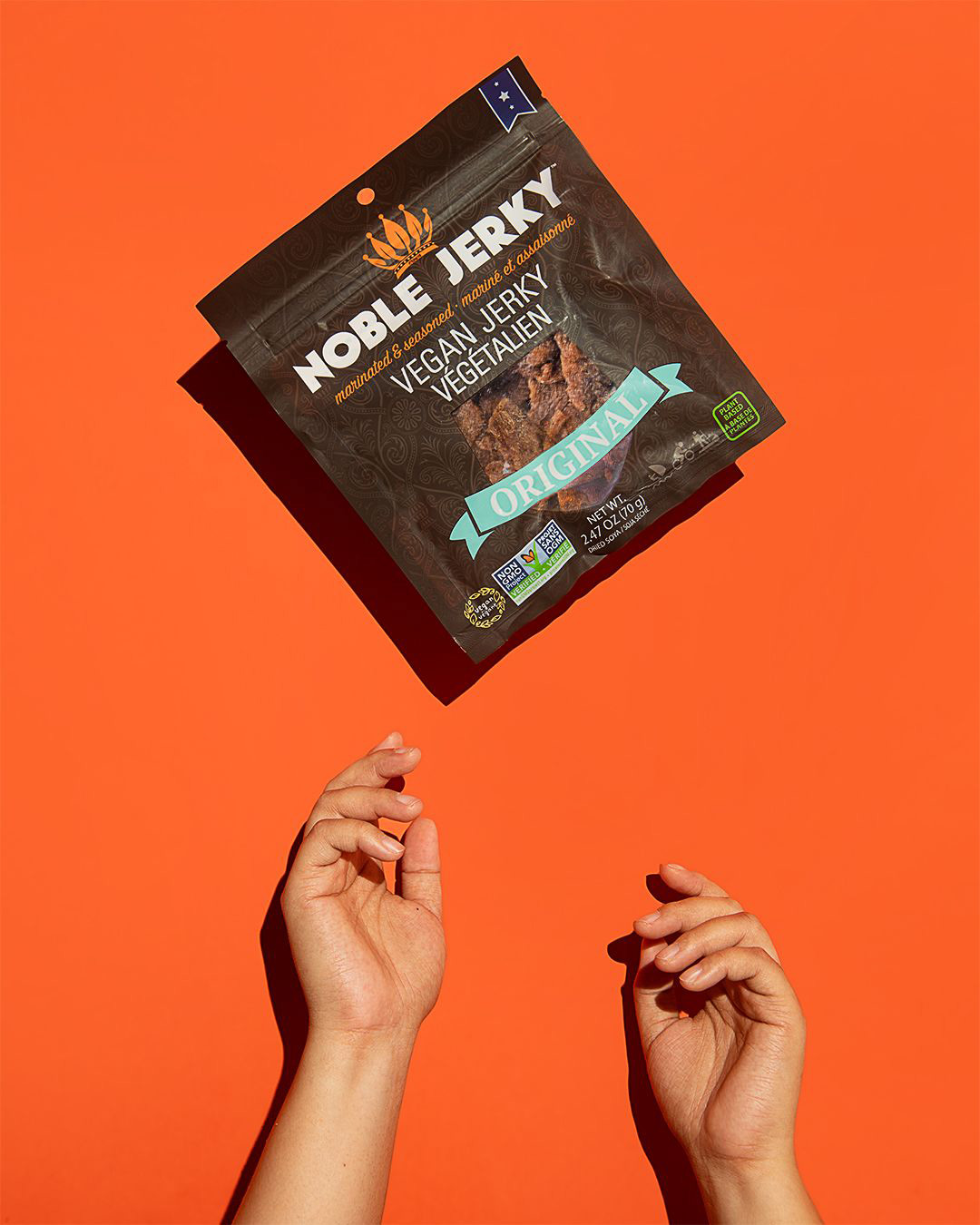 NOBLE Jerky
Prior to launching NOBLE Jerky, the Urbani family was in the business of making animal-based salami for 50 years. In 2018, the Canadian company pivoted to pour its meat-making expertise into creating NOBLE Jerky, a more sustainable snack brand. The vegan jerky is made from soy-based plant protein and its core line is available in Original, Teriyaki, Chipotle, Sweet BBQ, and Hickory flavors.
Despite rising meat prices and worldwide inflation, to better compete with meat, NOBLE Jerky is keeping its pricing at 2018 levels and a 12-pack of the jerky is available on its website for $58.92, or approximately $4.90 per 2.47-ounce bag.
NOBLE Jerky's new keto line is now available at Canadian retailers and will hit the United States and other regions by the end of summer.
For more about vegan snacks, read:
Trader Joe's Peanut Butter Caramel Popcorn
​​
World's First Dairy-Free Cheese Balls
Soft-Baked Blueberry Lemonade Bites