This year, for the first time in its 2,000-year history, Salers cheese will not be produced in France. That's because drought conditions brought on by the climate crisis are making the production of this specific cheese impossible. Under its appellation d'origine protégée (or certification of authenticity), Salers cheese must be produced from the milk of cows who graze on grass in the Auvergne region of France.
The problem? Extraordinarily high summer temperatures have made green grass a scarcity in the region, making it impossible for most of the 76 farmers in the region to meet the requirements for making Salers cheese, which must contain at least 75-percent milk from cows who graze on local grass.
"There's nothing left to eat," Laurent Roux, one of the farmers in the region, told local radio station France Bleu. "The terrain is so dry that in places, it looks like ash. It's dust."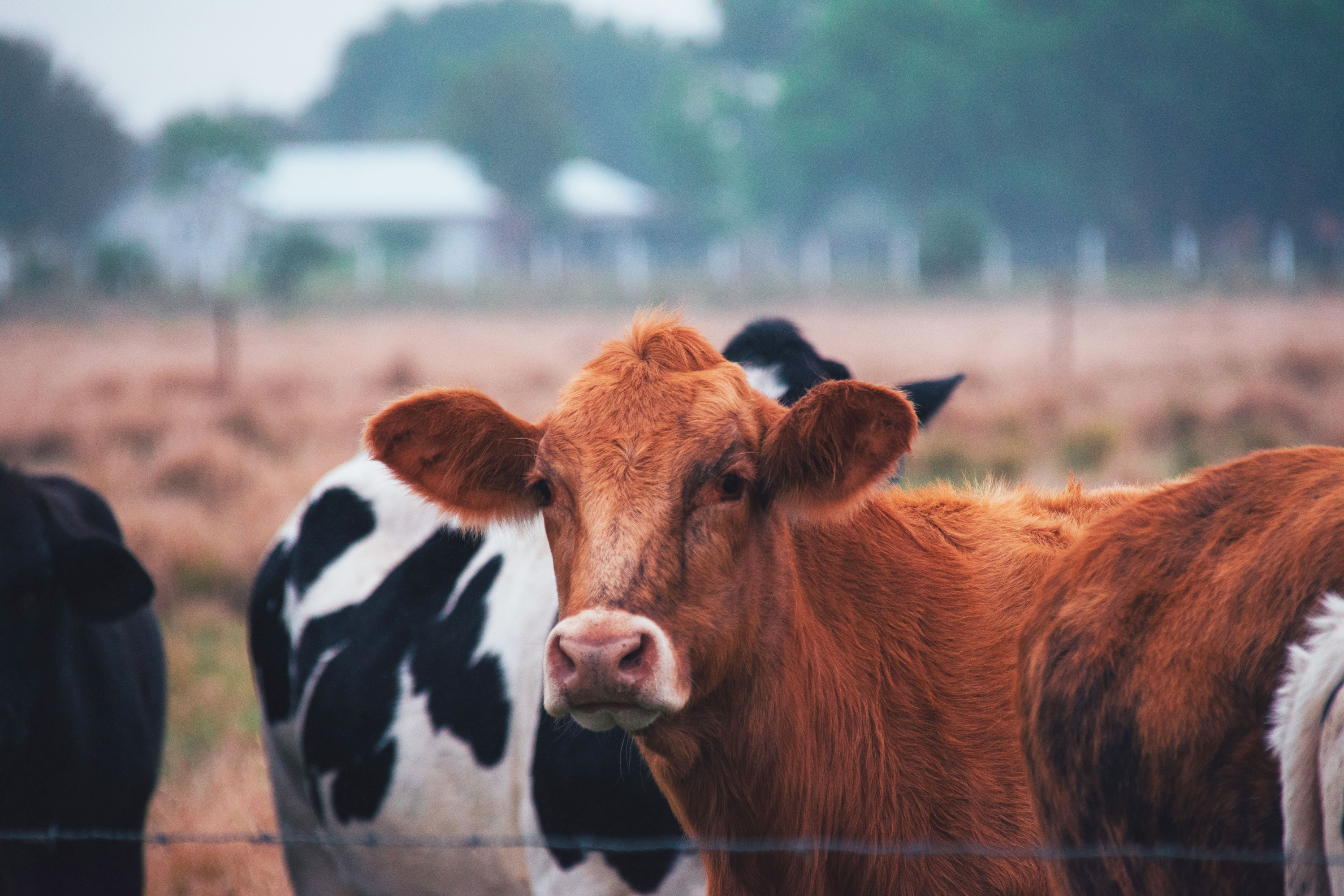 Climate crisis and animal agriculture
Temperatures in France—and in many other parts of the world—are hitting record highs this year. Like the Auvergne region, the majority of the United States is currently experiencing widespread droughts, with extreme droughts across large swaths of California, Utah, Nevada, and Texas, according to US Drought Monitor.
Rising temperatures have disrupted industrial animal agriculture in other ways. In June, by conservative estimates, 2,000 cows died in Kansas from heat exhaustion after suffering more than 100-degree temperatures. According to reports, these cow carcasses were destined to be dumped into unlined pits, posing an additional environmental hazard for nearby groundwater.
On the other end of the spectrum, climate change-induced floods have led to deadly conditions for cows and other exploited animals around the world. In Australia, extreme conditions this spring led to an approximate loss of 10,000 cows in the New South Wales region, local broadcasting station ABC reported.
Ironically, the global animal agriculture industry is a major contributor to the climate crisis that is currently causing these devastating disruptions. Climate scientists have predicted that all of these conditions and others will continue and worsen if serious changes are not implemented.
In April, the Intergovernmental Panel on Climate Change (IPCC) released its newest report, which warns that humanity is running out of time in halting the worst of climate change. The report advises that methane emissions—much of which come from animal agriculture—must be slashed by one-third by 2030 in order to save the planet. The report also urges governments around the world to focus on shifting consumption habits away from animal agriculture.
Plant-based treaty as a solution
In light of the climate crisis, some regions are taking action by endorsing the Plant Based Treaty (PBT), an initiative launched in 2021 that is predicated on three principles: relinquish (to stop allocating resources to expand animal agriculture); redirect (to actively transition from animal- to plant-based agriculture); and restore (a push for the restoration of ecosystems destroyed by animal agriculture).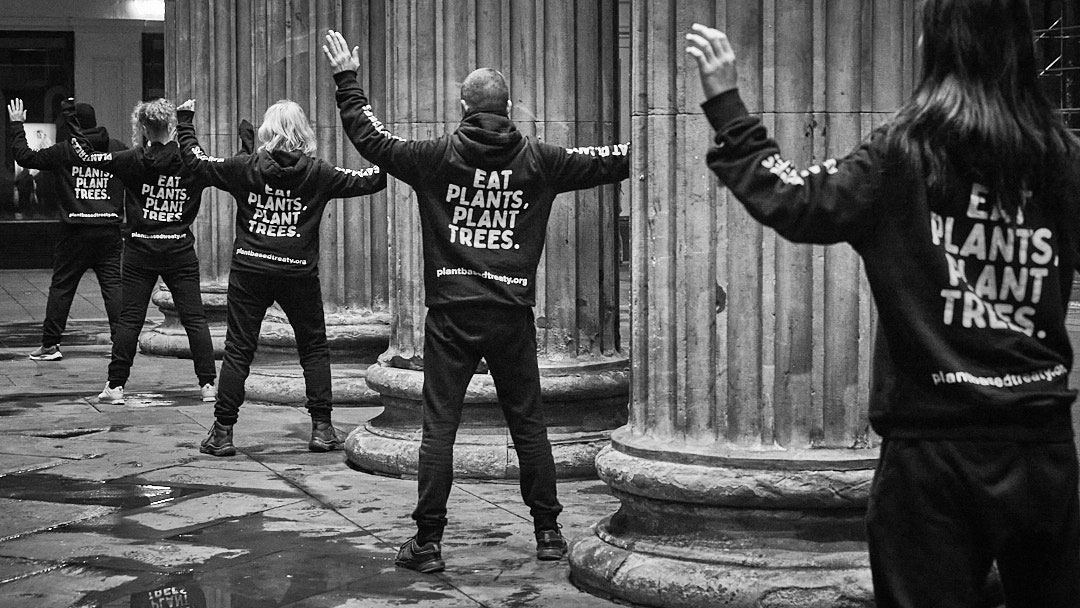 Plant Based Treaty
Earlier this month, Haywards Heath in West Essex, England became the first town in Europe to endorse the PBT. After supporting the Veganuary initiative in January 2022, the Town Council is now creating initiatives based on the principles of the PBT to mitigate the climate crisis in the region. "The Climate Crisis is no longer a distant future threat but an existential crisis that is upon us in 2022," Green Councilor Dr. Richard Nicholson, who first presented the PBT to the Climate Change Committee, said in a statement. "The South East of England has endured the highest ever summer temperatures in history and people's properties have been destroyed by fire and flood."
PBT Communications Director Nicola Harris is urging governments around the world to follow the town's example of endorsing the treaty and enacting changes to transition away from environmentally damaging foods and practices.
"Haywards Heath's decision to call for urgent global action on plant-based solutions to the climate crisis demonstrates true leadership. It will be welcomed by those experiencing the devastating impacts of climate change," Harris said in a statement. "Record-breaking 40 C+ temperatures this summer are a bleak reminder that cuts to emissions from fossil fuels and animal agriculture can't come soon enough. Animal farming is directly responsible for a third of human-caused methane. Therefore we need local, national, and international cooperation to reduce food-related emissions through a shift to plant-based diets, boosted by action on food waste."
Since its launch, the PBT has gained widespread support from 43,000 individual endorsers, five Nobel laureates, IPCC scientists, more than 800 NGOs and community groups, 700 businesses, and from celebrity activists, including Paul, Mary, and Stella McCartney. "We believe in justice for animals, the environment, and people," the McCartney family said in a joint statement. "That's why we support the PBT and urge individuals and governments to sign it."
For the latest vegan news, read:
James Beard Appoints 2 Vegan Chefs to Its Legacy Network
How Fine Vegan Cheese Is Making a Bid for the Dairy Case
Joaquin Phoenix Exposes Truth About Methane Biogas