While 7-Eleven is best known for its brightly colored slurpees, a new phenomenon is taking over its beverage offerings. That's because oat milk by popular company Oatly is coming to coffee machines at 90 locations of 7-Eleven across Sweden—the vegan company's home country.
"Our coffee machines are incredibly popular with customers on the go, and we're excited to expand our longtime partnership with Oatly to make it even easier to choose a great-tasting, plant-based option," Lorance Ljungqvist, Category Manager at Reitan, which operates 7-Eleven in the Nordic and Baltic regions, said in a statement.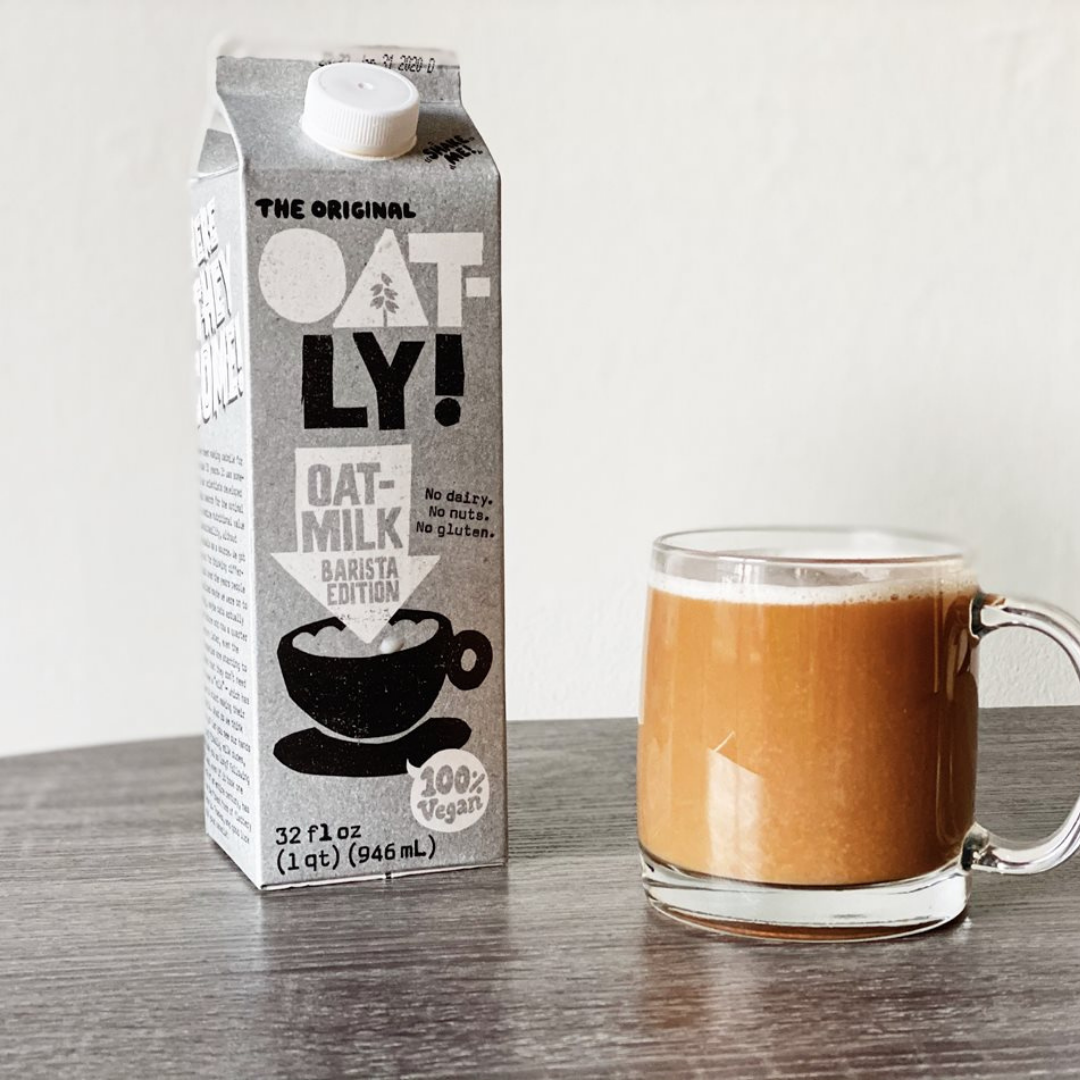 Oatly
The machines at 7-Eleven—where Oatly can be chosen at the push of a button—are part of a larger partnership with Reitan, which will also introduce the oat milk at 300 locations of its other convenience store chain Pressbyrån.
Oatly's Barista Edition oat milk will be rolled out throughout 2023 at Reitan's properties, which collectively sells 10 million coffees every year.
Oatly's vegan oat milk at 7-Eleven
Oatly has been making oat-based products since 1994 but only became a household brand in recent years, thanks to its expanded and rebranded vegan products such as oat milk, ice cream, yogurt, and more. While its home base is Malmo, Sweden, Oatly distributes its products across 20 countries, including the United States where the publicly traded company made its debut in coffee shops in 2017.
Oatly's entry into coffee machines at 7-Eleven and Pressbyrån expands on a longstanding partnership with Reitan, which started in 2011 and has placed a wide selection of the company's vegan products on convenience store shelves in the region.
"Through our partnership with Reitan and integrating Oatly into coffee machines for the first time at this scale, we're able to make plant-based alternatives a natural part of the everyday lives of millions of people across Sweden," Jonas Persson Follin, General Manager for the Nordics at Oatly, said in a statement.
"This is an important step for the plant-based movement and part of our mission to put Oatly everywhere to reduce people's reliance on dairy and encourage more sustainable consumption habits," Follin said.
Stateside, Oatly's food service partnerships have resulted in exciting vegan options. In the coffee sector, Oatly partnered with Starbucks where its oat milk joined the menu in 2021 at the coffee giant's more than 15,800 locations.
Oatly's addition to the menu is part of Starbucks' overall mission to reduce its carbon footprint. "Part of our aspiration to become resource-positive includes migrating toward a more environmentally friendly menu," Starbucks Chief Sustainability Officer Michael Kobori previously told VegNews. "Therefore, expanding plant-based alternatives will be a big part of the solution."
The brand has also worked with numerous partners to bring its popular vegan soft serve to more consumers. In the spring of 2021, Oatly teamed with several Major League Baseball teams to bring its frozen dessert to stadiums before expanding it to restaurants by that summer.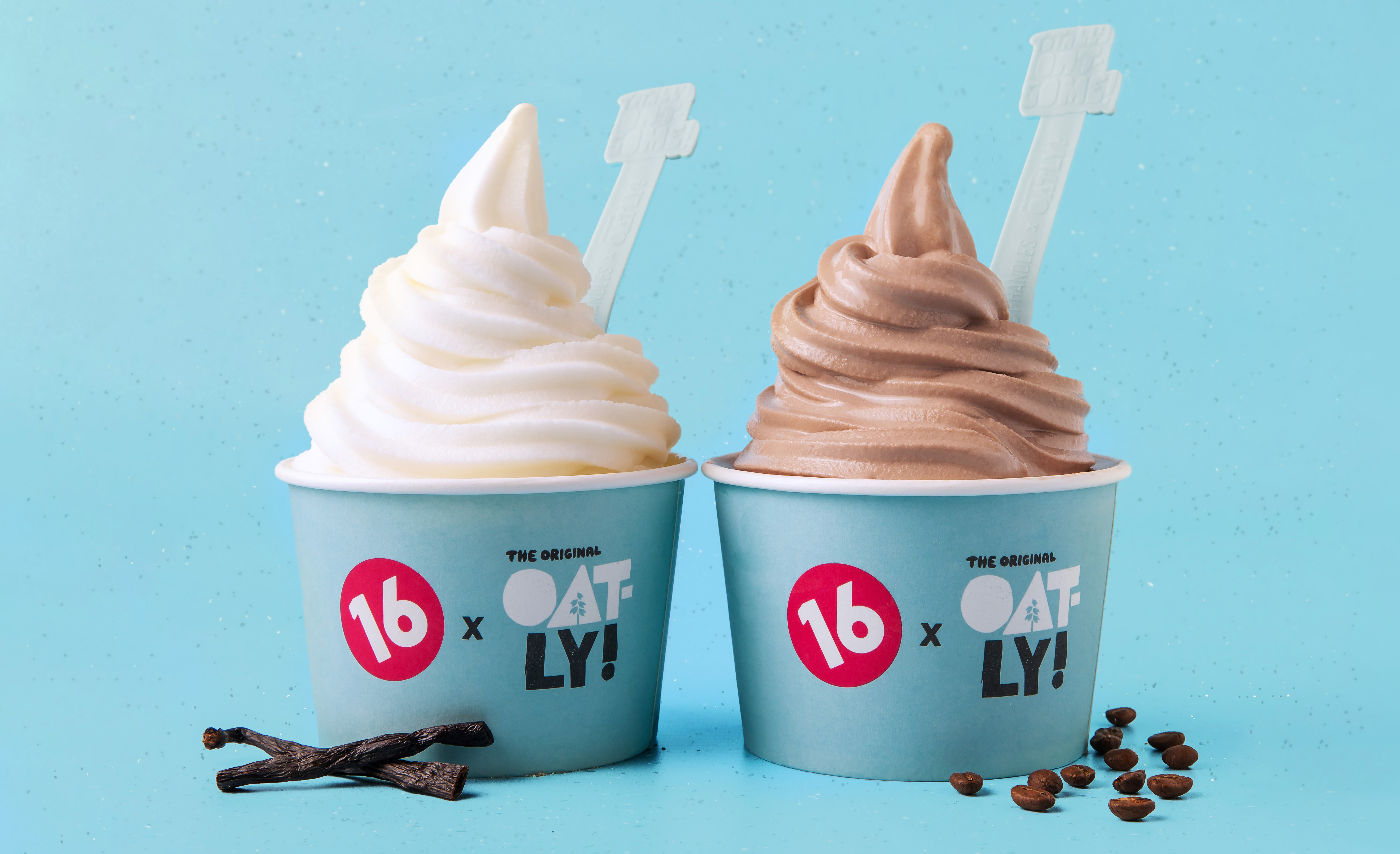 16 Handles
The Oprah-backed company also has a long-standing partnership with 16 Handles and has been working with the froyo chain to launch a variety of exclusive vegan soft-serve flavors. Currently, 16 Handles serves 11 Oatly-based options, including Chocolate Peppermint, Banana, Caramel Apple Pie, and Cinnamon Bun.
7-Eleven expands vegan options
Sweden is not the only country where 7-Eleven is expanding its plant-based options. Earlier this month, 7-Eleven launched an exciting new vegan option on its Healthy to Go menu at 550 stores across Canada.
"As we start a new year, we are proud to partner with 7-Eleven Canada to satisfy consumers' growing appetite for delicious and convenient plant-based foods," Matt Riley, Chief Revenue Officer at Eat Just, Inc., said in a statement. "Canada has always been one of the most requested markets for JUST Egg and this launch represents our largest foodservice partnership in the country to date."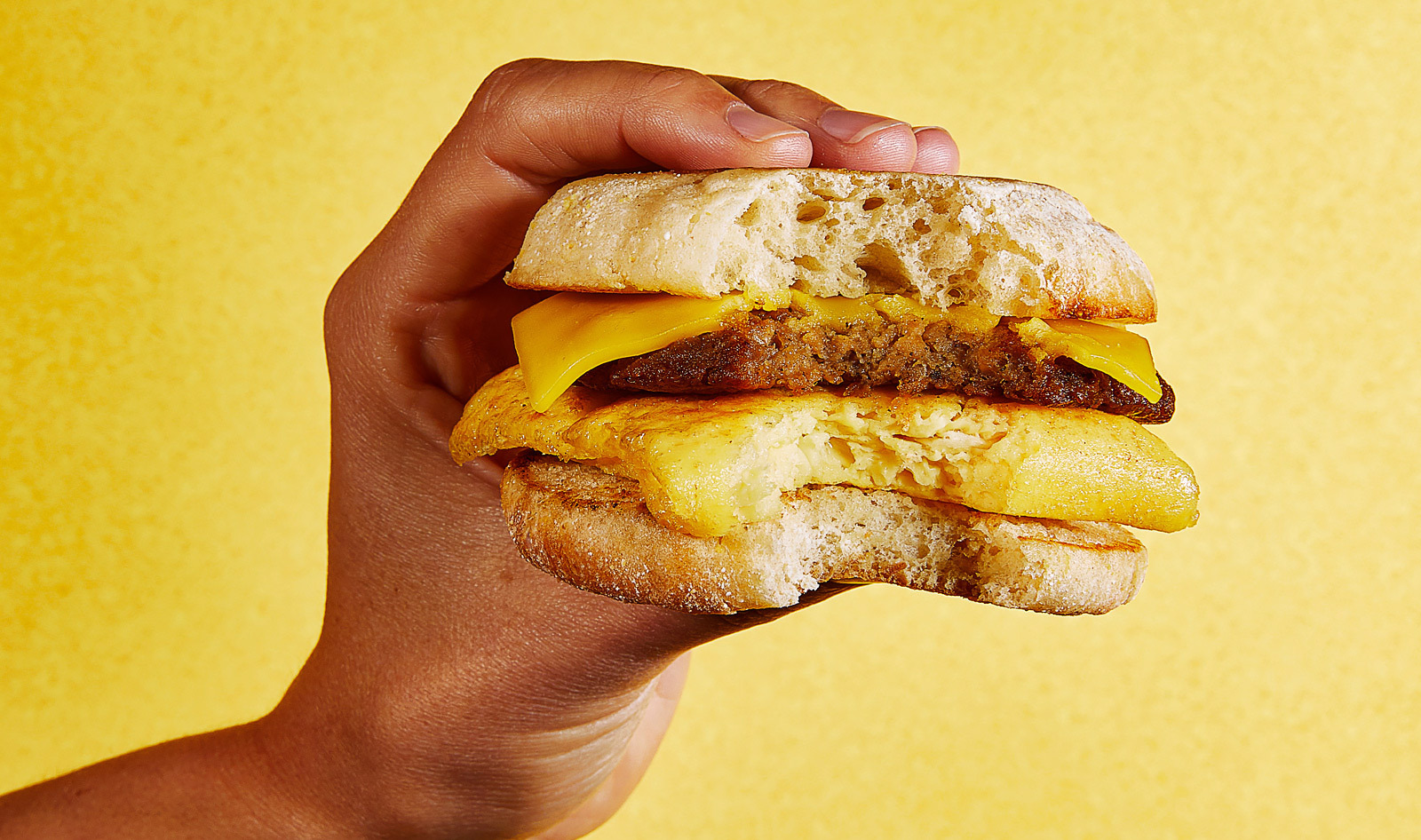 Eat Just
The Plant-Based Breakfast Sandwich is the convenience chain's first vegan breakfast sandwich and features top vegan products stuffed into an English muffin: JUST Egg (the folded version of the mung bean-based vegan egg); Impossible Sausage made from Plants (a savory vegan breakfast patty); and Violife's Just Like Cheddar Slices.
On the same Healthy to Go menu, 7-Eleven Canada is also testing a vegan steak wrap, which is made with plant-based steak strips by Wamame Foods, vegan cheese by Castle Cheese, salsa, and rice.
For the latest vegan news, read: