What if butcher shops were filled with truly sustainable meats that could be produced without killing animals? A glimpse of that future just arrived at Huber's Butchery, the world's first butcher shop to offer cultivated meat—or real meat grown from animal cells in bioreactors.
Every week, the Singapore-based meat shop now offers chicken made by local brand GOOD Meat, the cultivated meat arm of Eat Just—a California company known for its vegan JUST Egg.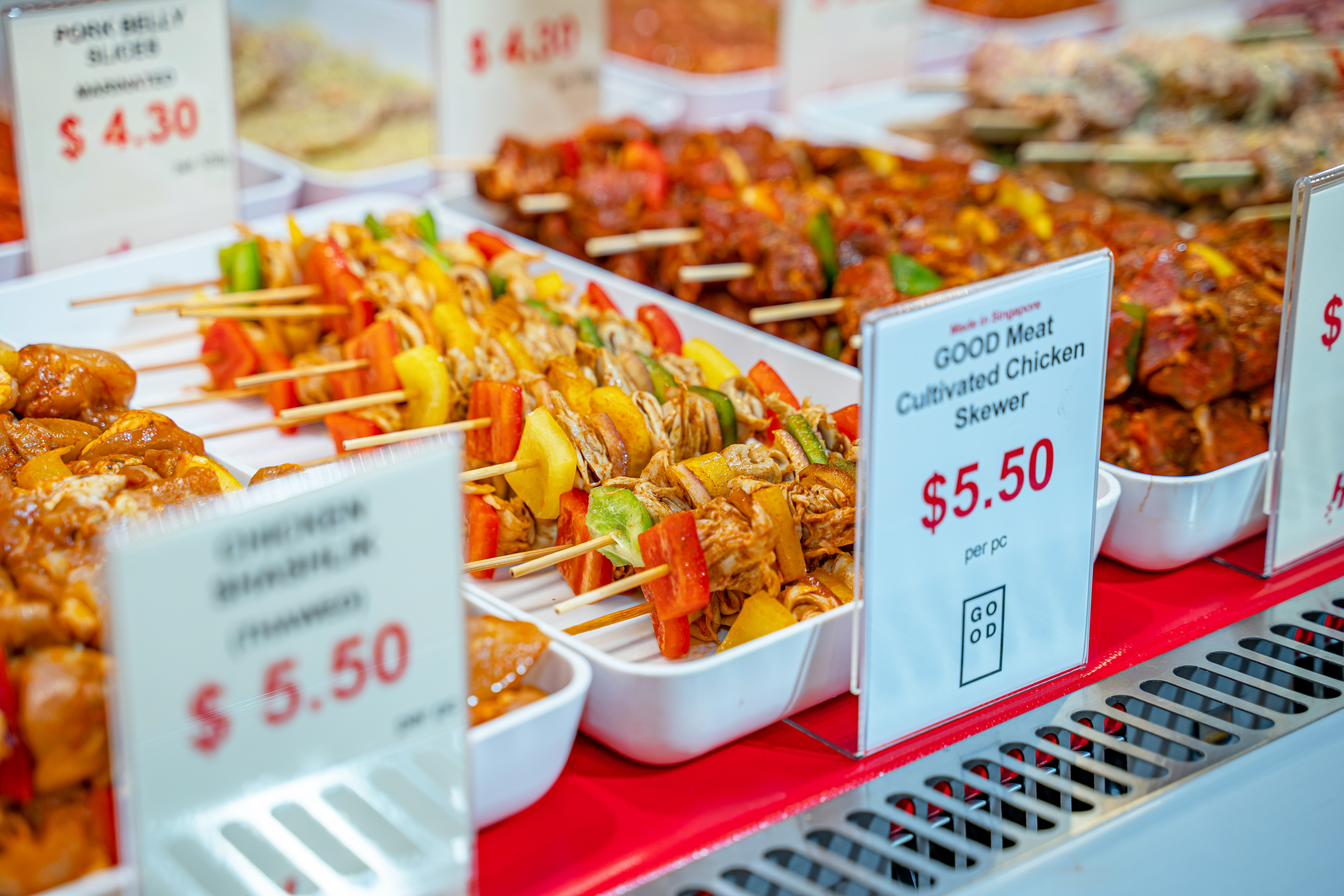 Eat Just
"Offering this new approach to making meat at a butchery is another historic moment in the long road to making our food system more delicious and sustainable," ​​Josh Tetrick, co-founder and CEO of Eat Just, said in a statement. "I'm very proud to partner with the Huber's team to give people a whole new way to experience our cultivated chicken in the new year."
In 2020, Singapore was the first place in the world to authorize the sale of cultivated meat when it granted regulatory approval for GOOD Meat's chicken bites. Since then, GOOD Meat has innovated its cultivated chicken with new iterations, the most recent of which as a more fibrous cut of chicken served to delegates at last year's COP27 climate conference in Egypt.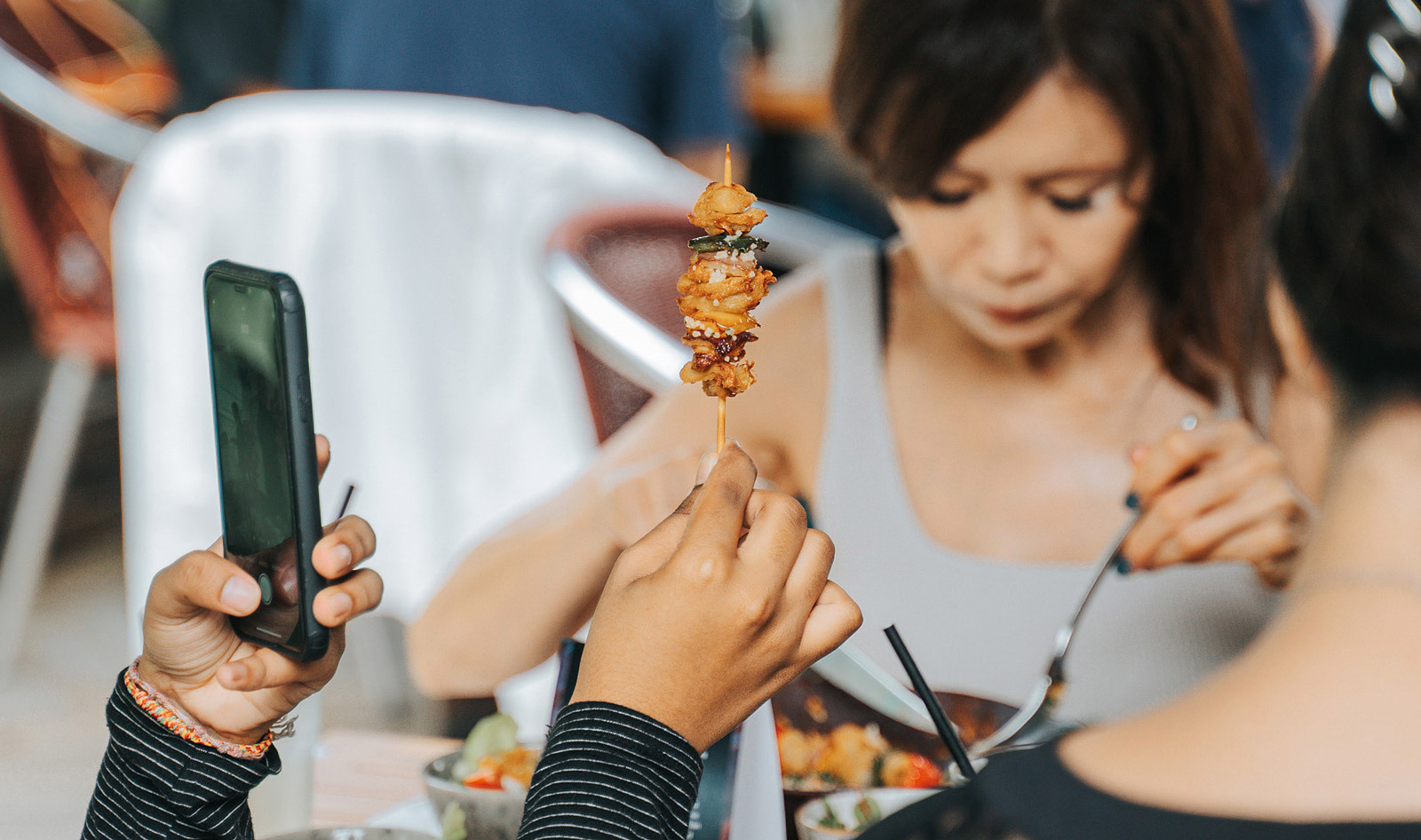 Eat Just
GOOD Meat's cultivated chicken allows Huber's to expand upon its quality-driven mission with an offering that is more sustainable and ethical than its traditionally made counterpart.
"When we founded our butcher shop, we made it our mission to provide top quality and exceptional tasting meat products with the highest food safety standards at an affordable price," Ryan Huber, Huber's Butchery Managing Director, said in a statement. "Partnering with GOOD Meat is in keeping with that vision and the realities of our ever-changing food system."
"Cultivated meat could be one of the solutions to over-farming due to increased population size and density and an increase in animal protein consumption in many parts of the world," Huber said.
At Huber's, the cultivated chicken meat was first offered in December as kebabs in its butcher shop display case and can also be ordered in dishes on its bistro menu.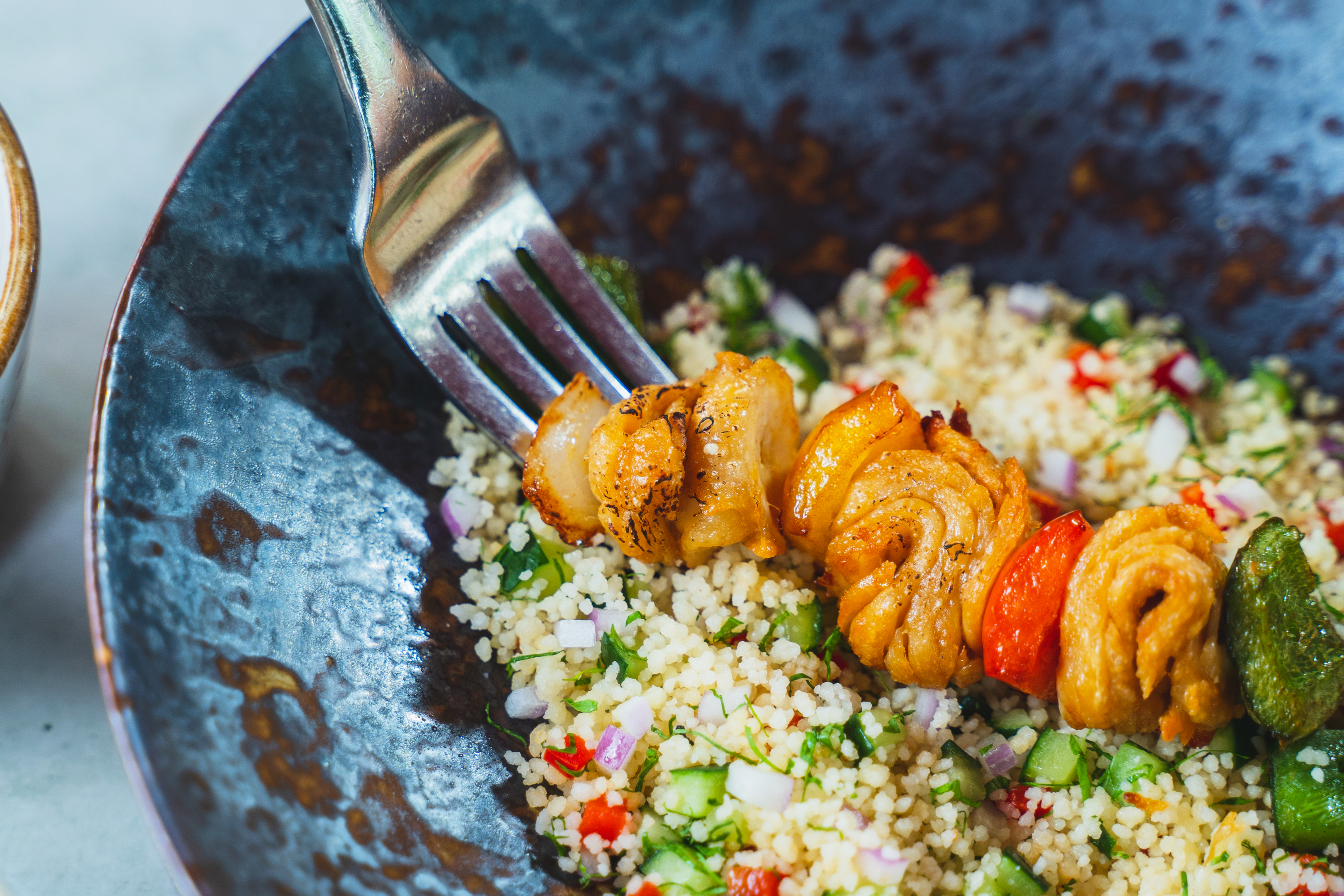 Eat Just
While fellow California company UPSIDE Foods recently passed a regulatory hurdle with the United States Food and Drug Administration (FDA), for now, GOOD Meat remains the only company in the world that can sell cultivated meat to consumers.
Vegan kebab hits butcher shops
Cultivated meat has the potential to transform the food system, but it's not the only new sustainable meat option at butcher shops. Over at Morrisons—the United Kingdom's fifth largest supermarket chain—a new selection of vegan meats hit the butchery section on December 26.
This one comes from EatPlanted, a Swiss vegan brand that makes its plant-based meats from peas, oats, and sunflowers which are complete in essential amino acids to compete with animal meat. Customers can now find the company's vegan chicken, pulled pork, and kebab at Morrisons, EatPlanted's first major stockist.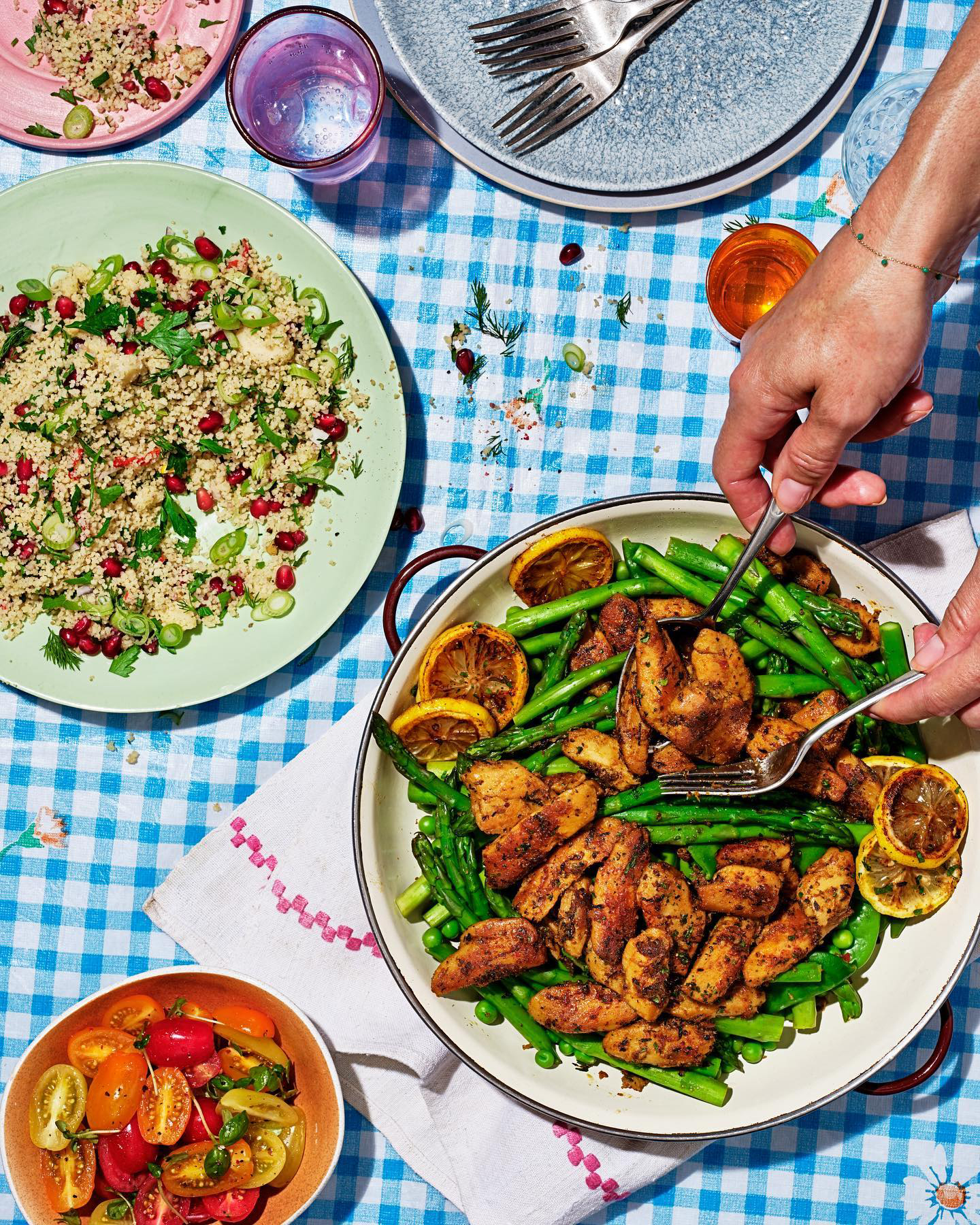 Eat Planted
"We're delighted to have secured our first major retail listing and are pleased to feature in Morrisons," Matt Done, UK country manager for EatPlanted, said in a statement. "We're seeing that consumers are becoming more open to meat alternatives and conscious food choices and a boom in meat-free eating is expected for 2023, so this listing is good timing."
Vegan butcher shops are a thing, too
While vegan and cultivated meat options are now trickling into Morrisons and Huber's, respectively, several fully vegan butcher shops have been carving out a place in food history for years.
The world's first meatless butcher shop, The Vegetarian Butcher, opened in 2010 in Holland and Australia's Suzy Spoons followed shortly thereafter in 2012. Over in Canada, YamChops opened its doors in 2014 to carry the torch in normalizing vegetarian butcher shops.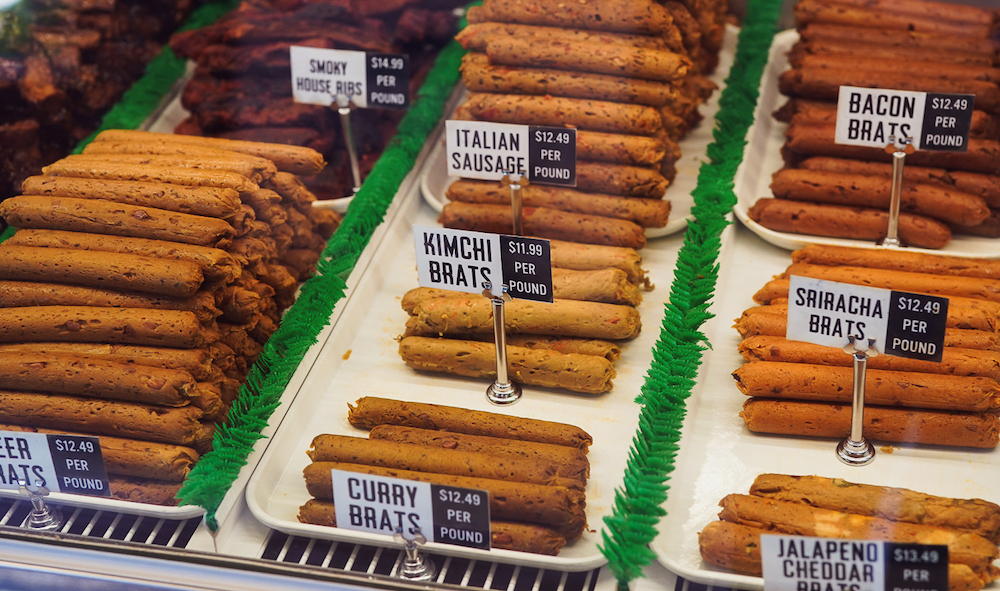 The Herbivorous Butcher
In 2016, siblings Aubry and Kale Walch opened The Herbivorous Butcher in Minneapolis to pioneer a new era with their fully vegan meats, cheeses, deli items, and prepared foods, all housemade and inspired by their Guamanian culture.
While the concept of a "vegan butcher" initially garnered accusations of being contradictory, the term caught on and eventually entered common parlance. So much so that the Walch siblings were forced to defend themselves in using the term after Nestlé attempted—and failed—to patent in 2021.
Could cultivated chicken kebabs and vegan meats become the norm at traditional butcher shops, too? Only time will tell.