When it began operations in the late '50s, Alamance Foods was one of the first companies to bring aerosol whipped cream to market. Now, the company is keeping up with modern consumers with the launch of its new Whipt product line.
The new Whipt line features three vegan whipped creams made with different protein bases: oat, almond, and coconut cream. "We wanted to offer more choices to consumers who prefer non-dairy or lactose free options in their daily diet," Mohan Valluri, Alamance Foods Vice President of Sales, tells VegNews. "An aerosol whipped cream offering in non-dairy for the vegan community seemed like an obvious contender."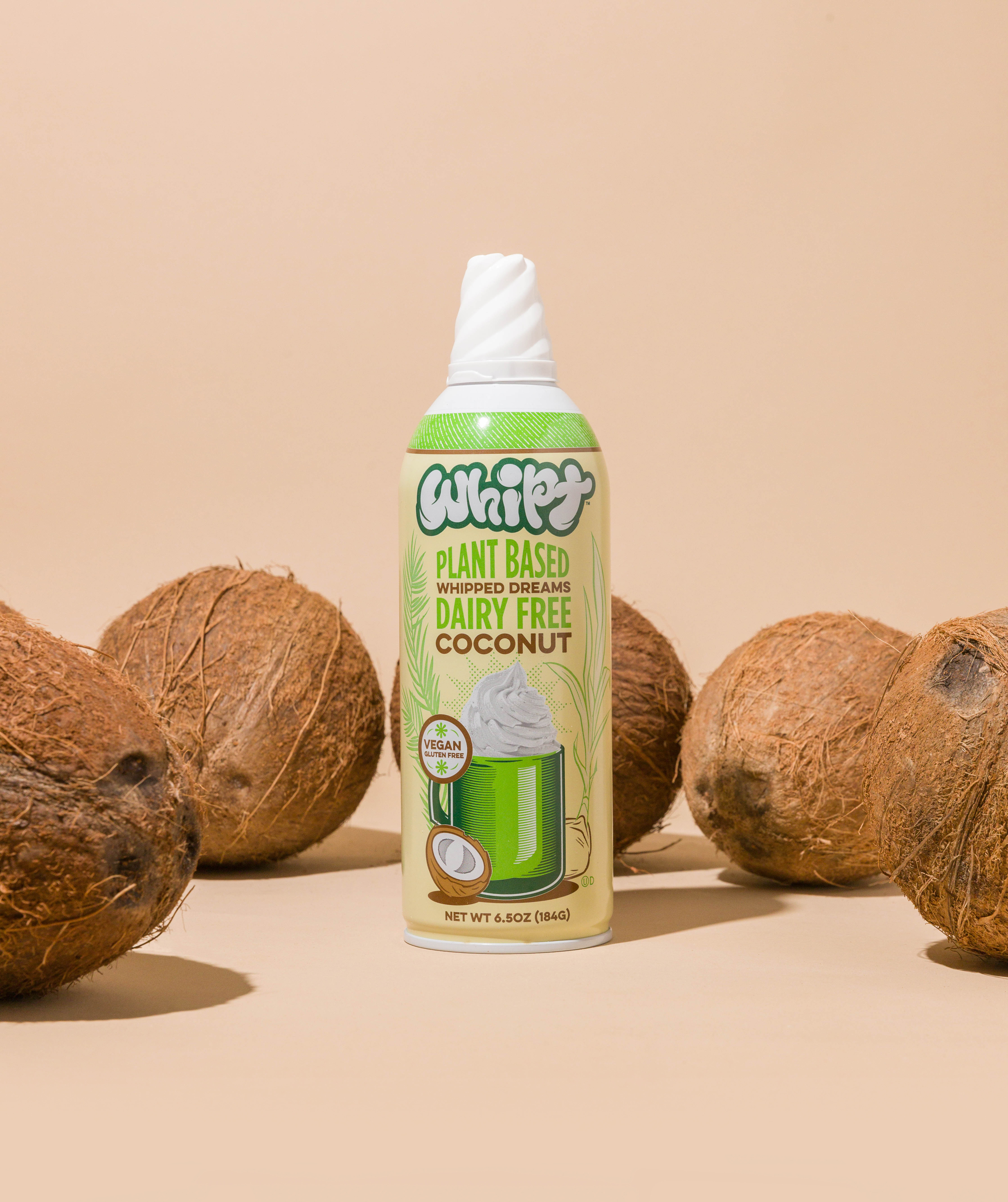 Alamance Foods
With a shelf life of 180 days, the Whipt vegan whipped creams were also developed to help deliver more sustainable alternatives to dairy whipped cream to consumers.
"We have been producers of whipped cream since 1959, so we were naturally excited to provide a fun and easy to use low calorie product that celebrates plant based ingredients," Valluri says.
Vegan whipped cream, three ways
The dairy-free market is dominated by vegan milk but other segments, including plant-based whipped cream. Vegan brands such as So Delicious have been offering vegan whipped cream for years but a broad spectrum of companies have recently tapped into the segment. Perhaps the most notable launch in this space was in 2018 when iconic ConAgra brand Reddi-Wip expanded its product line to include almond- and coconut-based whipped creams.
Whole Foods Market also offers vegan whipped creams under its affordable 365 brand in different formats, including tubs and spray cans. A number of companies have also recently launched heavy whipping cream to allow consumers to make their own whipped cream, margarine brand Country Crock, vegan brand Silk, Greek company Violife, and dairy-free milk giant Califia Farms.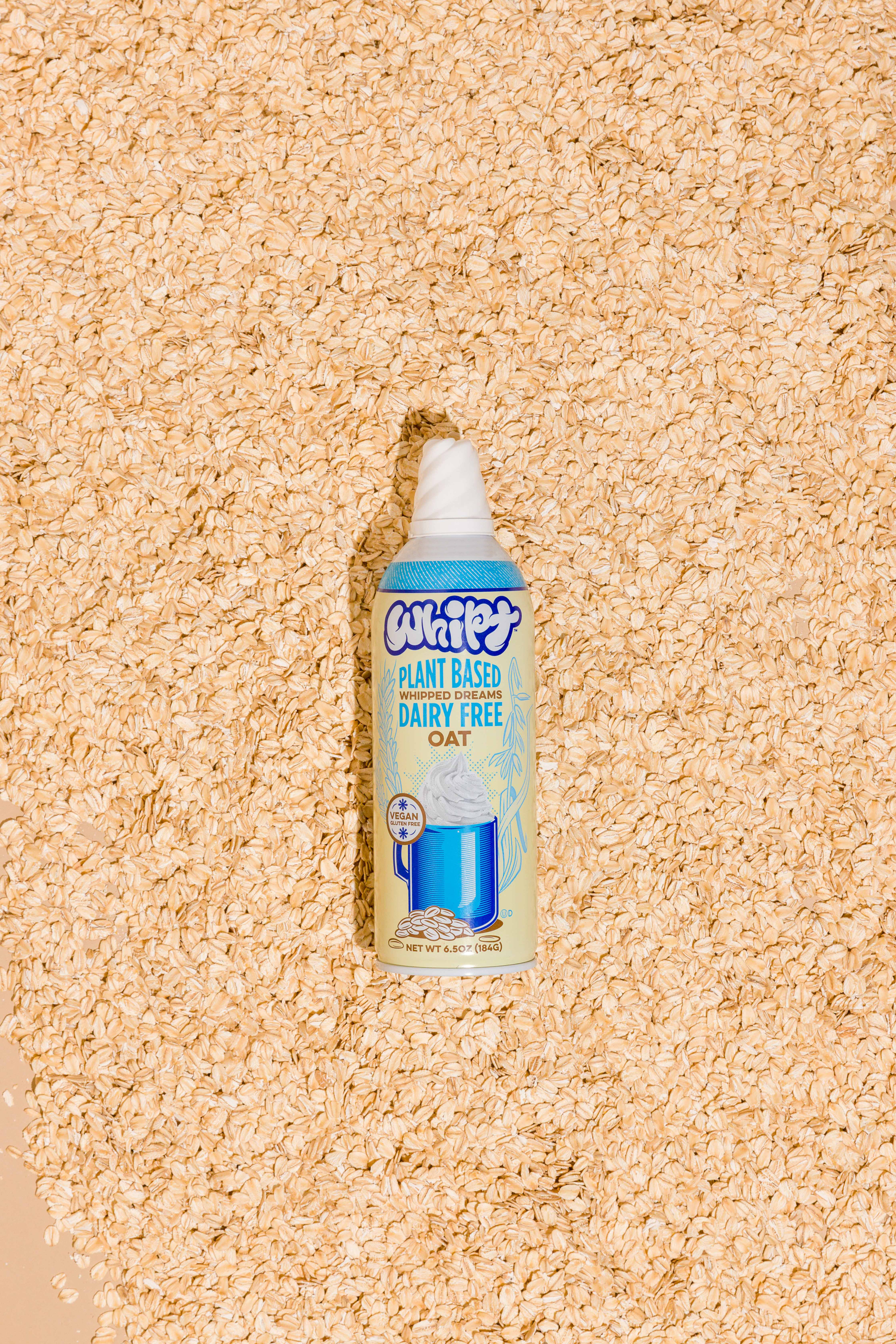 Alamance Foods
While Alamance is not the first company to launch vegan whipped cream, its approach is novel in that it simultaneously launched three varieties made using popular bases for dairy alternatives. The company sees Whipt as an opportunity to serve growing consumer concern about health and the climate crisis in a world forever changed by the COVID-19 pandemic.
"We wanted to offer choices based on growing demand in these three bases," Valluri says. "Our research showed that consumers wanted to try to experiment with vegan beverages and desserts and all three bases would be complementary and give consumers more choice."
The new Whipt line is currently rolling out to more than 720 stores, including Woodman's Market, LIDL, and select Walmart locations with plans to expand to Smart & Final.
For the latest vegan news, read: