Legendary actor James Cromwell is not backing down until Starbucks drops its vegan milk surcharge. In his latest jab at the coffeehouse giant, Cromwell stars in a new video created together with animal-rights group People for the Ethical Treatment of Animals (PETA).
In his first acting role since HBO's Succession, the 83-year-old actor plays a fictional Starbucks executive, Mr. Carey, who charges customers up to 90 cents extra for vegan milk.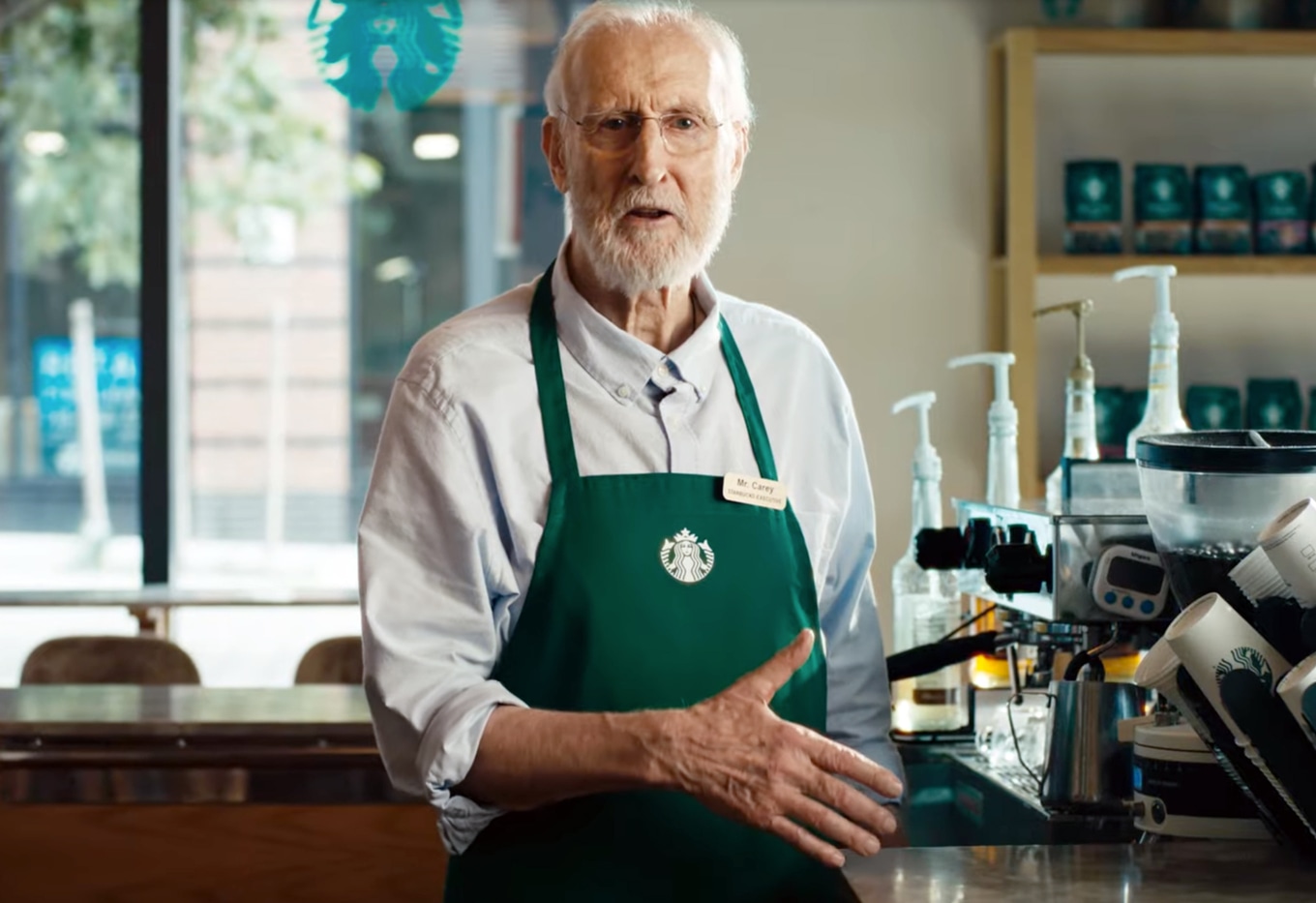 PETA
"And it's good that you pay. I mean care," he says in the video in reference to the surcharge. "Because we also have other things to care about. Like a $1.6 million cash sign-on bonus for our new CEO."
The video features Cromwell donning Starbucks' signature green apron and includes images of inhumane milking practices, climate catastrophes such as melting ice caps and wildfires, and calves being separated from their mothers.
Cromwell's character mentions that Starbucks is aware of the dairy industry's negative impact on the environment but continues to charge extra for plant-based milk. He sarcastically states that while customers care about saving the world, Starbucks cares about its savings account.
"Because Starbucks cares about money. Hey, it's right there in our name," Cromwell says before handing over a latte with a dollar symbol outlined in foam.
Cromwell's character in the video comes as a counterpoint to his real-life activism against Starbucks for its vegan milk surcharge. The video comes at a time when Starbucks reported $3.3 billion in profits last year.
James Cromwell takes on Starbucks
The video is directed to potential Starbucks customers and will be aired on YouTube, specifically targeting those who have searched for "Starbucks." Directed by Nim Shapira and produced by Noa Osheroff, the video aims to pressure Starbucks into abolishing its vegan milk surcharge, which many other coffee chains do not impose.
This role is the latest installment in Cromwell's activism against Starbucks' vegan milk upcharge policy. He previously joined forces with PETA in campaigns including one where he super glued himself to a counter at a Manhattan Starbucks location.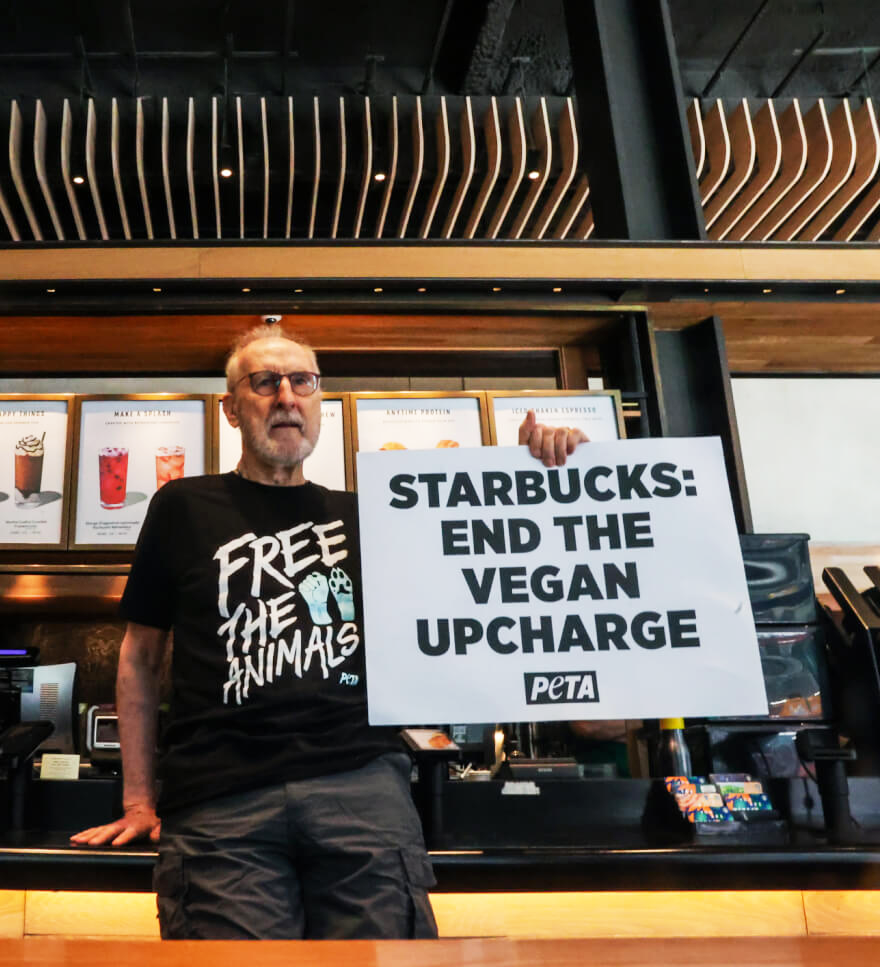 PETA
The actor—who went vegan 28 years ago after forming a connection with a piglet on the set of Babe—has been vocal about his dissatisfaction with the surcharge, especially given Starbucks' profit margins and environmental commitments.
Producing up to more than three times more greenhouse gases than vegan milk, dairy is the main driver of Starbucks' carbon footprint at its more than 35,000 locations globally. The coffeehouse giant has recently dropped its vegan milk surcharge in the United Kingdom, France, and Germany, but has never imposed it in China and India. However, it operates more than 16,000 locations in the United States, accounting for nearly half of its locations globally.
In addition to Cromwell, other prominent celebrities have called upon Starbucks to drop its vegan milk surcharge, including Alicia Silverstone, Sir Paul McCartney, and more.
The plant-based milk wars
As it gains market share on cow's milk, plant-based milk continues to be a heated topic outside of Starbucks, too. House Representative Mike Simpson (R-ID) spent time putting post-it notes on almond milk at grocery stores that state "this is not milk" to advocate for the dairy industry, which aims to limit the use of the term "milk" to products made from animal secretions.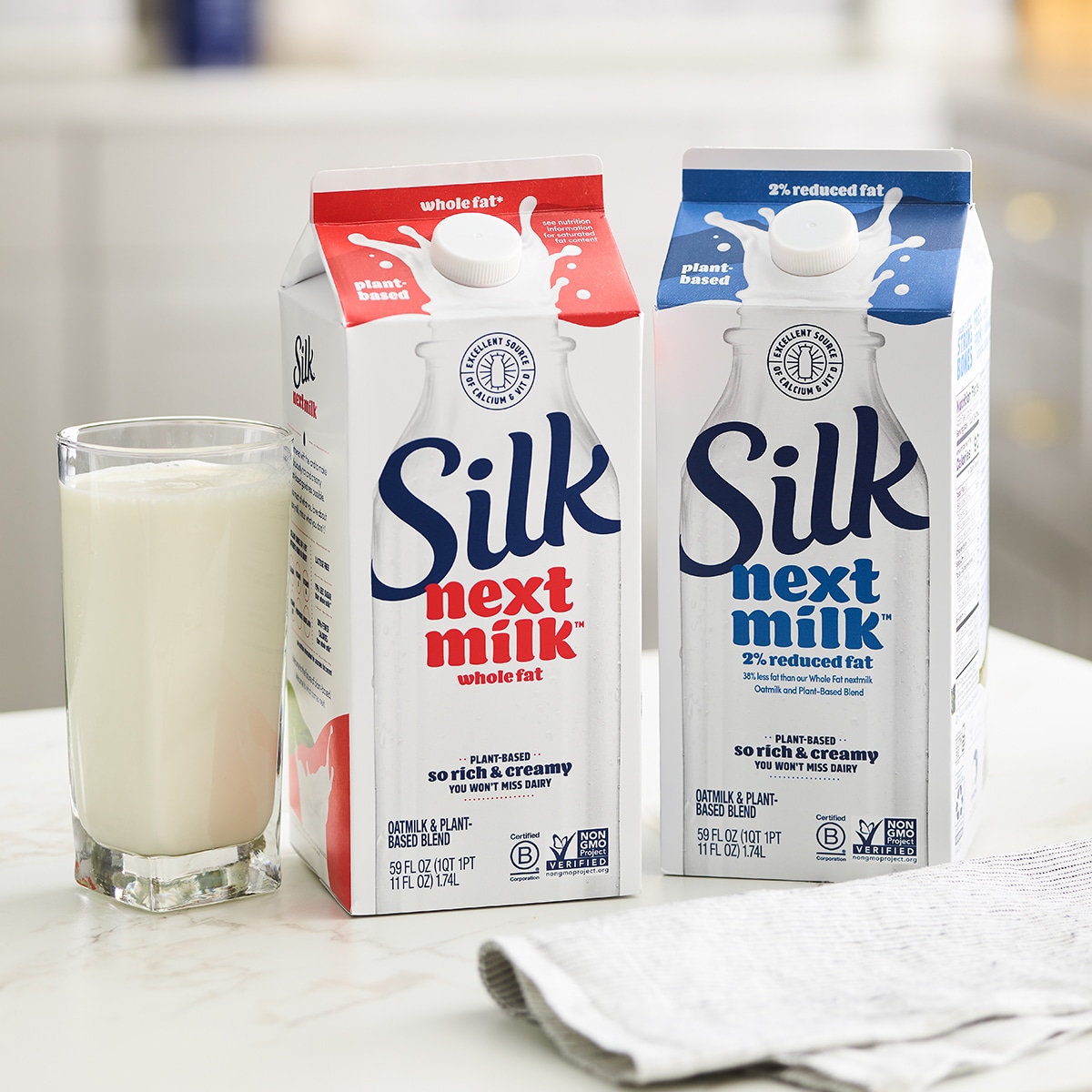 Silk
Simpson and other congresspeople from dairy-producing states are working to get the FDA to include this limiting language in the upcoming Farm Bill.
However, not all legislators share Simpson's stance. This week, Senators from both sides of the aisle introduced the bipartisan Addressing Digestive Distress in Stomachs of Our Youth (ADD SOY) Act to offer a soy milk alternative to cow's milk in the National School Lunch Program (NSLP).
Senators John Fetterman (D-PA.), John Kennedy (R-LA), Cory Booker (D-NJ), and Roger Wicker (R-MS) sponsored the bill, designated as S. 2943. The legislation comes on the heels of a similar bill, H.R. 1619, introduced in the House of Representatives by Reps. Troy Carter (D-La.) and Nancy Mace (R-S.C.).
The bill aims to address the digestive issues related to lactose intolerance affecting an estimated 50 percent of the 30 million children participating in the NSLP. The USDA currently reimburses schools $1 billion annually for cow's milk. However, 29 percent of the milk cartons end up unopened in the trash, costing at least $300 million in wasted tax dollars.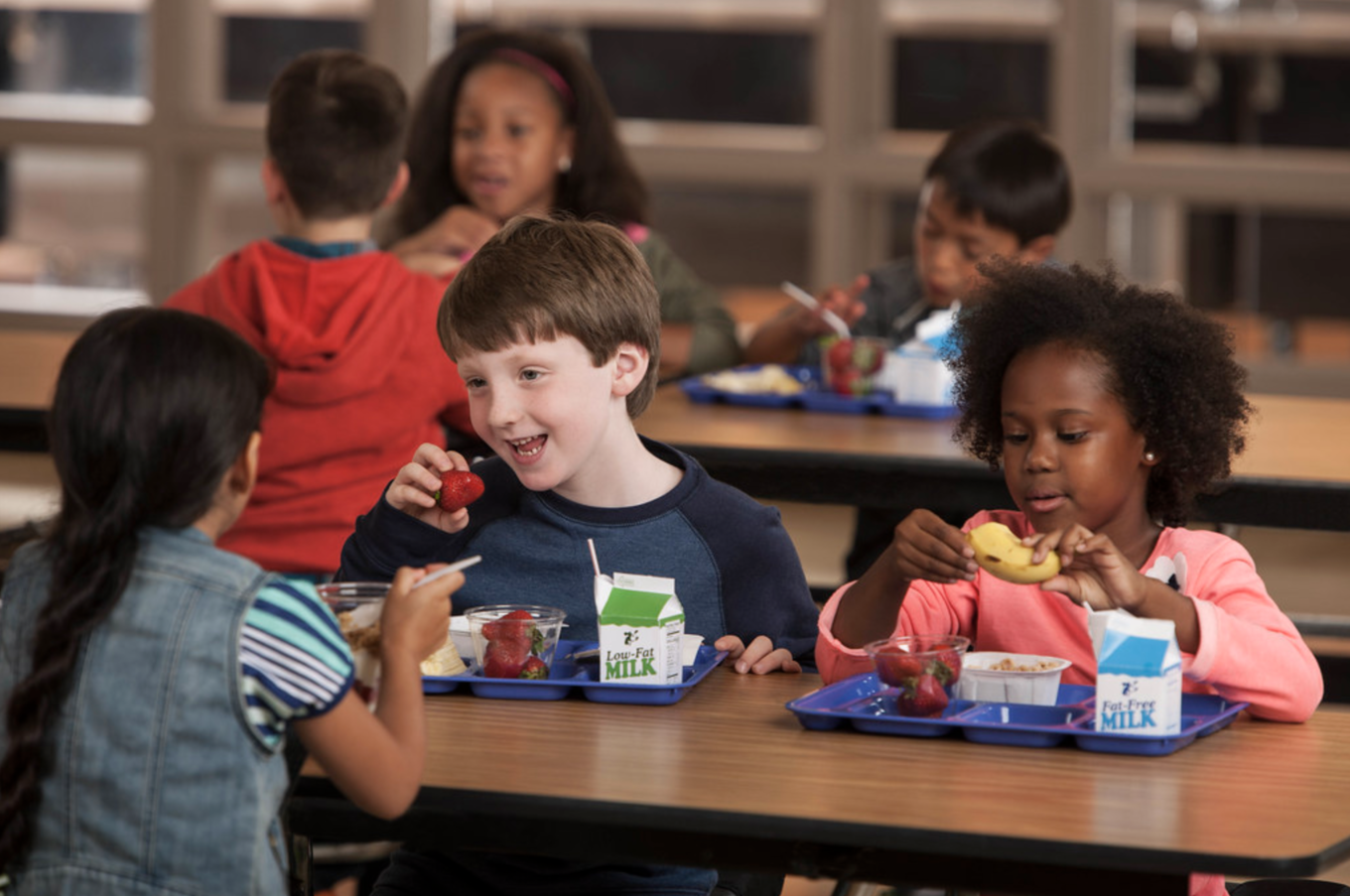 Flickr
The ADD SOY Act would allow schools to offer a soy milk option and be reimbursed for it by the USDA.
The legislation has garnered endorsement from a range of organizations such as the National Urban League, National Action Network, and various civil rights, nutrition, government waste, and animal welfare groups.
"The majority of children of color are lactose intolerant, and yet our school lunch program makes it difficult to access nutritious, non-dairy beverages," Booker said in a statement.
"We must ensure that all children have access to nutrient-rich drink options that do not make them sick," Booker said. "This bipartisan and bicameral legislation will bring greater equity to the lunchroom, by giving students the option to choose a nutritious milk substitute that meets their dietary needs."
In 2020, U.S. Dietary Guidelines recognized fortified soy milk as nutritionally equivalent to dairy cow milk, but schools have not made soy milk widely available. The Women Infants and Children's Program (WIC) provides non-dairy options, but the NSLP does not, prompting supporters to call this an unacceptable inconsistency in federal nutrition assistance programs. If the ADD SOY Act becomes law, it could result in more equitable nutrition options and a reduction in food waste.
For the latest vegan news, read: