The days of boring salads are officially behind us with exciting vegan restaurant news cropping up every week. To celebrate its 13th birthday, The Vegetarian Butcher just opened a new meatless butcher shop in Rotterdam. Want a vegan McRib? Mr. Charlie's and Tindle put their spin on the McDonald's classic for the Family Style festival in Los Angeles. Plus, vegan chicken parm sandwiches just launched at two different fast-food chains. Read on for more.
1Veggie Grill's new 2.0 menu
Since it first opened its doors in 2006, vegan fast-food pioneer Veggie Grill has undergone a slew of menu evolutions. This week, the chain is announcing a return to its roots of sorts with the launch of Veggie Grill 2.0. This new phase reflects the brand's long-standing commitment to offering feel-good food options and aims to inspire and sustain interest in plant-based eating.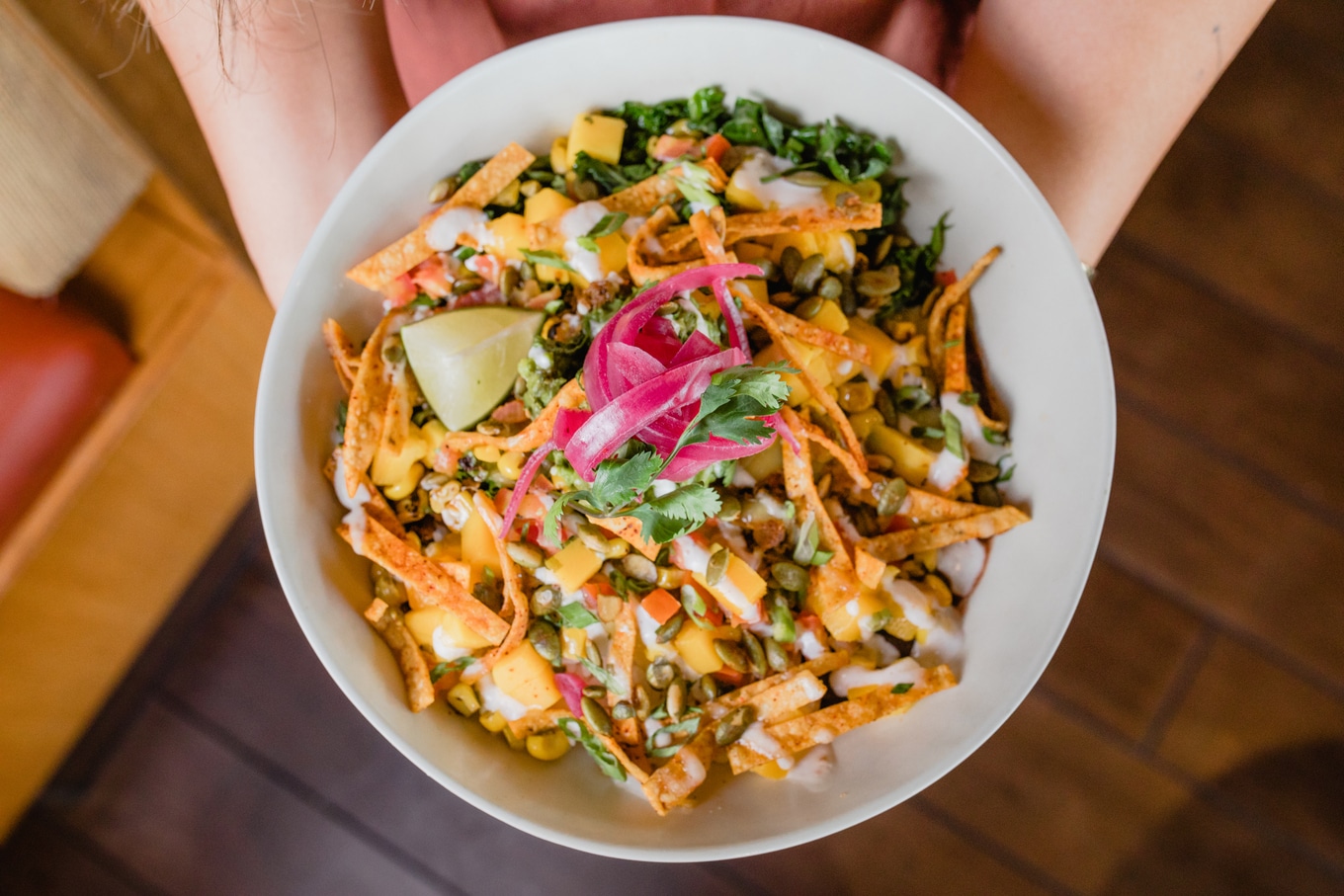 Veggie Grill
Under this menu refresh, the chain is adding six new menu items, covering a variety of healthy and comfort food options.
"We are excited to author this next chapter for Veggie Grill, which takes us back to our roots and ushers in a transformative period for our brand and the plant-based movement as a whole," T.K. Pillan, co-founder and CEO of Veggie Grill, said in a statement.
"We've always attracted omnivores, flexitarians, and vegetarians with our feel-good food based on plant-powered protein and fresh, housemade recipes, and we are proud to expand on that foundation by bringing our menu to the next level," Pillan said.
The new dishes include Sesame Tofu Supergreens, Caesar Crunch Salad, Caesar Crunch Wrap, Ranchero Bean Fiesta, Pesto Chick'n Parm Sandwich, and Truffle Mac + Cheese.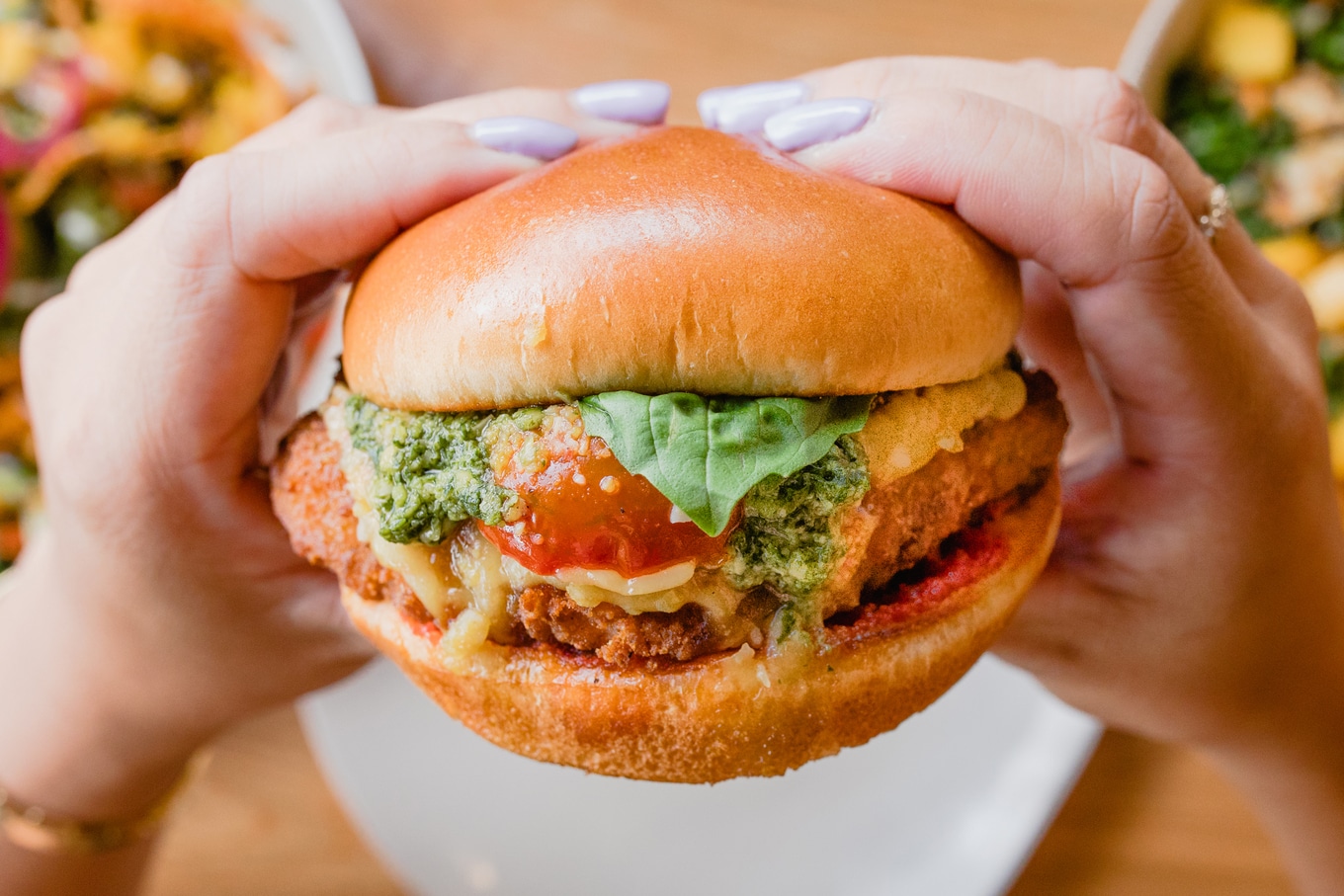 Veggie Grill
To commemorate National Vegetarian Month, Veggie Grill will offer a free new menu item from now until October 31 with the promo code "NEWMENU" with the purchase of any new item.
Additionally, certain limited-time offers, such as the Bánh Mì Sandwich (made with Beyond Meat's vegan steak) and the Sunrise Kimchi Burger (made with YoEgg's innovative sunny-side-up vegan eggs) will now be permanent fixtures on Veggie Grill's menu, which operates 17 locations in California, Oregon, Washington, and Massachusetts.
2Italian chicken parm at PLNT
Veggie Grill is not the only chain serving vegan chicken parm sandwiches. This week, Italian premium goods producer Bona Furtuna has joined forces with plant-based chain PLNT Burger, which is led by celebrity chef Spike Mendelsohn, to offer a limited-time "Chik'n Parm" Sandwich.
Available from now through January 2024 at all PLNT Burger locations, the sandwich incorporates Bona Furtuna's Original Passata Tomato Sauce, sourced from its Sicilian farm.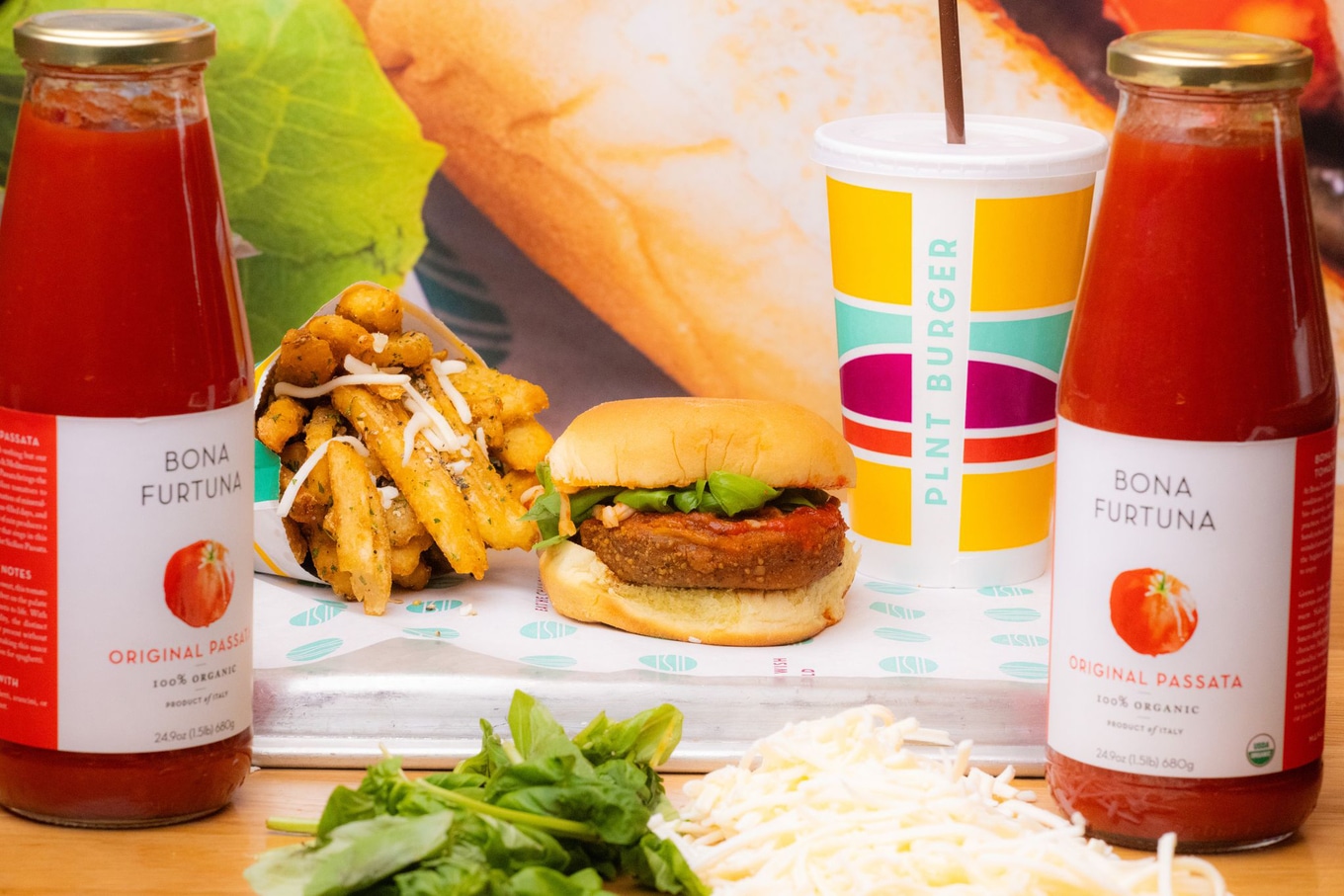 PLNT Burger
Designed by PLNT Burger's Executive Chef Michael Colletti, the nonna-approved sandwich is built around a Meati Chik'n patty (made from mushroom root) and features Vertage Cheese cashew-based mozzarella, topped with Bona Furtuna's Original Passata. The tomato sauce is made from organic Corleonese tomatoes that are cultivated in nutrient-rich soils, providing an intense and rich flavor.
"We are excited to collaborate with Bona Furtuna on this special sandwich," Colletti said in a statement. "We're long admirers of its quality products and are always looking for ways to elevate our menu through like-minded partnerships like this."
The limited-edition menu also includes Crispy Herb Fries, seasoned with Bona Furtuna's Cacio E Pepe Blend.
"We are thrilled to partner with the fine team at PLNT Burger for both its delicious fare and our shared commitment to sustainability," Brian Ralph, COO and President of Bona Furtuna, said in a statement.
"This collaboration is a great way to bring some of Bona Furtuna's favorites to a wider audience and help people make more sustainable choices," Ralph said.
3The Vegetarian Butcher's new shop
To commemorate its 13th anniversary, Dutch alternative meat company The Vegetarian Butcher unveiled a new plant-based butcher shop in Rotterdam, the Netherlands.
The new location will feature a broad selection of meat substitutes, including exclusive, limited-edition products. This development follows the brand's expansion into 24 Carrefour locations in Spain earlier this year and a French retailer in 2022.
Since its inception in 2010, The Vegetarian Butcher—now owned by Unilever—has evolved from a local to a global brand, distributing its products in tens of thousands of retail outlets worldwide, including in China and Singapore.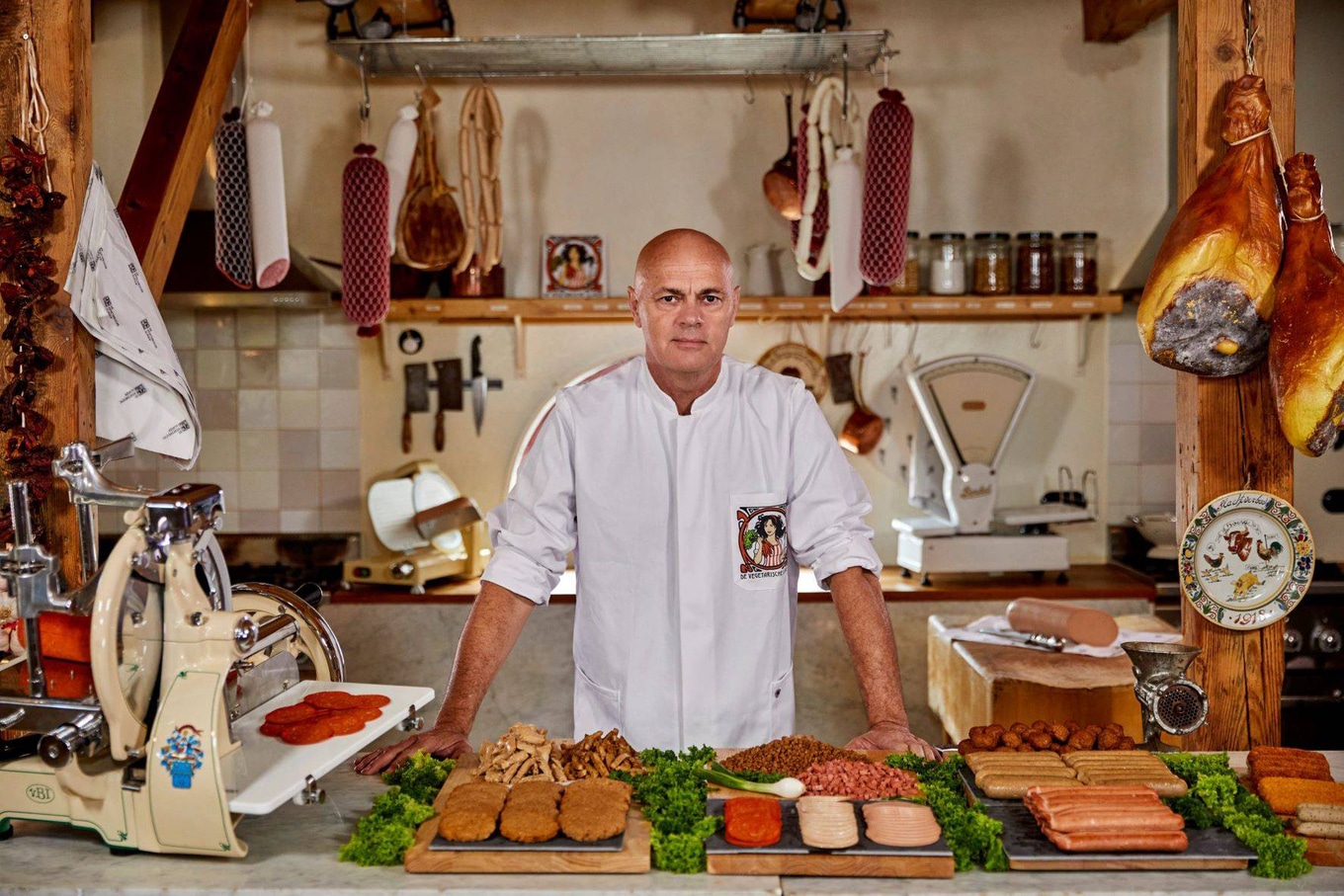 The Vegetarian Butcher
The company has also formed partnerships with prominent restaurant chains like Burger King and Subway. This year, the brand continued to push the envelope with the launch of plant-based bacon made realistic with a patented fat tissue technology and a plant-based kebab skewer in collaboration with Düzgün Food Group.
"We are very happy with the opening of the largest plant-based butcher's shop in the Netherlands," Hugo Verkuil, CEO of The Vegetarian Butcher, told local outlet De Ondernemer.
"What makes this butcher [shop] unique is that the products on our shelves are plant-based and yet have the recognizable properties of meat classics," he said.
4Eleven Madison Park pops up in Hong Kong
New York City's distinguished restaurant Eleven Madison Park is celebrating its 25th year by extending its vegan culinary experience to Hong Kong. Collaborating with Rosewood Hong Kong, the restaurant will offer an eight-course vegan tasting menu priced at $510 per guest that will run from November 14 to 18 at Asaya Kitchen.
Although the full details of the menu are yet to be released, it will be inspired by Eleven Madison Park's renowned dishes and will feature produce sourced from local organic farms. The food will be paired with wines curated by Gabriel Di Bella, Eleven Madison Park's wine director.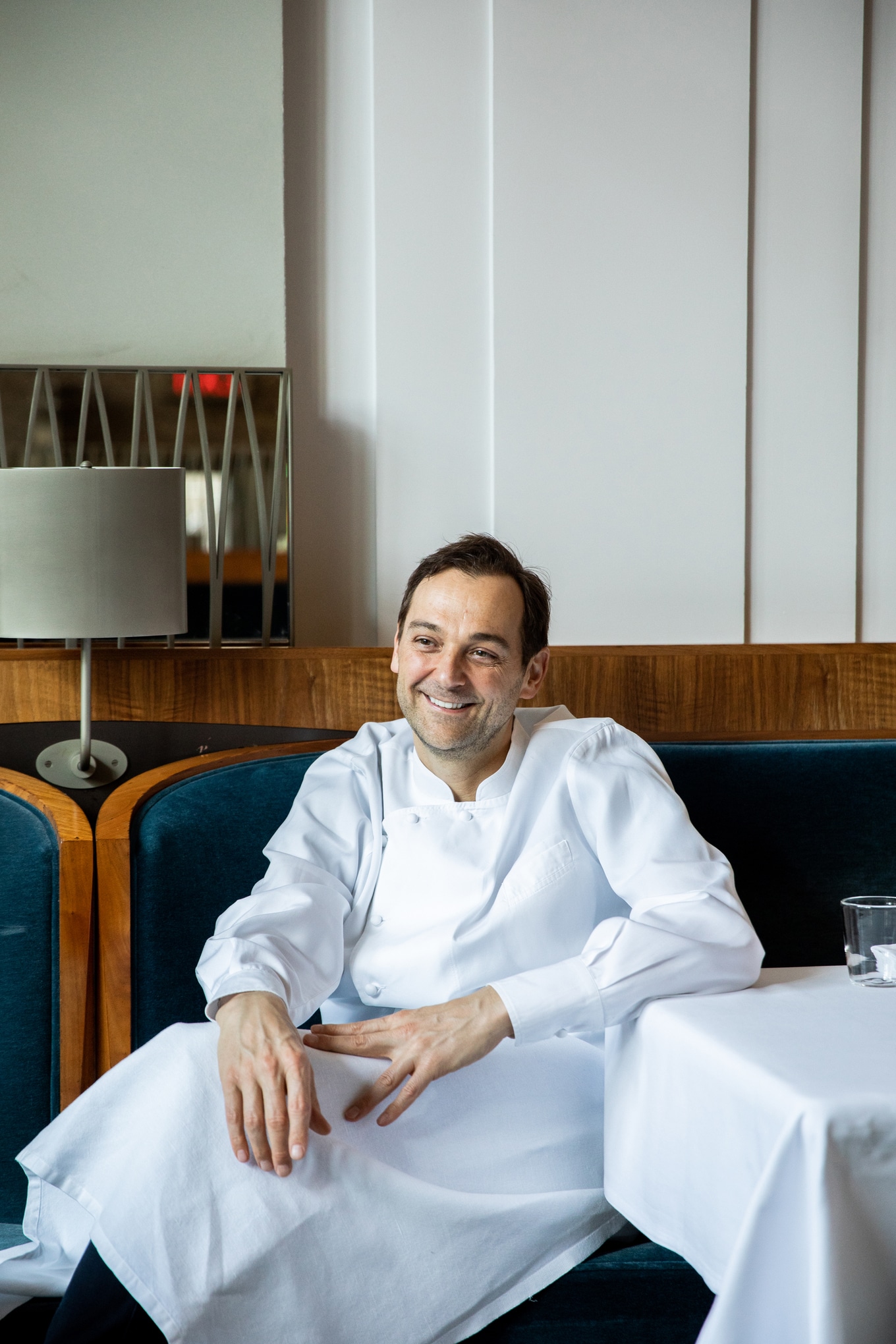 Letizia Cigliutti
Chef-owner Daniel Humm transitioned Eleven Madison Park to a plant-based restaurant in 2021 in a sustainability move that rocked the fine-dining world. In 2022, the world-renowned restaurant was able to maintain its three Michelin stars in its new iteration.
The Hong Kong pop-up will further Humm's mission to promote sustainability within the fine-dining world. While abroad, the chef will also engage with students from the Hong Kong Vocational Council's International Culinary Institute, in association with Rosewood Empowers, to share insights on sustainable living and plant-based cooking.
5McRib but make it vegan
The McRib has been a limited-time sandwich on the McDonald's menu since 1981—making a comeback every November. Last year, McDonald's sent off its pork-filled sandwich with a Farewell Tour, hinting that it would be the last time the McRib made a menu appearance. But, even after the ceremonial goodbye, it looks like the McRib will be back on the menu yet another year.
While McDonald's fusses with its 40-year-old menu special, in 2023, there's something new to clamor about. That's because Mr. Charlie's, a vegan challenger in the fast-food realm, just unveiled a modern take on a pork sandwich: The Mr. Rack.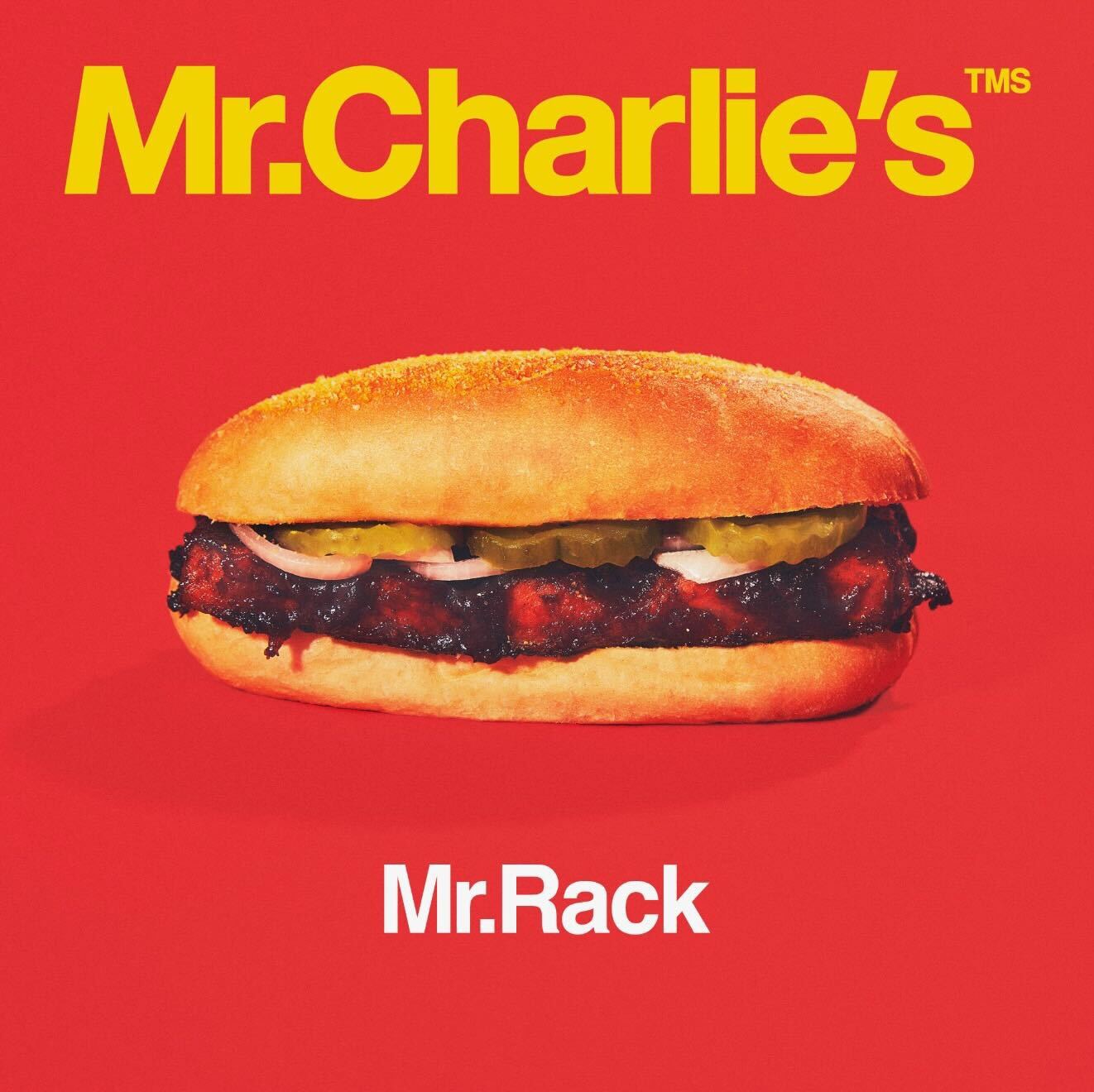 Mr. Charlie's
Created together with plant-based meat company Tindle, the Mr. Rack features vegan pork ribs smothered in sauce, served with pickles and onions on a soft bun. Mr. Charlie's showcased the Mr. Rack over the weekend at Family Style, a family food festival in Los Angeles presented by DoorDash.
Here, Mr. Charlie's promptly sold out of the sandwich, which it offered for $7.77 as the cheapest item at the festival. The Mr. Rack is discontinued for now, but just like the McRib, it might see a comeback.
"If our customers really want to see it back, they will let us know," Mr. Charlie's Co-founder Taylor McKinnon tells VegNews.
For now, those looking for a vegan fast-food fix can hit up Mr. Charlie's at its California locations in Los Angeles, Venice Beach, and San Francisco. The vegan fast-food chain is also working to open its first international location in Sydney, Australia this fall.