Coffee giant Starbucks is elevating its brews with a dose of heart-healthy olive oil through a new beverage platform it calls "Oleato," a play on the Latin word for "olive" and the Italian concept of "with oil."
The Oleato platform was born from founder Howard Schultz's love of Italian coffee, products, and rituals, and features Starbucks' arabica coffee that is infused with a spoonful of Partanna cold-pressed, extra virgin olive oil.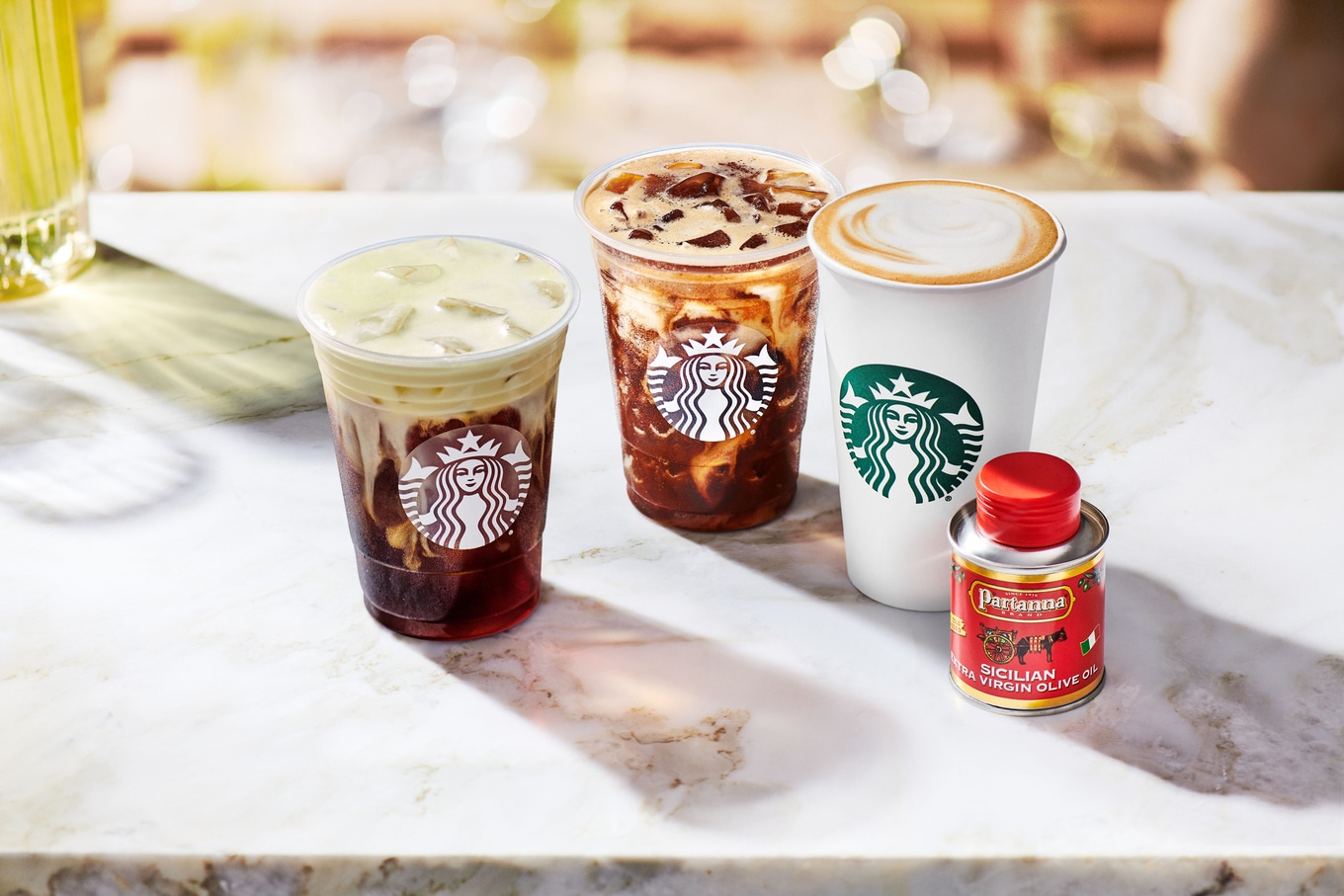 Starbucks
"During my first trip to Milan in 1983, I was captivated by the sense of community, connection, and passion for coffee I found in the city's espresso bars," Schultz—who is the company's interim CEO—said in a statement. "It was that trip that inspired me to bring the ritual of handcrafted espresso to Starbucks and to America."
"Oleato represents the next revolution in coffee that brings together an alchemy of nature's finest ingredients—Starbucks arabica coffee beans and Partanna cold-pressed extra virgin olive oil," he said.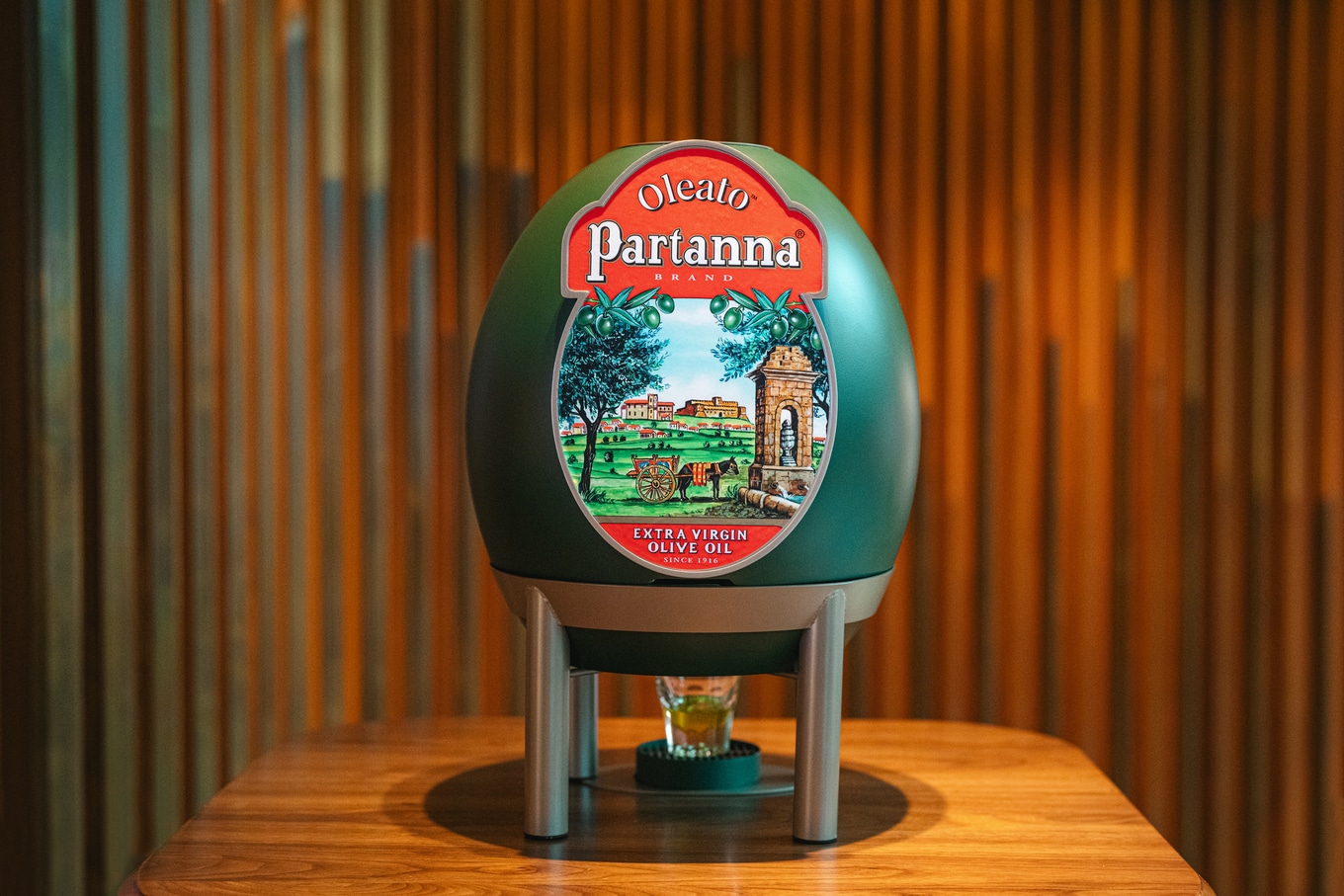 Starbucks
Oat milk was chosen as the base for all of the beverages in the Oleato lineup because of how well it complements Starbucks' Blonde Espresso, a spokesperson for the coffee chain told VegNews.
Olive oil in Starbucks coffee?
Schultz found inspiration for the Oleato platform in the olive groves of Sicily, where he learned about the Mediterranean tradition of consuming a spoonful of olive oil daily for vitality. Schultz combined the olive oil ritual with his daily coffee and brought the concept back to Starbucks' headquarters in Seattle, WA to develop the Oleato beverages.
"Today I feel just as inspired as I did 40 years ago, Oleato has opened our eyes to fresh new possibilities and a transformational way to enjoy our daily coffee," Schultz said.
The addition of Partanna olive oil, he says, does something magical to the coffee. "In both hot and cold coffee beverages, what it produced was an unexpected, velvety, buttery flavor that enhanced the coffee and lingers beautifully on the palate," he said.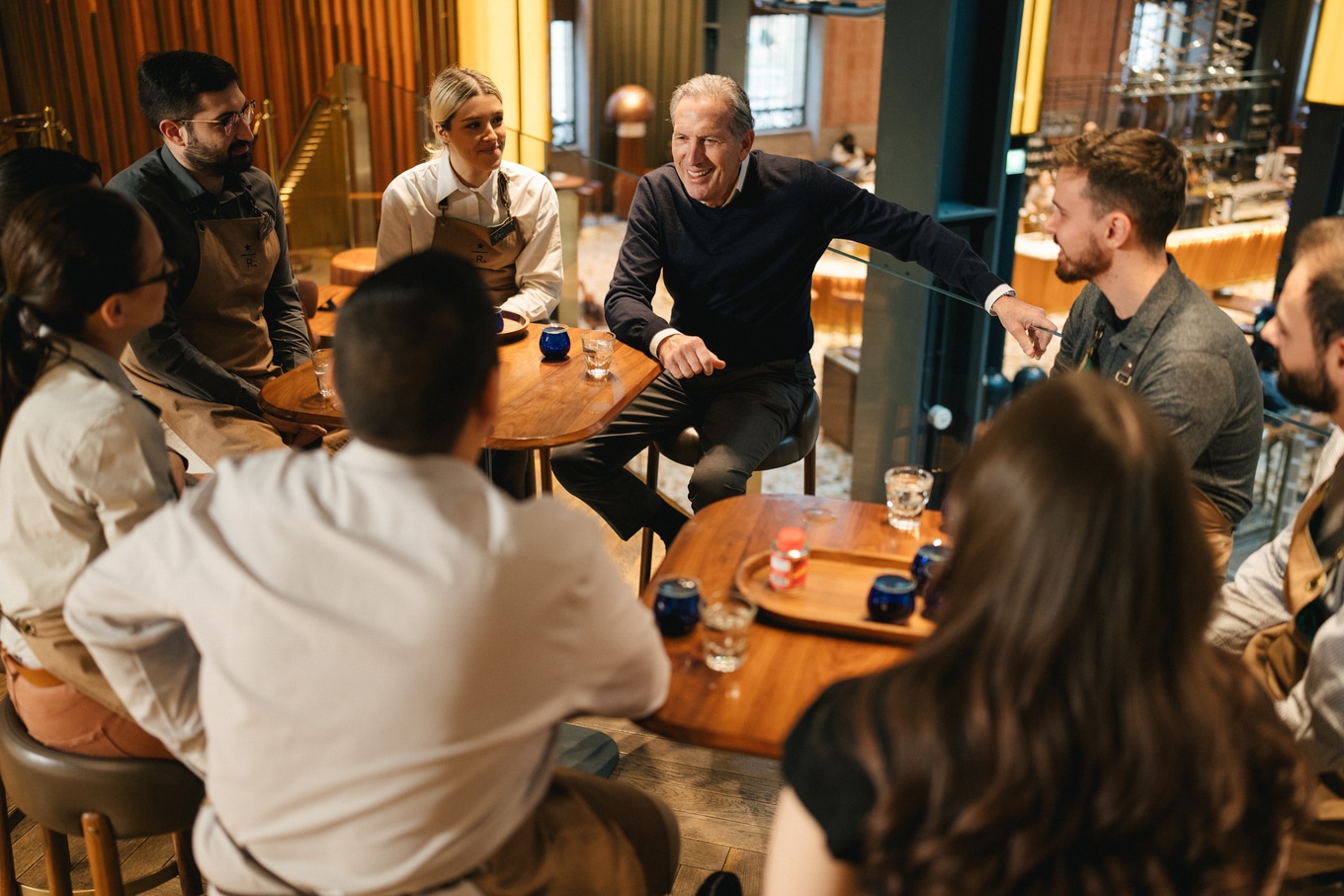 Starbucks
To create the beverages in the Oleato platform, Schultz tapped Starbucks food and beverage developer Amy Dilger—who previously worked for a decade as a patisserie chef in Europe.
Dilger designed a variety of drinks using Starbucks Blonde espresso, oat milk, and other ingredients that complement the richness of Partanna's olive oil, which has been made by family farmers from an ancient grove over the course of four generations.
"The infusion is really important," Dilger said. "When you infuse Partanna extra virgin olive oil by steaming or shaking it with oat milk, it creates this luxurious, textural experience that's similar to whole milk."
Where to get Starbucks' olive oil coffee
Starbucks stores in Italy are the first to taste the new Oleato line with this week's introduction of the Oleato Caffè Latte, Oleato Iced Shaken Espresso, and Oleato Golden Foam Cold Brew. These beverages will be rolling out at Starbucks locations in multiple regions, starting with Southern California this spring before hitting Japan, the Middle East, and the United Kingdom later this year.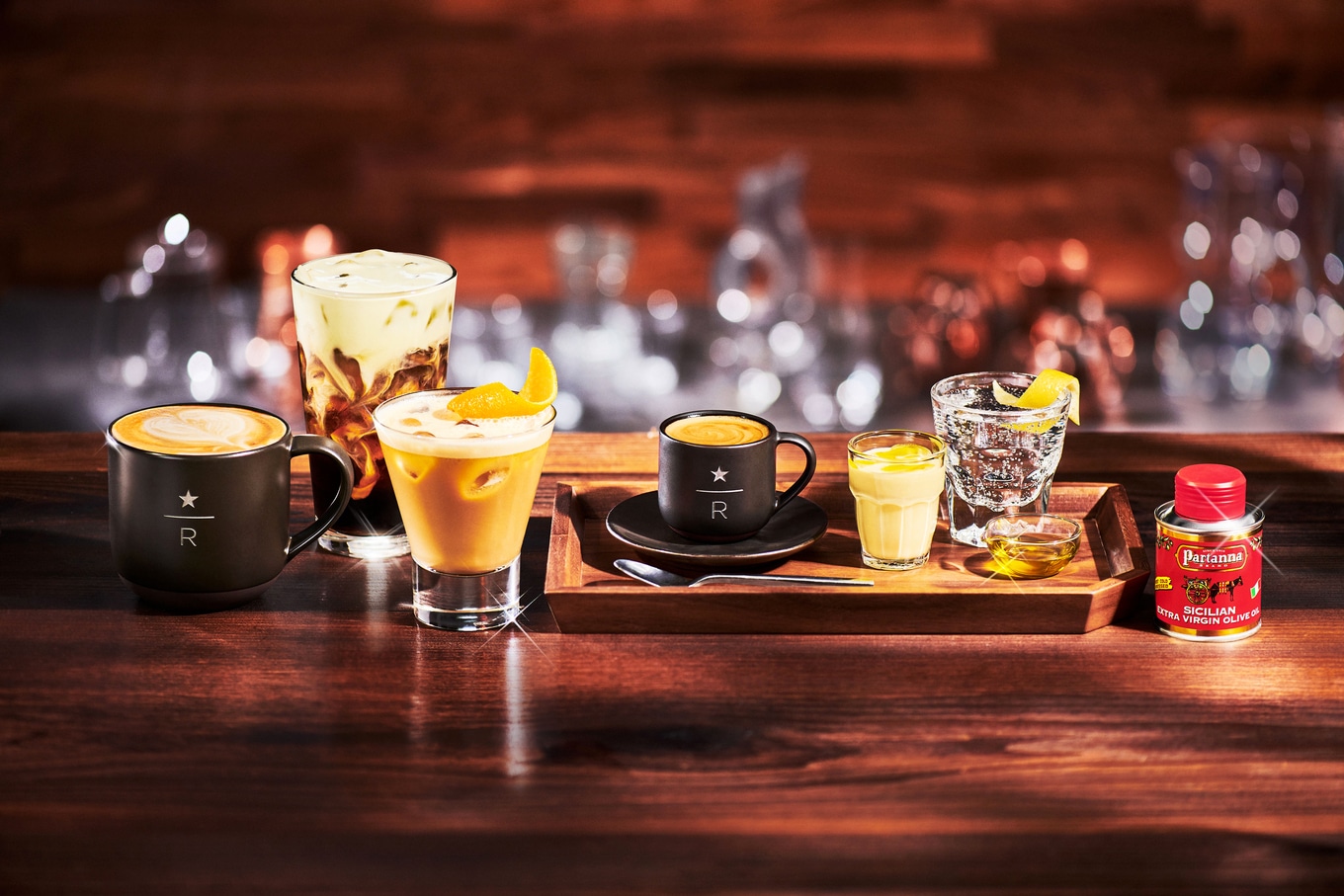 Starbucks
At Starbucks Reserve Roastery in Milan, customers will have a special Oleato drink menu made with its reserve espresso: Caffè Latte, Iced Cortado, Golden Foam Cold Brew, Deconstructed, and Golden Foam Espresso Martini (made with vodka).
The Starbucks spokesperson confirmed that while the new Oleato platform features oat milk, all beverages made with "golden foam"—namely, Oleato Golden Foam Cold Brew, the Reserve Oleato Golden Foam Cold Brew, and the Oleato Golden Foam Espresso Martini—contain dairy.
The other beverages are vegan-friendly and in some regions, Starbucks will offer customers a "press"—the equivalent of a spoonful—of olive oil infused into other beverages such as espresso-based drinks and teas.
Oat milk at Starbucks
Starbucks made its first foray into oat milk back in January 2020 when it test-launched Oatly at 1,200 Midwest locations. By Spring 2021, the coffee giant expanded oat milk to all of its more than 15,000 locations nationwide. The vegan milk addition was showcased as part of the Iced Brown Sugar Shaken Oatmilk Espresso, a beverage that gained mass popularity.
Starbucks continued its exploration of oat milk—the fourth vegan milk on its menu next to almond, coconut, and soy—in recent years.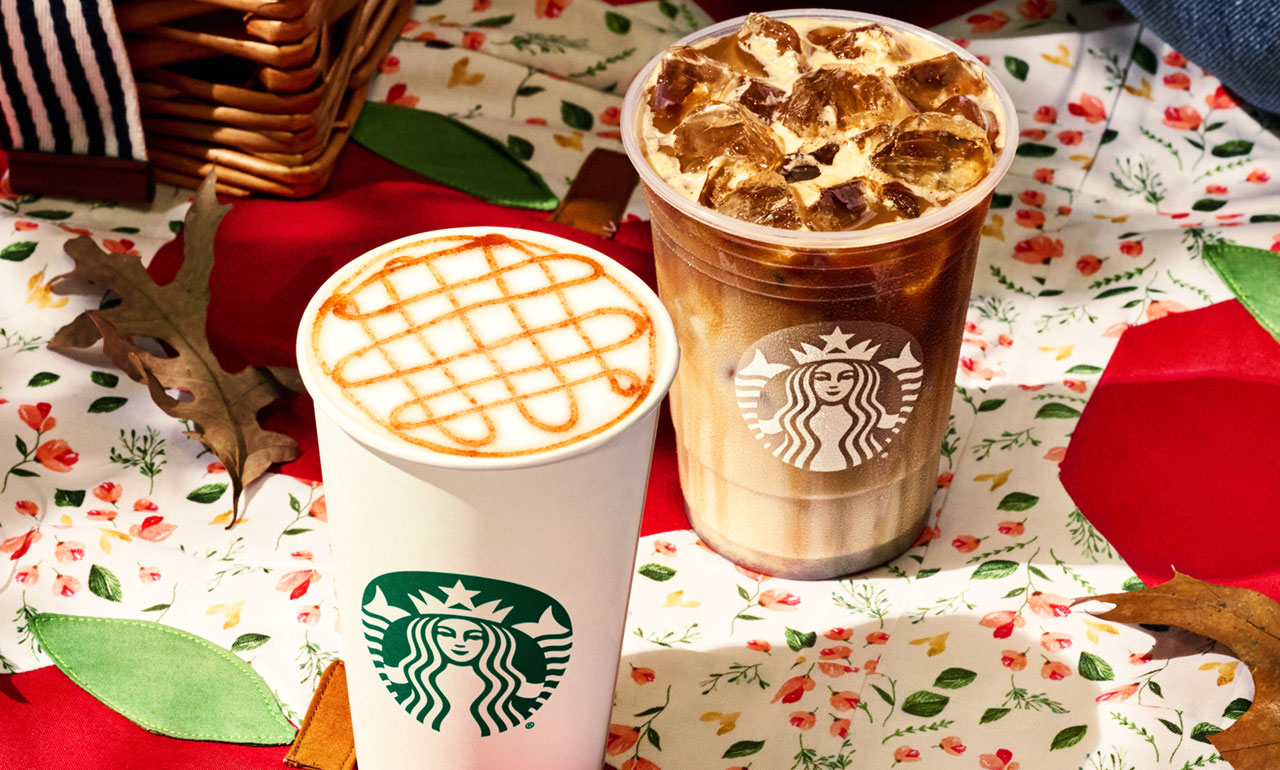 Starbucks
For the holidays last year, Starbucks went all out by introducing the Apple Crisp Oatmilk Macchiato, its first fall beverage that is vegan without modifications. Inspired by apple-forward baked goods, the base here is oat milk which was chosen, again, because of how well it complements Starbucks' Blonde Espresso.
Notably, the 2021 version of this same beverage included dairy by default, an ingredient Starbucks changed to appeal to more consumers.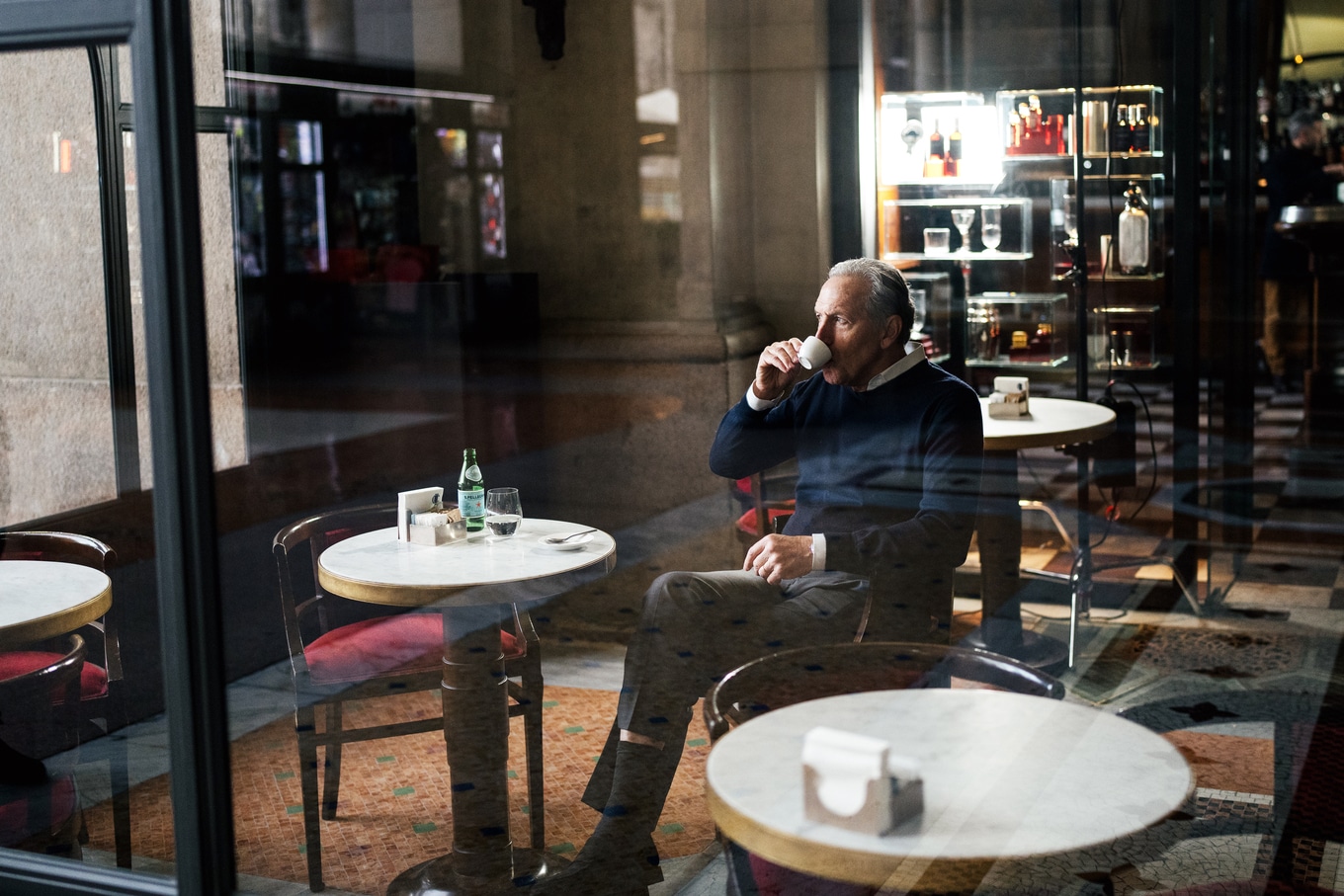 Starbucks
Built around olive oil and oat milk, the new Oleato platform continues an ethos of innovation and exploration at Starbucks. It also comes one month before Schultz is set to step down as interim CEO.
"The art of coffee craft, curation, and creation remains core to Starbucks," Schultz said. "Our aspiration to continue to be the world's leader in premium coffee—in both the art and the science—is as strong today as it was more than 50 years ago when Starbucks first opened its doors."
"Embracing our heritage, we remain dedicated to exceeding our customers' expectations by bringing innovative experiences to savor," he said.
For the latest vegan news, read: