Following a pandemic-driven dip, Americans are back cruising again. According to Statisa, the volume of cruise passengers has "rebounded," with nearly 12.6 million North Americans choosing to take a vacation on a cruise ship in 2022. There are a few reasons why people love to vacation on cruise ships—the multiple destinations, the entertainment, and, of course, the food. And lately, cruise liners have been upping their game when it comes to plant-based options.
The newest addition to the vegan-friendly cruise party is Carnival Cruise Line. The company, a subsidiary of the Carnival Corporation, operates 24 ships in total, which sail around popular destinations like the Caribbean, Mexico, the Bahamas, Europe, and Alaska. Now, passengers can fuel their time exploring with a full vegan menu, which will (eventually) be offered on all of its ships. Here's what we know about the new animal-free additions.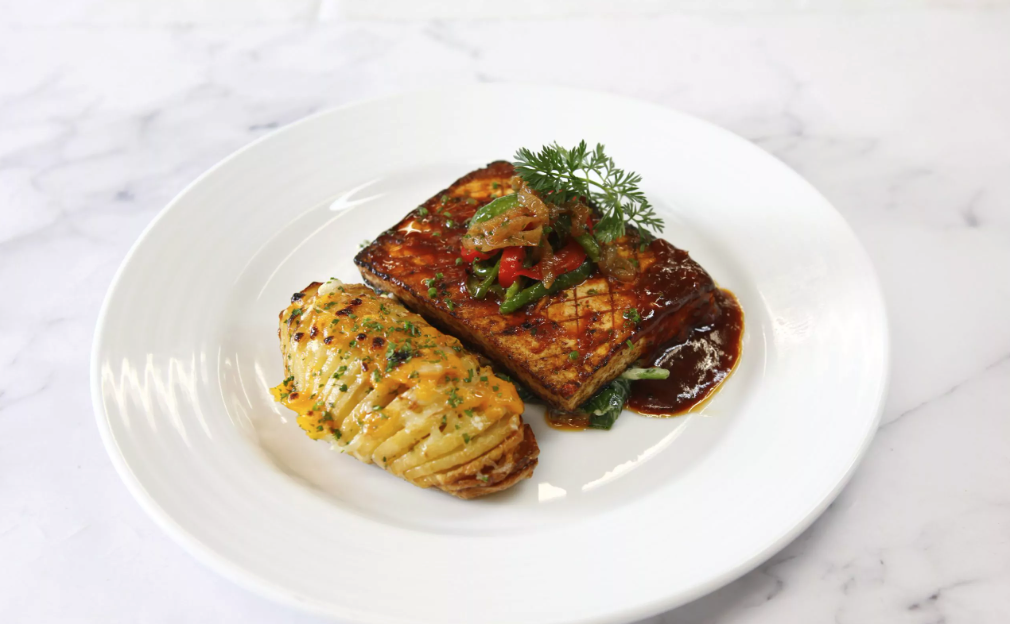 Carnival
Carnival's new vegan food options
Carnival Cruise Line recently announced it would be introducing new vegan menus in the dining rooms of all of its ships. Right now, the menu is available on the Carnival Freedom and the Carnival Horizon, but, by the end of the year, it aims to implement the new vegan menus fleetwide.
According to Richard Morse, Carnival Cruise Line's Senior Vice President of Food and Beverage, the new menus are in response to rising consumer demand for more meat- and dairy-free options. According to research from 2020, nearly one-quarter of Americans eat plant-based meats. Further research from 2022, which evaluated more than 12,000 consumers around the world, suggested that one in four consumers now identify as flexitarian.
"Plant-based food options are a rising preference on our ships just as they are on land, and so the new dishes we're introducing are a direct response to that shift," Morse said in a statement.
The vegan menus offer new appetizer options, including Hawaiian Salmon Poke, with plant-based salmon, and Spaghetti Carbonara with vegan bacon. For their main, customers can choose from options like Grilled Tofu Steak and Eggplant Cutlet a la Parmigiana. And for dessert, vegan sweet treats include Key Lime Velvet Cake and Dutch Double Chocolate Pave.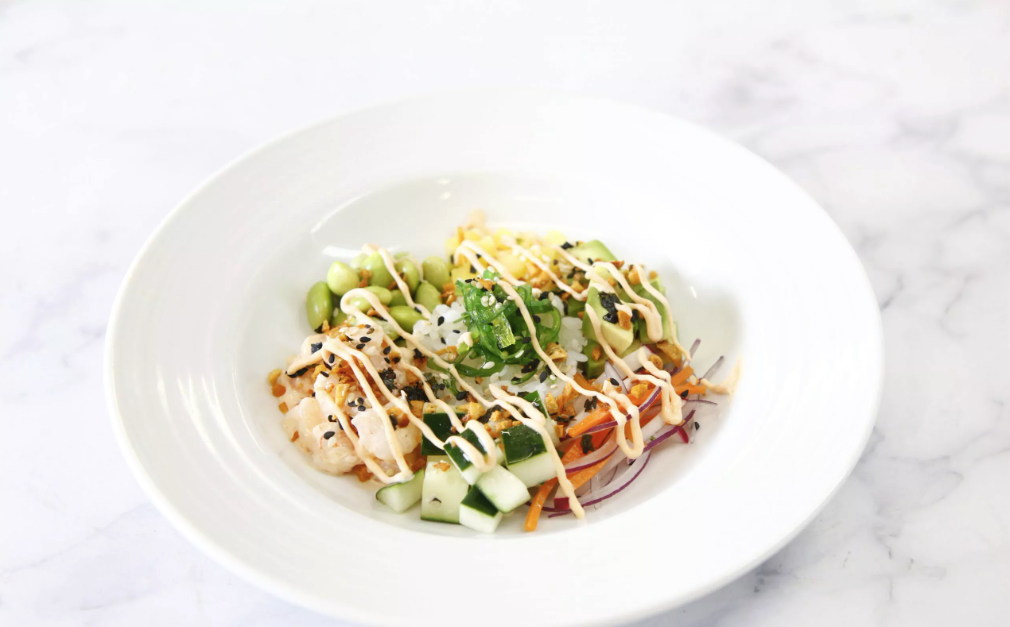 Carnival
"Our skilled chefs work to accommodate all dietary needs and preferences but building on our vegan offerings and emphasizing them with specific menus will help to make ordering easier in the dining room and preparation more efficient in the galley," Morse noted.
The cruise industry embraces plant-based menus
Carnival Cruise Line isn't alone when it comes to embracing more vegan options. In 2021, Disney revealed it would offer vegan options at every restaurant on its newest ship, the Disney Wish, which set sail for the first time in 2022. And in 2019, Regent Seven Seas Cruises, a luxury cruise line, announced it would be adding more than 200 vegan dishes to menus across its four-ship fleet. Again, the decision was made in response to rising consumer demand.
"Plant-based cuisine appeals to a broad audience of luxury travelers," Bernhard Klotz, Regent's Vice President of Food and Beverage, said at the time. "This is an emerging, modern specialty cuisine that allows our guests to enjoy more flavorful foods that are in harmony with their current tastes and pushes the boundaries on Regent's acclaimed culinary creativity and imagination."
In June 2023, German cruise line Aida Cruises opened a new onboard restaurant serving primarily plant-forward dishes. And in July 2023, Celebrity Cruises revealed that its new ship, Celebrity Ascent, would offer a seven-course plant-based tasting menu in its signature restaurant.
"On board Ascent there is something to delight every guest, whether it is the fine dining connoisseur with a palate for the world's best wines, the couple looking for an intimate and romantic night out, the family that desires to bond with their kids over a fun and high-energy experience, or the wellness-minded traveler desiring more plant-based, healthy options," Celebrity Cruises' President Laura Hodges Bethge said.
The cruise market is following a more general trend in the travel industry, with airlines and hotels around the world starting to offer more plant-based options, too.
If you want to ensure you have a good plant-based meal on your flight before you pick up your cruise, for example, Emirates, Singapore Airlines, American Airlines, and Delta are among the airlines now offering more vegan options (you can find a more extensive list of vegan-friendly flight meals here).
For more on vegan travel, read: