Traveling as a vegan has gotten easier than ever, especially given that numerous restaurants around the country are jumping into the vegan movement. Yet the concept of a fully vegan hotel is a relatively new phenomenon that goes beyond the food we eat, expanding to animal-free bedding, furniture, cleaning products, and guests' complimentary soap and shampoo. Ever since the Hilton Hotels unveiled its first vegan suite inside the Bankside location in London, England in 2019, other hotels and vacation resorts have been following suit in an effort to accommodate the growing number of vegan and eco-conscious travelers. Stateside, these seven hotels will help every vegan slumber a little more soundly.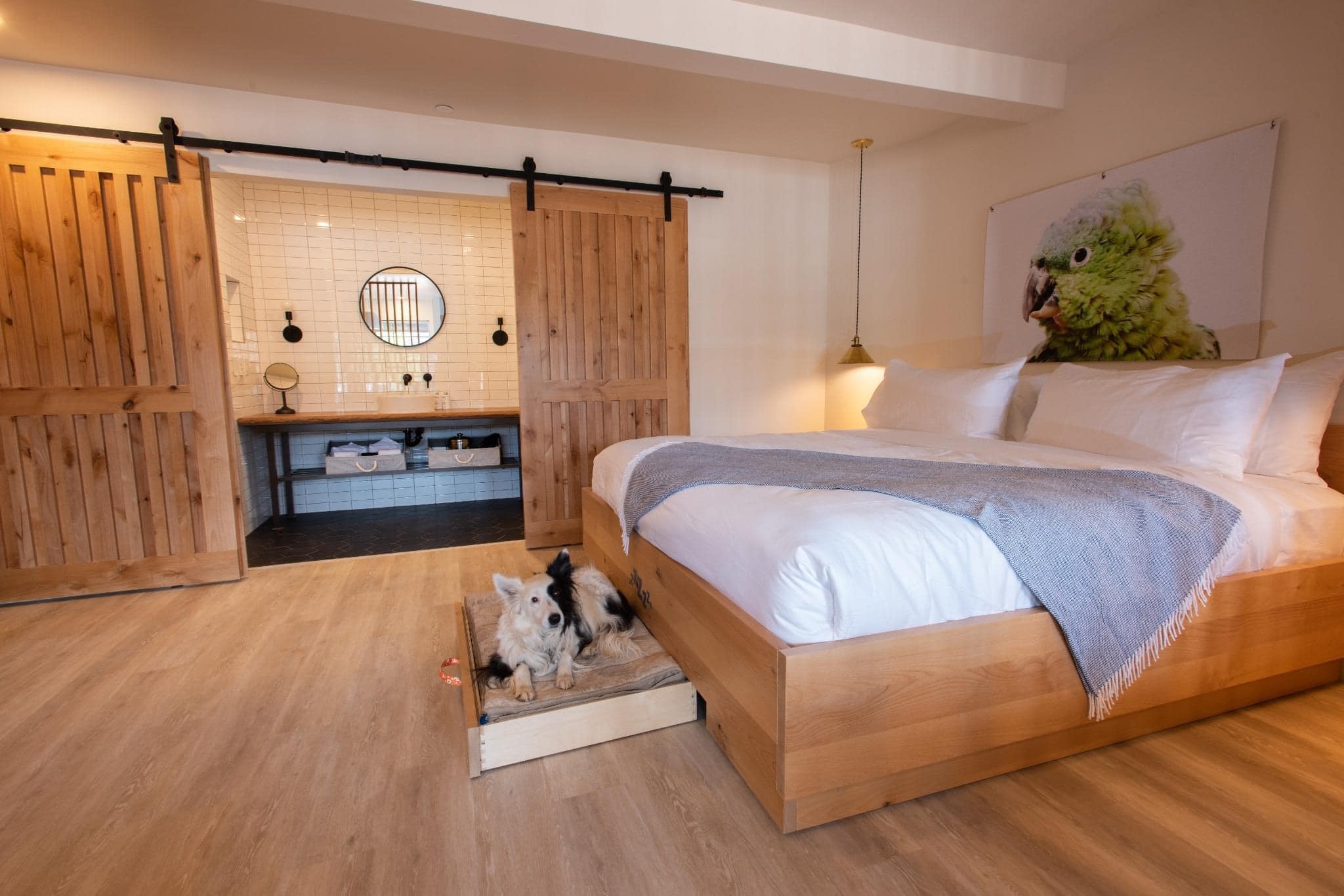 Best Friends Roadhouse and Mercantile
1 Best Friends Roadhouse and Mercantile (Kanab, UT)
Whether you're volunteering at the nearby Best Friends Animal Sanctuary or just passing through, Best Friends Roadhouse and Mercantile gets a gold star in its vegan-friendly offerings. The rooms are pet-friendly and perfectly suited for hosting a sleepover with a dog or cat from the sanctuary—vegan actress Mayim Bialik recently stayed here with her two sons and an adorable pitbull named Ariadne. Plus, the bathroom amenities are animal- and cruelty-free, and each room features a large-scale photograph of a sanctuary animal. And while there's not a dedicated restaurant, the hotel does have a mercantile that offers guests vegan snacks, beverages, and complimentary breakfast. If you want to eat out, you're within walking distance of a surprisingly high number of vegan-friendly restaurants in this small town of Kanab, largely due to the vegan bent of Best Friends' founders.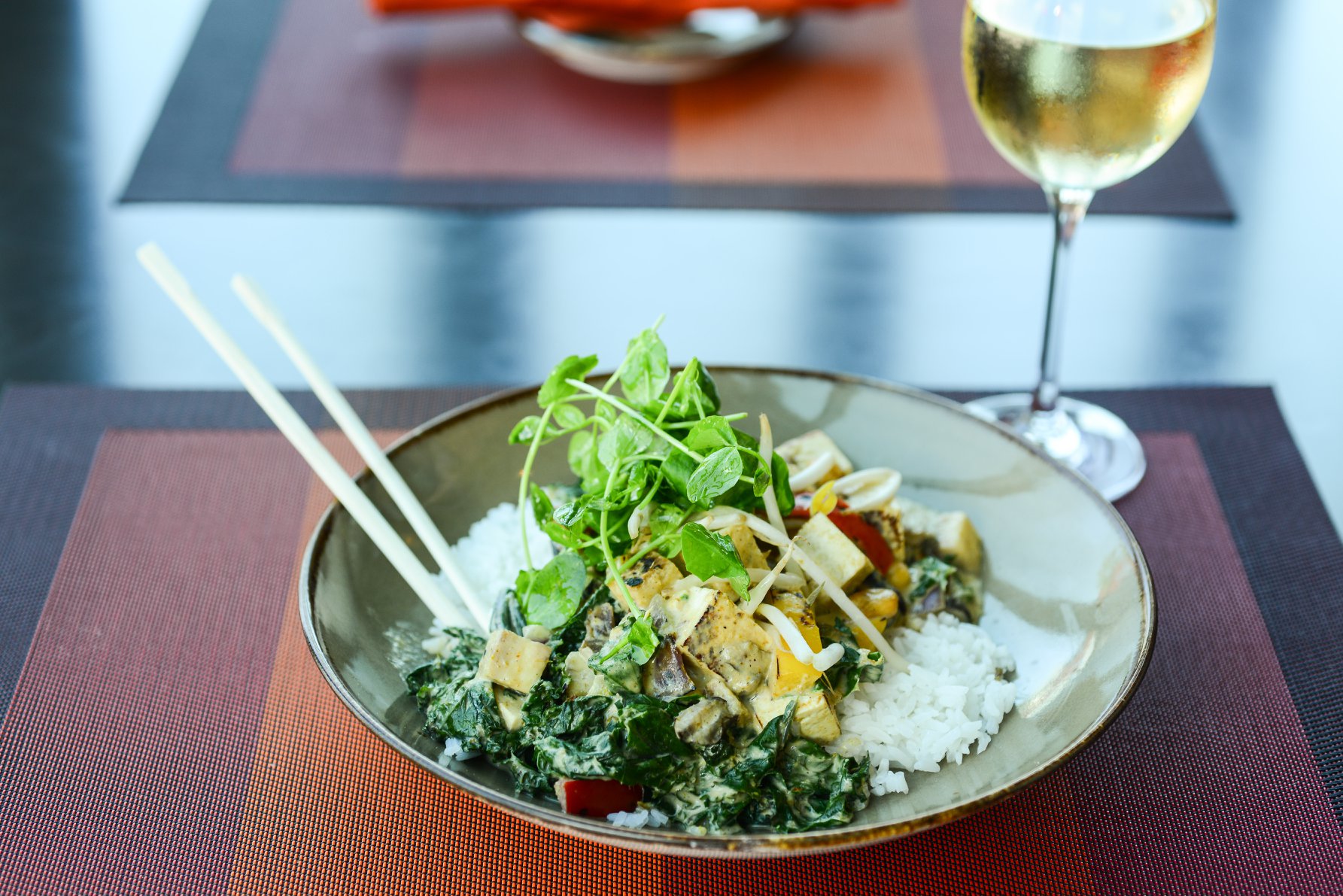 St. Julien Hotel & Spa
2 St. Julien Hotel & Spa (Boulder, CO)
Health and wellness are a focus for this eco-conscious resort, which is no surprise considering it's located in one of America's most active and athletic cities. That's one reason the hotel offers a Very Vegan Package at various times during the year that includes two vegan cocktails, a vegan spa treatment, and a $50 food and beverage credit. Be sure to dine at Jill's Restaurant & Bistro, an on-site eatery that features numerous vegan options on its menu such as Moroccan roasted vegetables, Spaghettini Alla Checca, and vegan Caesar salad. And on many Monday nights, you can enjoy vegan tasting dinners.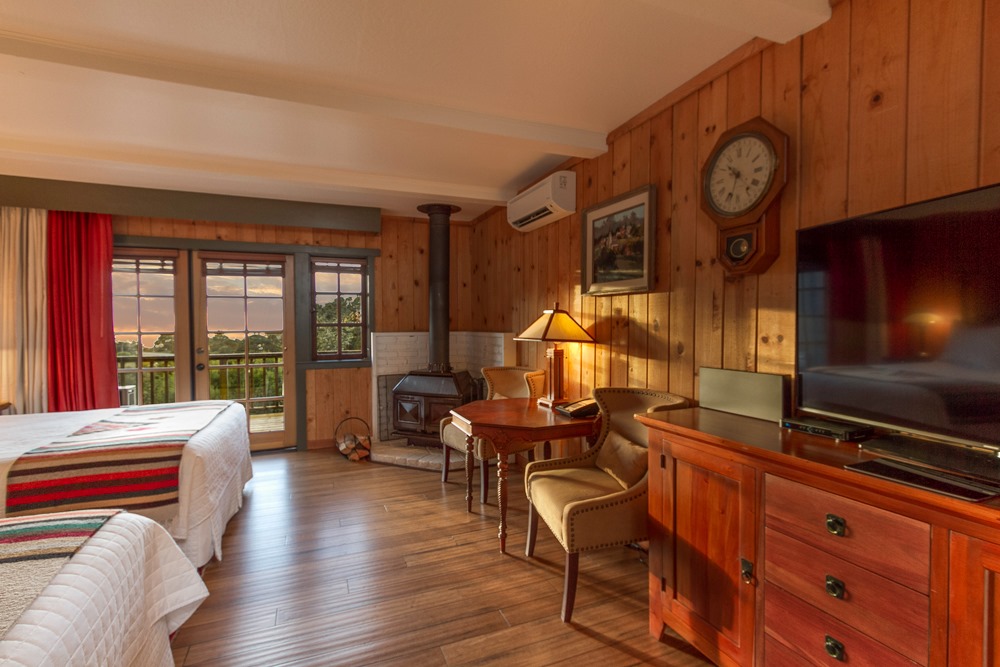 Stanford Inn by the Sea
3 Stanford Inn by the Sea (Mendocino, CA)
This eco- and pet-friendly resort with sweeping views of the Pacific Ocean may be one of the most vegan resorts in the United States. Stanford Inn is the home of the highly acclaimed vegan restaurant The Ravens, which sources organic ingredients from its gardens and serves complimentary breakfast every morning. At night, the restaurant turns into a fine-dining experience (and you can rest assured that all food waste is composted, and glass, cardboard, and paper are recycled). Every afternoon, the resort also offers free desserts and coffee or tea. To round out your physical and mental wellbeing, Stanford Inn offers a large menu of wellness classes, including those focused on cooking and gardening. Additionally, you might encounter real animals, either those who are guests or the rescued animals who reside on the resort's property.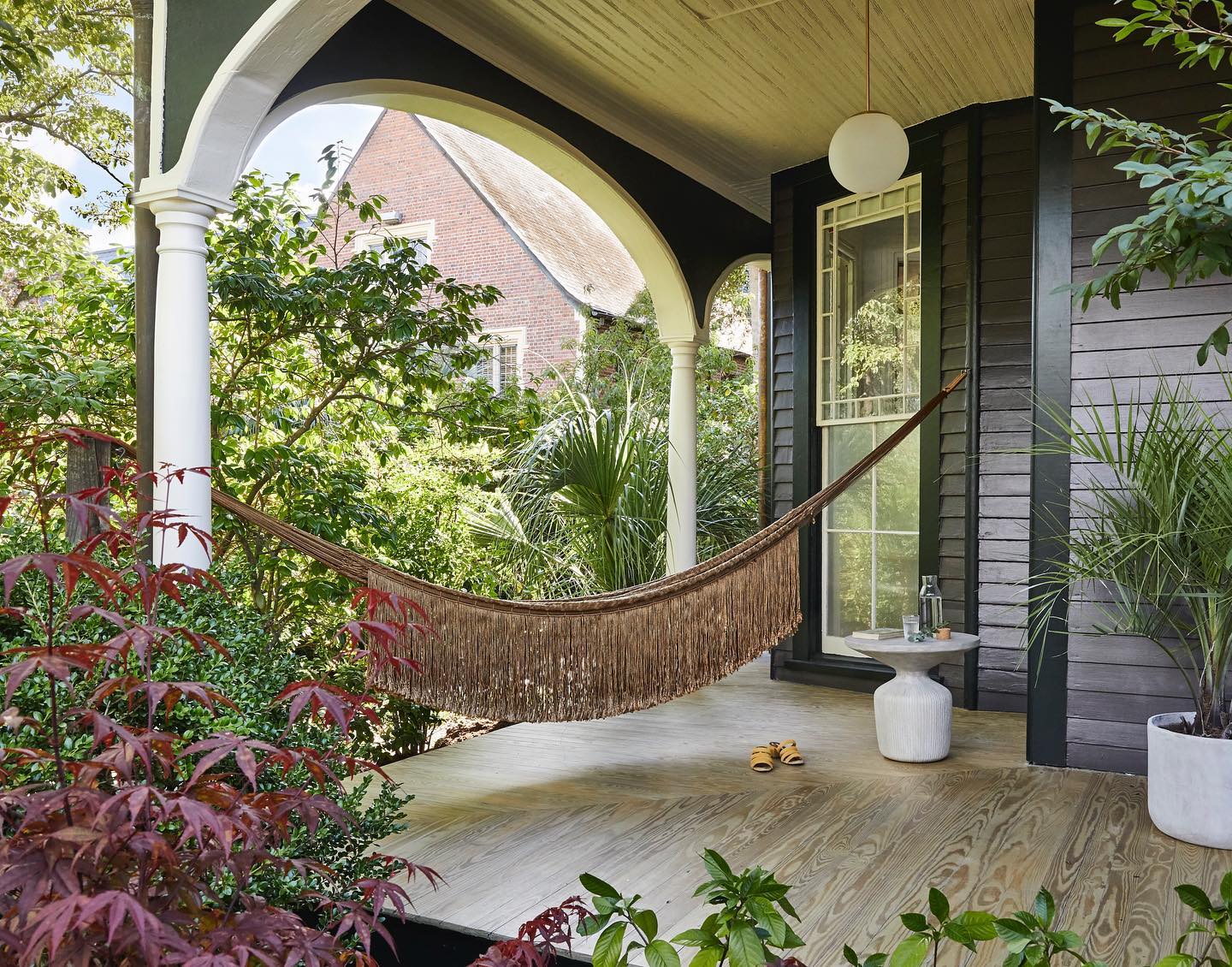 Dreamers Welcome
4 Dreamers Welcome (Wilmington, NC)
This art-filled, cozy oasis in the historic Wilmington downtown area functions as a B&B that goes above and beyond for vegans and their dogs. All of the furnishings and bedding are vegan, as are the hand soaps (black charcoal made in Puerto Rico) and toiletries (vegan Castile soap products). When you arrive, you'll receive a map with staff recommendations for vegan-friendly establishments in the neighborhood, and every morning, guests enjoy a complimentary vegan breakfast with dishes such as quinoa porridge and cherry pistachio scones. Its vegan kitchen also serves other breakfast dishes you can purchase, as well as boxed lunches and special dinners. Feel like getting your wellness on? Book an in-room massage or take an on-site yoga class. Or just hang out on its old front porch with your pup.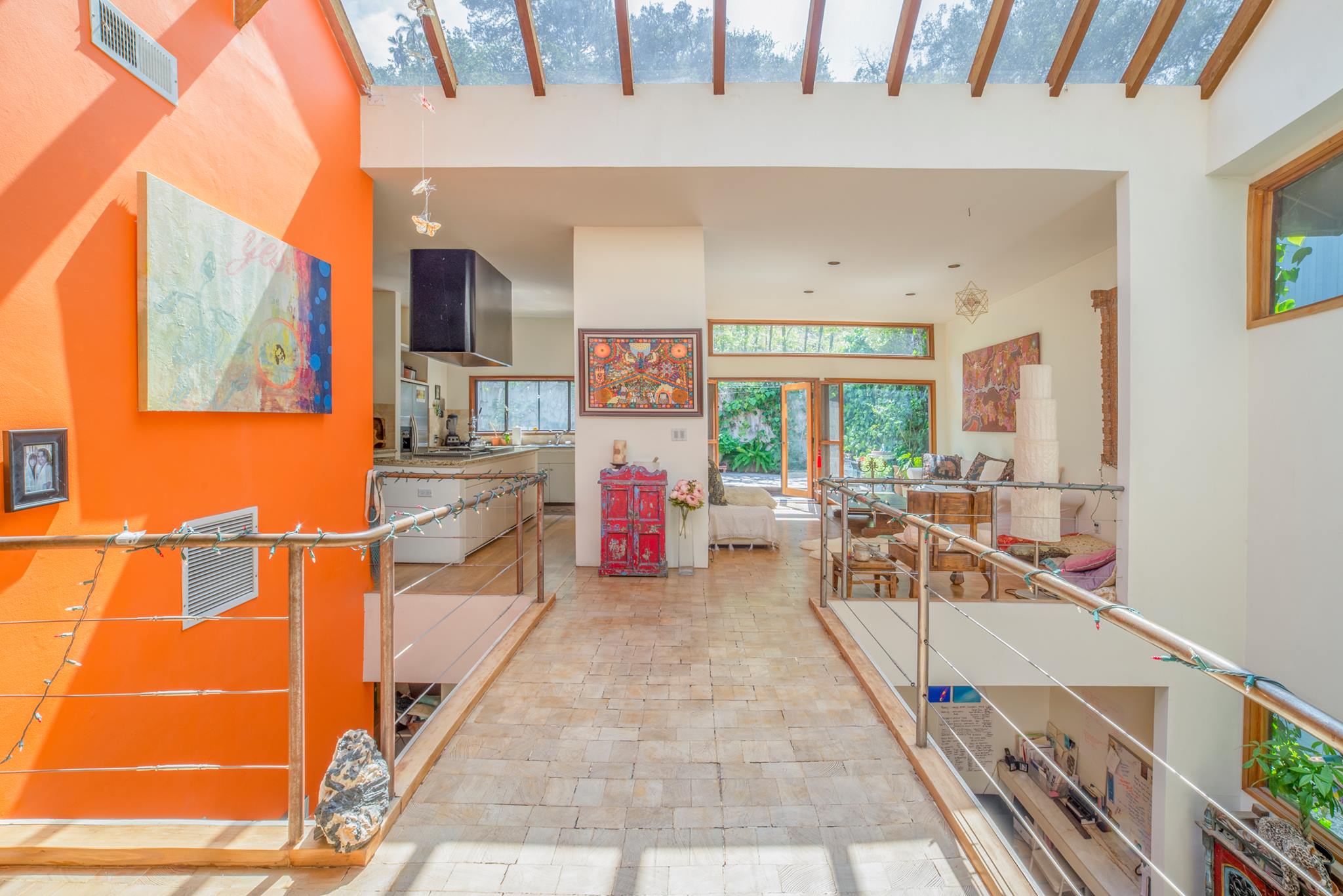 The Bel Air Treehouse
5 The Bel Air Treehouse (Los Angeles, CA)
When you want to ground yourself, reboot your wellness, or immerse yourself in mindful living, the Bel Air should be your go-to. This eco-chic boutique hotel—run by a vegan couple who practices kindness, sustainability, and zero waste—features four spacious suites, each with eclectic, travel-inspired artwork. Upon check-in, guests are welcomed with vegan goodies and rose tea, and perhaps even a visit from the resident cat. Organic, fair-trade, and biodynamic products are featured throughout the resort. Its kitchen serves a complimentary vegan breakfast every morning (lunch and dinner are upon request), as well as coffee and other high-vibration elixirs and smoothies for a natural high. Complete your journey by booking a yoga session, massage, or numerology reading.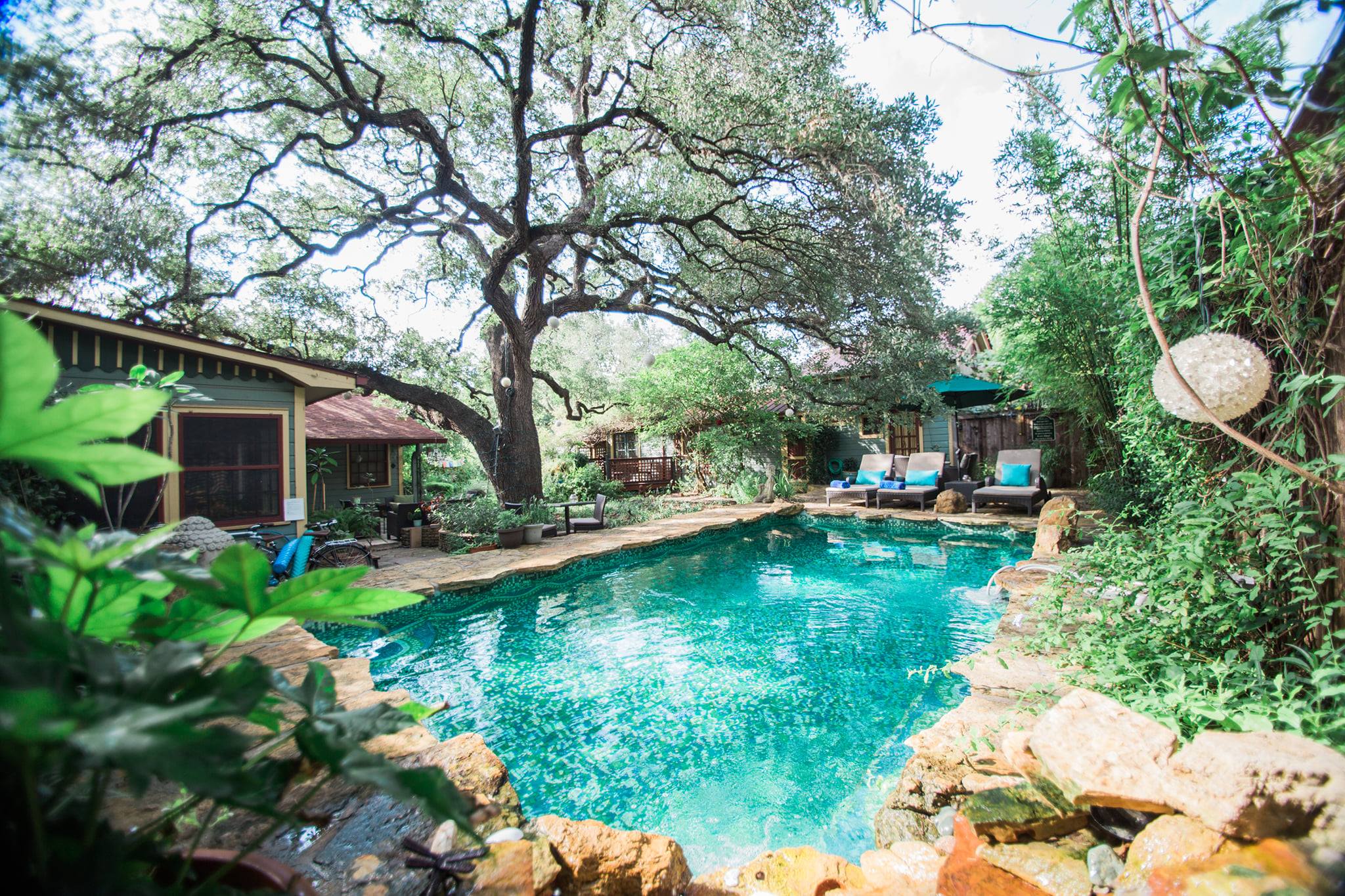 Park Lane Guest House
6 Park Lane Guest House (Austin, TX)
True to its word, Park Lane Guest House may be the greenest little hotel in this vegan-friendly city. The cottages are solar-powered, the complimentary coffee is fair-trade, chemical cleaners are never used, and bath amenities aren't just organic but also cruelty-free. And every morning, guests wake up to vegan options such as ginger lemon and rosemary buckwheat waffles or breakfast tacos—a staple in Austin—filled with veggies. You can even try the organic grapefruit picked straight from Park Lane's trees.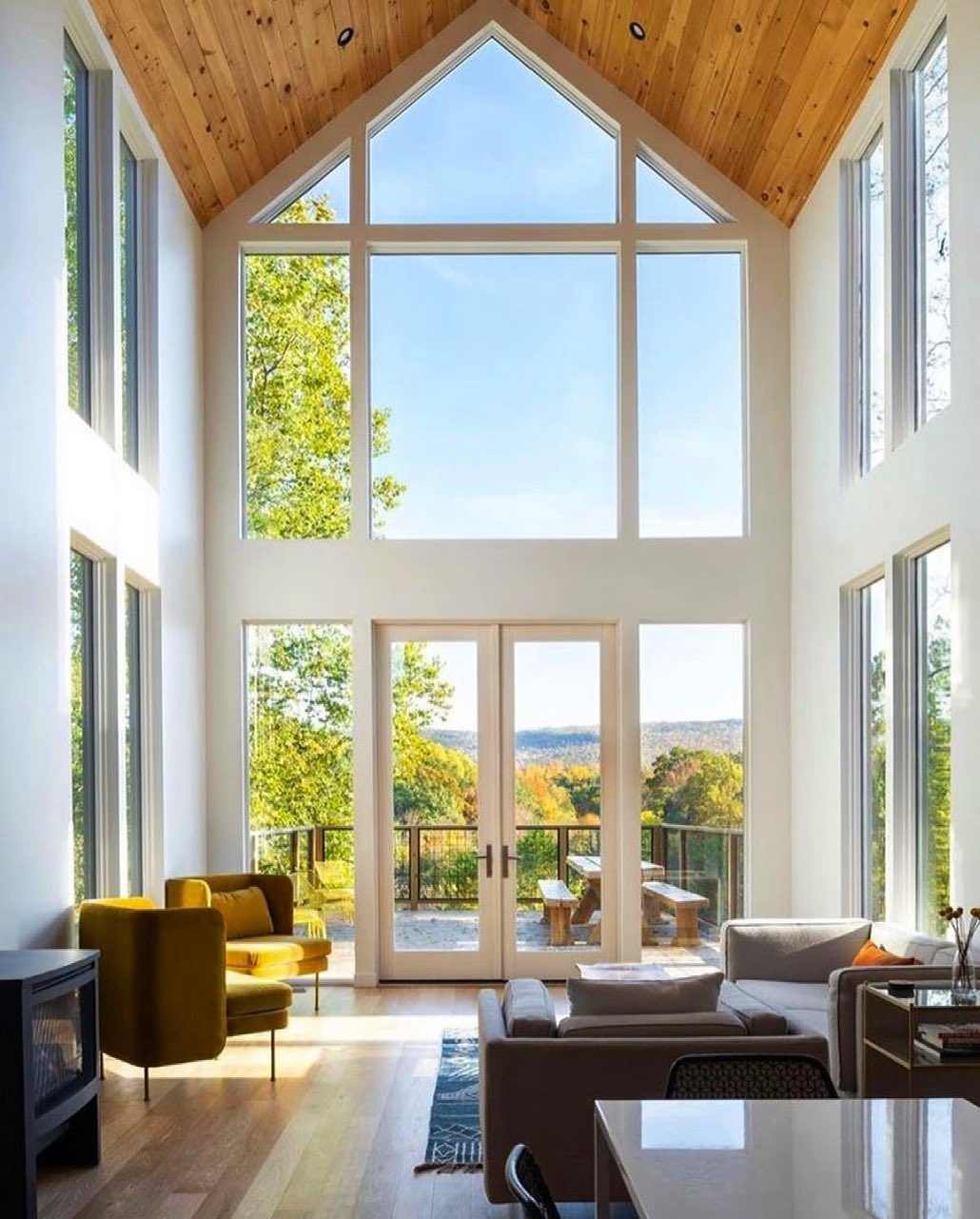 Gray Barn
7 The Gray Barn at Woodstock Farm Sanctuary (High Falls, NY)
What vegan wouldn't want to stay at the Gray Barn where a private tour of Woodstock Farm Sanctuary is included with every stay? Plus, the lounge area offers beautiful views of the Shawangunk Ridge and pasture where the sanctuary's rescued goats graze. You do need to become a member of Woodstock to stay here, but the base membership costs only $40 and with that, you'll get a five percent discount on your stay. You can then slumber in one of five bedrooms (you'll have your own bathroom and terrace), each named after an animal at the sanctuary. Every morning at this non-profit hotel, an organic vegan breakfast is served in the communal space. Because this is an all-vegan organization, guests are asked not to bring any non-vegan food into their rooms.
For more vegan travel ideas, read:
The 9 Vegan Festivals Worth Traveling For
The Complete Vegan Guide to Disney World
Why Rochester, New York Is the Best Small City in America for Vegans