Musical artist Wiz Khalifa is delving into a new business venture with the introduction of Mistercap's. The 36-year-old's new brand, the name of which is a reference to his nickname, is centered on organic grow-your-own mushroom kits and is his latest consumer-facing business following cannabis company Khalifa Kush, which he founded in 2016.
"People love growing their own food," Khalifa said in a statement. "People know so little about mushrooms, so my goal with Mistercap's is to showcase its positive benefits, and bring them to a wider audience."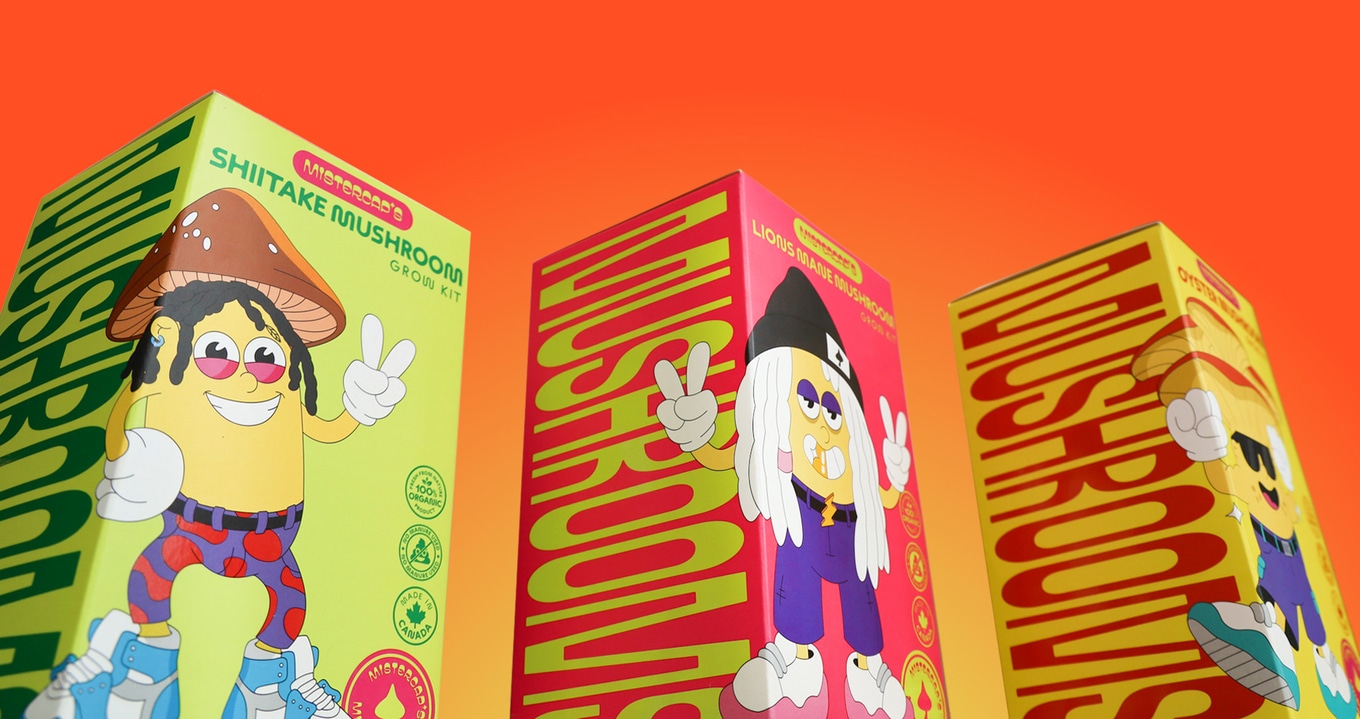 Mistercap's
According to Philippe Chetrit, the General Manager of Mistercap's, the brand aims to democratize mushrooms by making these kits, priced at $27.95 each, accessible to a broader consumer base.
"Mushrooms are a superfood, high in nutrients, and having an important culinary moment," Chetrit tells VegNews. "Our goal with Mistercap's is to increase awareness around mushrooms and all of the incredible health benefits."
Meaty, nutritious mushrooms for all
Khalifa's well-documented commitment to health and wellness is deeply integrated into Mistercap's brand philosophy. For its initial launch, Mistercap's is offering three types of mushroom kits: Oyster, Shiitake, and Lion's Mane.
Chosen for their unique nutritional profiles, these mushrooms are high in protein, fiber, and antioxidants, along with vitamins B and D.
"We chose these specific mushrooms because they are full of flavor, as well as nutritional and functional benefits," Chetrit says.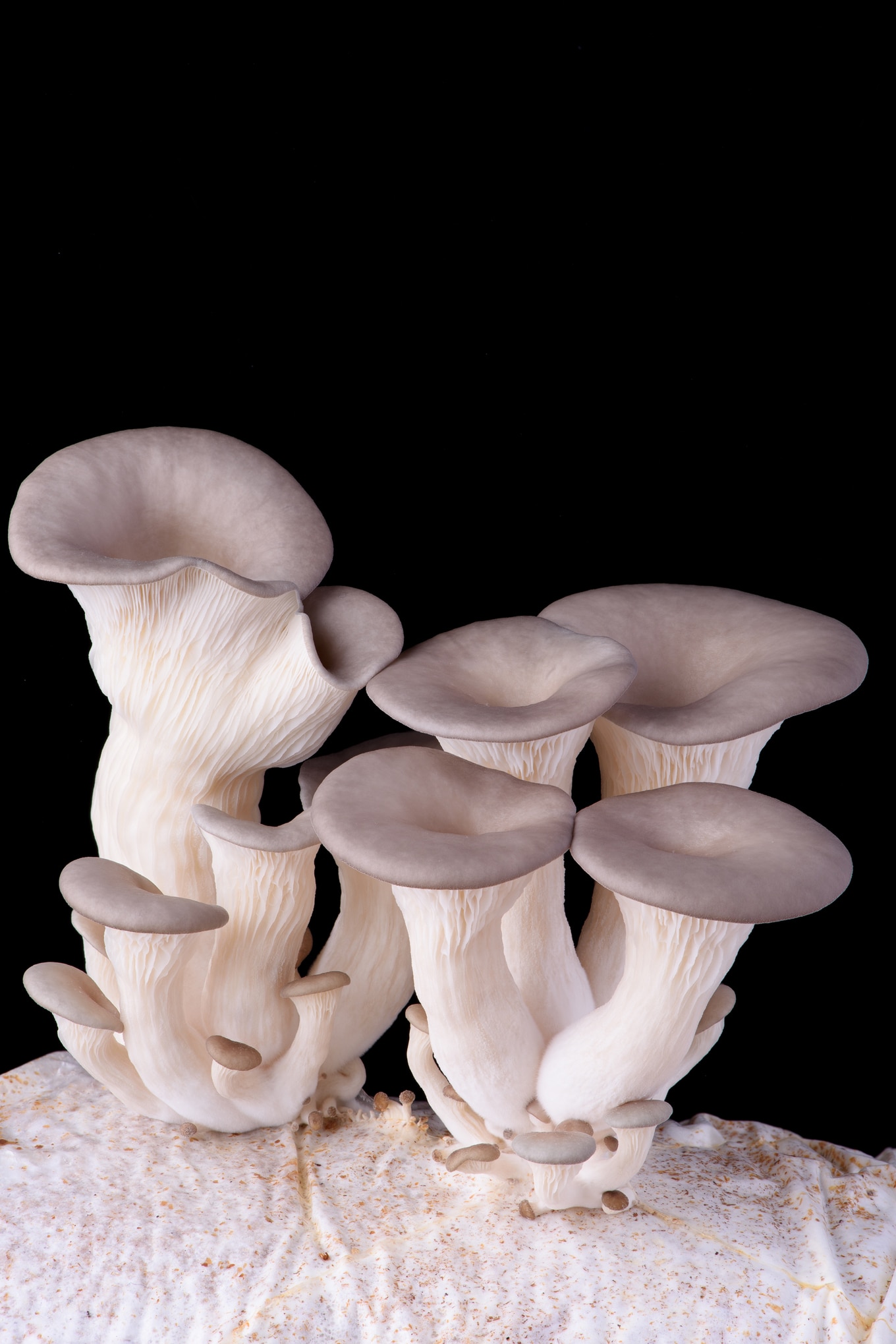 Mistercap's
Specifically engineered to mimic the forest floor, the kits allow users to grow mushrooms that are robust in flavor, nutritional benefits, and functional properties. The brand's commitment to being organic, affordable, and eco-friendly makes it an attractive option for those interested in a farm-to-table experience.
Branded with colorful psychedelic imagery, Mistercap's mushroom kits offer more than just cultivation; they present a multi-week, immersive experience designed to educate and entertain.
"As you start your kit, you'll see it beautifully transform in front of your eyes from an organic log to a natural work of art," Chetrit says. "And once they are full and mature, customers get to harvest and enjoy them in their favorite dishes."
Looking towards the future, the brand has plans to expand its offerings to help consumers further engage with fungi. "We are excited to expand our product line and offer new mushroom-based innovations in the future," Chetrit says. "We plan to expand into other food-related products that naturally incorporate mushrooms into people's daily lives, without necessarily changing behaviors or routines."
Chetrit is himself a fan of incorporating more mushrooms into his diet. "The fiber and protein I get are helping me reduce my meat consumption," he says.
Celebrities get behind the mushroom meat revolution
In recent years, mushrooms found their way into nearly every consumer industry from adaptogenic supplements, beverages, and beauty products; to suitable replacements for animal-derived leather and pork bacon.
Khalifa's venture into the mushroom market with Mistercap's brings with it an opportunity to align with one rapidly expanding area of products, mushroom-based meats, an industry that is predicted to reach nearly $1 billion by 2032.
Should Mistercaps explore this space, it would join a number of celebrity-backed companies such as Meati Foods, which is revolutionizing plant-based protein options with meat substitutes crafted from mycelium (or mushroom root systems).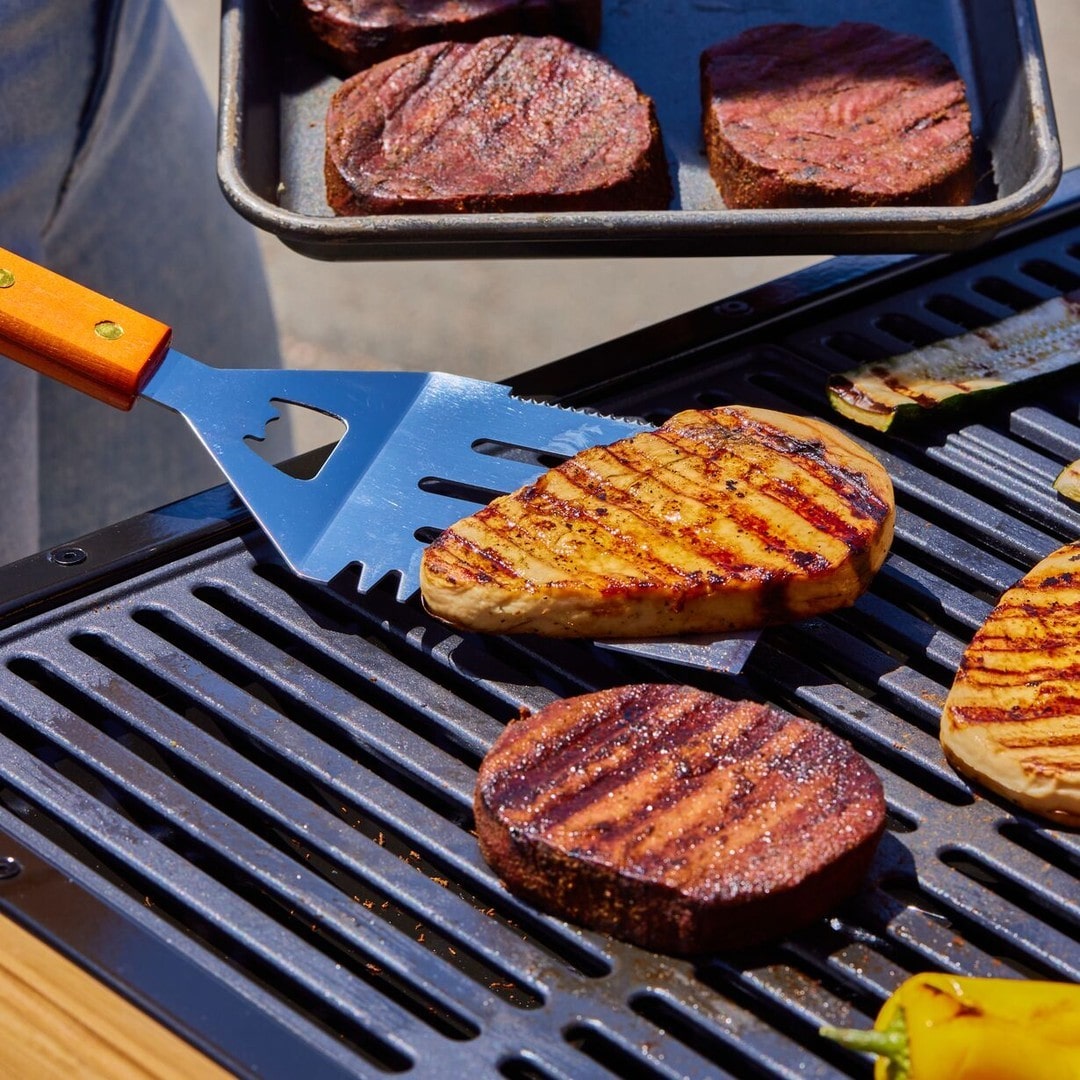 Meati Foods
Meati Foods' mushroom meat can grow hundreds of cows' worth of meat in just days from a teaspoon of spores, with plans to produce 45 million pounds annually by late 2023.
Meati has thus far gained celebrity backing from the likes of MLB star Derek Jeter, culinary personality Rachael Ray, and celebrated chef David Chang. Currently, the company's vegan meats are penetrating both retail (with a recent national Whole Foods Market launch) and foodservice channels.
Australia's Fable Food has also gained significant investments for its mushroom-based meats, which include pulled pork and braised beef. Most recently, the company announced backing from famed ethicist Peter Singer and the former global CEO of Yum! Brands (the parent company of popular chains KFC, Pizza Hut, and Taco Bell) Greg Creed.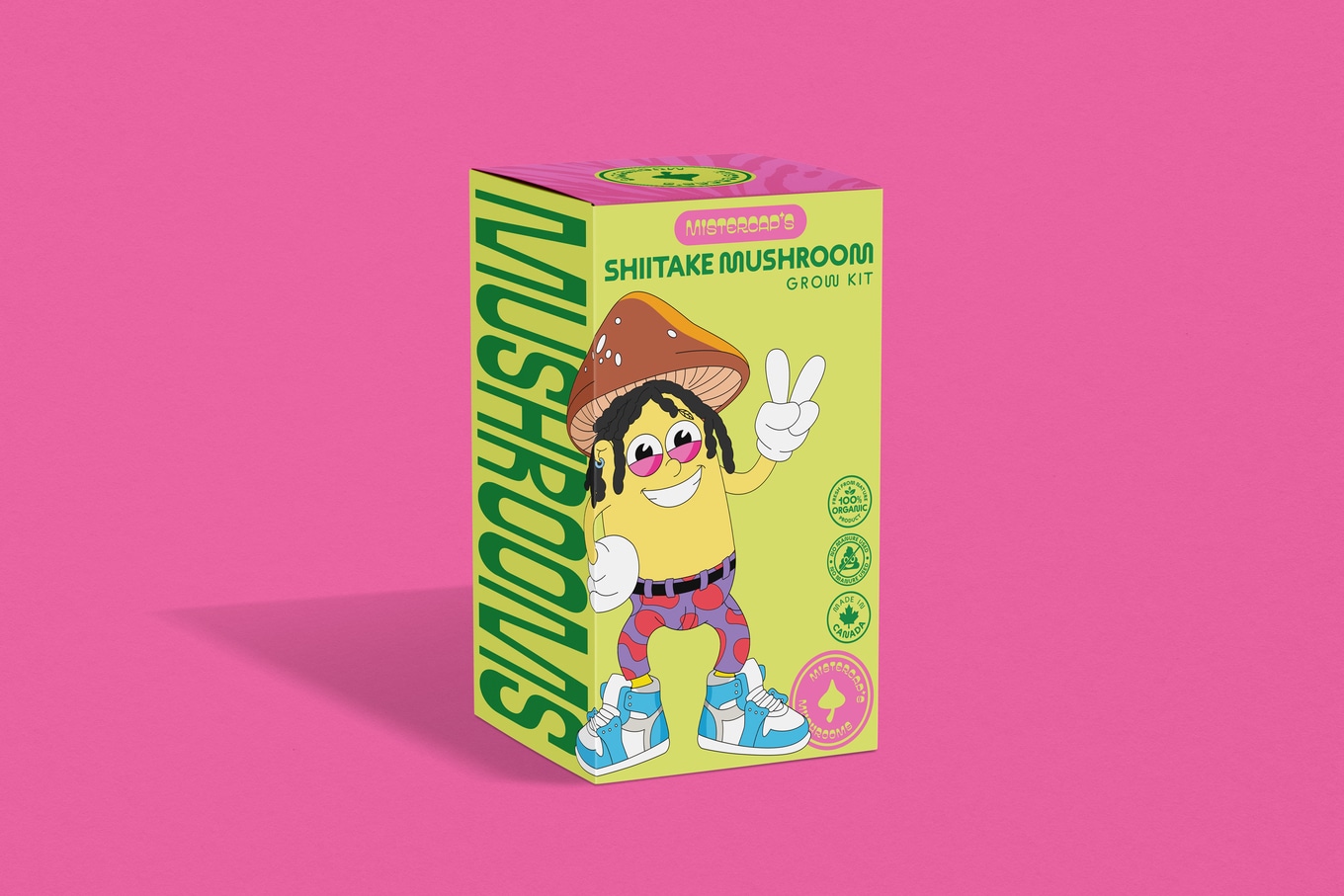 Mistercap's
The versatility and benefits of mushrooms—which include psychoactive properties found in certain varieties—are still being uncovered. To bolster research and conservation efforts in the field of fungi, Mistercap's is donating a portion of its proceeds to the Fungi Foundation.