Craving something in particular? Google or use a popular hashtag on your favorite social media site, and hundreds if not thousands of recipes will be at your fingertips. Need some recipe inspiration? Type in something generic or follow a favorite recipe developer, and you can scroll for hours watching videos of recipe tutorials, each more mouthwatering than the next. Given today's technology, cookbooks aren't a necessity. And yet they endure.
Cookbooks ground us. They tell stories a caption just can't capture. And practically speaking, they help keep our devices free from splatters. They won't be lost in your endless feed of saved posts or forgotten as a new reel lights up your brain. These authors poured countless hours into their respective books, and we all benefit from supporting their work.
All of these vegan cookbooks were written by Black authors, but the contents range wildly. There are produce-focused books like Bryant Terry's Vegetable Kingdom, health-focused books from Tracye Lynn McQuirter, and family friendly works by Tabitha Brown and Charity Morgan.
Black vegan chefs changing the game
For far too long, the culinary scene has been dominated by white male chefs taking the spotlight. We still have eons to go to change this narrative, but we want to turn that spotlight onto the individuals making inroads and changing the perspective of what a chef looks like or who a chef is. Not all chefs produce cookbooks, but we'd be remiss if we didn't mention them here. Note: this is just a glimpse of the dozens of black vegan chefs working hard to create mouthwatering, nourishing, and buzz-worthy food. It's meant to give a taste; we hope you dive deeper.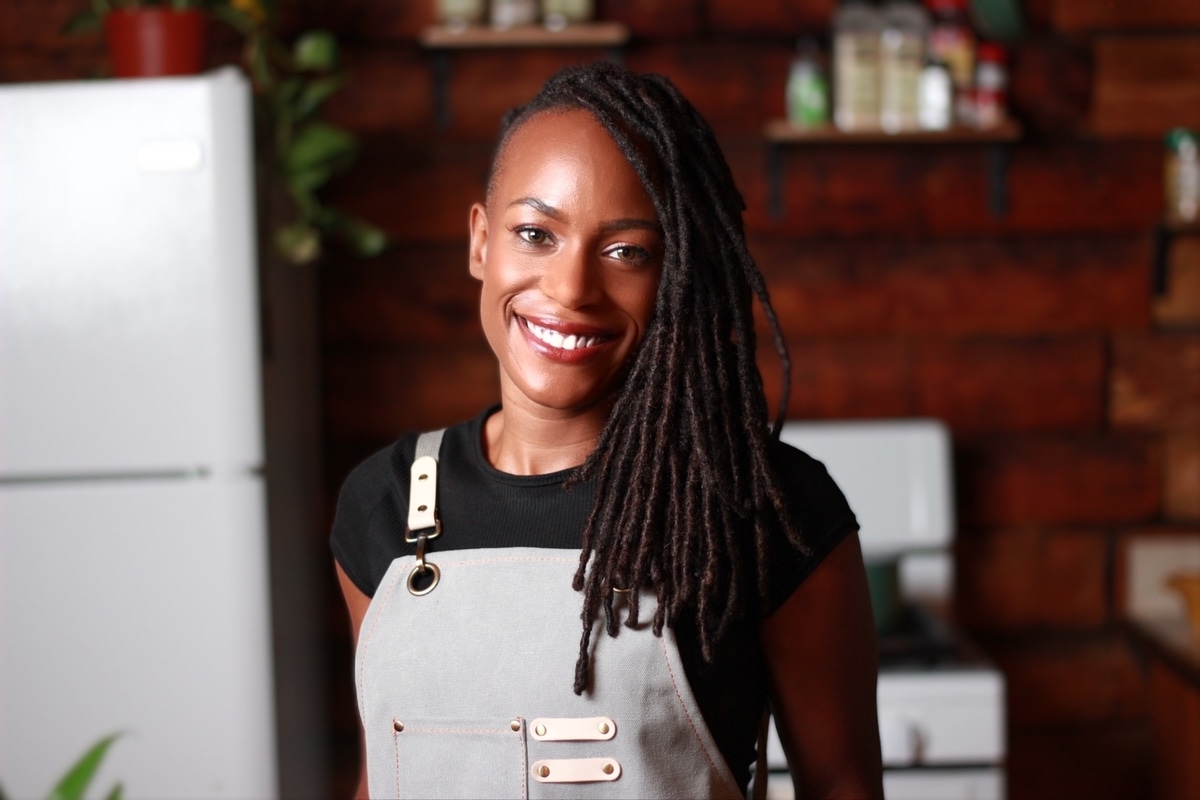 Chrissy Tracey
Chrissy Tracey is a young, highly accomplished chef with big names inked on her resume. She was hired in 2021 as Bon Appetit's first vegan chef, and in January 2023, she cooked for the legendary Jacques Pepin for his 85th birthday celebration. We love gaining tips and recipe inspiration from her Instagram account and Bon Appetit's YouTube channel.
At 70 years young, Babette Davis has been running her Los Angeles restaurant Stuff I Eat before Tracey was even in culinary school. On an early 2023 episode of The Rich Roll Podcast, she explained that she does all the prep and cooking for her spot, though help may be on the way. Chef Babette is known for her vegan, healthier versions of classic comfort food, from mac and cheese to tacos. If running a restaurant makes you this vibrant and fit as Chef Babette, we should all do it.
Francesca Chaney leaped into the culinary scene at just 22 years old to open her own fast-casual, health-focused restaurant in Brooklyn. Sol Sips had more than its share of challenges—including a break-in—and while she's since stepped back from restaurant operations, the space still offers catering and meal kits for individuals. We're looking forward to seeing what Chaney does in the future.
Gregory Brown opened Land of Kush in Baltimore in 2008 during the recession. He and his partner Naijha Wright-Brown rose to the challenge, crafting a wide-ranging menu showcasing Brown's talents. Expect everything from belly-warming baked mac and cheese and collard greens to carrot tuna salad on a fluffy pretzel bun.
Plant-based cookbooks by Black vegan chefs
There's always a bit more room on the shelf for a quality vegan cookbook. Here are 18 works by Black authors to make room for right now.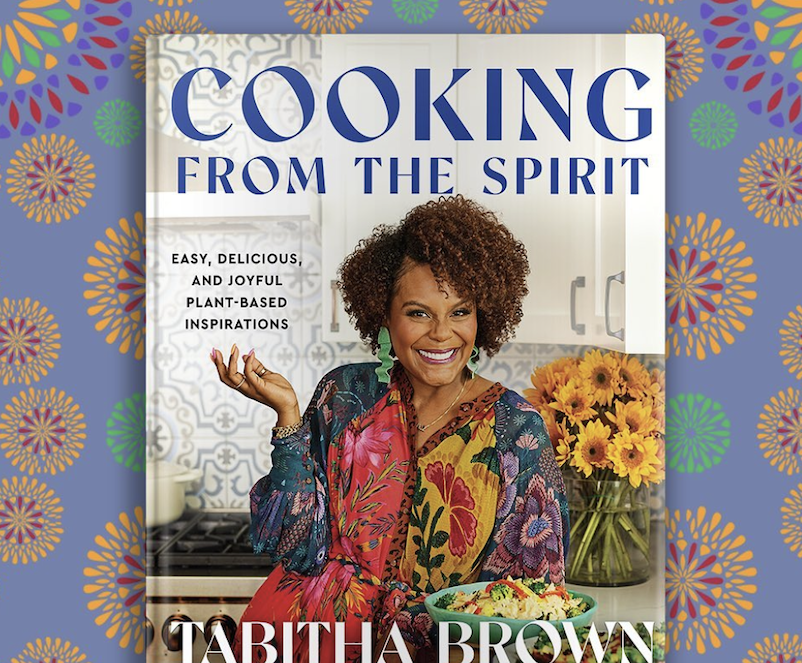 Tabitha Brown
1 Cooking from the Spirit by Tabitha Brown
What started as a hot take on YouTube in 2018 has bloomed to a full-fledged career. Brown's rave review of the Whole Foods TTLA vegan sandwich has led her down the path of influence and entertainment in food media, from her own Food Network competition show to her Target collections to this joyful vegan cookbook. Here, Brown shares hearty, wholesome, and family friendly recipes for the home cook, sans measurements (but don't fret and cook from the spirit!). Expect plenty of vibrant salads, nourishing breakfast options, and kid favorites like sloppy joes and Mexican pizza.
Find out more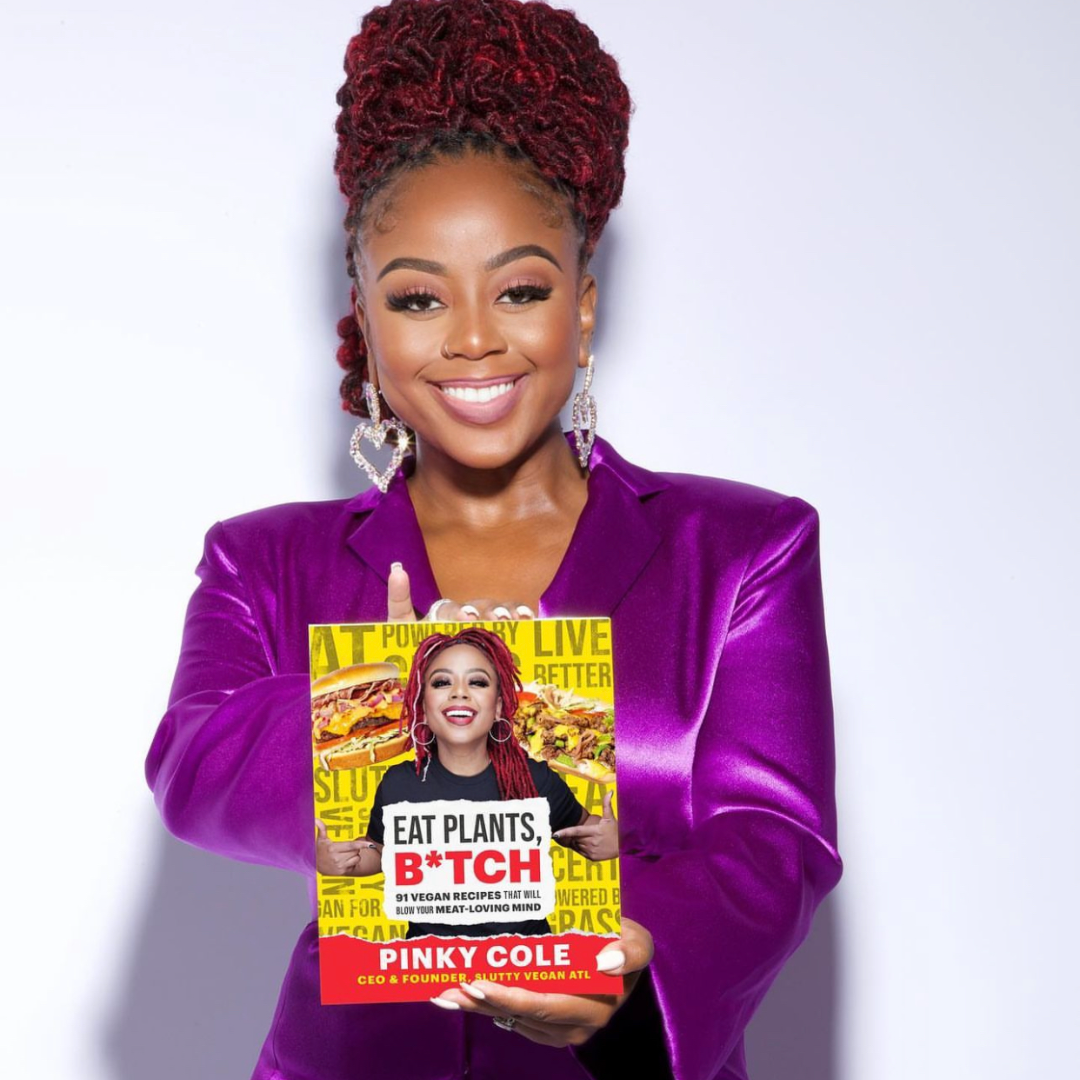 Pinky Cole
2Eat Plants B*tch by Pinky Cole
Famed restaurateur and philanthropist Pinky Cole added cookbook author to her resume in 2022, but some may be surprised by its contents. Cole's restaurant, Slutty Vegan, is known for its over-the-top sandwiches stacked with multiple patties, fried vegan seafood, and the infamous Slut Sauce (her version of secret sauce). Readers will find a good handful of Slutty Vegan adjacent eats, but the book is overwhelmingly full of more nourishing, healthier options—things Cole eats every day. Look for Stewed Chickpeas with mango salsa and plantains; Brussels Rigatoni Carbonara, and vegetable-based Barbecue Beet Loaf.
Find out more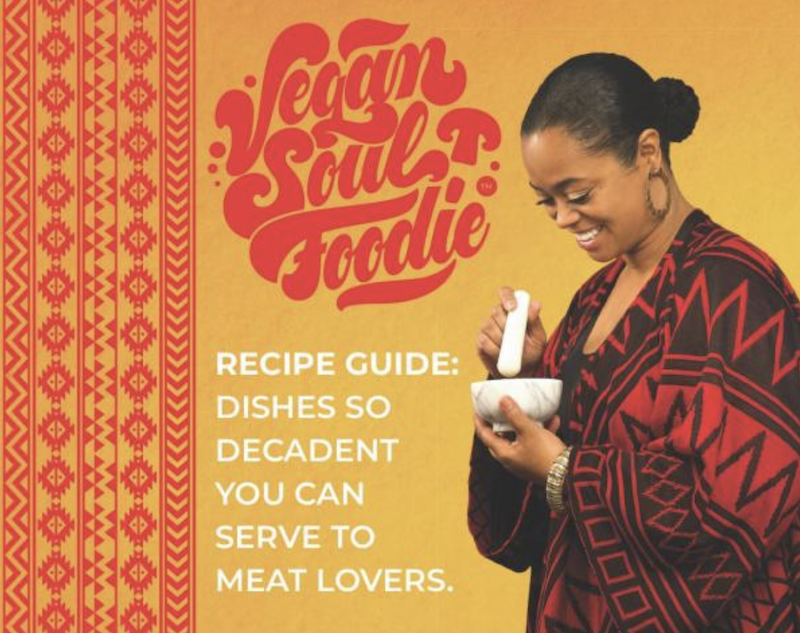 Brooke Brimm
3 Soul Food Recipe Guide by Brooke Brimm
Rev. Dr. Brooke Brimm has made it her life's work to help others live healthier, happier lives, and she does so through her spiritual counseling, yoga retreats, and this mindful vegan cookbook. The recipes prove that while soul food can be the celebratory dishes we tend to associate with this style of cuisine—such as macaroni and cheese, cobbler, and fried vegan chicken—it can also be healthy, fresh, and vibrant. Savor the balance this book provides between the vegetable-infused decadent dishes and the delicious everyday eats.
Find out more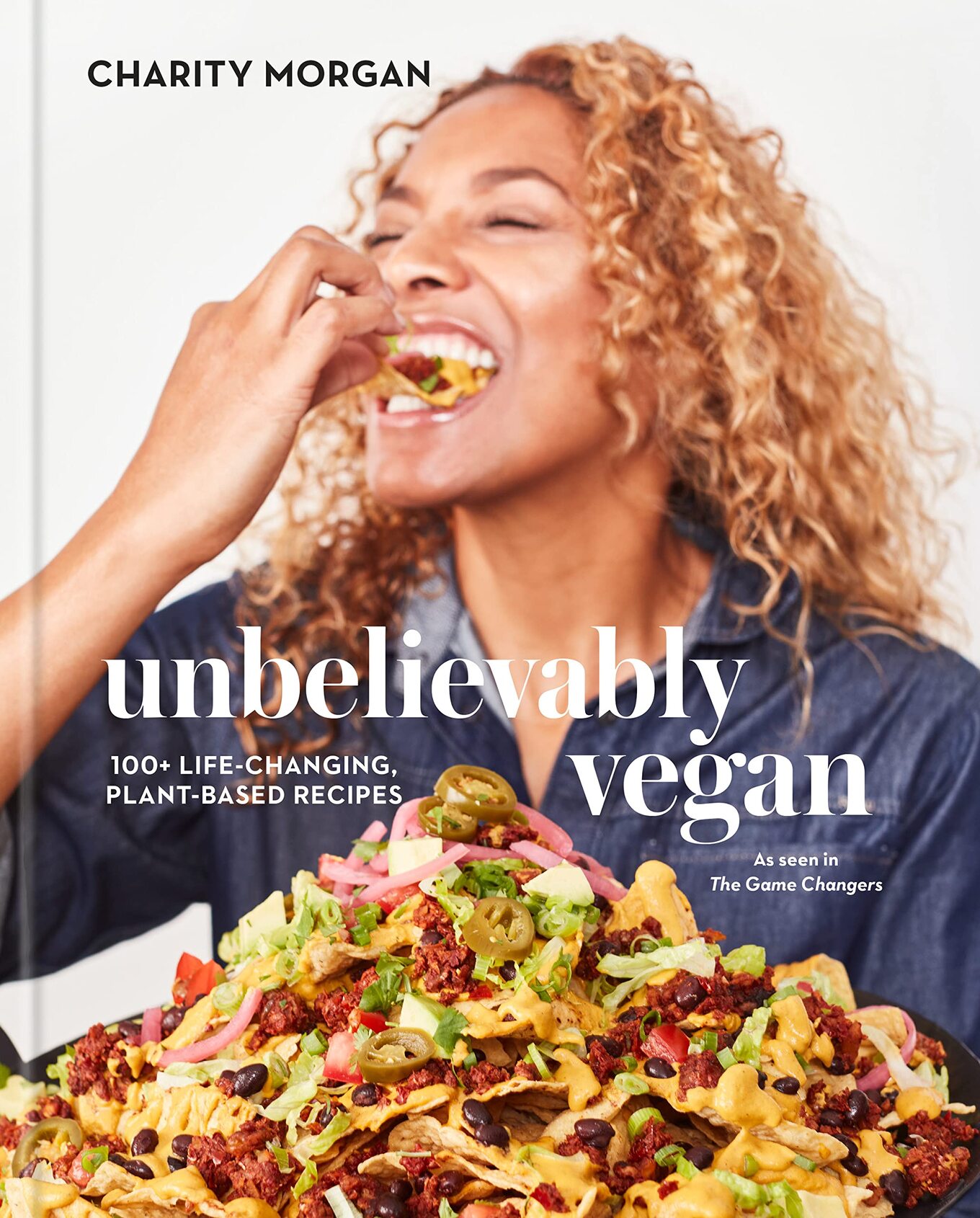 Charity Morgan
4 Unbelievably Vegan by Charity Morgan
After batch cooking for an NFL team, author Charity Morgan knows her way around the kitchen. She prepped massive meals for many of the Tennessee Titan players when her husband—linebacker Derrick Morgan—played for the team. Her recipes satisfy both hungry athletes and families alike, from Buffalo Chick'n Tacos and loaded fries to chickpea-based vegetable omelets and jerk-spiced lentils.
Find out more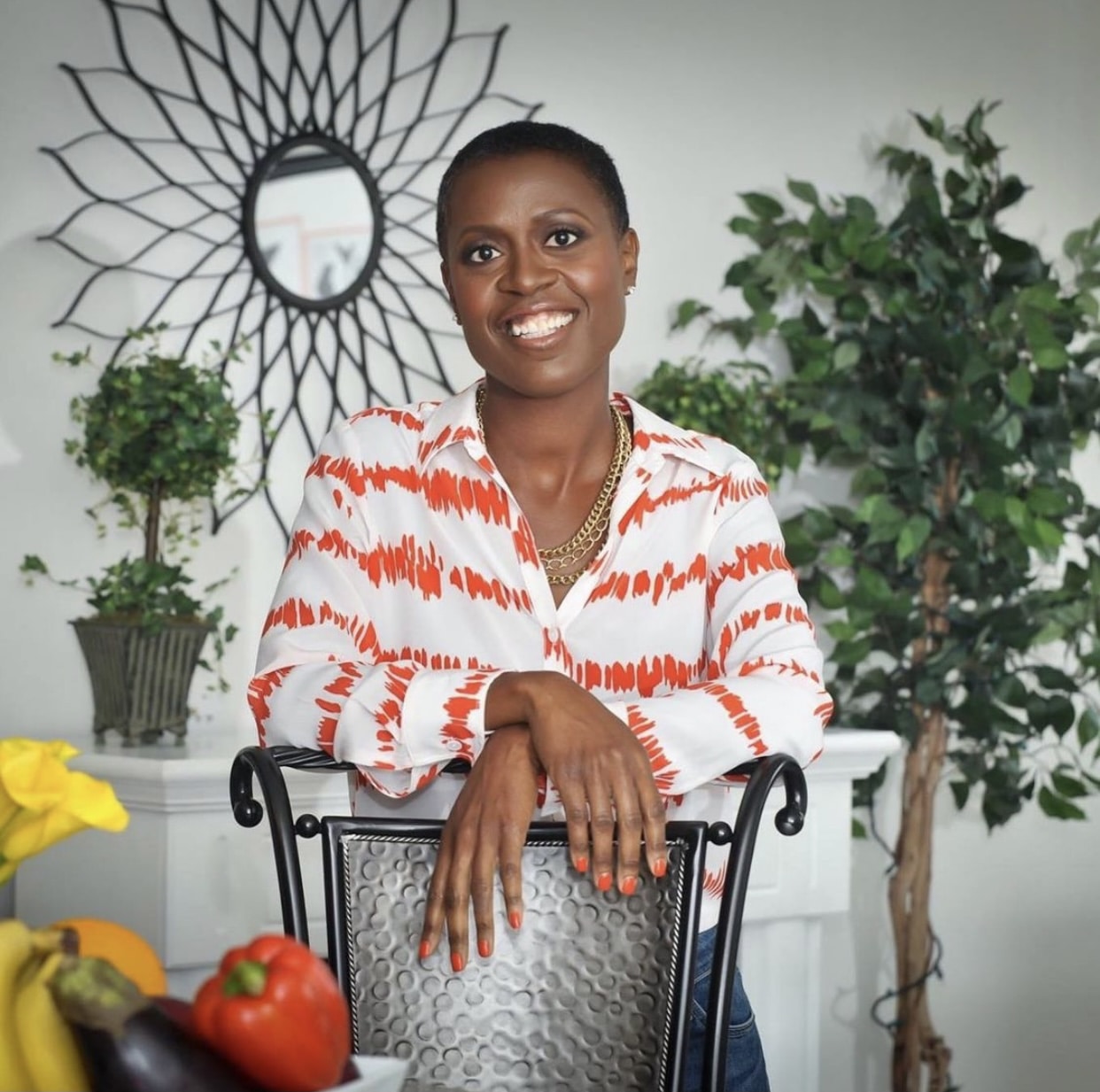 Trayce McQuirter
5 By Any Greens Necessary by Trayce Lynn McQuirter
Trayce Lynn McQuirter's first full-length work is more than just a cookbook—it's a resource for inspiration and a direct letter to Black women. The book's subtitle, A Revolutionary Guide for Black Women Who Want to Eat Great, Get Healthy, Lose Weight, and Look Phat, makes it a first of its kind. The book details Mcquirter's personal plant-based journey and provides over 40 excellent recipes that nourish the body and satisfy the soul.
Find out more
Tracye McQuirter
6 Ageless Vegan by Trayce Lynn McQuirter
Trayce Lynn McQuirter's latest cookbook came to fruition as a mother/daughter project. Co-authored by McQuirter's mom, Mary, Ageless Vegan focuses on foods for longevity and overall wellness. The book includes 100 plant-based recipes from divine Maple French Toast with Strawberries to spicy Cajun Quinoa with Okra and Tomato.
Find out more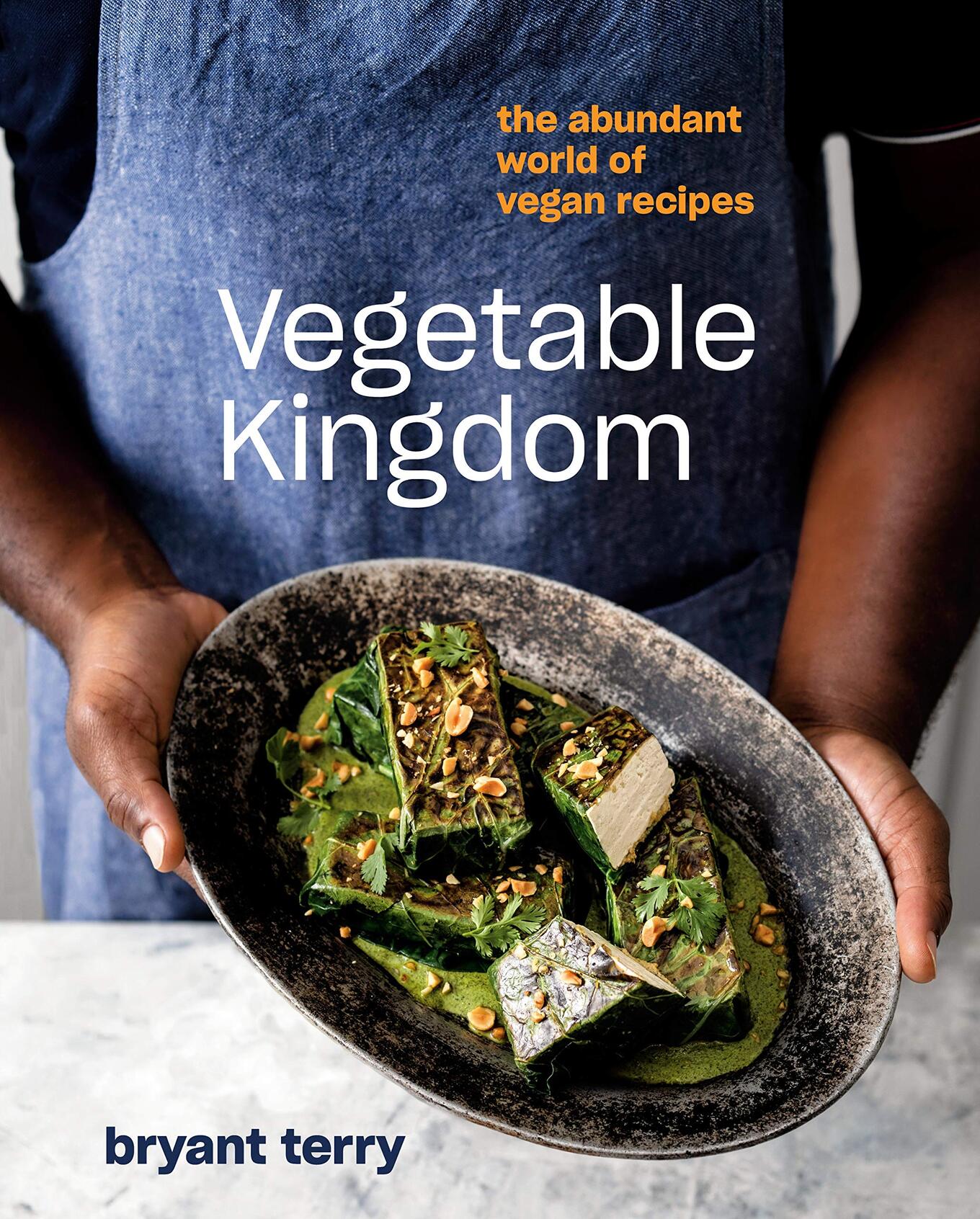 Bryant Terry
7 Vegetable Kingdom by Bryant Terry
When an author has been named one of San Francisco Magazine's "11 Smartest People in the Bay Area Food Scene" and Fast Company's "9 People Who Are Changing the Food World," we buy the cookbook. Vegetable Kingdom is James Beard-award winning chef Bryant Terry's fifth book, and it doubles as a reliable cooking resource and a gorgeous coffee table book. Recipes include standout dishes such as Barbecue Carrots with Slow-Cooked White Beans and Millet Roux Mushroom Gumbo.
Find out more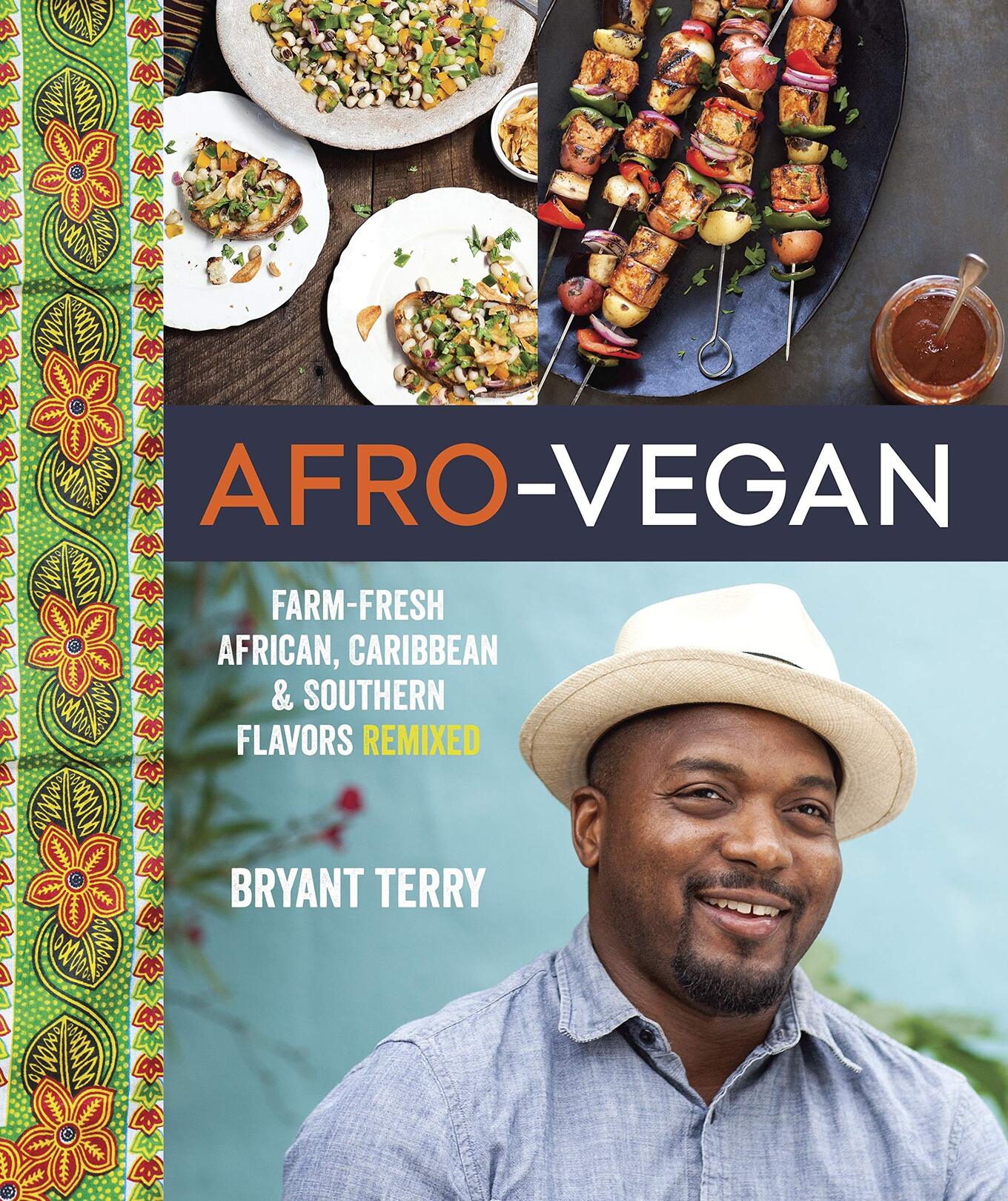 Bryant Terry
8 Afro Vegan by Bryant Terry
Terry's fourth book focuses on foods of the African Diaspora. As the current Chef-in-Residence of the Museum of African Diaspora in San Francisco, Terry is an expert in the cuisine. The 100-plus recipes present vegan twists on traditional dishes such as Muscovado-Roasted Plantains and Peanut Stew with Winter Vegetables and Corn Dumplings.
Find out more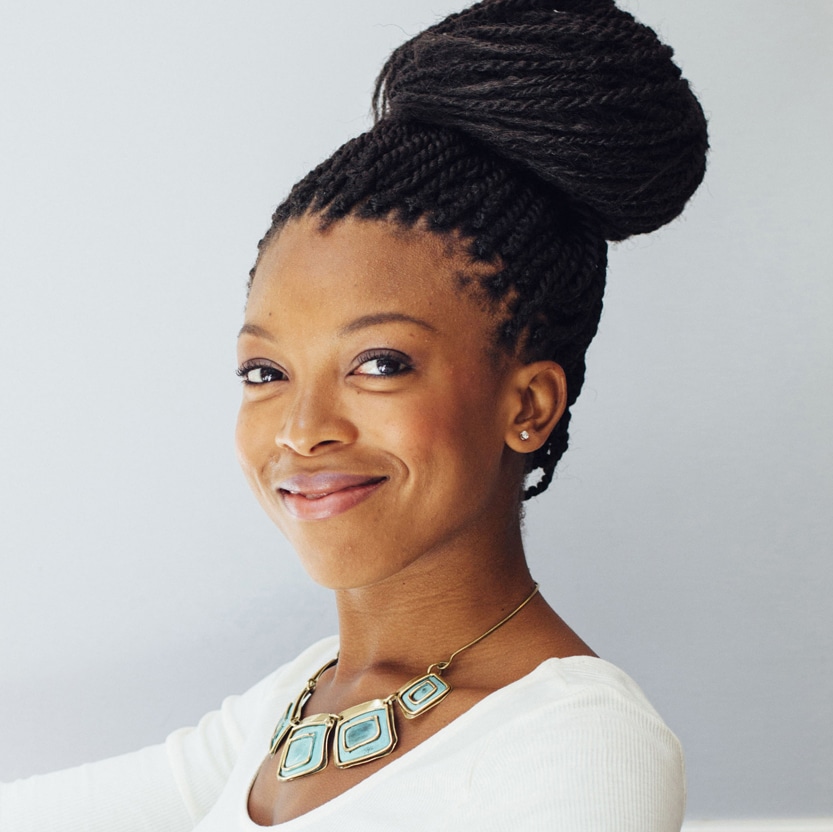 Jenne Claiborne
9 Sweet Potato Soul by Jenné Claiborne
This beautifully photographed, comprehensive work of Claiborne's cuisine deserves to be a part of your everyday repertoire. Claiborne insists and proves that soul food doesn't have to be celebration food—it's everyday food, and it's not just mac and cheese and fried foods. Yes, there are Fluffy Biscuits and Sweet Potato Pie, but Claiborne also includes nourishing recipes such as Georgia Watermelon and Peach Salad and Caribbean Steamed Cabbage.
Find out more
Nadira Jenkins
10 Vegan Soul Food Cookbook by Nadira Jenkins
Chef Nadira Jenkin's cookbook debut doesn't disappoint. Expect to drool over Cajun Fried "Chicken" and Bacon-Lover Salad, but not before reading the introductory pages that offer a history on soul food cuisine and its staple ingredients.
Find out more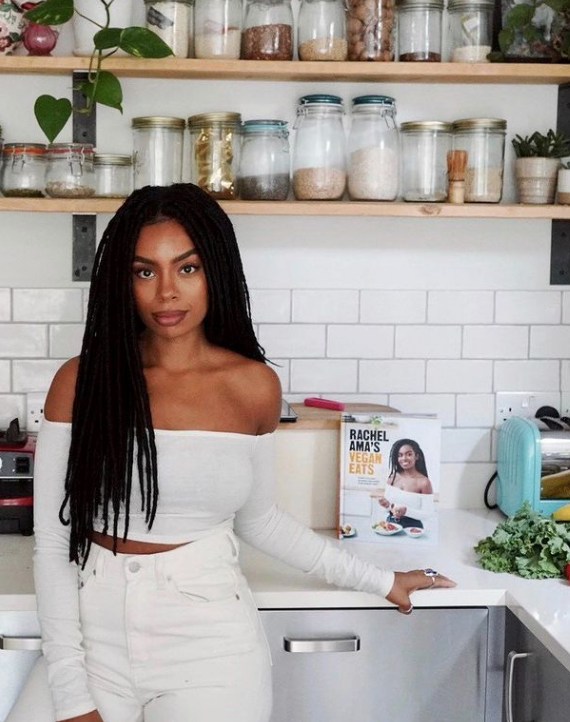 Rachel Ama
11 Rachel Ama's Vegan Eats by Rachel Ama
Loyal fans of Ama's popular plant-based recipe blog and YouTube channel practically did cartwheels when this vegan maven debuted her first cookbook in 2019. In cadence with Ama's homemade-made-simple style, the book highlights dozens of one-pot-wonders, foolproof British classics, quick homey meals, and comforting classics from her Caribbean and West African roots. Cook your way through Caribbean dumplings to Sticky Toffee Pudding!
Find out more
Dominique Williamson
12 Vegan Hippie Soul by Dominique Williamson
Chef Dominique Williamson's debut cookbook offers the beginner cook an entry into the wonder of vegan soul food. Each recipe offers tips and capitalizes specific directions to ensure the dish is always a success. The fifty-page primer includes all the Southern essentials—from Smoked Sausage Gravy to Southern Loaded Cheddar Grits.
Find out more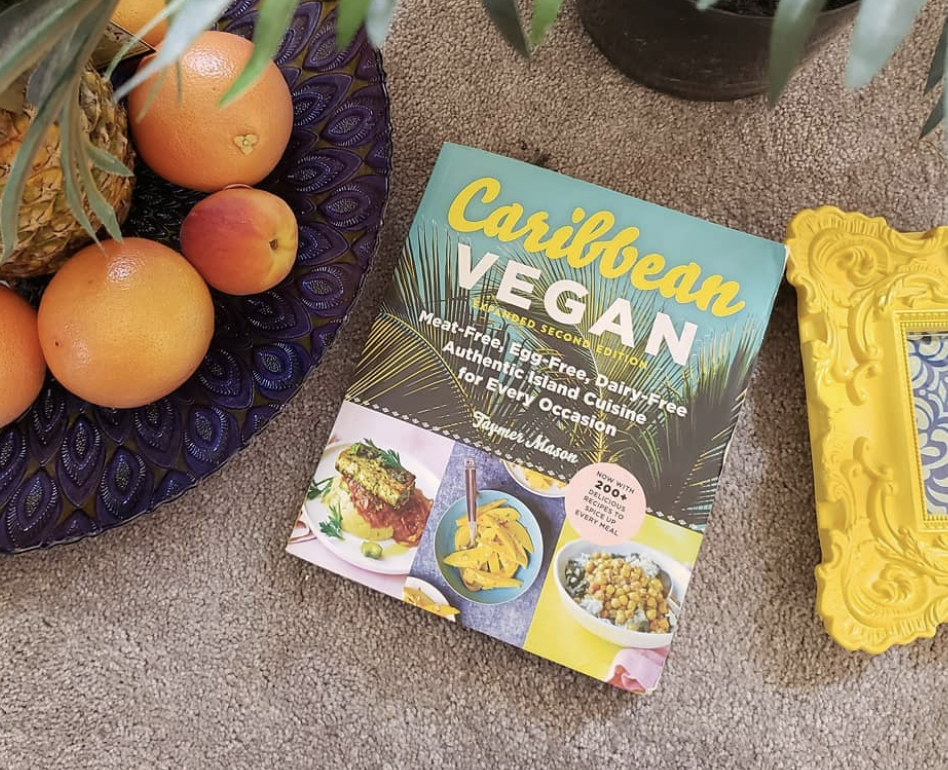 @Caribbeanvegancuisine/Instagram
13 Caribbean Vegan by Taymer Mason
Most of us who didn't grow up with the Caribbean culture have a vague (and misguided) idea of the island cuisine—plantains and perhaps piña coladas come to mind. Mason's book provides a much-needed education on the abundance and variety of true Caribbean food. Learn about this island culture by cooking its traditional dishes, expertly veganized by the author. After trying them once, you'll want to add Cassava Pancakes and Trinidadian Pelau into your weekly rotation of go-to meals.
Find out more
Jenni Alaiyo/Instagram
14 A Southern Girl's Guide to Plant-Based Eating by Cametria Hill
Aimed at the beginner vegan, this personable plant-based resource guide offers more than recipes; Hill provides her best tips on eating out, grocery lists, plant-based alternatives, and cooking basics. Her recipes are both creative, accessible, and affordable, making the transition to vegan eating possible for everyone. Look forward to frying up Banana Nut Hush Puppies, Fiya Fiya CamBalaya, Carrie B's Cornbread Dressing, and even Gluten-Free Sweet Potato Pie. We're already salivating.
Find out more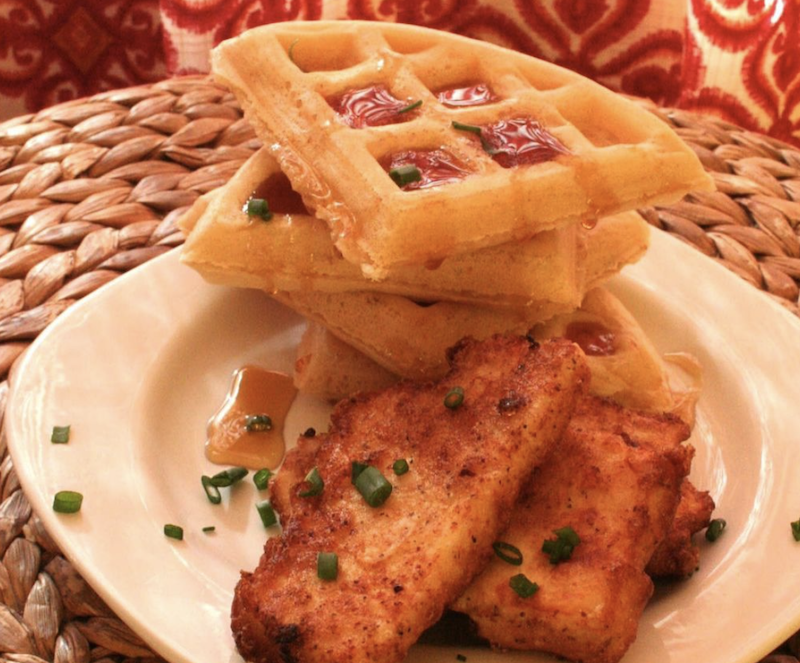 Afya Ibomu
15 Vegan Soulfood Guide to the Galaxy by by Afya Ibomu
Before you raise an eyebrow, the space-themed title does not entail freeze-dried hush puppies or "just add water" mac and cheese. Think of it as your comprehensive guide to vegan soul cuisine. From incredible recipes to grocery lists and eating out tips, you'll gain more than just a stellar collard green recipe from this book.
Find out more
Denai Moore
16 Plentiful by Denai Moore
Jamaican food is often generalized into spicy, meat-heavy dishes. As with any cuisine, there are nuances those unfamiliar with it just don't get. Author Denai Moore covers the spectrum of Jamaican dishes in this cookbook from Rice & Pea Arancini to heart of palm-based 'Salt Fish' paired with fried savory green plantains. We also love the chapter titles in this book. Categories like Salads that Aren't Lame, Dessert as a Lifestyle, and Sides that Have Main Event Energy pull our interest in immediately.
Find out more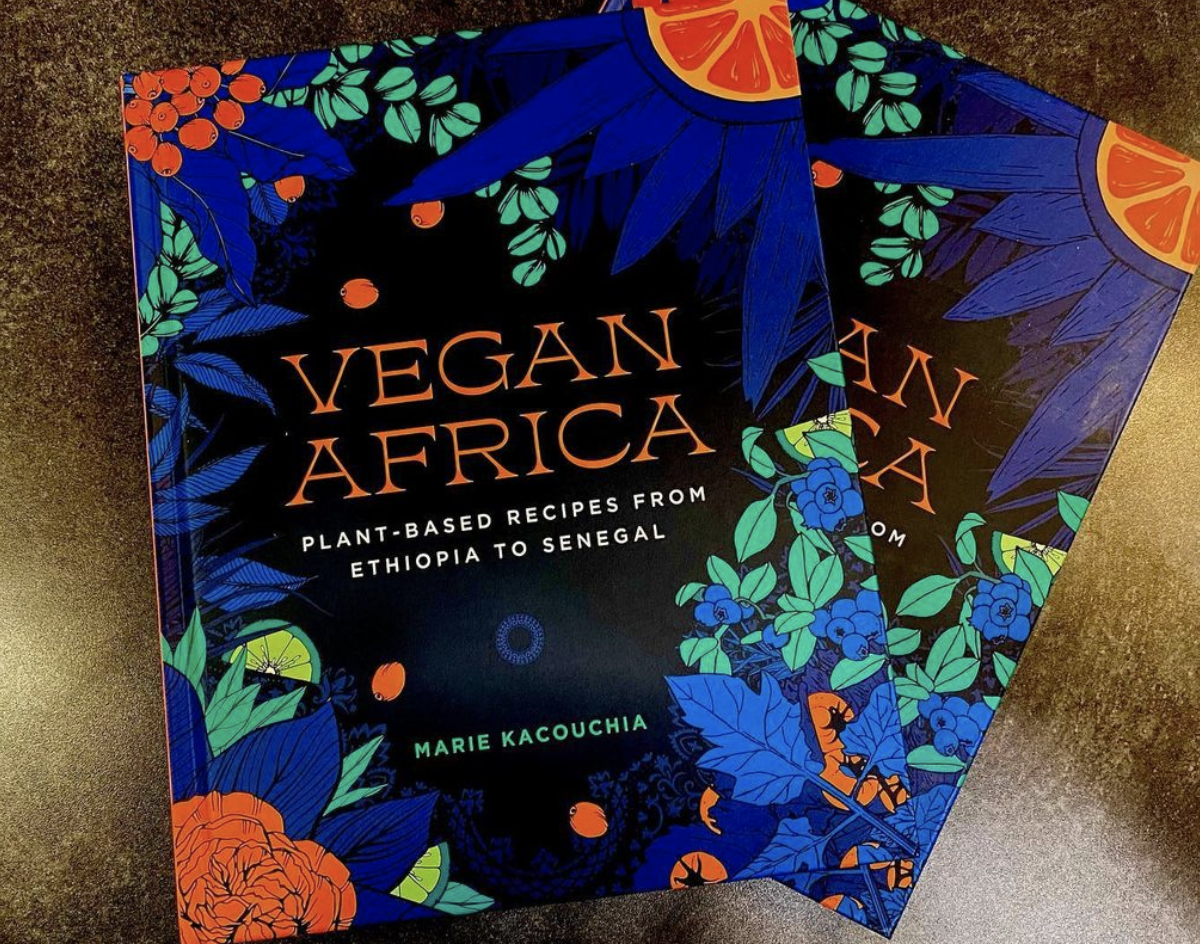 @ubookstoreread/Instagram
17 Vegan Africa by Marie Kacouchia
While not comprehensive by any means, this pan-African cookbook draws from the flavor traditions of 15 nations represented in over 70 recipes. Savor dishes such as Rwandan Vegetable Soup, Atakilt Wat (Ethiopian cabbage, potatoes, and carrots), Vegetable Mafe (Malian peanut stew), and more. Author Marie Kacouchia also includes plenty of appetizers, beverages, and desserts like Coconut Rice Pudding and Plantain Pancakes. Even if you don't cook from this book (though we hope you do), it's a wonderful read to learn more about these food traditions and broaden your culinary knowledge.
Find out more
Tomi Makanjuola
18 Vegan Nigerian Kitchen by Tomi Makanjuola
Author Tomi Makanjuola will make your mouth water with over 100 plant-based Nigerian recipes from spicy soups and stews to delightful sweets and savory snacks. Given this many recipes, it's hard to decide what to make first, but we highly recommend starting with the decadently soft and pillowy gurasa bread and pairing it with efo riro (leafy green stew) to sop up all the flavor. Note: the amount of scotch bonnet peppers you use is up to you!
Find out more
For more Black vegan changemakers, read:
Here at VegNews, we live and breathe the vegan lifestyle, and only recommend products we feel make our lives amazing. Occasionally, articles may include shopping links where we might earn a small commission. In no way does this effect the editorial integrity of VegNews.