There's no doubt, companion animals have become a significant part of most Americans' lives. In the late 1980s, more than half of US households had a pet (which was still a significant amount) but in the decades since this has jumped to around 70 percent of households.
For most people (69 million, to give Forbes' estimate), their companion animal is a dog, while many others (around 45 million) choose to share their home with cats. But whether you live in a feline- or canine-friendly home (or you're more of a rabbit, gerbil, or guinea pig person), there's one thing most of us pet lovers have in common: we love to spend money on our animals.
In fact, it's estimated that over the course of 2021, Americans spent more than $123 billion on their furry (or non-furry) friends. And honestly, it makes sense that we want to treat and take good care of them. Animals give us so much in terms of companionship, love, and energy.
If you want to spoil your companion animal, then one of the best places is, of course, Petco. From vegan treats and eco-friendly toys to everyday necessities for your pet's welfare (like biodegradable poop bags), here are our top product picks from the animal-focused retailer.
Vegan, organic, and eco-friendly product picks at PetCo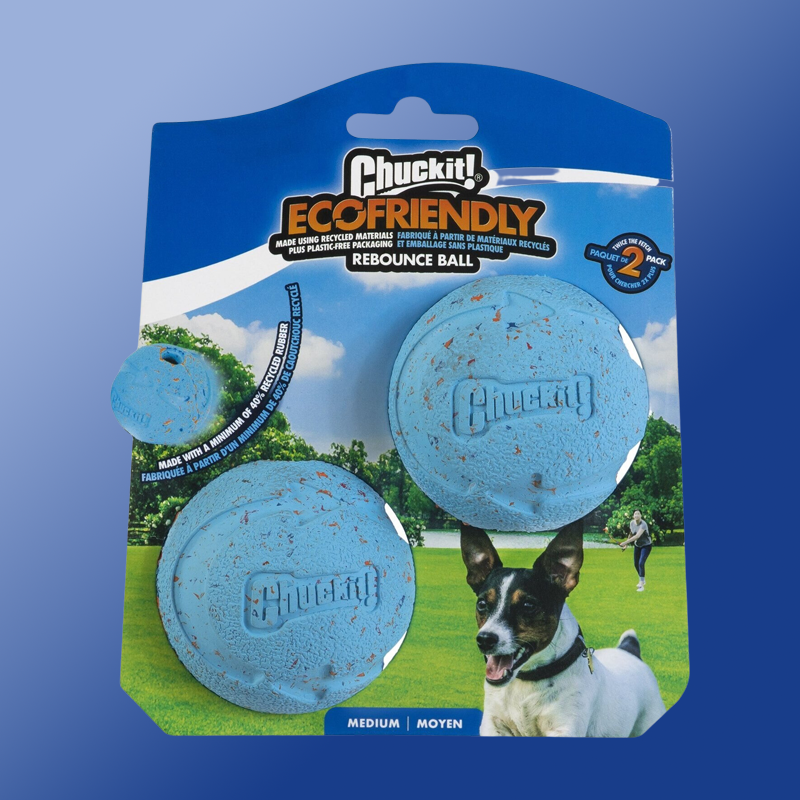 Chuckit!
1 Eco–friendly rebounce ball
If you share your home with a very energetic pooch, then you likely already know that a simple bouncy ball is a great investment. Fun fact: research suggests this is because the ball helps to stimulate a dog's prey drive! If you're looking to add to your canine's collection, then this ball from Chuckit! is a great choice. It's long-lasting, bouncy (incredibly important), and made with 40 percent recycled rubber. Plus, it comes in plastic-free packaging.
Check it out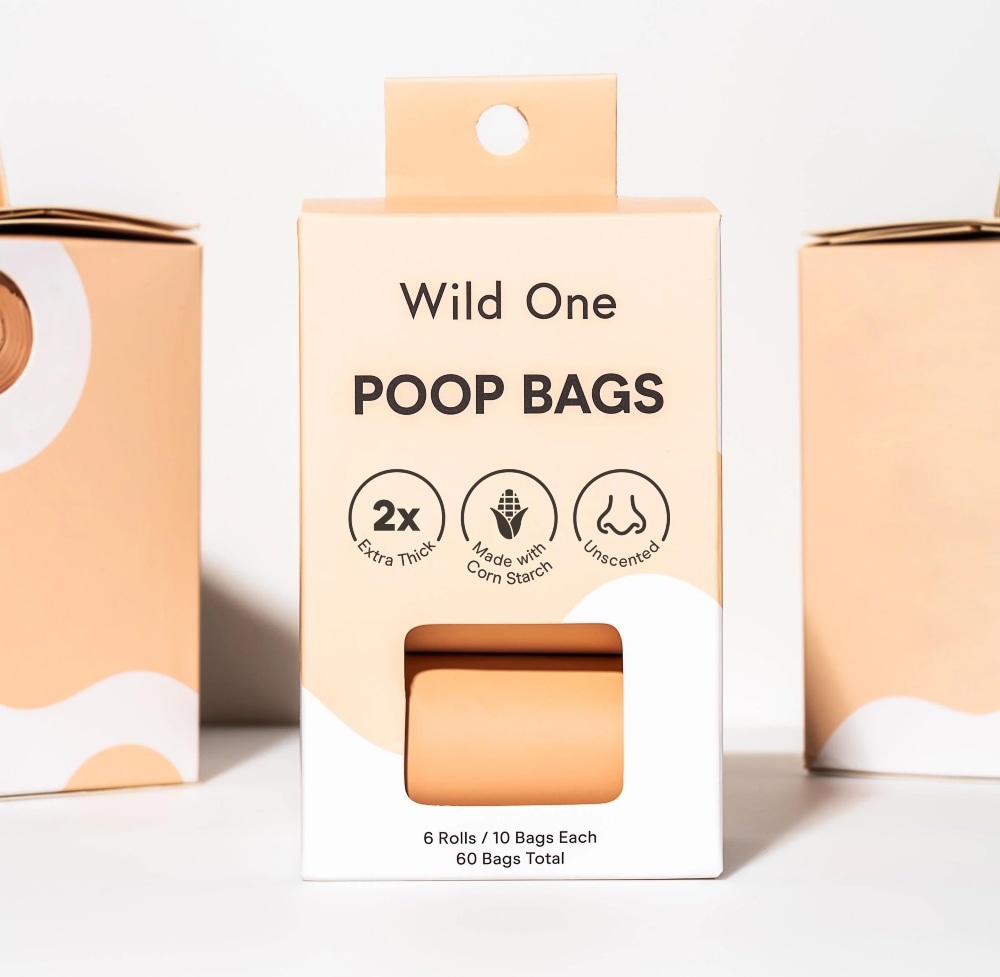 Wild One
2 Cornstarch poop bags
If you're picking up after your companion animal using bags, then it's a good idea to invest in options that don't negatively impact the planet. Plastic can take centuries to biodegrade, after all. These poop bags from Wild One are durable and thick, but because they're made with compostable corn starch, they will biodegrade after use.
Check it out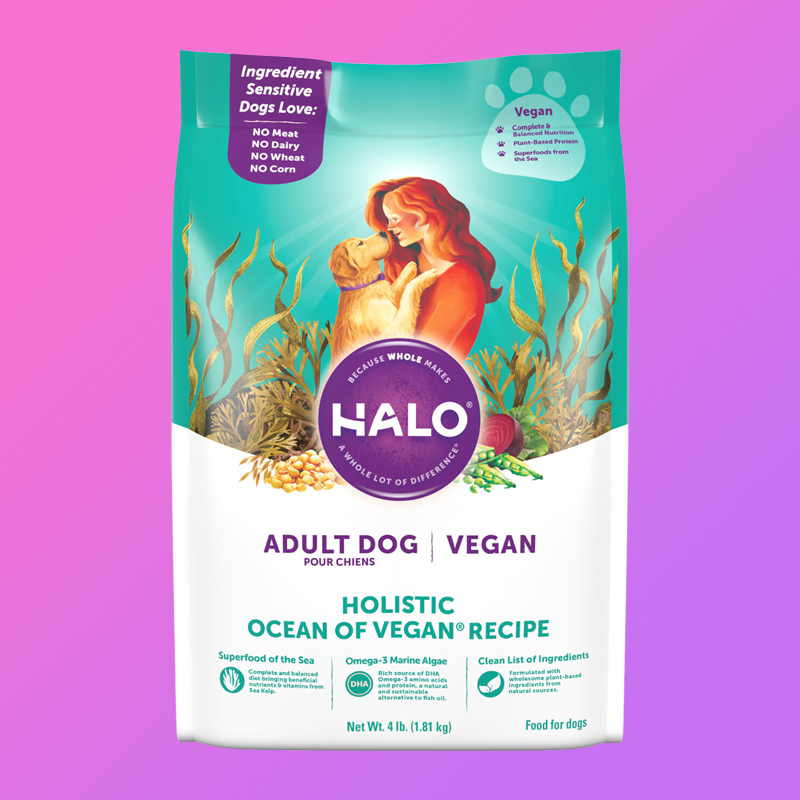 Halo
3 Vegan dry dog food
Whether you're looking to supplement your pooch's diet with some plant-based options or you're going fully animal-free, this kelp-based dry food from Halo Holistic is rich in all the vitamins, minerals, and antioxidants your dog needs. Research suggests that it is possible for dogs to follow a completely vegan diet, but that said, if you're looking to make dramatic changes to your pet's food, it's a good idea to consult with a vet first.
Check it out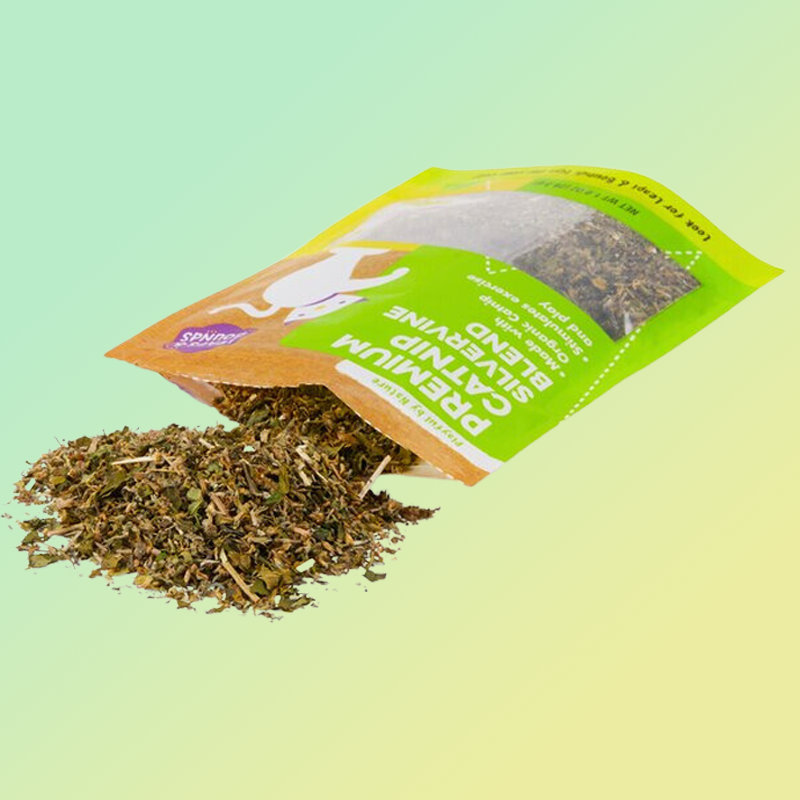 Leaps & Bounds
4 Leaps & Bounds organic silvervine for cats
It's no secret: most cats love catnip. But not all of them. If your cat doesn't respond to catnip, then they may well be a silver vine-lover. Evidence suggests that the plant, which naturally grows in mountainous regions in eastern Asia, also works as a cat stimulant. Treat your kitty to some of the best in the business with this blend by Leaps & Bounds, which is made with organic ingredients. But again, before introducing anything new to your companion animal, consider consulting your vet first.
Check it out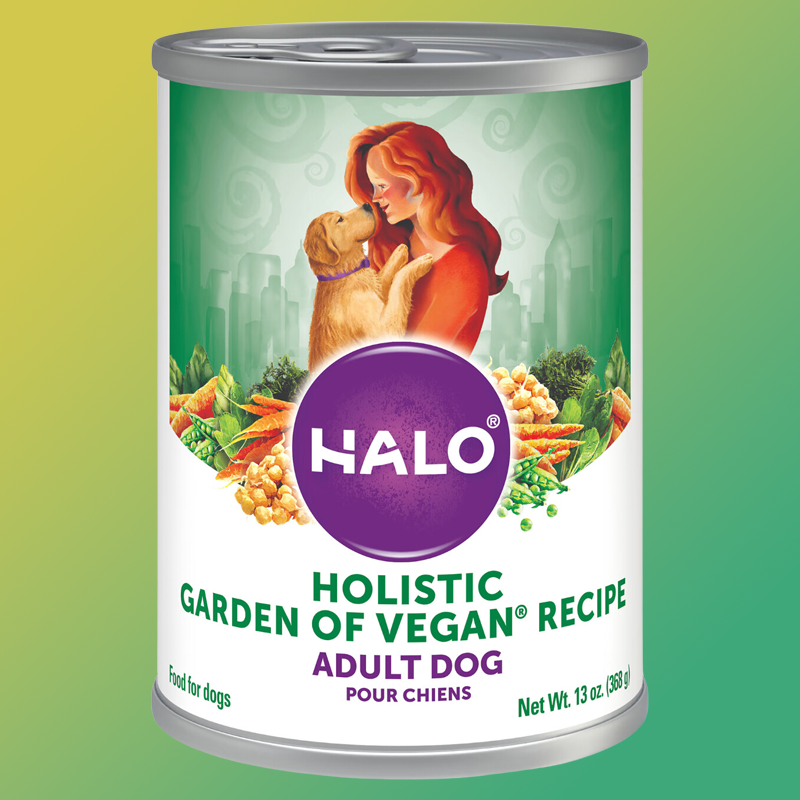 Halo
5 Vegan canned dog food
As well as dried options, Halo Holistic also offers vegan canned dog food. So if you've done your research and you know your dog will respond well to plant-based options, consider introducing them to this totally meat-free dinner, which is made with peas and chickpeas.
Check it out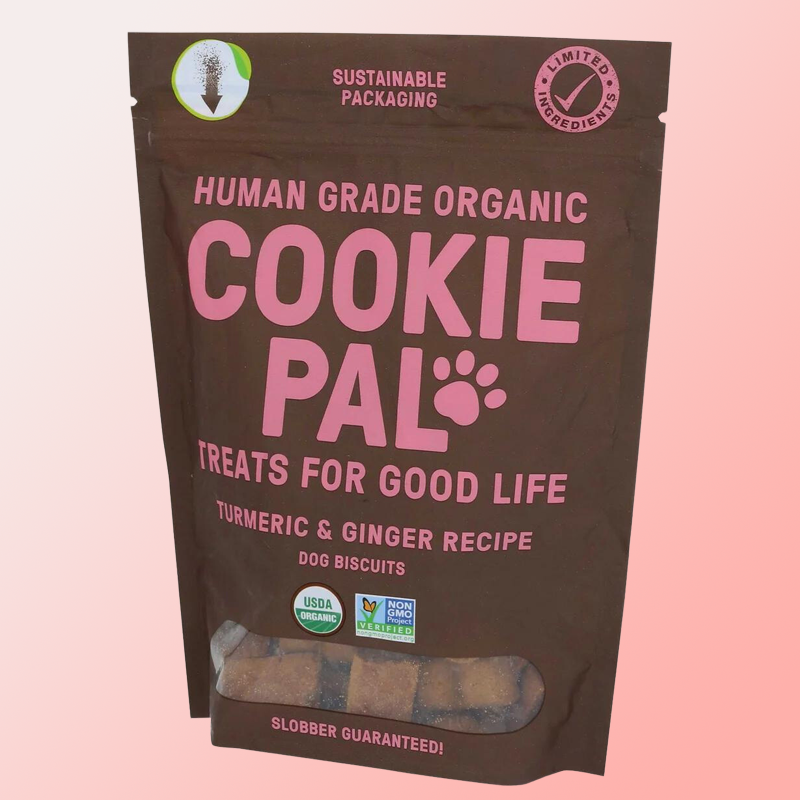 CookiePal
6 Organic CookiePal dog treats
What's good enough for a human is good enough for a dog, believes CookiePal. That's why these healthy treats are made with organic, human-grade turmeric and ginger, two ingredients associated with anti-inflammatory benefits. Plus, they're rich in protein and omega-6, and they're even encased in biodegradable packaging.
Check it out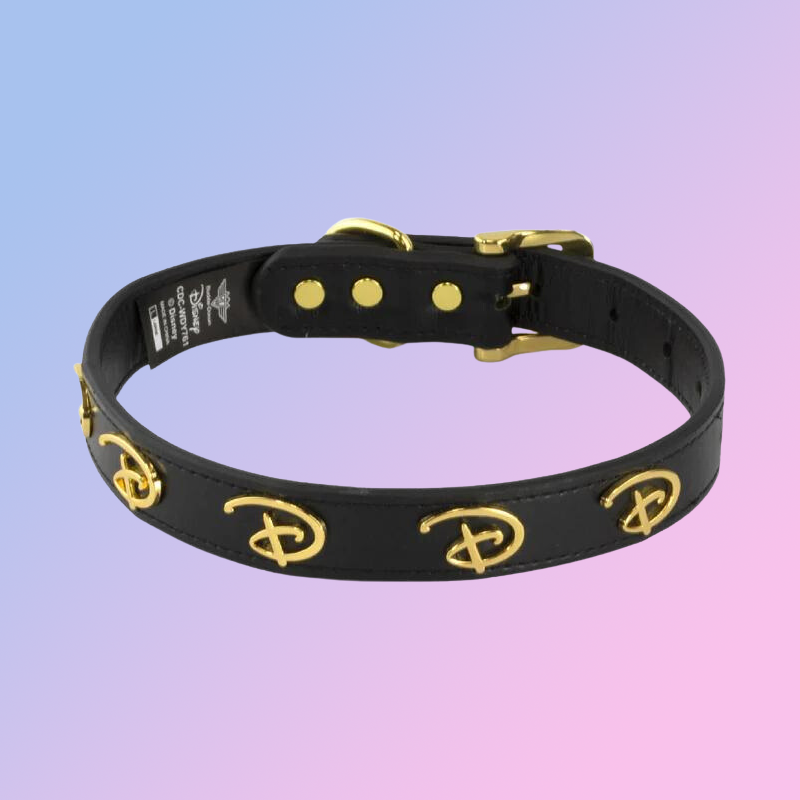 Buckle-Down
7 Vegan leather Disney collar
If you'd prefer to avoid giving your companion animal a collar made with cowhide leather, then Petco has plenty of vegan collars, like this Disney-inspired option, for example. If Disney isn't your thing, there are also styles inspired by DC Comics and the TV show Friends.
Check it out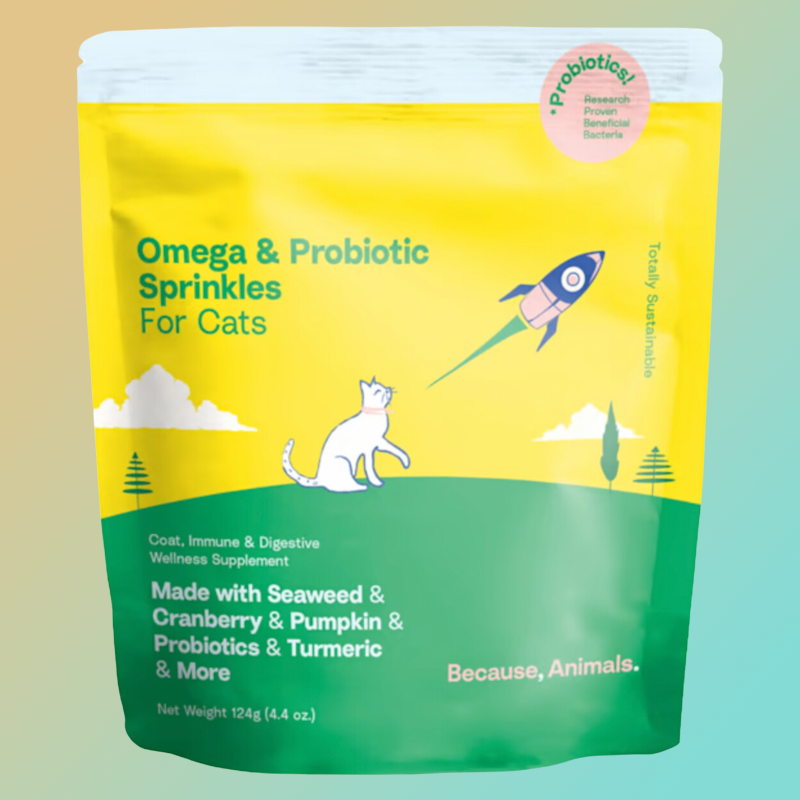 Because Animals
8 Because Animals omega & probiotic cat sprinkles
There isn't much research out there that supports cats going completely vegan. But that said, it is still possible to supplement their diets with healthy plant-based treats, like these sprinkles from Because Animals. According to the brand, the sprinkles, which are made with seaweed and organic fruits and vegetables, are not only tasty, but they may help your kitty's gut health too. If your cat hasn't tried plant-based treats before, or you're not sure how they will respond, consider giving your vet a call before purchasing.
Check it out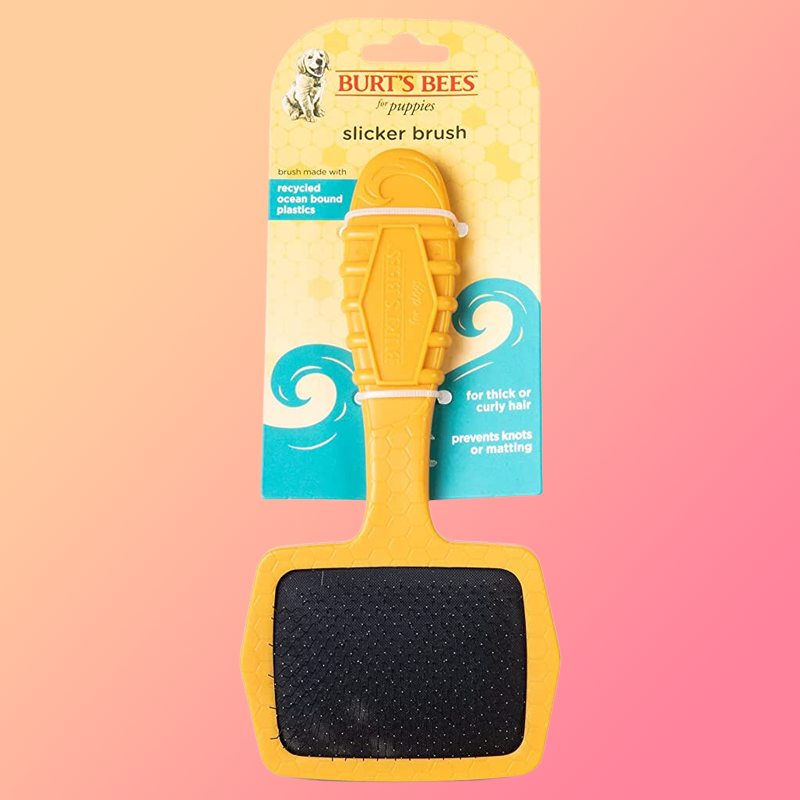 Burt's Bees
9 Burt's Bees recycled plastic pet brush
If you've got a particularly hairy companion animal, then you know it's important to make sure their fur doesn't get tangled or matted with a good brush. This one from Burt's Bees (yep, the brand has a whole pet range, too), is made with recycled materials, including old plastic collected from beaches and waterways.
Check it out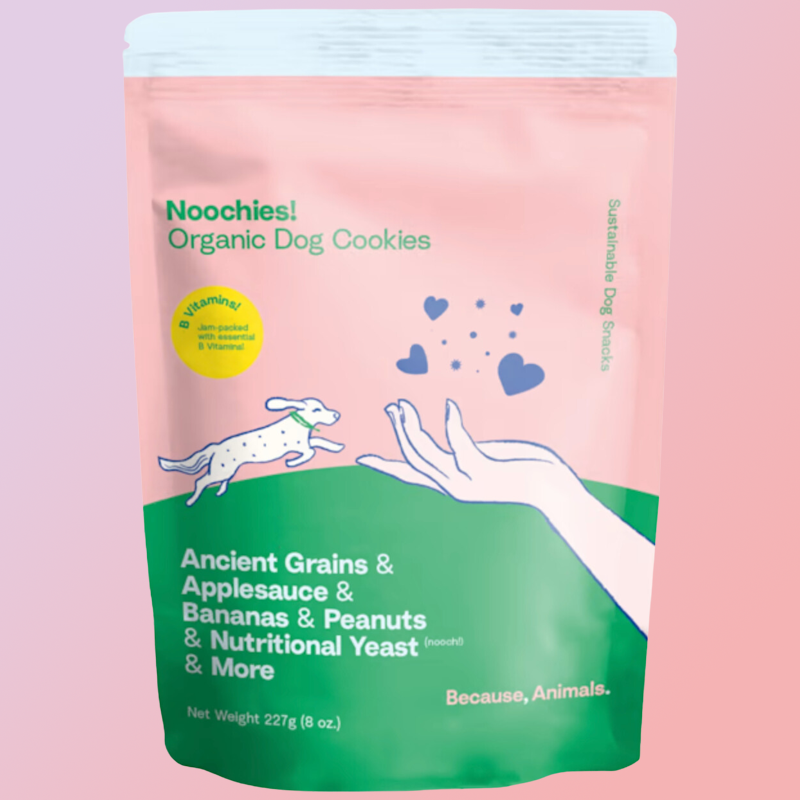 Because Animals
10 Because Animals peanut butter noochies
Peanut butter isn't just loved by humans, many of our pooches can't get enough of it either. These nutritious and delicious "noochies" from Because Animals feature the popular nutty ingredient, alongside nutritional yeast (aka "nooch"), as well as bananas, ancient grains, flaxseeds, applesauce, and coconut oil.
Check it out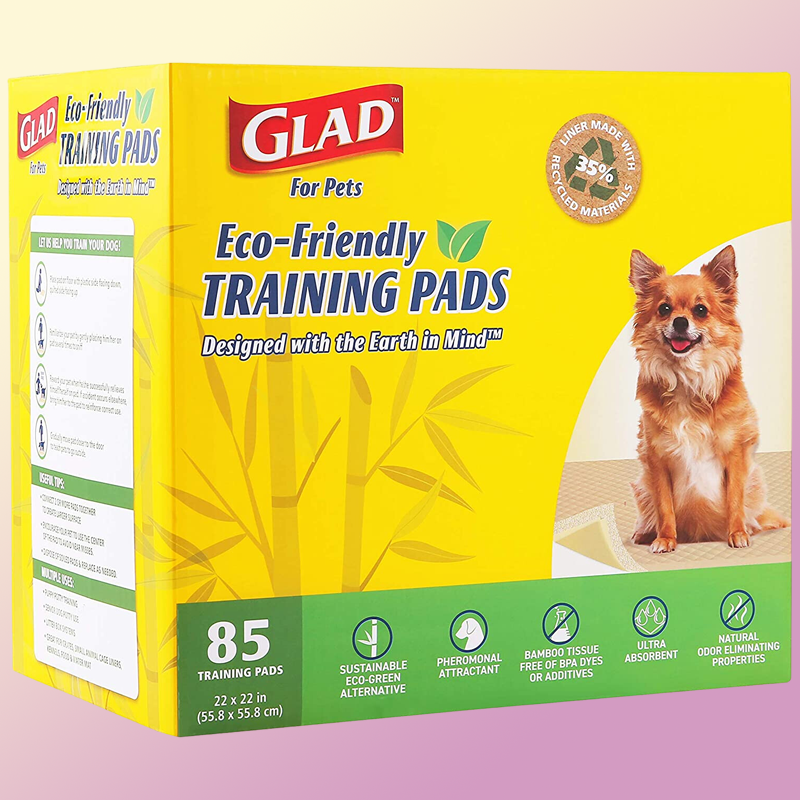 Glad for Pets
11 Bamboo training pads
As you'll know if you've ever tried to toilet train a puppy, training pads are necessary while they're still getting used to doing their business outside. But plastic? That's not totally compulsory. These training pads are absorbent and leak-proof, but they also help to cut down on waste by using bamboo tissue as the key material.
Check it out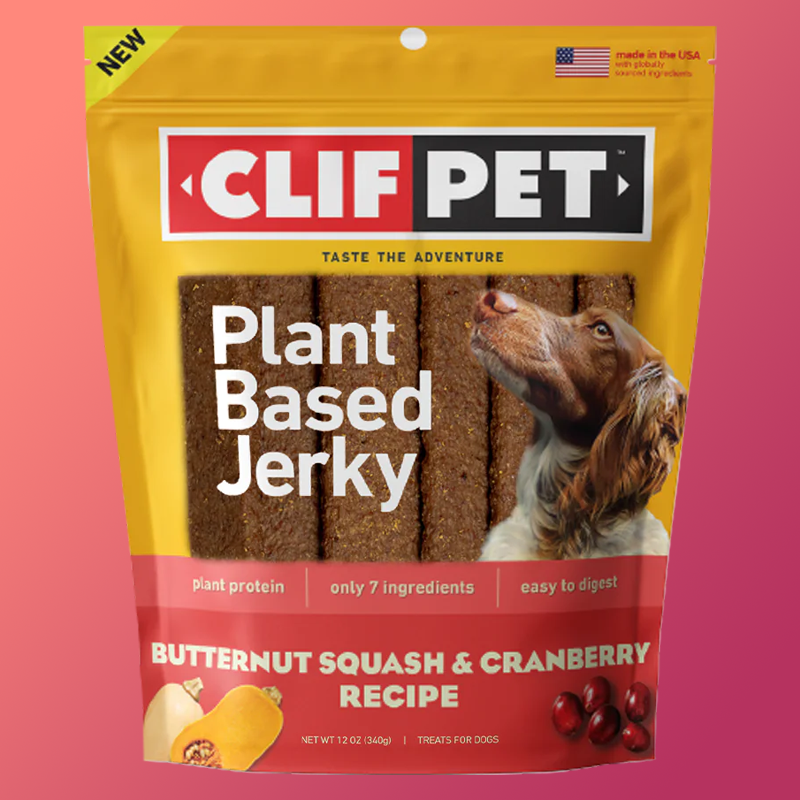 Clif Pet
12 Clif Pet plant-based jerky
Your pooch won't be able to get enough of this plant-based jerky from Clif Pet. Made with simple, nutrient-dense ingredients, it's good for their health, but it's also pretty delicious too (which makes it a great training tool). There are a handful of flavors to choose from, including Pumpkin and Apple, Sweet Potato and Blueberry, and Butternut Squash and Cranberry.
Check it out
For more on companion animals, read:
Here at VegNews, we live and breathe the vegan lifestyle, and only recommend products we feel make our lives amazing. Occasionally, articles may include shopping links where we might earn a small commission. In no way does this effect the editorial integrity of VegNews.