Across the world, colleges and universities are increasing plant-based food options on campus. In the United States alone, hundreds of university menus are set to increase their vegan meal offerings to 42 percent of total meals by 2025.
Vegan meat brand Everything Legendary is one of the companies committed to making healthier, plant-based foods readily available on college campuses. Last month, the Black-owned brand announced it was partnering with Bowie State University (BSU), a historically Black university located in Maryland, to provide on-campus dining facilities with its plant-based proteins.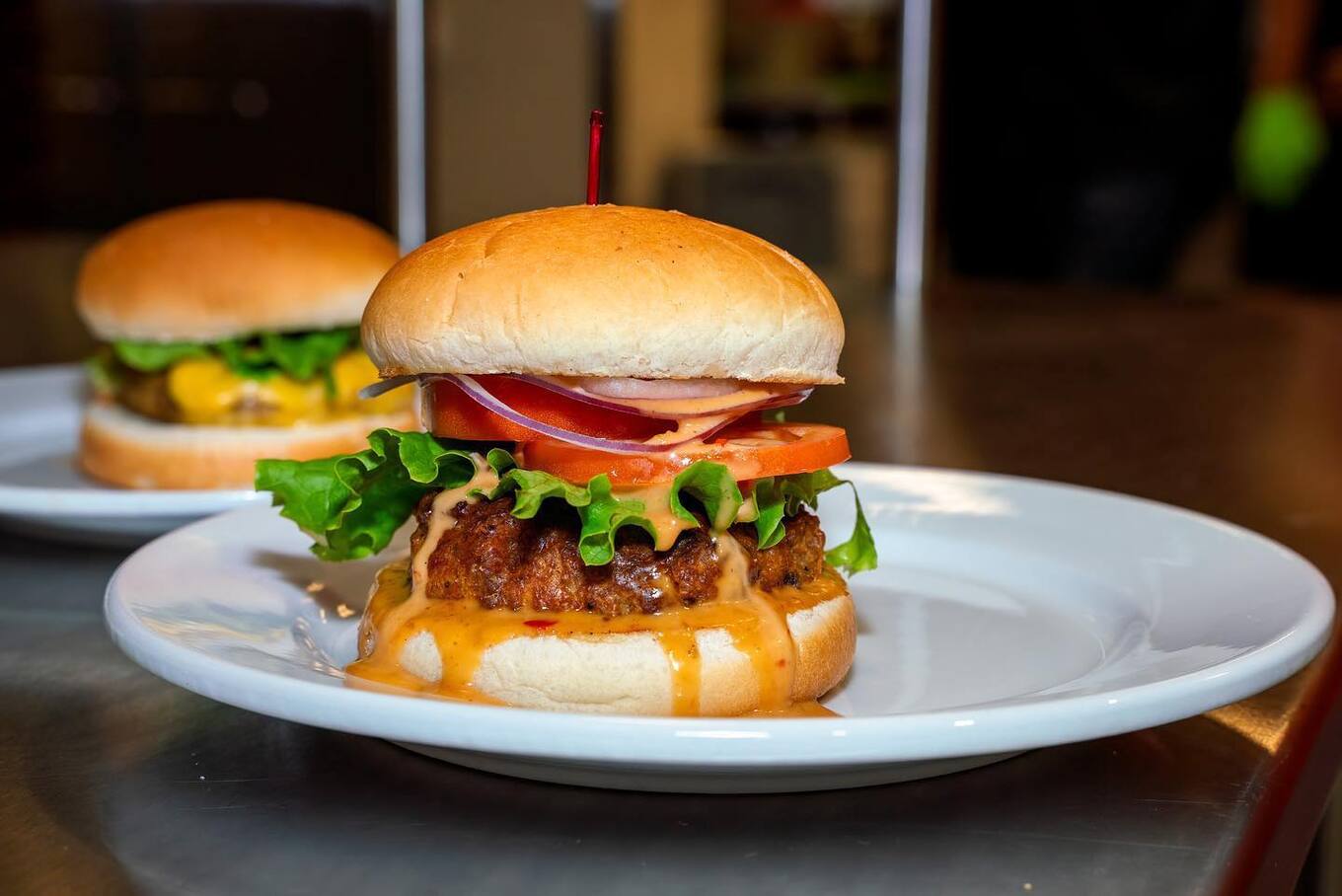 @flipzphotography/Instagram
BSU and Everything Legendary kicked off the historic partnership with a vegan burger and taco bar, and the launch was a big hit among the student body, co-founders Duane "Myko" Cheers and Danita Claytor tell VegNews. Today, the brand's vegan grounds, burgers, and chicken can be found on the menu at BSU dining halls.
"Everything Legendary is rapidly developing a reputation of providing good tasting plant-based food that appeals particularly to young adults," Wade Henley, Associate Vice President of Auxiliary Services for BSU, said in a statement. "Options are important to students at BSU and Everything Legendary will provide them and others on campus with choices to ensure that they have a pleasant dining experience."
Everything Legendary's homecoming
Cheers, Claytor, and Chef Jumoke Jackson first launched Everything Legendary in 2019, when the founders were making burgers by hand in their home kitchens and shipping them directly to consumers.
That rapidly changed in 2021 after Everything Legendary secured a $300,000 investment (in exchange for 22 percent of the company) from vegetarian billionaire Mark Cuban on ABC's Shark Tank.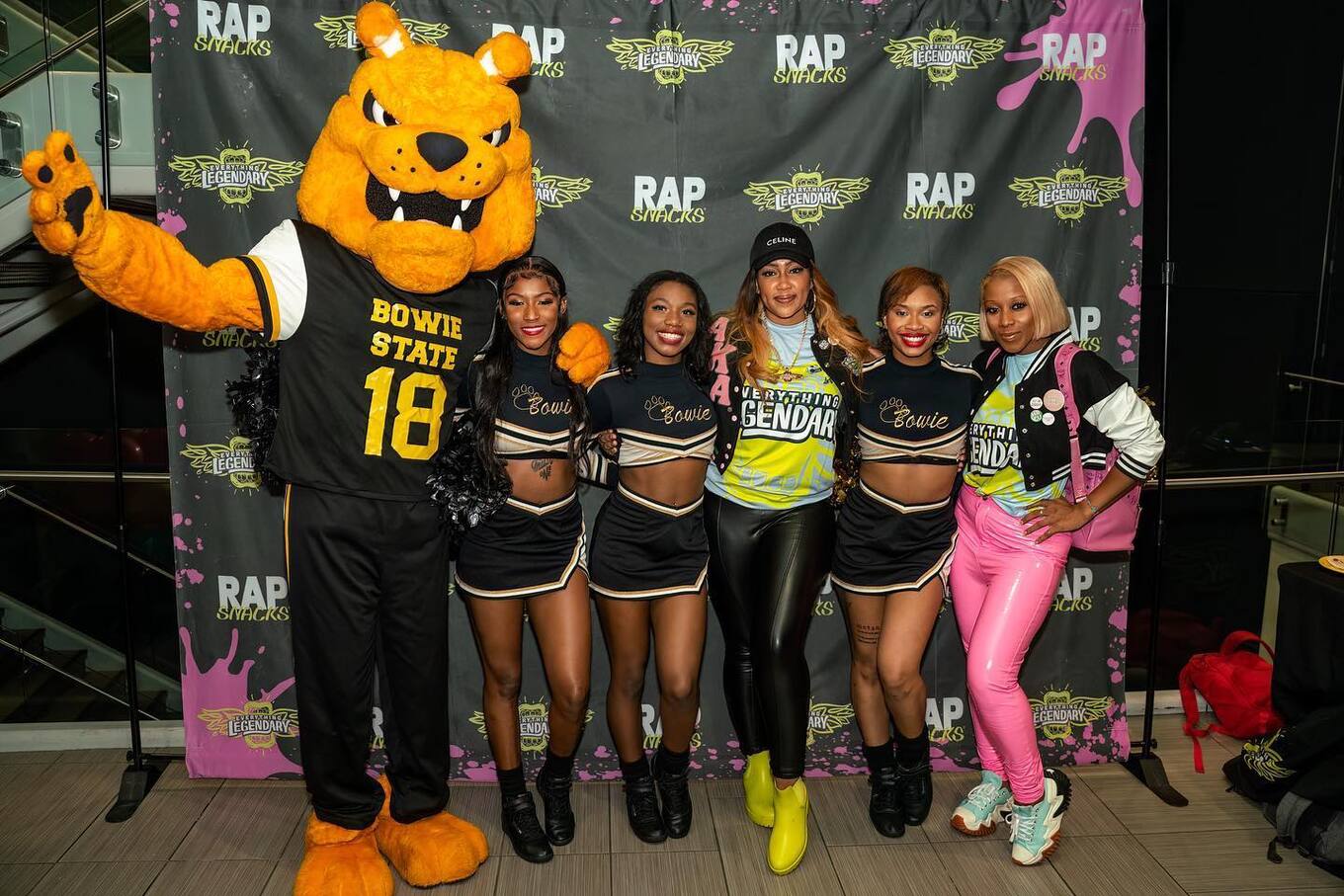 @flipzphotography/Instagram
Within 24 hours of the episode's air date, the founding trio sold $250,000 worth of vegan burgers. Since then, Everything Legendary grew its retail footprint from zero to 4,000 stores including Whole Foods, Target, Sprouts, Kroger, Safeway, Kings, and ACME Markets.
For Claytor, a BSU alumna herself, this partnership marks a homecoming of sorts.
"This is a dream come true," Claytor tells VegNews. "I was a cheerleader at [BSU] and an active student on campus. For Bowie State to be our first college campus is special."
Beyond food, Everything Legendary will leverage its relationship with international entertainment company Live Nation—a brand investor—to bring events, concerts, and prizes to BSU students.
Everything Legendary's partnership with BSU is only the beginning of its expansion into colleges and universities. This spring, the company plans to launch in 50 additional schools with a particular focus on HBCUs.
Up next for the brand is Morgan State University, another Maryland-based HBCU. Like BSU, Morgan State holds special significance for the brand, as it's the alma mater of co-founder Cheers.
Cheers and Claytor, who adopted plant-based diets after each of their parents struggled with chronic health issues, are committed to introducing their communities to healthier, plant-based meat alternatives.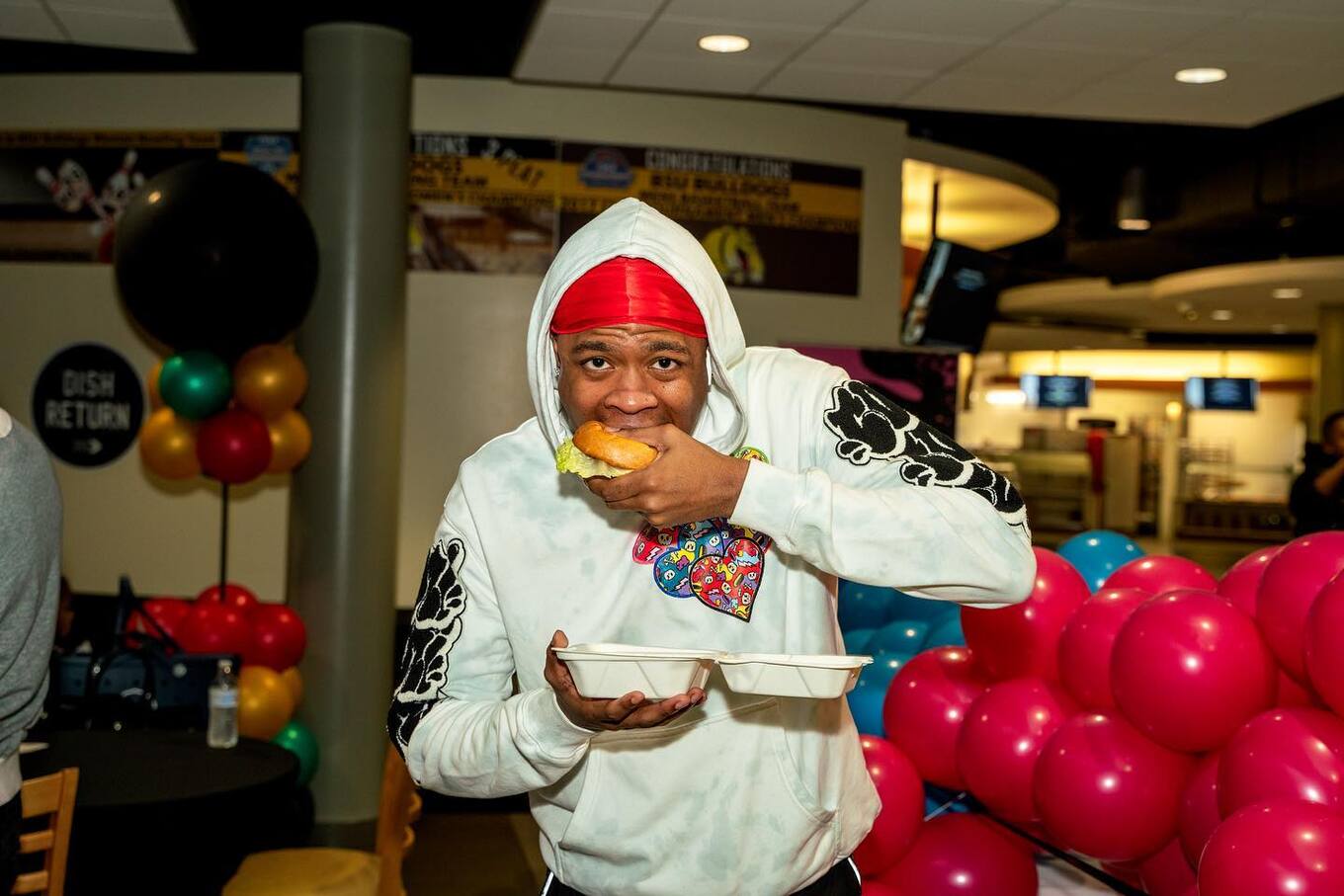 @flipzphotography/Instagram
"Both of my parents passed away due to health related issues. Our purpose comes from their battles. We ensure a clean nutritional label for that reason," Claytor tells VegNews.
Cheers' mother—who passed in October—was vegan for more than 30 years. The dietary change, Cheers says, helped her fight lupus for 35 years.
"This is a passion driven company and we are dedicated to educating the community on healthy eating […]," Cheers says. "We graduated from HBCUs and our community is the most affected by health disparities. The fact that we can educate students at an earlier age about healthy eating is important."
Vegan food on university menus
With its expansion into institutions of higher learning, Everything Legendary joins a number of other companies committed to bringing vegan options to university campuses.
Previously, food technology startup Perfect Day and dessert supplier Villa Dolce partnered to create various vegan, animal-free desserts using Perfect Day's dairy-identical whey protein. The partnership resulted in seven gelato flavors alongside cookie dough, pistachio cake, Southern Brown Butter cake, and lava cake.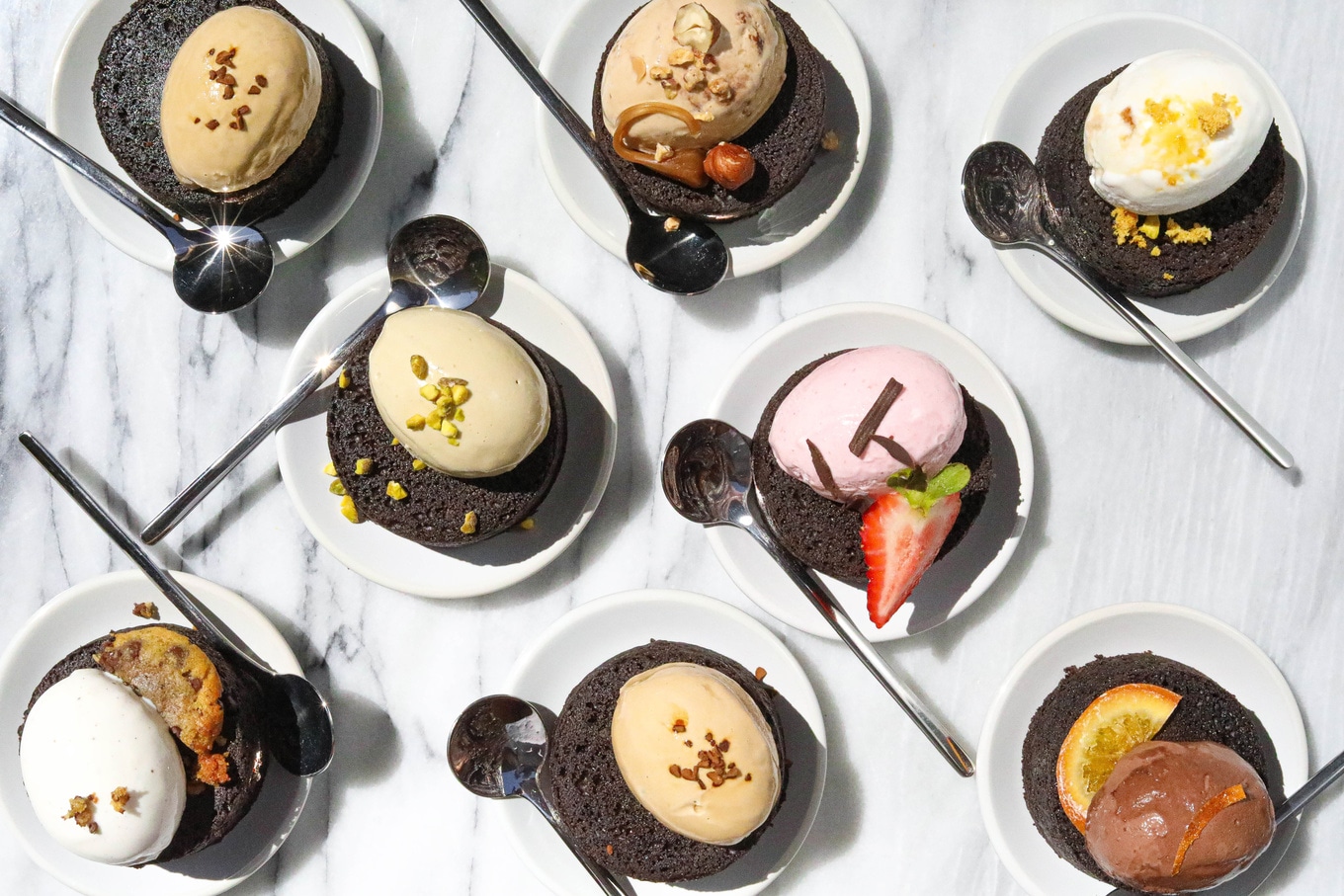 Perfect Day
Villa Dolce, which services several of the country's top universities, unveiled the animal-free desserts at Arizona State University and UCLA in the fall of 2021.
Vegan brands such as Impossible Foods, Eat Just, and Incogmeato have also previously found their way onto university campuses by way of Sodexo Campus, the college and university arm of foodservice giant Sodexo.
Everything Legendary joins these companies as the Black-owned brand works to incorporate its vegan meat offerings onto more university menus.
For the latest vegan news, read: