New Zealand-based brand EatKinda recently debuted its vegan ice cream made from cauliflower at all 77 locations of pizza chain Hell Pizza across the country. The chain offers pints in two flavors: Mint Choc Bikkie and Strawberry Swirl.
EatKinda was founded by Jenni Matheson and Mrinali Kumar, but it was Matheson who concocted the cauliflower ice cream recipe while trying to use up leftover vegetables from her garden. She initially tried to make vegan cheesecake using cauliflower, but after an epic fail she turned it into ice cream.
"After initially trying pumpkin and other vegetables I had grown, it quickly became clear that cauliflower was the perfect base," Matheson said in a statement. "It has a beautiful texture without an overpowering taste, meaning you can create flavors easily."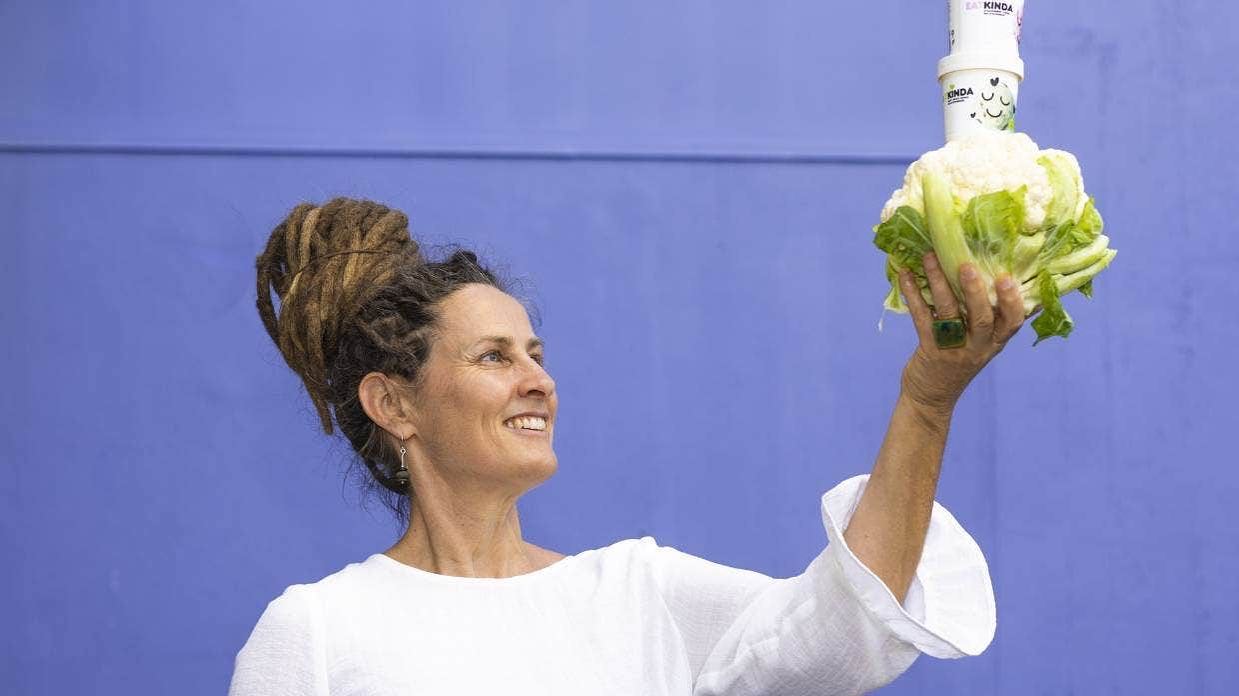 EatKinda
Matheson took her recipe to a start-up weekend in Taranaki in 2020, where she met Kumar, who was studying food technology at Massey University. The pair subsequently decided to launch EatKinda with a focus on premium vegan ice-cream intended to not compromise on taste or texture.
Sustainable vegan ice cream
When possible, the brand uses cauliflowers that would otherwise go to waste because they are cosmetically imperfect, rendering them unsellable at supermarkets.
"Apart from being the wrong size, an odd color, or not pretty enough for the supermarkets, the cauli we use is completely fine to eat," Matheson said.
"We source it from suppliers including Perfectly Imperfect, a social enterprise that saves cosmetically imperfect food from rotting in the ground. It's a win-win for everyone."
This focus on food waste and sustainability also aligns with Hell Pizza's efforts, says CEO Ben Cumming, who notes a key aim for the chain is to introduce plant-based alternatives. "For us, it's about showing people that being kinder to the planet doesn't mean compromising on taste," Cumming said in a statement.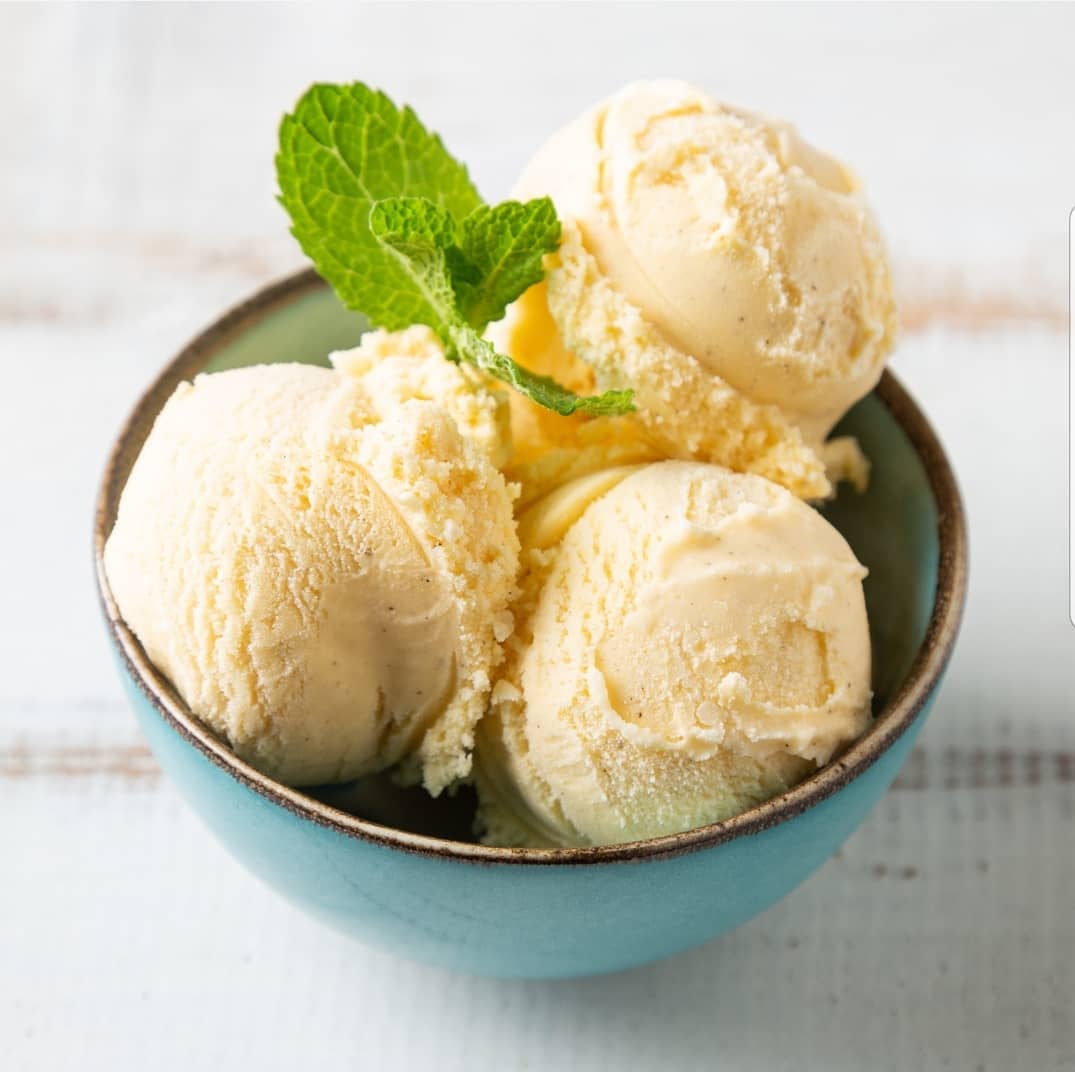 EatKinda
Hell Pizza decided to offer EatKinda ice cream to its customers because of its innovative use of ingredients, too. "It sounds like it will be good for you but not tasty yet we were blown away and knew we had to offer it to our customers. We're always pushing the envelope in offering plant-based alternatives and think people will be just in love with it as we are," Cumming said. "It's a pretty sweet aftertaste knowing that it's dairy-free and uses rescued cauliflower."
Vegan dairy is trending
Cauliflower ice cream adds to the growing list of innovative vegan dairy products companies are developing around the world, ushering in a new wave of vegan dairy.
Vegan brand The Simple Root is one of these innovators with the launch of its range of vegan cheese products in the United States and United Kingdom that are made with potatoes and parsnips.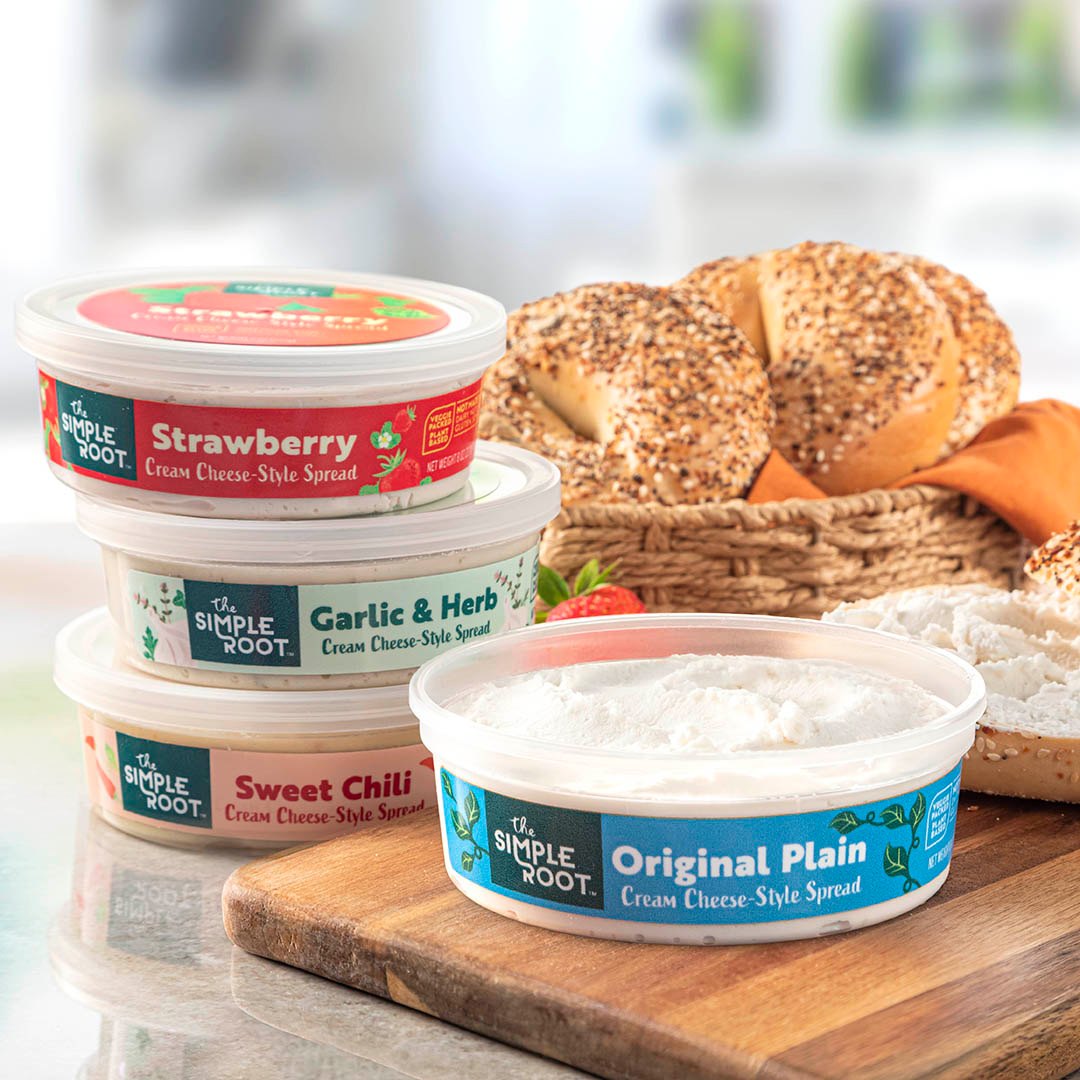 The Simple Root
Backed by multinational frozen food company McCain Foods, The Simple Root's products currently include vegan dips, cream cheese-style spreads, and artisan cheese-style spreads in flavors such as Salsa Con Queso, Smoked Gouda, and Sweet Chili. The Simple Root plans to introduce plant-based cheese slices and shredded cheese in the second half of 2023.
Last year, Israel-based company ChickP unveiled a prototype for dairy-free chickpea ice cream it developed together with international ice cream chain VANIGLIA, Ltd. The premium vegan ice cream is made extra creamy with the help of ChickP's chickpea protein isolate—which features a 90-percent protein content.
Founded in 2016, the goal of ChickP was to create a protein that can help feed the world while benefiting consumers and food manufacturers. Using its chickpea isolate, the company has demonstrated its functionality in replacing dairy with cappuccino-ready barista milk, created to optimize frothiness, and as an egg replacer in mayonnaise.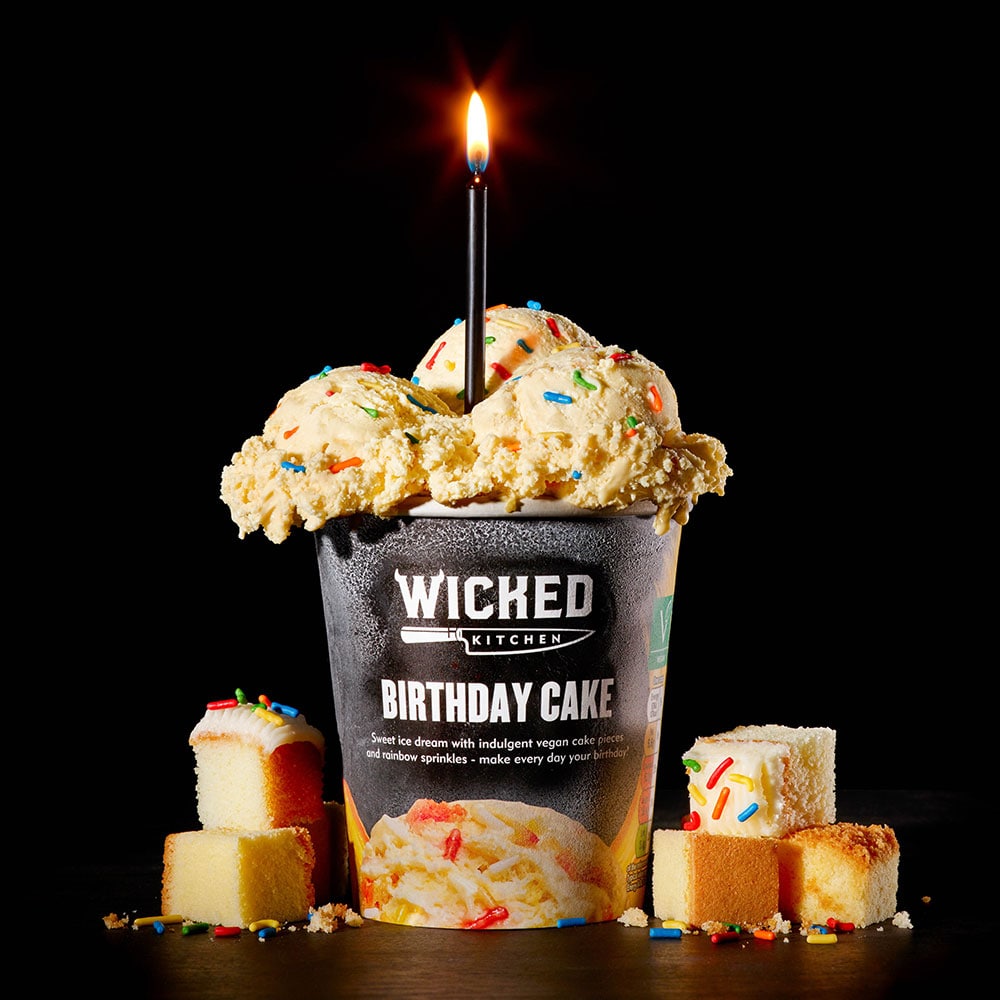 Wicked Kitchen
And then there's vegan brand Wicked Kitchen, which turned lupini beans into a dairy-free ice cream line. The Wicked Kitchen ice cream is available in several formats, including pints in Vanilla, Chocolate, Mint Chocolate Chip, and Cookie Dough flavors. The line also features ice cream novelties, including hand-held bars in two flavors in Chocolate & Almond and Berry White flavors and a Chocolate & Red Berry Cone.
"As chefs we are in constant creation mode and lead with flavors and textures, our next innovations are sure to be big hits, for all types of eaters," Wicked Kitchen Co-Founder Derek Sarno previously told VegNews. "These ice creams are unlike anything else available in the US."
This month, Wicked unveiled its newest lupini-based ice cream flavor, Birthday Cake, which is dotted with cake pieces and rainbow sprinkles.
For the latest vegan news, read: