Danish food technology startup FÆRM is combining traditional cheese-making techniques with food science to make the next generation of vegan cheese. The company says this combination of know-how results in dairy-free cheeses that aren't affected in flavor or don't have additives or starches to achieve the traditional colors and textures of dairy cheese.
Founded by Andrea Donau, Mikkel Dupont, and Anna Gundorph, FÆRM has designed a patented technology that mimics traditional dairy fermentation using rennet and cultures to treat legumes such as soy, which is then further fermented and drained to create vegan cheese. This process mimics traditional cheese-making processes by using starter cultures such as lactic acid bacteria during fermentation.
"Through research, stubbornness, and countless tests, we achieved the impossible: Getting plants to go through the same tailored process as traditional cheese," FÆRM says on its website.
Notably, using its technology the startup has been able to make soy milk coagulate like cow's milk—a feat the startup says not many companies have been able to achieve.
"Turning [the vegan cheese] from a liquid plant drink, into solid, diverse, and complex deliciousness. Thanks to enzymes and bacteria," the company says.
To date, the company has developed three vegan cheeses: cream cheese, brie, and fresh mozzarella. FÆRM says the mozzarella took a long time to get right because they wanted to ensure it stretched and melted like traditional fresh mozzarella. They are also working to develop their first firm, sliceable cheese.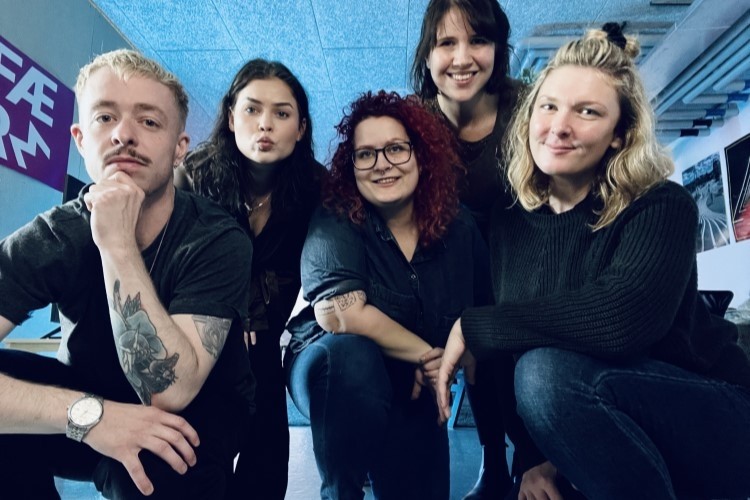 FÆRM
The startup relies on legumes such as soybeans rather than nuts such as cashews because they are more sustainable and offer better nutritional profiles.
The company also notes that their cheese-making methods not only provide improved taste and texture, but also a shorter ingredient list. Its products typically include soybeans, sunflower oil, citric acid, sugar, salt, cultures, and enzymes.
Using cultures and enzymes for its traditional fermentation methods also lends itself to scaling production at already-existing dairy plants because they can use the same equipment. "With our approach, we have created a process for a plant-based product that is so unique, we were able to write a patent on it," the company says. "But it is still so familiar, it can be implemented in existing dairies without changing the equipment or staff."
Expanding vegan cheese production
Recently, FÆRM joined Venture Lab, a startup accelerator by international non-profit foundation BioInnovation Institute that will loan the startup €500,000 ($528,000) and help it scale its process, improve scientific and team development, and find commercial partners to bring its vegan cheeses to market. In becoming a part of the Venture Lab program, the early-stage companies also get an exclusive opportunity to apply for €1.4 million in follow-up funding through the institute's Venture House program.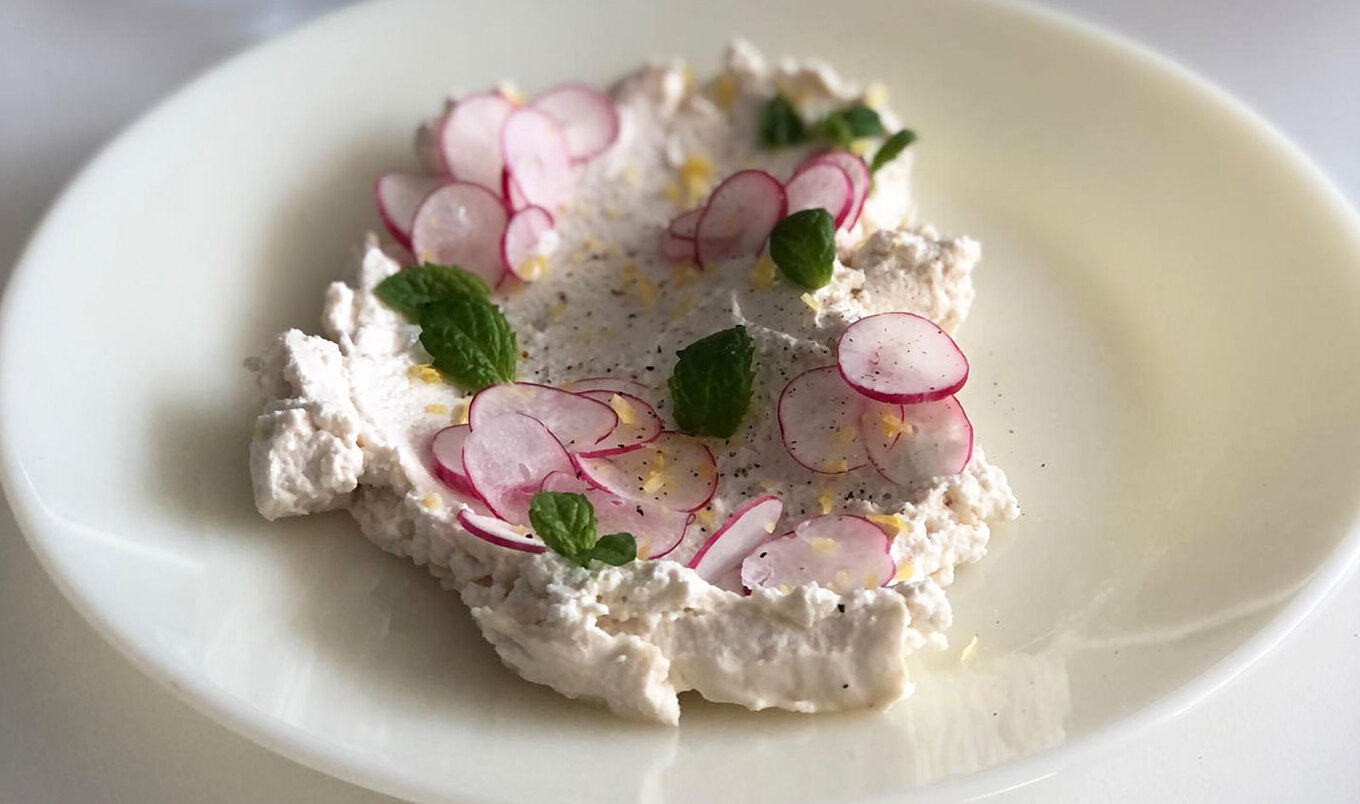 FÆRM
FÆRM is the only food-tech company to join Venture Lab, which typically focuses on therapeutics, bioindustrial, and health tech. As part of the program, the startup will be supported in making crucial business decisions. Assisted by a scientific advisor, a leadership coach and a business development expert, FÆRM will be guided in developing a detailed business plan to set them up for success and bring their products to market faster.
In 2021, FÆRM was also a finalist at the SDG Tech Awards, an event discovering, showcasing, and promoting sustainable tech innovations from startups, SMEs, and corporations.
"Cheese is a long, gentle process that allows the proteins to work together to go from a liquid milk to a nice firm blob that can do all the magic tricks we know and love from cheese," FÆRM says.
"And centuries of discoveries have found how the sugars in milk can be cultured to develop complex flavors and experiences. We want to give that experience to everyone, just without the dairy."
For the latest vegan news, read: