Chicken and waffles is a classic combination but Singapore's Next Gen Foods is betting on dairy-free gelato and plant-based chicken as the winning combo of the future. This month, the company—known best for its flagship TiNDLE vegan chicken brand—made its first acquisition with dairy-free gelato startup Mwah!.
Based in London, Mwah! was founded in 2020 by Damian Piedrahita and Claudia Comini, hospitality industry professionals who met in Italy and shared a frustration with the lack of dairy-free gelato options so they created them.
"We're thrilled to be joining the Next Gen Foods family. We know they are the right company to help us expand and tap into the rising consumer desire for more innovations in taste and decadence from the dairy category," Damian Piedrahita, CEO and Co-Founder at Mwah!, said in a statement.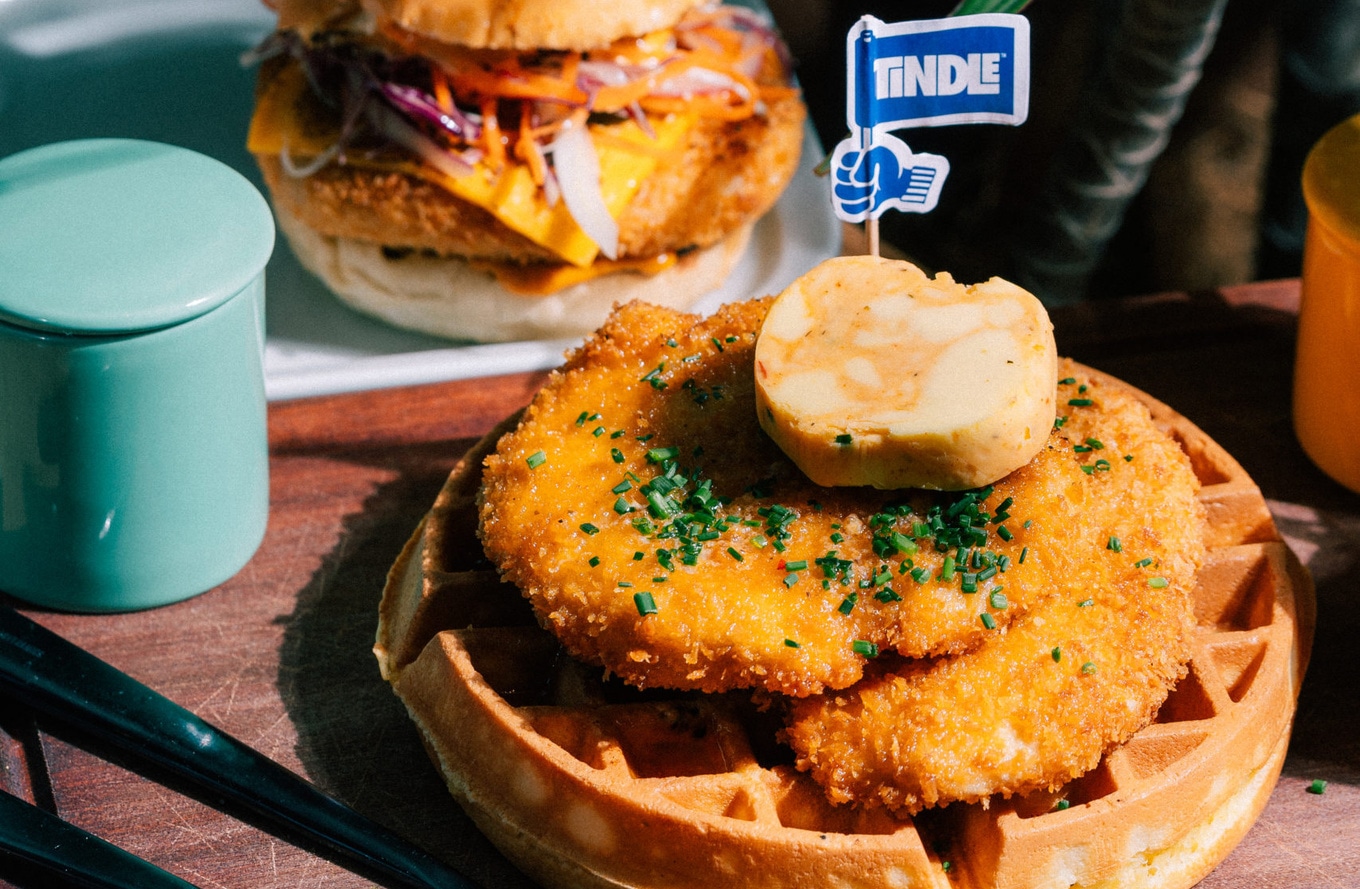 Next Gen Foods
The acquisition follows Mwah!'s $2 million funding round in 2022 led by Next Gen Foods and formally brings together the gelato brand's founders with Next Gen's CEO Andre Menezes and CMO Jean Madden (who previously served as directors on Mwah!'s board).
Mwah's "dairy-inspired" vegan gelato
Mwah! is introducing itself to the public with a simple and refined flavor: Madagascan Vanilla Gelato. The dairy-free gelato is inspired by the luscious experience of eating dairy but instead of exploiting cows, the company uses plant ingredients such as cashews, coconut oil, vegetable fibers, natural flavors, sugar, salt, and organic Madagascan vanilla.
"Our plans are to introduce our signature creamy and indulgent products this year—with our unique, best-in-class gelato experience—and looking forward to hearing feedback from dairy lovers everywhere," Piedrahita said.
The company will get its first wave of public feedback starting on March 15 when its gelato will launch at select dessert shops in London. First, Mwah! will be featured as part of the "Cherry and Chocolate Hot Mess" at Floozies Cookies in London where the gelato is topped with cherry compote, hot chocolate, and chocolate cookie crumbles.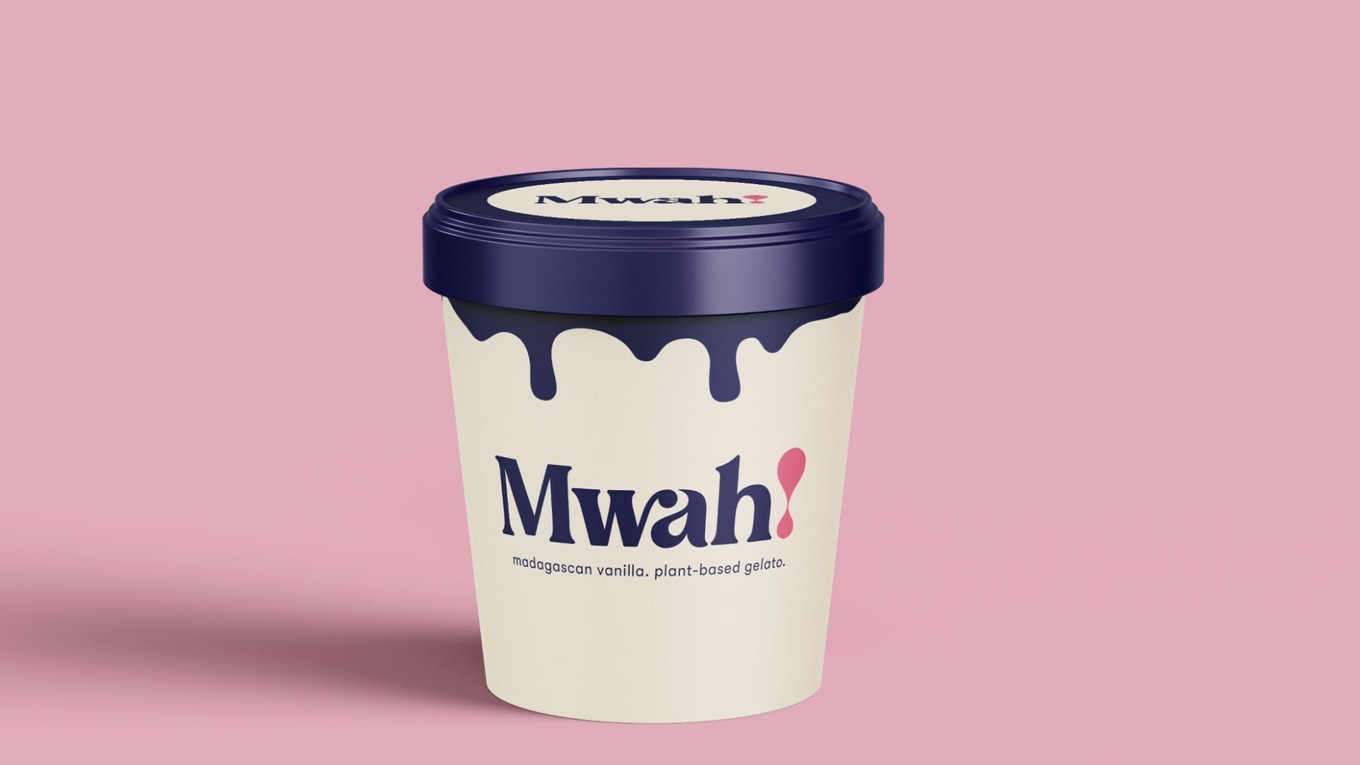 Next Gen Foods
At plant-based café chain WAVE, the Hackney location is serving up Mwah! Raspberry Pancakes which are topped with raspberries, golden syrup, cinnamon, rose petals, and the gelato. At WAVE's Stokey locations, customers can try a similar waffle dish made with Mwah!'s gelato.
The company will continue to partner with dessert shops and pastry chefs with plans to debut its gelato in retail, as well.
Plant-based food for a new generation
Next Gen was founded in 2020 by Menezes, a Brazilian-born poultry exporter and food industry veteran; and Timo Recker, a German native whose family business made schnitzel and other meat products for three generations. Its flagship chef-crafted TiNDLE brand consists of vegan chicken products—made with soy, wheat gluten, and a proprietary vegan fat called "lipi."
Since its establishment, Next Gen has raised $130 million to craft the next generation of food, funding that helped the company expand its distribution to 1,500 eateries and 6,000 grocery stores worldwide in two year's time.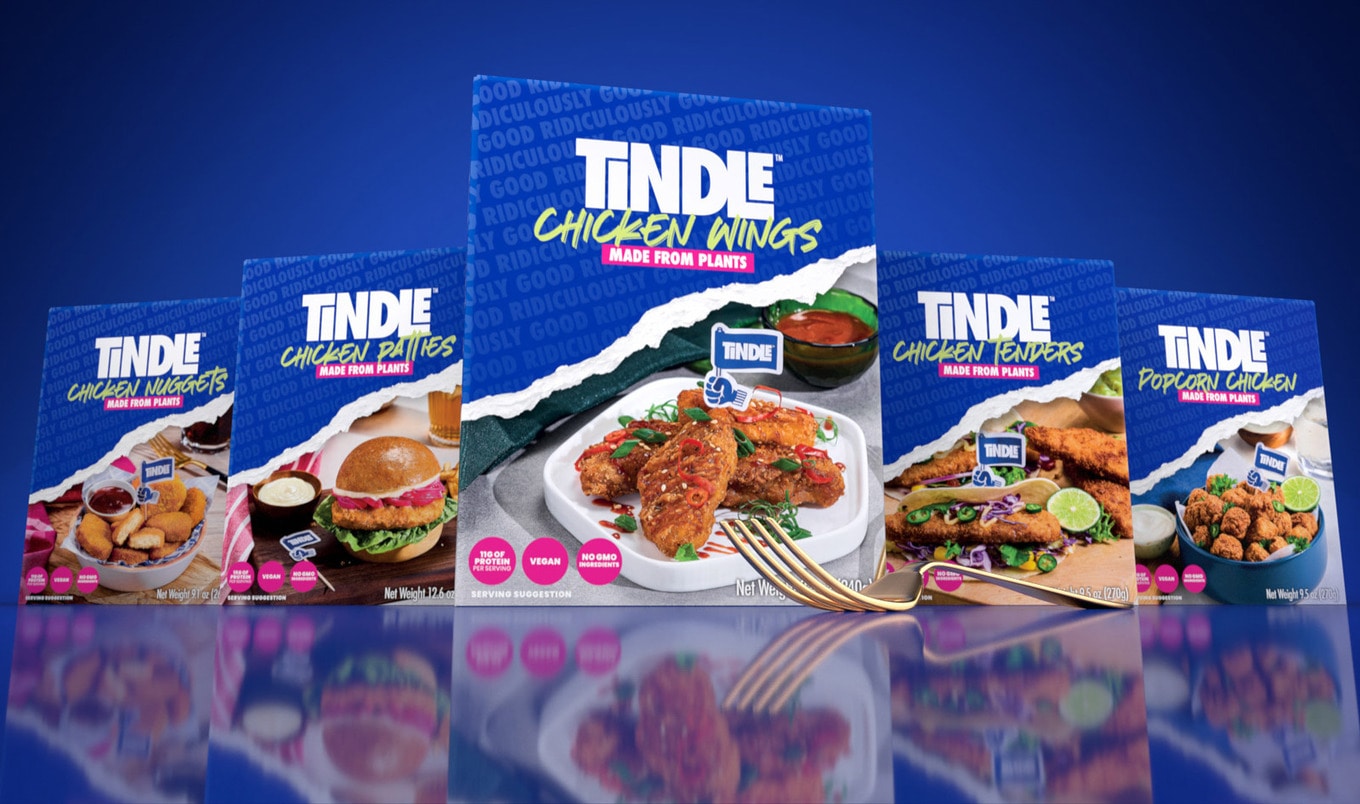 Next Gen Foods
"When we started Next Gen three years ago, we knew that making a significant impact on the food system would require continuous development of delicious foods that consumers desired. This meant we needed to invest in R&D that would help us create products that would not only deliver on our promise to eliminate animal agriculture but also outperform on taste and experience," Menezes said in a statement.
Prior to acquiring Mwah!, Next Gen announced the expansion of its vegan chicken portfolio with plant-based nuggets, patties, popcorn, tenders, and wings.
"By joining forces with Damian and Claudia at Mwah! and expanding our offerings in [the] plant-based chicken category with TiNDLE, we're committed to making sure that everyone can enjoy all the foods they already love," Menezes said.
And TiNDLE has already gained a few fans since launching its flagship chicken. Last year, television personality and chef Andrew Zimmern joined the team as one of its first culinary advisors. The chef's recipe for TiNDLE Waffles and Ice Cream was recreated for attendees of trade show Expo West this year who were able to sample Mwah's dairy-free gelato atop TiNDLE's vegan chicken.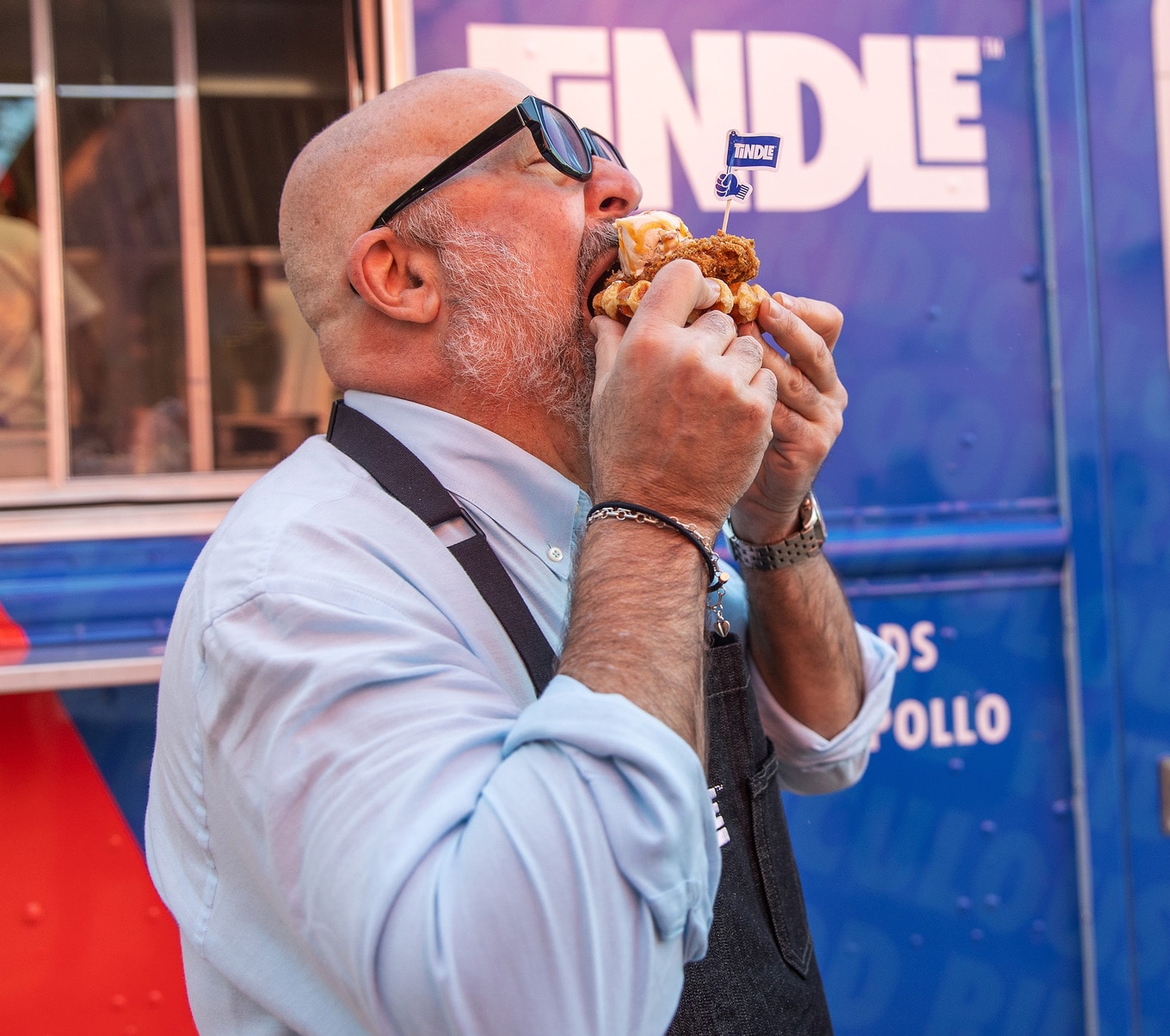 Next Gen Foods
Before its wider retail and restaurant launch later this year, TiNDLE is previewing its plant-based chicken in several ways, including as part of a collaboration with chef Chad Rosenthal at Motel Fried Chicken, his Goldbely digital storefront. New York City and Miami will also get a taste of TiNDLE through lifestyle concept SHOWFIELDS.
In addition to chicken and gelato, Next Gen also has its eye on creating exciting plant-based food experiences in other dairy, seafood, and meat categories.
For the latest vegan news, read: