The days are getting shorter, the leaves are turning brown, the temperature is cooling, and pumpkin spice everything is everywhere. It must be fall. At this time of year, you'd be hard-pressed to miss PSL (that stands for pumpkin spice latte, of course) fever, which started back in the early aughts, after Starbucks launched the iconic seasonal drink for the very first time.
But pumpkin spice has become so much bigger than just the coffee chain, and even just coffee. Now, you can find PSL soda, popcorn, yogurt, and much more on the shelves. If you're a fiend for everything pumpkin spice, we've gathered some of the most unexpected and unusual products on the shelves right now for you to wrap your tastebuds around. And of course, they're all totally vegan.
Why is pumpkin spice so popular?
Pumpkin spice isn't just a trend anymore. This signature flavor (which doesn't actually contain pumpkin, but contains a mix of spices like ginger, nutmeg, and cinnamon) has become totally synonymous with fall. And the reason for that is some very clever marketing.
Matt Johnson, PhD, who specializes in consumer psychology, neuroscience, and neuromarketing, told Fox News back in 2017 that "the flavor is just so closely tied to the arrival of fall and the nostalgic, wholesome vibes of both family and the leaves changing." He added that brands "have successfully associated fall with pumpkin spice to such an extent that we can't really have one without the other."
This has helped drive the global pumpkin spice market to a market value of more than $1 billion, and in the next decade, that figure is expected to more than double. Not bad for a flavor. "As the fall season approaches, consumers are drawn to the warmth and comfort of pumpkin spice products," reports Future Market Insights, echoing Johnson's insights. It notes that demand only continues to surge throughout the holiday season when pumpkin spice is used in recipes (like pumpkin pie, of course!) and decorations.
9 unexpected, and vegan, PSL products
They may be the result of clever marketing tactics, but there's no doubt that the feelings provoked by the arrival of PSLs and pumpkin spice products every year are very real. If you love the sense of comfort and warmth that pumpkin spice brings, but you're all latte-d out, here are a few more unique ways to get your fix.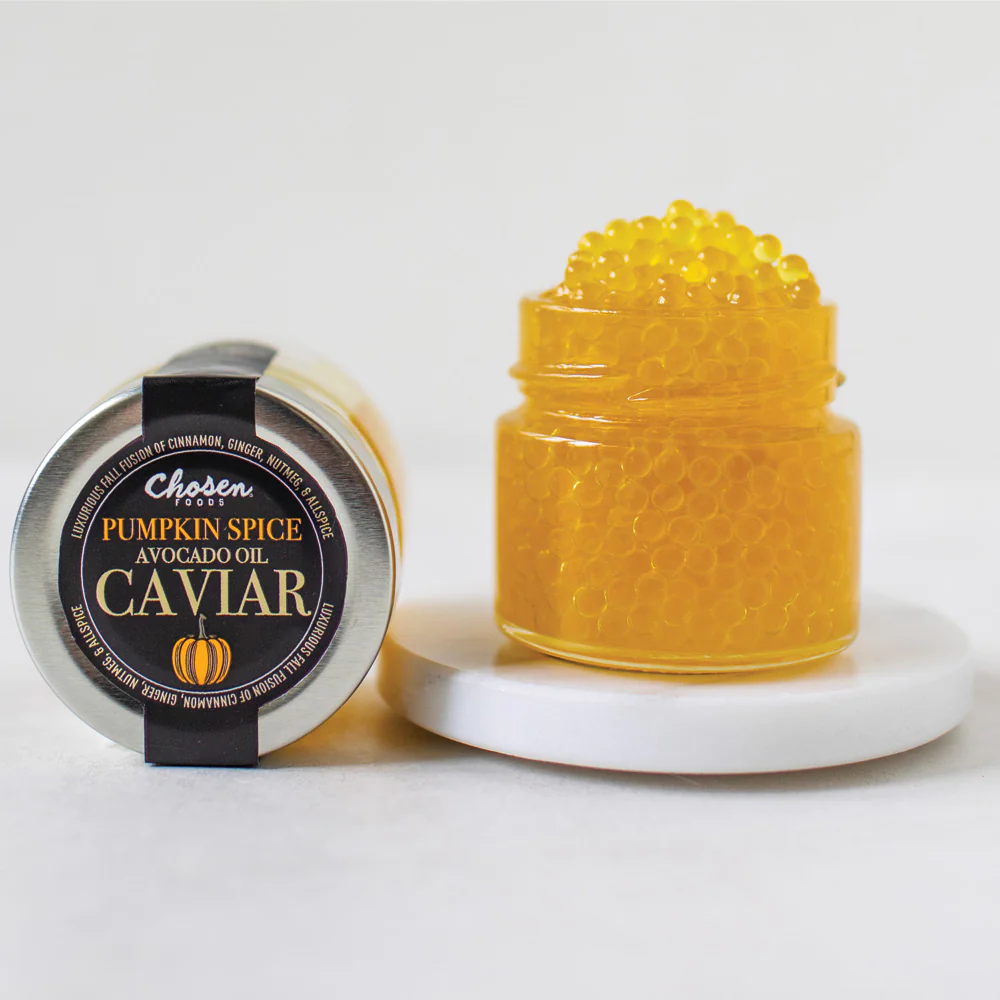 Chosen Foods
1 Pumpkin Spice Avocado Oil Caviar
We didn't think that we'd ever see pumpkin spice and caviar in the same sentence, but here we are. Chosen Foods has created this interesting limited-batch of pumpkin spice-flavored vegan caviar, which is made with 100 percent pure avocado oil. According to the brand, it tastes best on ice cream, fresh pastries, and mixed in coffee. Could this be your next PSL addiction?
Get it here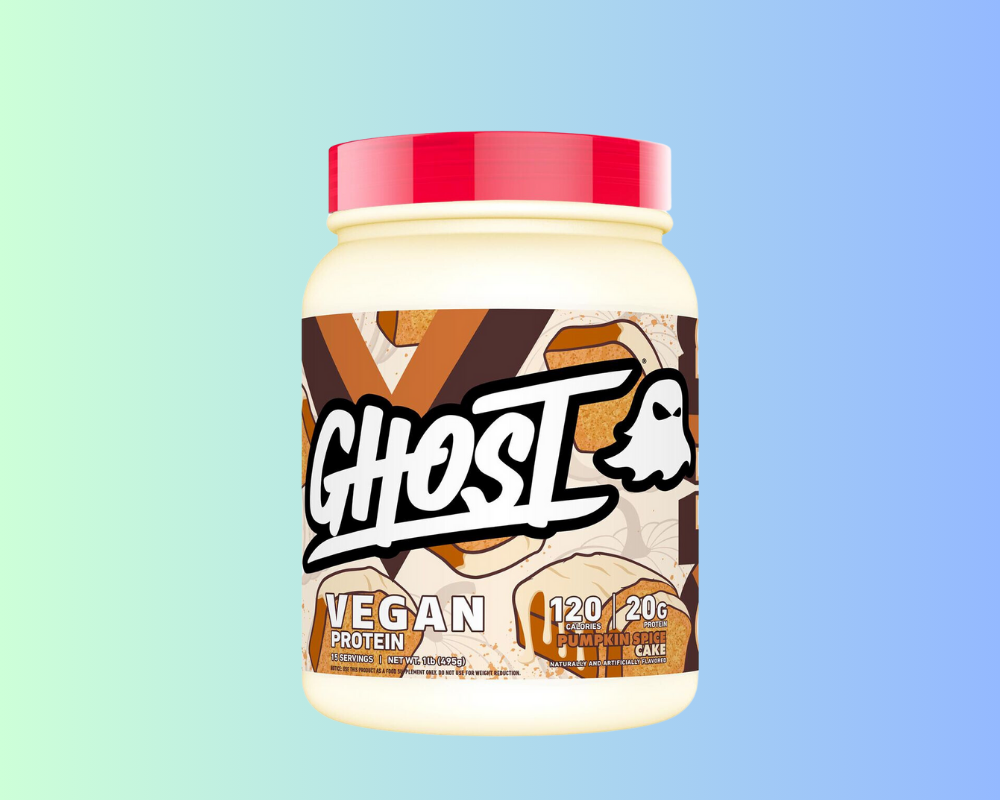 2 Pumpkin Spice Cake Protein Powder
Get your protein needs and pumpkin spice cravings satisfied simultaneously with this vegan protein powder from Ghost. It's ideal for whipping into a smoothie, pancakes, or baked goods, and it packs in around 20 grams of protein per serving (80 percent of which comes from peas).
Get it here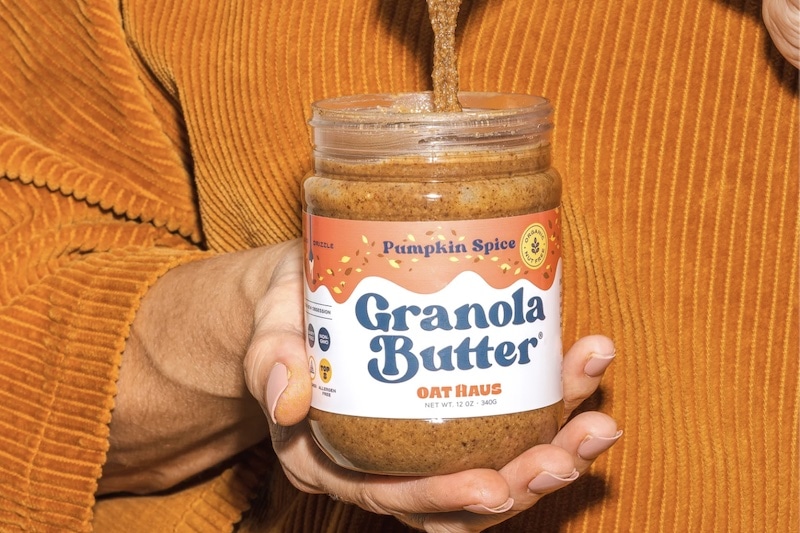 Oat Haus
3 Pumpkin Spice Granola Butter
Peanut butter is great, don't get us wrong. But for those who have nut allergies, or just fancy something different, Oat Haus' Granola Butter is a delicious alternative. Made with gluten-free oats, olive oil, and maple syrup, the brand usually offers its spreads in flavors like vanilla, chocolate, and blueberry. But lucky for PSL fans, for fall, it has also leaned into the pumpkin spice trend.
Get it here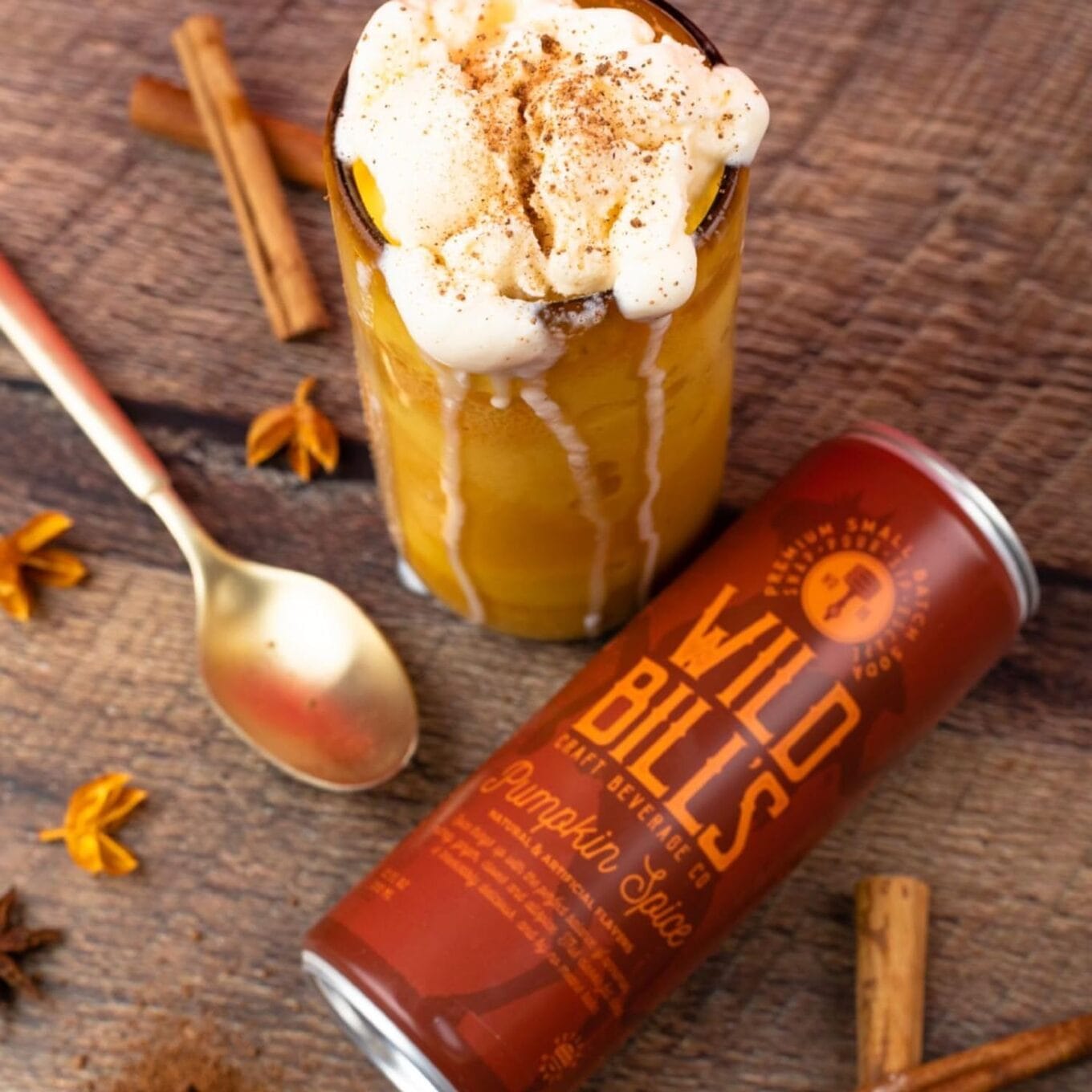 Wild Bill's
4 Pumpkin Spice Soda
Pumpkin spice lattes make perfect sense. And we can't argue with pumpkin spice smoothies and milkshakes. But pumpkin spice soda? That sounds like a stretch. Wild Bill's, however, is here to prove to everyone that this is a soda flavor worth trying. According to the brand, it is "irresistibly delicious, and by no means basic."
Get it here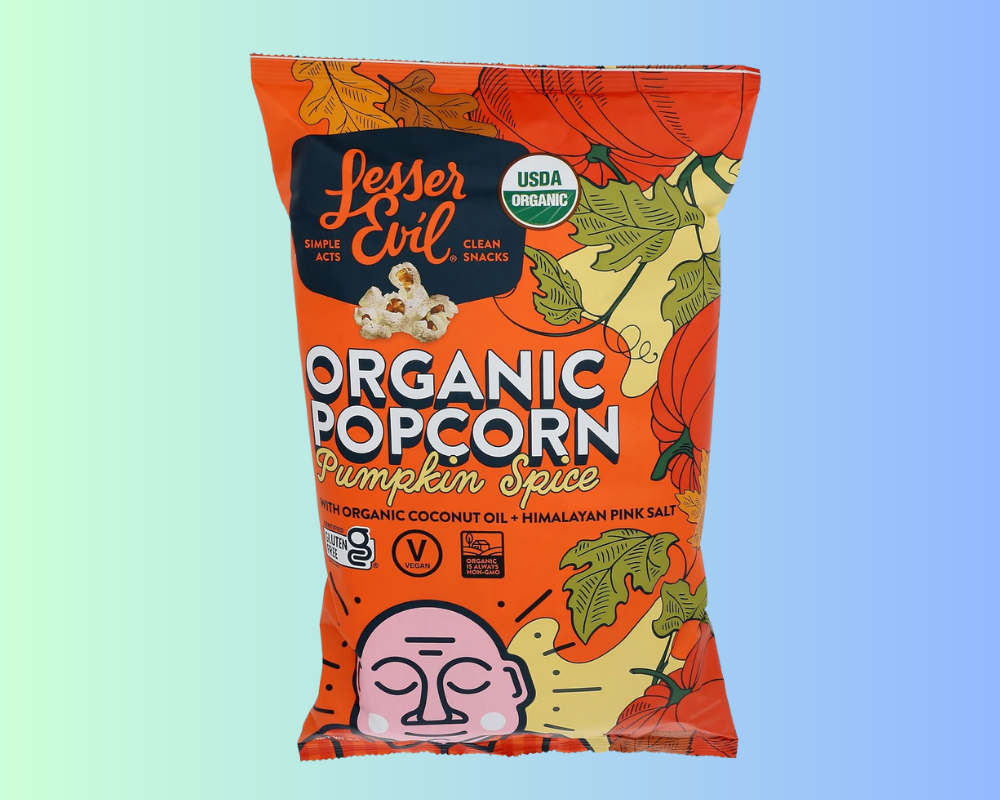 5 Pumpkin Spice Popcorn
Healthy snack food brand LesserEvil specializes in organic popcorn and other snacks, many of which come in unique flavors like Avocado-Licious and Himalayan Sweetness, for example. So it makes sense that the brand would also jump on the PSL trend. Made with coconut oil and Himalayan pink salt, this Pumpkin Spice Organic Popcorn is totally addictive.
Get it here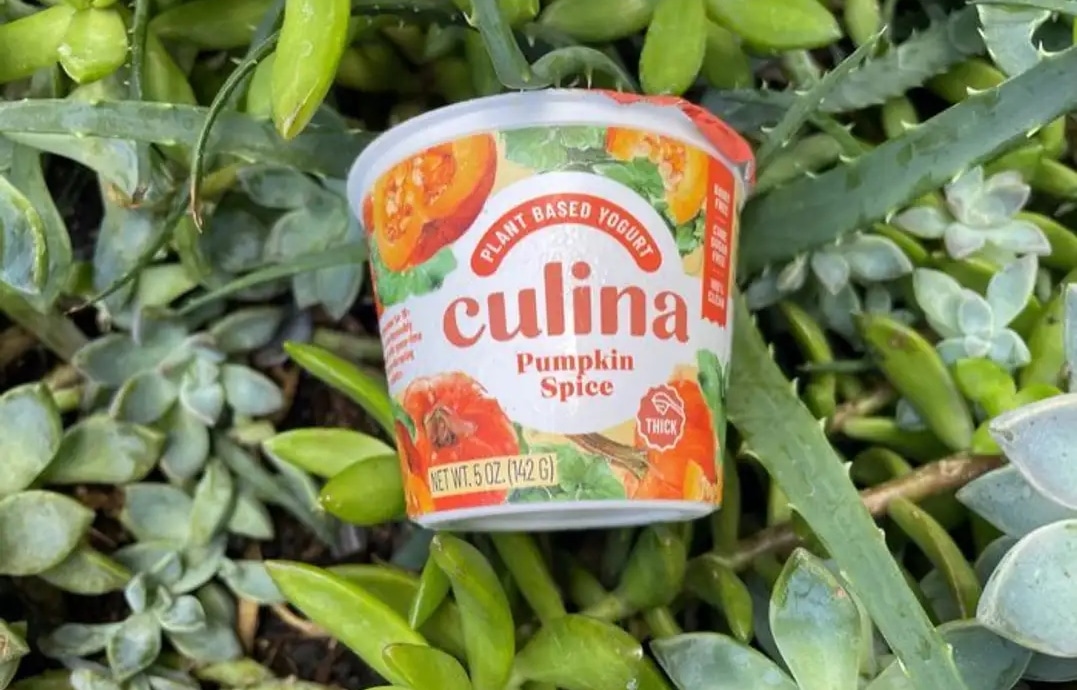 Culina
6 Pumpkin Spice Yogurt
Pumpkin spice blends beautifully with milk in a PSL, so it makes sense that it would work well with other creamy products, too, like yogurt. And this vegan flavor from Culina showcases just how tasty pumpkin spice yogurt can be. It's made with organic maple syrup, and it's paleo. "[It's] like the best Pumpkin pie you've ever had—but better," the brand notes.
Get it here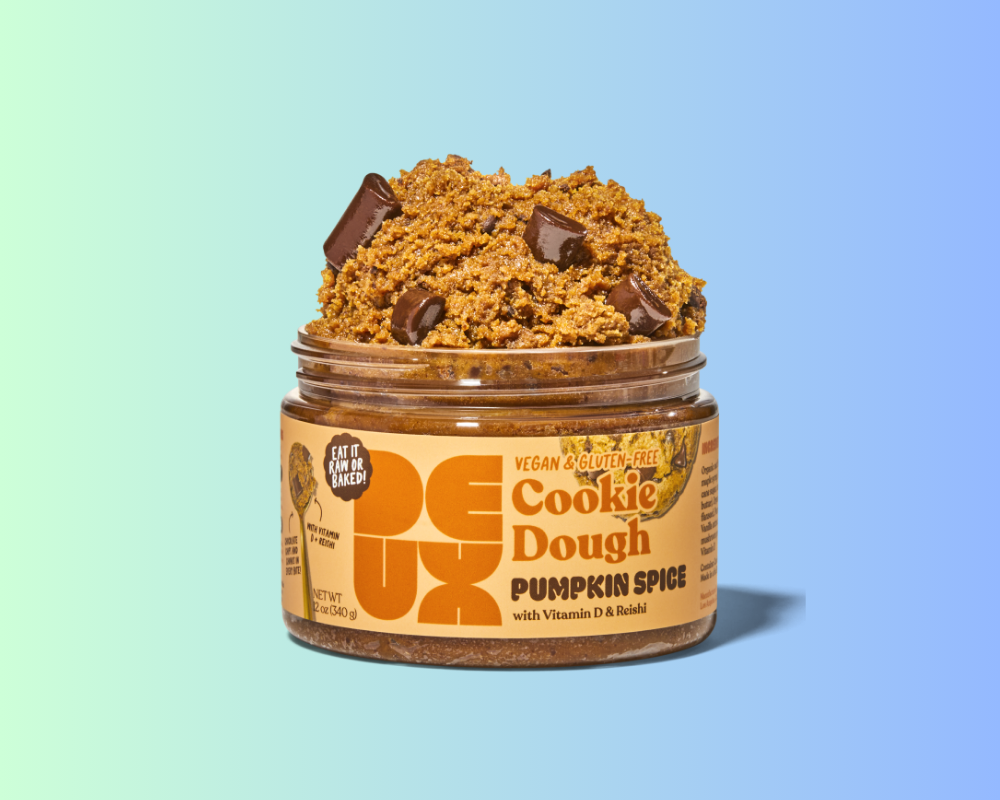 7 Pumpkin Spice Cookie Dough
When you're baking cookies, everyone knows that eating the dough is one of the best parts. So it's great that Deux has taken this nostalgic treat and made it better (by removing the refined sugar and animal products). Tasty flavors include Brownie Batter, Birthday Cake, and at this time of year, Pumpkin Spice, of course.
Get it here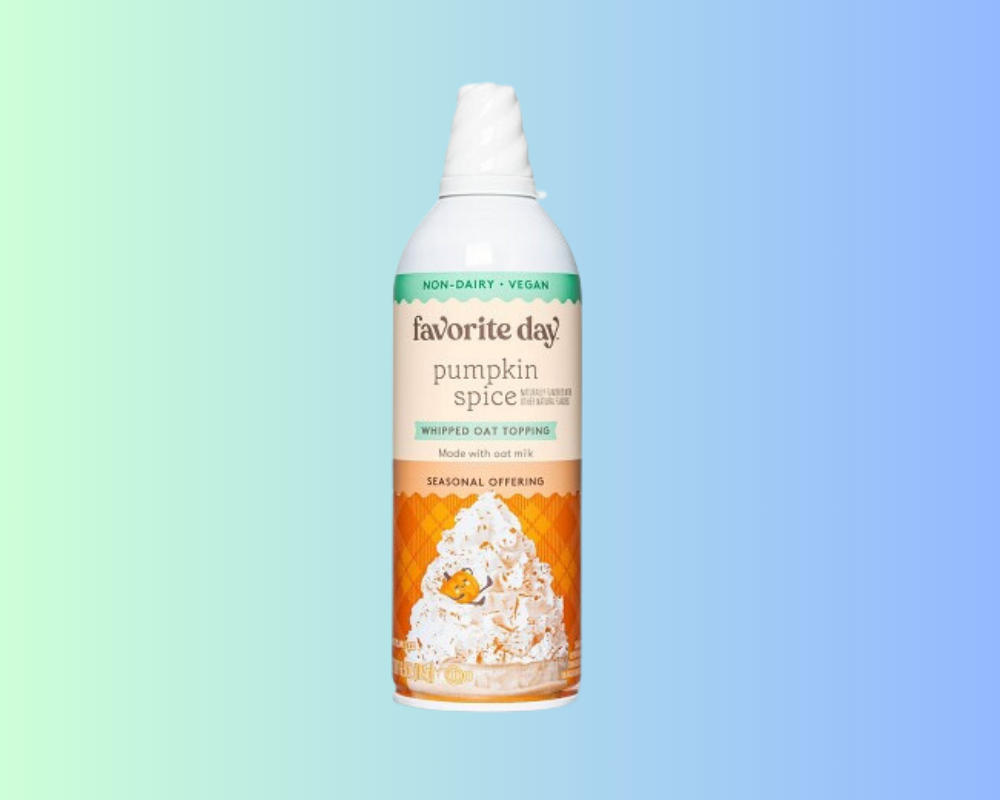 8 Pumpkin Spice Whipped Oat Topping
What's better than a pumpkin pie? We'll answer that one for you. It's a pumpkin pie with pumpkin spice whipped oat topping. So thankfully for pie-lovers everywhere, Target has created its own version of the latter via its private label brand Favorite Day. Just like dairy whipped creams, it's light, sweet, and full of flavor.
Get it here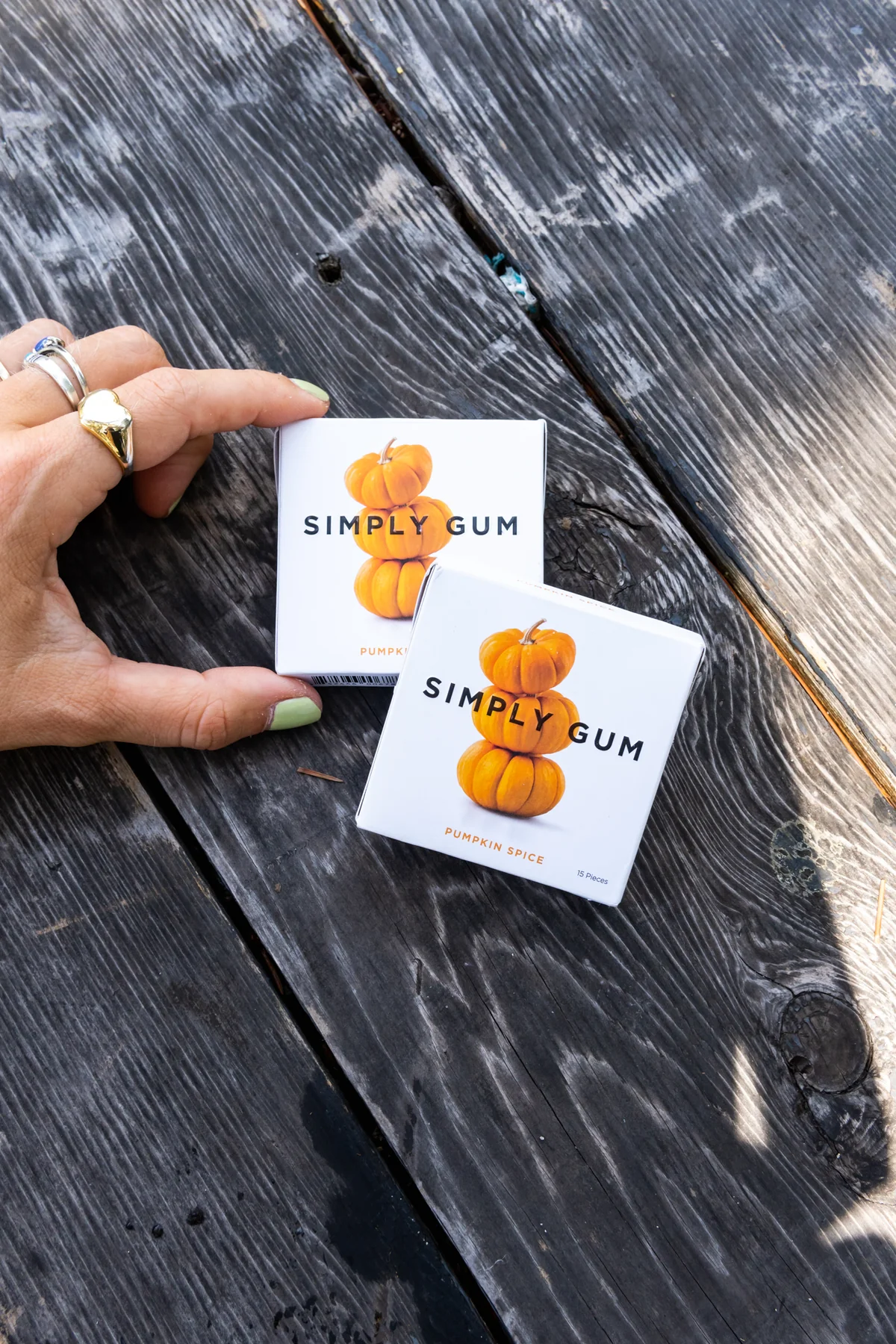 Simply Gum
9 Pumpkin Spice Chewing Gum
Minty fresh is so last season. In the fall, we chew pumpkin spice gum right through until Christmas, thanks to Simply Gum. All of the brand's weird and wonderful flavors (which also include Cinnamon, Fennel, and Coffee) are totally plastic-free and made with natural ingredients (yep, that's right, a lot of chewing gum contains plastic!).
Get it here
For more vegan fall content, read:
Here at VegNews, we live and breathe the vegan lifestyle, and only recommend products we feel make our lives amazing. Occasionally, articles may include shopping links where we might earn a small commission. In no way does this effect the editorial integrity of VegNews.