Root vegetables and hearty greens are the stars of the autumn garden, if, of course, you know how and when to plant them. To help you have the most bountiful (and delicious) garden possible, we're presenting a few tips for eight of our favorite seasonal foods.
With this guide, you'll make the most of your cool-weather growing season, and hopefully have a great fall harvest. For more information, check out websites such as The Old Farmer's Almanac, which is a great resource to find your region's frost date, the best vegetables for your growing zone, soil types for different plants, and to help you lay out your garden. In the meantime, read on to get your garden growing.
What are the benefits of fall gardening?
Fall gardening has many benefits. For the plants themselves, the cooler air can give them a well-deserved break from the heat of the summer sun, while the warm soil encourages better root growth. It's also easier to provide them with the resources they need, like water, for example, thanks to the higher amounts of rainfall during this season.
But fall gardening can also help us, too. As the days get shorter and darker, getting outside in nature can help to support our physical and mental health. According to the University of North Carolina, gardening is associated with better heart health, stress reduction, and it can boost serotonin, too. Plus, when you're planting vegetables, you can benefit from all the nutritional goodness once you've harvested them.
If you're feeling inspired, here are eight foods to plant this fall (plus vegan recipe ideas for post-harvest!).
8 foods to plant this fall, plus recipe ideas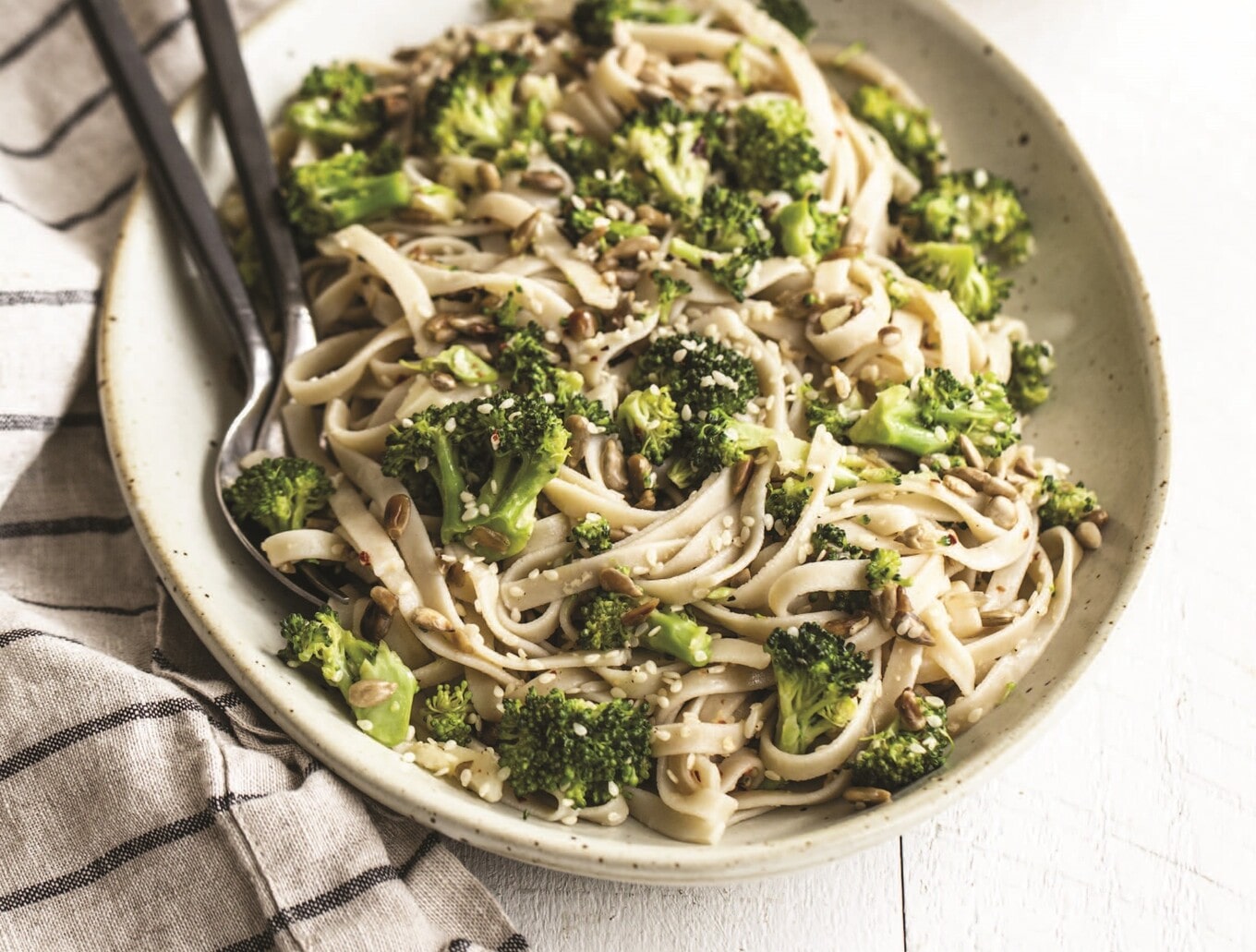 1 Broccoli
Broccoli is a go-to, cool-weather crop. Hearty, easy to transplant, and with the ability to handle a range of climates, this green vegetable produces the biggest and best-tasting crop in crisp spring and cool fall temperatures. The fall season is the best for temperate climate gardeners to transplant month-old starter plants, as broccoli requires three months before the first frost to get up to full speed. Broccoli will happily survive the first few frosts of the season and will continue to produce small florets long after you harvest the main head. The yellow flowers from the broccoli are edible and make an attractive addition to your plate.
Try it in a recipe: Sesame Ginger Broccoli Noodles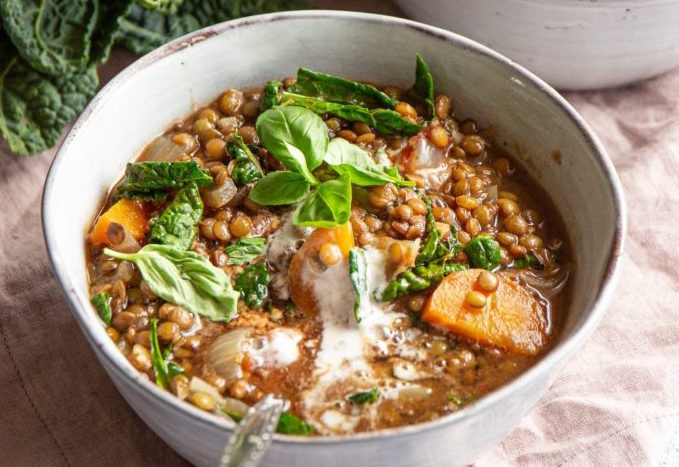 2 Kale
Similar to many leafy greens, kale is one of the most generous and prolific growers in any garden. While kale can grow over the summer, it tends to shrivel during the hottest months and grow to staggering heights in cooler ones. Like broccoli, kale can tolerate some frost and will grow until the ground freezes. In fact, rumor has it that kale tastes sweeter after living through a couple of fall frosts.
Try it in a recipe: French Lentil and Kale Stew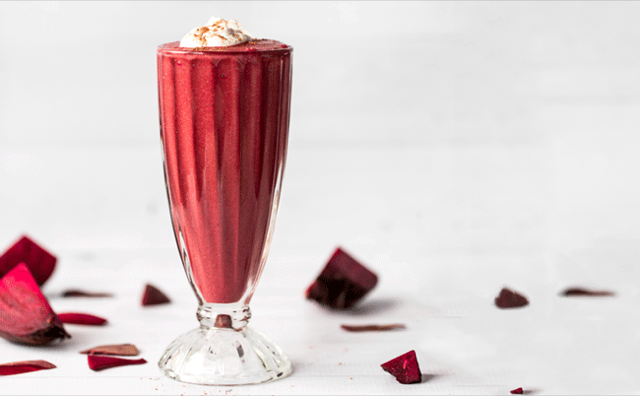 Blissful Basil
3 Beets
Beets are another crop that can be grown almost anytime but love cold weather the most. As soon as you're confident the temperature won't go above 75, start planting beets, but if you start from seed, make sure to soak them for approximately two days before planting. Beets grow fast, and the amount of nitrogen in your soil can determine whether you get leafier or rootier crops (both parts of the plant are edible). Plant them in offset rows, replant every three weeks, and enjoy growing them until your first full day below 32 degrees Fahrenheit.
Try it in a recipe: Vegan Red Velvet Beet Shake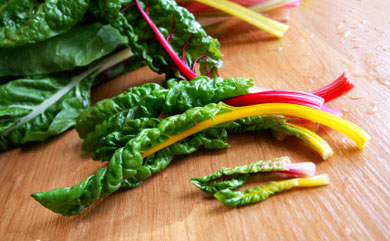 4 Chard
Mid-September is the ideal time for chard … as long as you're careful to keep it separated from your beets (because above the ground they look alike)! Clip the leaves once they start to approach a foot in height, starting with the biggest leaves on the outside. Chard will produce more leaves after cutting and will keep your salad bowls and stir-fries interesting all season long.
Try it in a recipe: Rainbow Chard With Figs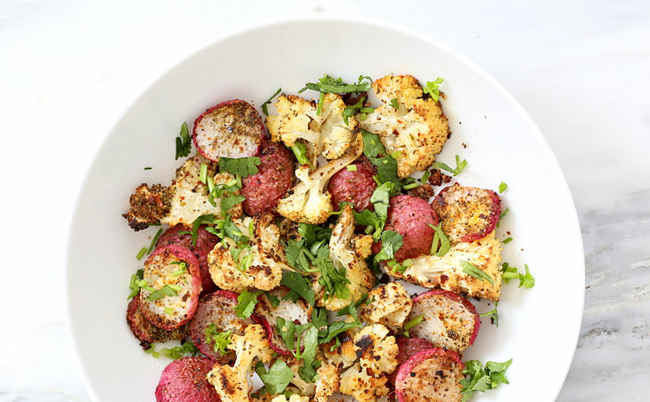 Vegan Richa
5 Radish
Radishes are the most prolific root crop in a fall garden. They grow fast, can be crowded together, and can be replanted immediately, even as late as October 1 in some regions. Radishes don't do well in heat, so waiting until September is ideal. After a hefty radish crop, it is best to wait a couple of years before planting them again in the same spot in the garden.
Try it in a recipe: Roasted Cauliflower With Safflower and Radishes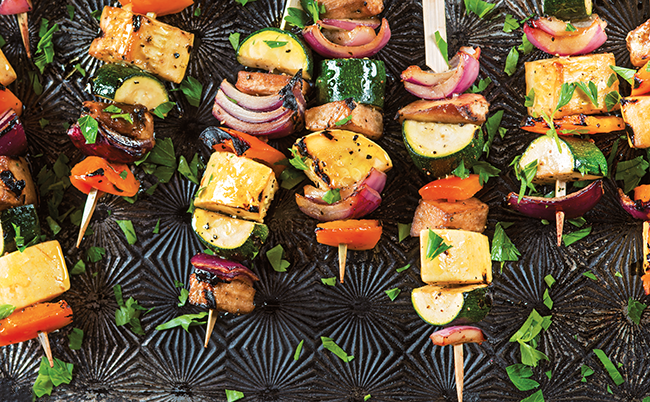 Page Street Publishing
6 Garlic
If patience is your virtue, fall-planting garlic will give you an enviable crop next summer. Garlic is grown from garlic seed or from large sprouting garlic bulbs and will hunker down during winter, freeze in place, and when the ground starts to soften, it will send up shoots, maturing as the days get longer. The best garlic gets a jumpstart in the fall rather than waiting for a spring planting.
Try it in a recipe: Garlic-Rosemary Vegetable Skewers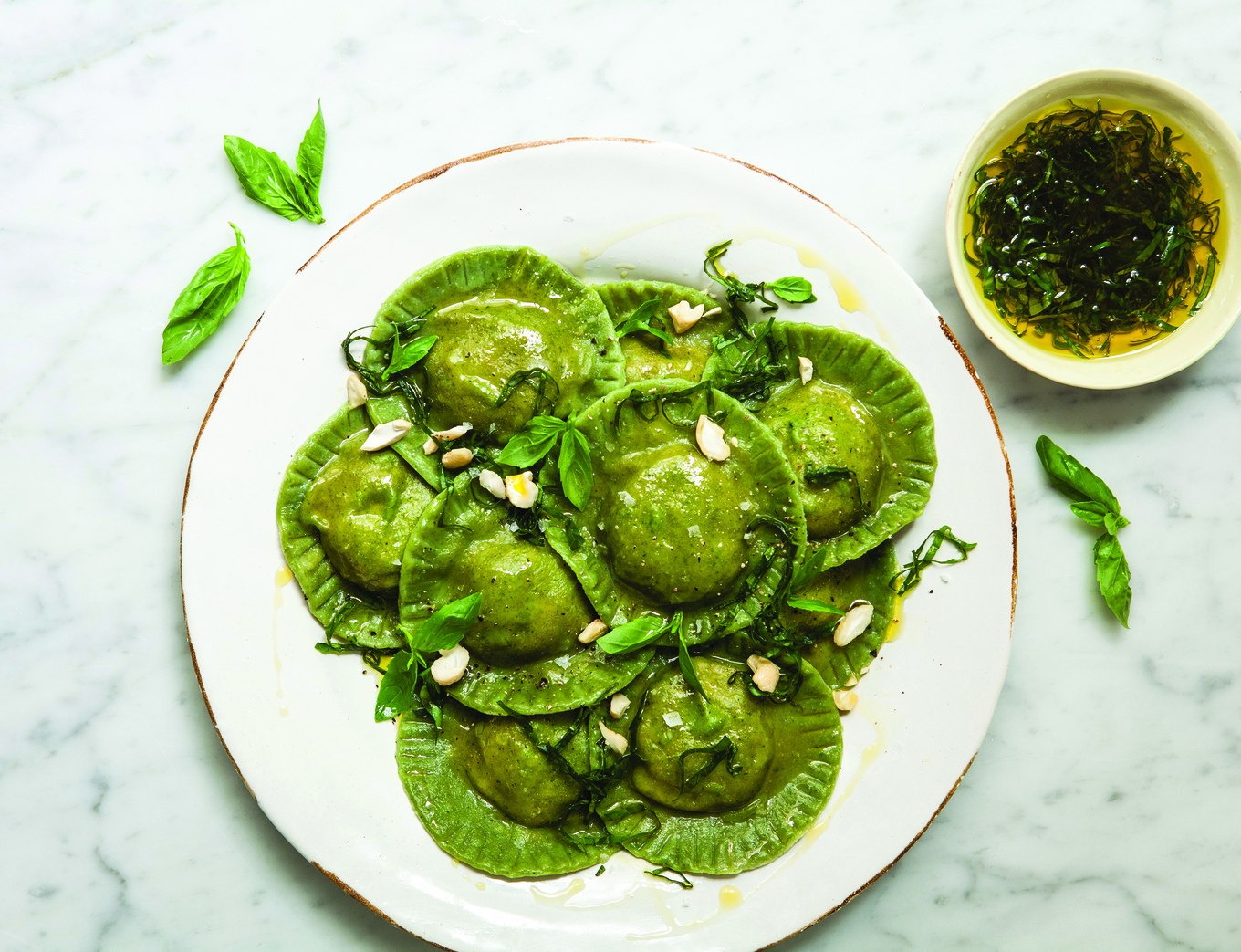 So Vegan
7 Spinach
Cool soil conditions are the trick for spinach, the most temperamental of all salad greens. Spinach resists transplanting, so it's best to sow directly into cooler soil, around mid-September or anytime before the cold sets in. Six weeks before serious frost is all it takes for a hefty spinach crop, but spinach will start bearing bountiful leaves before then.
Try it in a recipe: Vegan Spinach Ravioli With Cashew Cheese Filling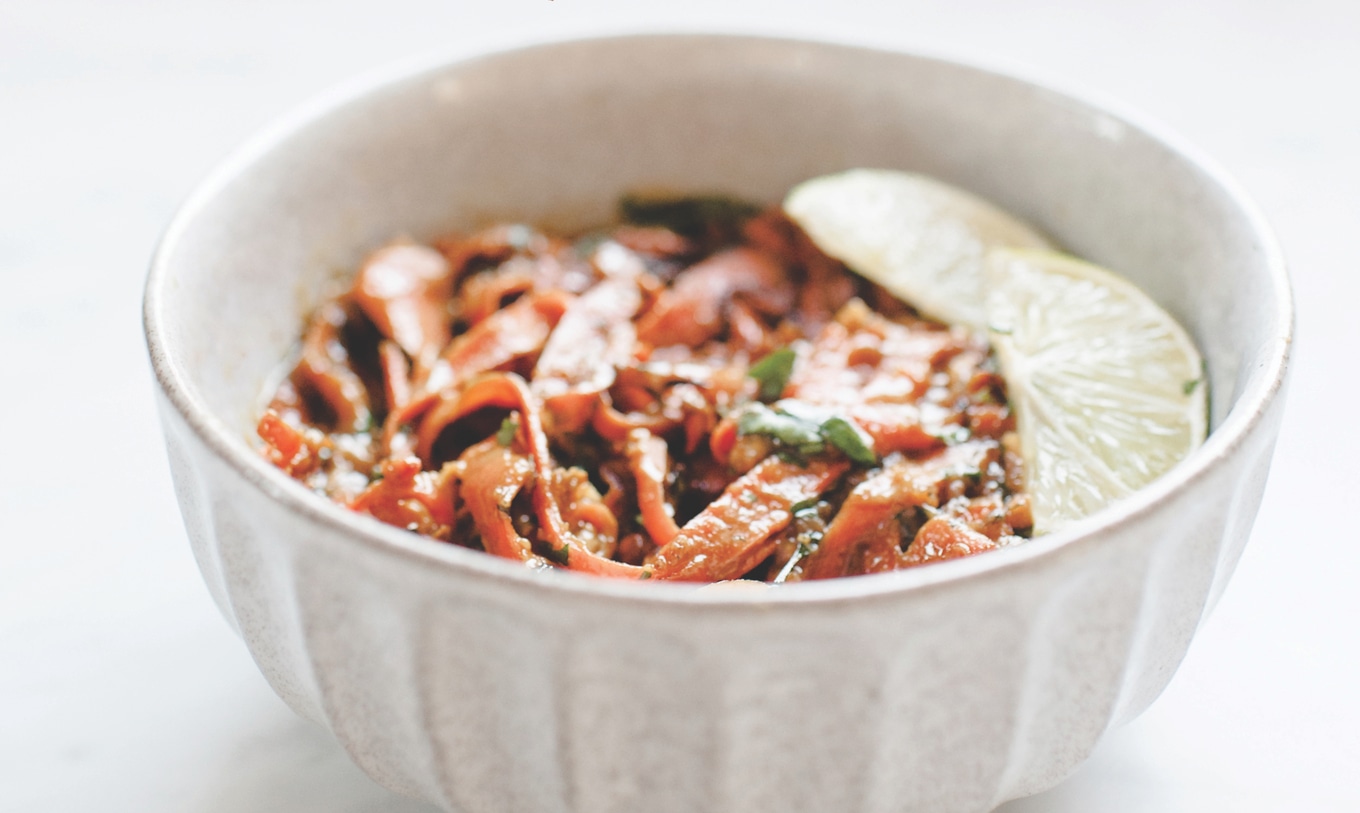 Carina Skrobecki Photography
8 Carrots
Carrots are best planted by mid-late September and early October and do not transplant well, so sow your seeds directly into the ground immediately! You can get more life out of your carrot season by using a soil cover, which will keep them warm longer, and protect them from the possibility of an invasive carrot-fly attack.
Try it in a recipe: Carrot Noodle Pad Thai
Suzannah Gerber is vegan executive chef who teaches classes on plant-based nutrition and urban farming and also works with plant-based diets in medical studies.