The sushi counter at Whole Foods Market is a go-to for a quick meal but vegan options here have mostly been limited to edamame and avocado rolls. However, for some shoppers, that's about to change with new vegan tuna and salmon rolls by Kikka Sushi.
Kikka has been a partner of Whole Foods for more than 30 years and offers plant-based sushi options, such as vegetable and salad rolls, at 200 locations of the grocery chain. However, Kikka recently expanded its sushi selection to include its own plant-based fish alternatives, which are now hitting Whole Foods sushi counters at 17 flagship locations in six regions.
"We have always had a strong emphasis on responsible environmental stewardship, and use products that are certified sustainable, natural, and responsible," Grant Kimura, Director of Marketing and Business Development at Kikka Sushi, tells VegNews.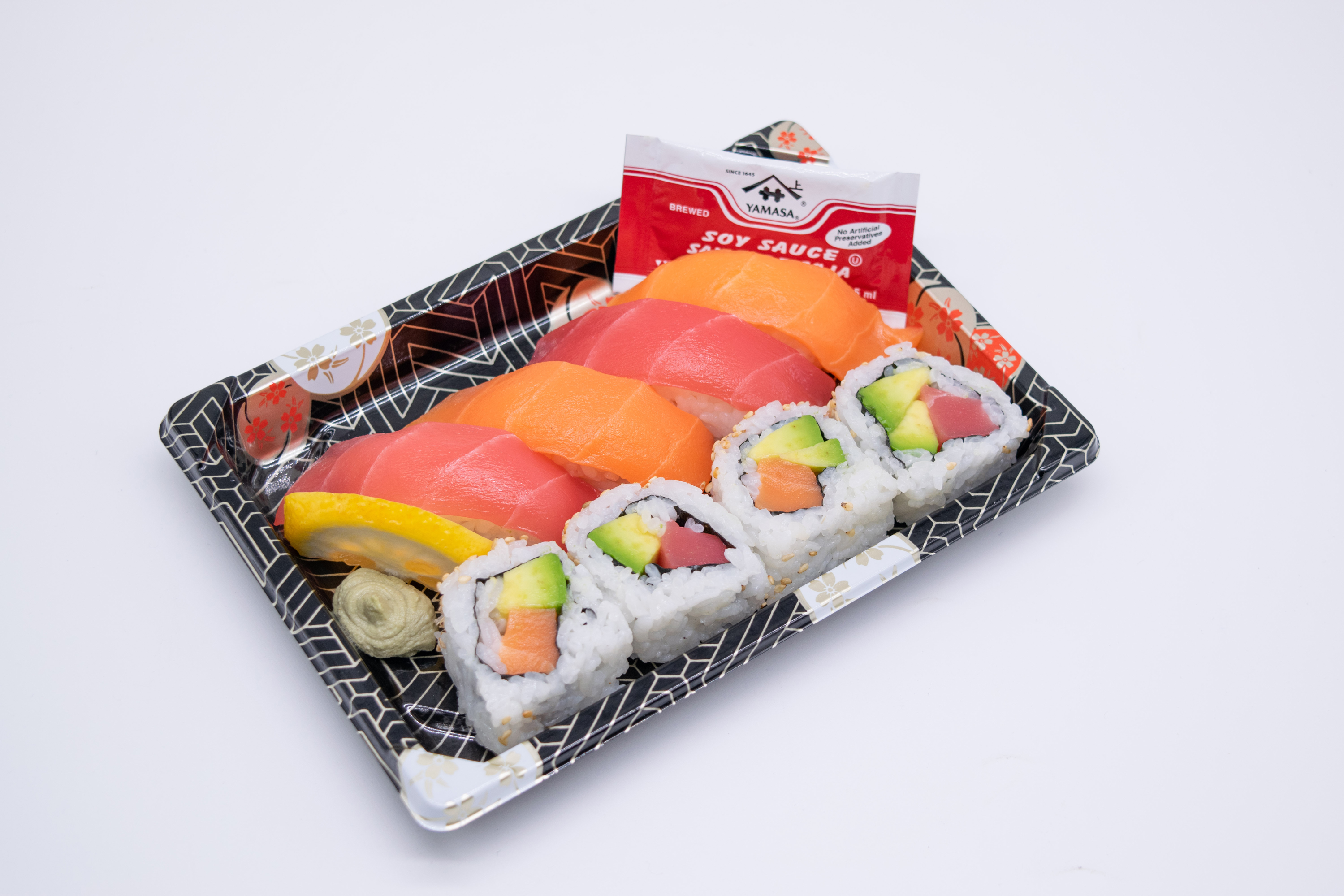 Kikka Sushi
"As food science and plant-based alternatives become more available, we have been able to develop a product in partnership with one of our vendors in Japan to create something that not only looks good but also tastes good," he says. "Previous attempts at vegan fish substitutes had one or the other, but this is the first product we have tasted that does both."
Vegan tuna and salmon at Whole Foods
To make realistic vegan tuna and salmon, Kikka uses a proprietary blend of red algae and konjac. Often referred to as "konnyaku," konjac is a root vegetable that has been popular as a noodle base in Japanese cuisine for centuries. Now, its pliable texture is being explored in other applications, including as a plant-based alternative to fish.
Kikka's plant-based sushi was developed by the company's vendor in Japan together with Kikka founder Tonny Soesanto, who holds a master's degree in chemical engineering from acclaimed university California Institute of Technology (CalTech).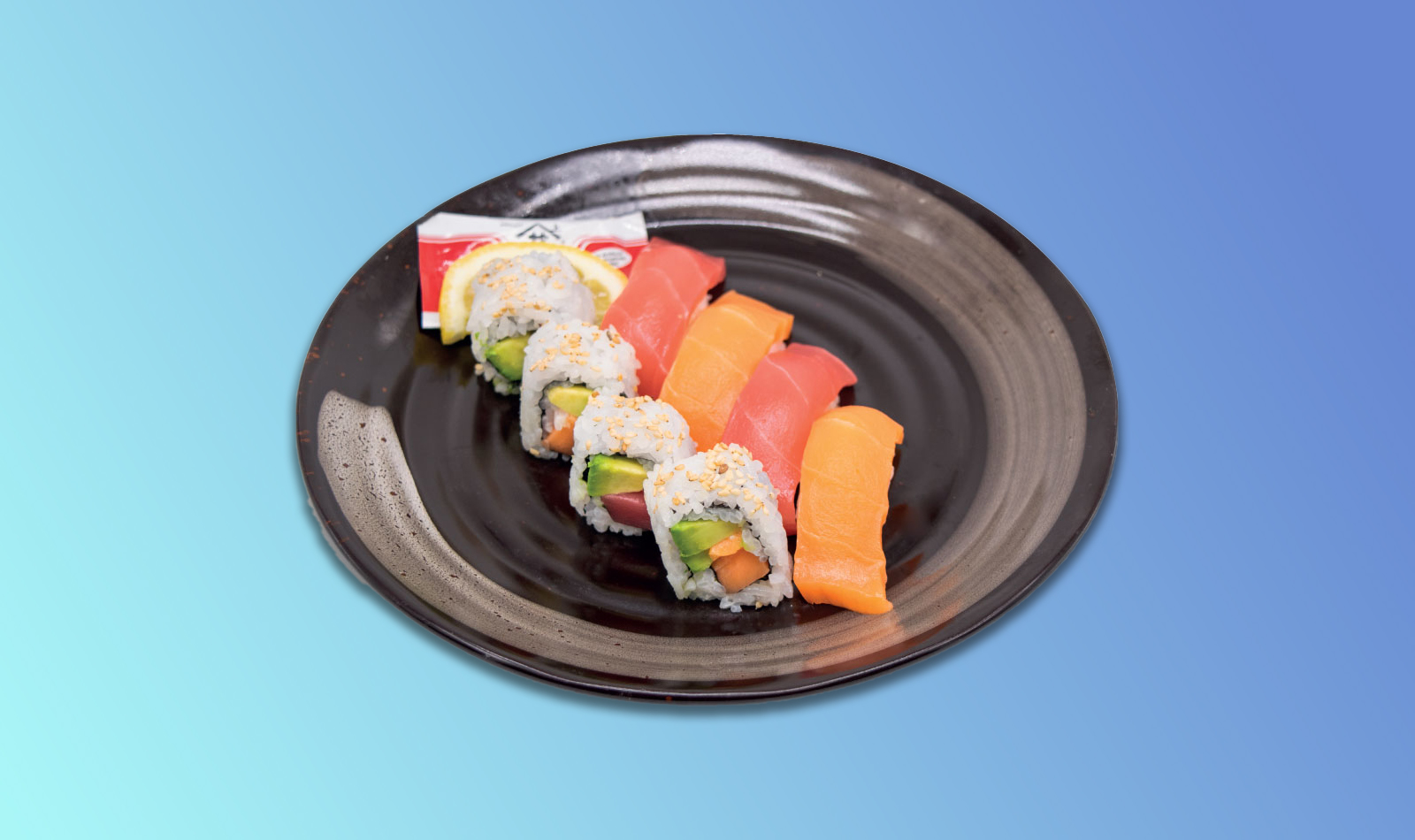 Kikka Sushi
Informed both by Japanese culinary traditions and a deep technical knowledge of plant chemistry and engineering, this unique collaborative effort, Kimura says, is what differentiates Kikka's plant-based fish from others. "I think the difference is clear when you see and taste the product," Kimura says. "The texture and 'mouthfeel' are on point, and the product tastes good."
Plant-based sushi for all
Kikka expanded beyond its vegetable-centric sushi options with plant-based tuna and salmon alternatives to attract a broader range of consumers who abstain from fish for myriad reasons.
While some avoid eating marine life for ethical reasons, ocean pollution—in the form of plastics and chemicals—has led many to avoid consuming fish, as well. One study published last year found a link between fish consumption and an increased risk of skin cancer, due likely to exposure to mercury.
Due to its high levels of mercury, the United States Food and Drug Administration (FDA) recommends that people who are pregnant avoid certain fish to reduce chances of birth defects—creating another consumer base fish-free alternatives.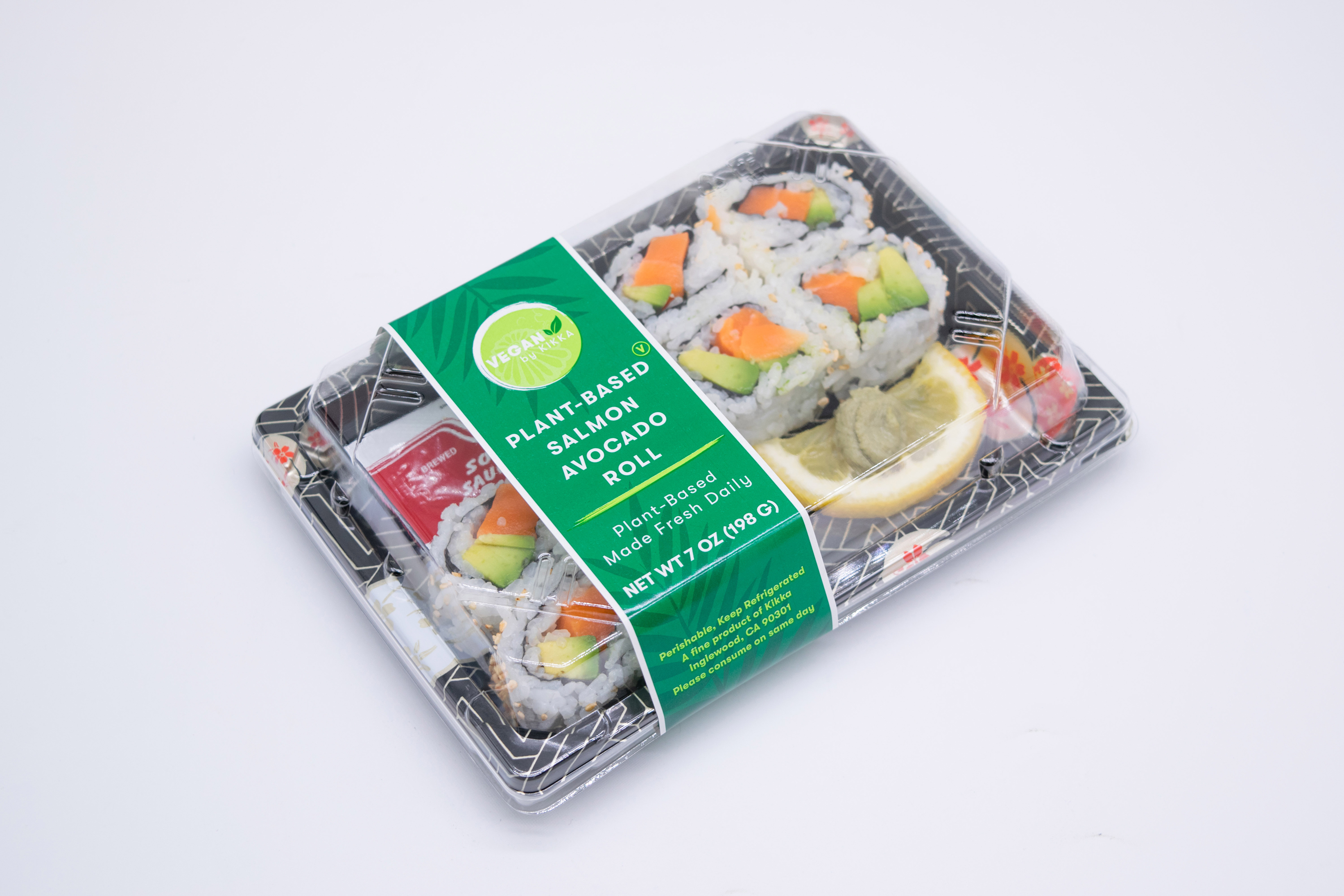 Kikka Sushi
"One other demographic we also encounter is expecting mothers who miss fish and sushi, and we are so glad we now have a product that they can consume," Kimura says.
Kikka's new plant-based sushi is just the beginning for the brand's exploration of fish-free innovations. Kikka also just launched plant-based gyoza and is working on other vegan seafood items such as hot bowls and poke. Kikka also transitioned to vegan sugar to ensure that all of its white rice products are free from bone char.
Vegan seafood makes waves
In addition to Kikka, a number of companies have developed realistic alternatives to sushi-grade fish, particularly bluefin tuna as numbers of the apex predator have sharply declined in the last decades due to overfishing.
Current Foods is another company in the plant-based space making sushi-grade fish. Made from algae, koji, radish, bamboo, and potato, the company's vegan tuna is so realistic that it put the startup on TIME's 100 Best Inventions of 2021 list.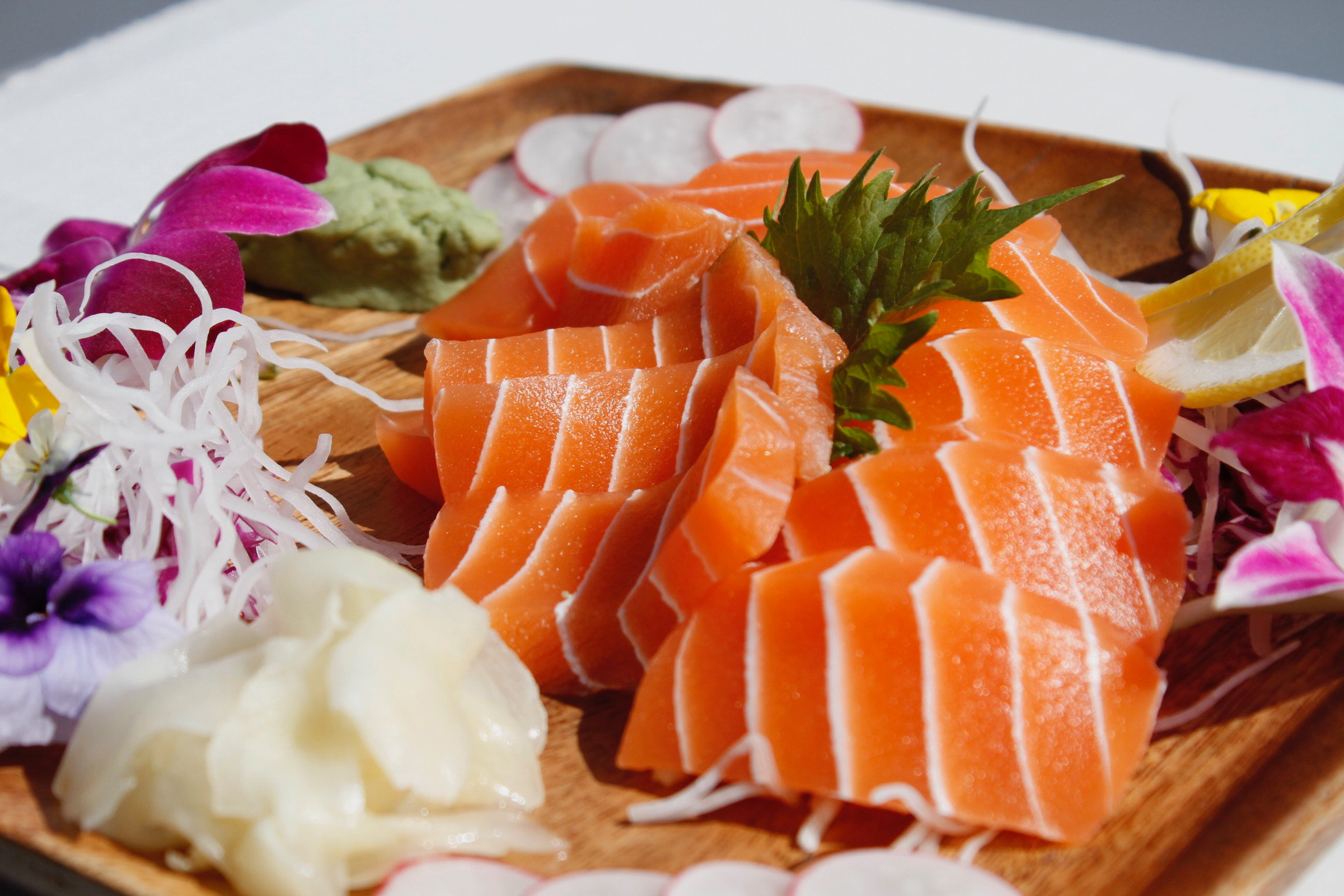 GTFO It's Vegan
In 2021, vegan e-commerce platform GTFO It's Vegan launched its own line of konjac-based vegan tuna, salmon, sailfish, and calamari which can be used for cold preparations of dishes that feature traditional sashimi.
Over in Chicago, Aqua Cultured Foods is doing something a little different. The startup uses the power of microbial fermentation to develop vegan whole-cut fish products from mycoprotein. Earlier this month, the startup began the buildout of its new facility which will allow it to scale production of its ultra-realistic calamari, shrimp, scallops, and filets of tuna and whitefish.
"This move is the final step on the road to commercialization of our alt-seafood, and it's what we and our supporters have been waiting for," Anne Palermo, CEO of Aqua Cultured Foods CEO, said in a statement.
The startup plans to introduce its first products to market in the second quarter of 2023.
For the latest vegan news, read: